https://hust.edu.vn/en/cooperation/scholarship/call-for-application-the-4-1-1-program-in-telecommunication-network-in-collaboration-between-hust-and-cnam-france-619038.html
The School of Electrical and Electronics Engineering, HUST (SEEE-HUST) in collaboration with CNAM, France enrolls students in the 4+1+1 program specializing in Telecommunications and Networks as well as Computer Systems and IoT Networks. Immediately after completing the 4-year bachelor's degree program at HUST, students can continue their studies in HUST's master's program for one year. Then, students who successfully complete their first year can continue to transfer the second year of their master's program to CNAM in Paris, France, and obtain a master's degree (state-controlled degree) through CNAM, under the implementation agreement No. 2020/EPN3-01 between the two universities.
The program requires enrolled students to complete 30 credits of the 1st year in the Master program of Telecommunications Engineering of HUST. Students must have English language proficiency equivalent to at least the B2 level. The list of students who are able to transfer their study to CNAM will be selected and recommended to CNAM by SEEE-HUST
For more info please visit: https://set.hust.edu.vn/mo-hinh-hoc-chuyen-tiep-411-nhan-bang-thac-sy-cua-cnam-phap

Tuition:
- Tuition fees for the 4 years of Bachelor's degree and for the 1st year of Master's degree at HUST are subject to the HUST's current regulations.
- Tuition fee for the last one year of Master's Degree at CNAM – France is 6000€/year; however, a deduction for only HUST students is 5,400€/year
Application deadline:
- by May of year (Y), which is the year the student wants to study
- for candidates who desires to apply a scholarship, please submit your application by December 15 of year (Y-1) (one year before the year student wants to study).
Available scholarships:
- French Foreign Ministry Scholarship - Eiffel (https://www.campusfrance.org/en/eiffel-scholarship-program-of-excellence)
- Other scholarships
Cnam's some Quick Facts
Cnam is a French public "grand établissement", supervised by the Ministry of Higher Education, Research and Innovation. This status distinguishes it from most higher education institutions by its pioneering position in lifelong training. Located in Paris and with a large network of more than 200 centers in France and 5 centers abroad (Lebanon, Morocco, Madagascar, Ivory Coast, China), Cnam provides higher education for adult learners and students throughout France and abroad. Among more than 600 degree programs, international mobility is a central component of several engineering programs, Bachelor's degrees, Master's degrees and institutional diplomas in management, marine technologies, topography and geometry, etc.
An Memorandum of Understanding was signed by HUST and CNAM in 2019, which was a premise for the two universities to continue to develop the Master's degree agreements in the fields of telecommunication networks in 2021, and Computer Networks and IoT systems in the near future.
For more information, please visit:
https://master.roc.cnam.fr/index.php/double-degrees/
https://eeap.cnam.fr/telecommunications-and-networks-program/objectives/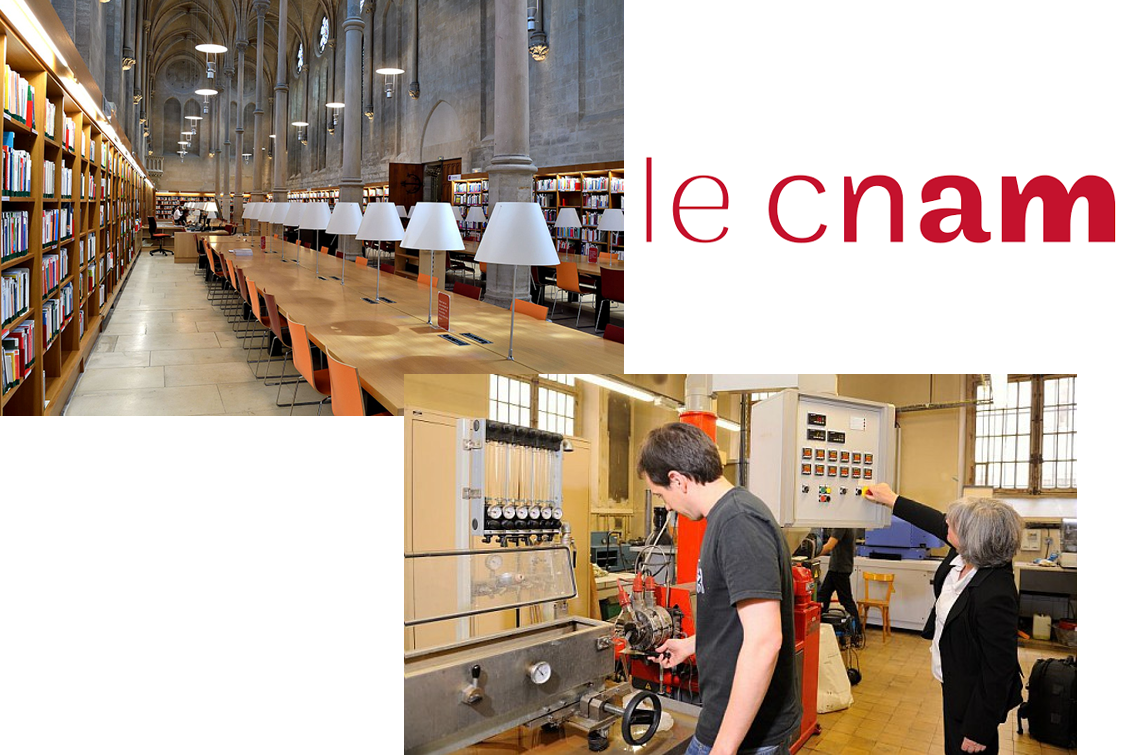 EAO - HUST