https://hust.edu.vn/en/news/newsletter/the-synthesis-of-interconnected-structure-materials-from-polycaprolactone-carbonate-apatite-using-3d-printing-for-bone-grafting-applications-653882.html
https://hust.edu.vn/uploads/sys/news/2023_06/z4476184330502_b35276a0321f1133187439f926e782fa.jpg
"The Synthesis of Interconnected Structure Materials from Polycaprolactone - Carbonate Apatite using 3D Printing for Bone Grafting Applications" presented in the Materials Science and Engineering subcommittee is evidence of interdisciplinary research by HUST students. The group, consisting of three students from the Materials Science program, researched composite materials (synthetic materials) for biomedical applications.
According to Nguyen Van Ha, a senior at the School of Material Engineering, Carbonate Apatite - a new material, has multiple advantages over other commonly used materials in bone grafting. This new material has biocompatibility with bone and joint and fast biodegradation time (3-6 months), which promotes the wound healing process.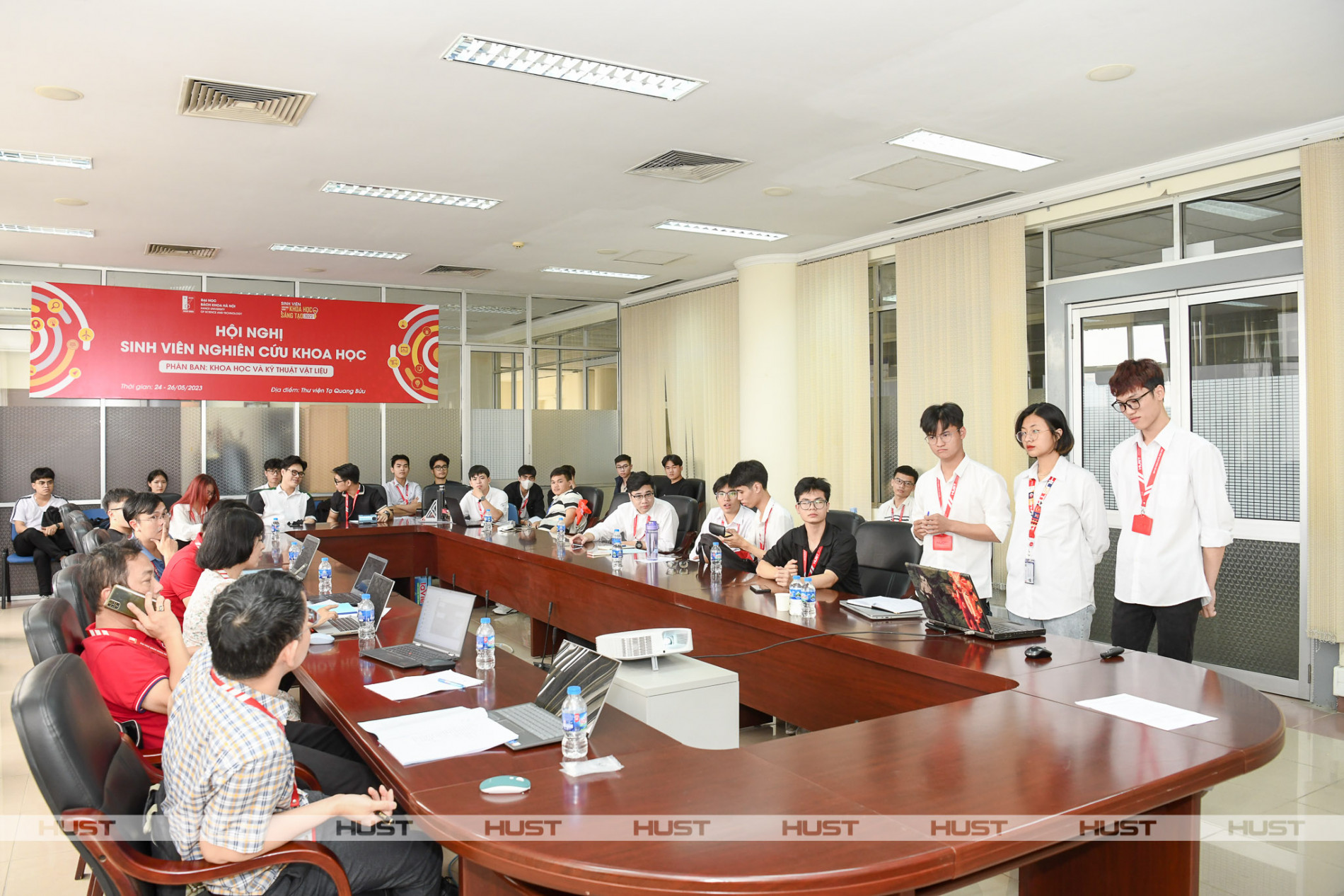 The special feature of the topic lies in the 3D printing method, which has been increasingly popular in recent years. The advantages of 3D printing over traditional synthesis methods are the ability to rapidly create prototypes and easily "print" complex artificial bone structures with small details, thanks to software programs simulating the wound. This method does not use heat, thus not affecting the structure and properties of biomedical materials like traditional methods.
Furthermore, 3D printing has the ability to create small interconnected pores in artificial bone models with customizable sizes, high durability, and interconnectivity. These interconnected pores facilitate the movement of cells and blood within the material, easily adhering to the nooks and crannies of the artificial bone and thereby promoting the process of self-regeneration and recovery of the wound.
An unexpected achievement after participating in scientific research is the improvement in language skills of all members due to the extensive reading of scientific articles in English. "At first, I wasn't interested in scientific research. But as I delved into it, I gradually found enthusiasm and passion. I hope to continue researching many interesting and meaningful topics," Ha sincerely shared.
Mai Phuong, a dynamic student of the Materials Science and Engineering field, said that she will continue to study and research with the ambition of becoming an expert in the field of biomedical materials.
Reporting by Ha Kim - Translating by Mai Phuong - Editing by Ha Kim