https://hust.edu.vn/en/academics/academic-programs/advanced-program-in-electronics-and-telecommunications-engineering-369647.html
Advanced Program in Electronics and Telecommunications (conducted in English)
(Download the Program curriculum)
Highlights
The program is taught entirely in English and taught by lecturers of Hanoi University of Technology and foreign faculty.
Students can follow in double-degree programs with partner universities such as Wollongong - Australia (2 + 2, 3 + 1), Telecom ParisTech - France (4 + 2), KAIST Institute - Korea. In addition, after completing a 4-year bachelor's degree, students can study a master's program at San Jose State University.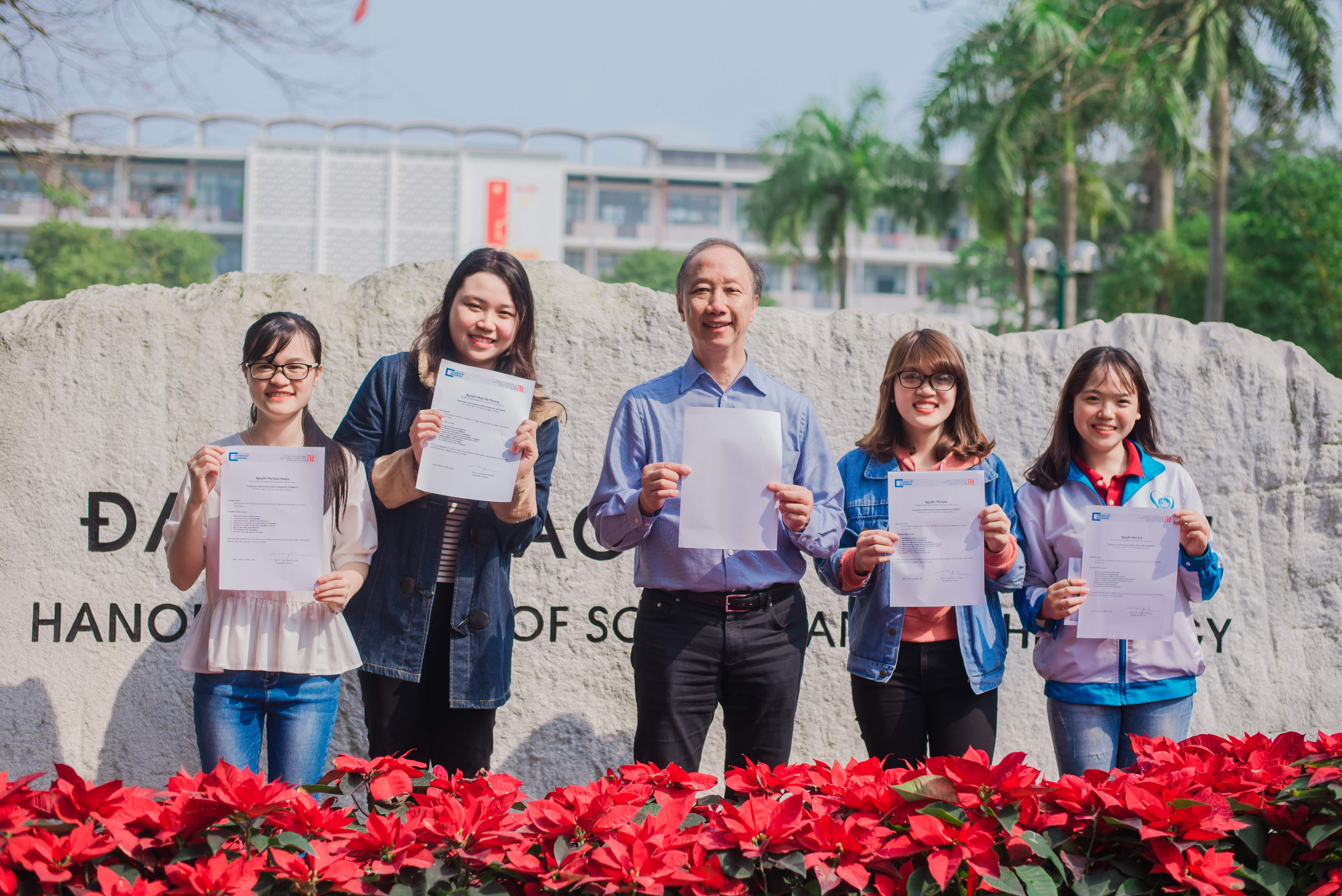 Job positions
Engineer in Telecom Engineering field such as fixed or mobile network service provider, ISP. Software development engineer, hardware and embedded system design.
Research and development engineers in the fields of telecommunications, Internet, hardware and software for smart devices such as mobile devices, IoT devices, and medical devices.
Operational Engineer for telecommunication network systems and industrial electronic system.
Consultant on solutions, sales of electronic and telecommunications products.
Starting salary from 12 million to 20 million VND per month.
Scholarship opportunities
Students have the opportunity to receive scholarships from the University, exchange student scholarships from enterprises and international universities as partners of the Institute of Electronics and Telecommunications. The proportion of students studying abroad with annual scholarships exceeds 20% of the total number of graduates.
More information
Contact email: huong.truongthu@hust.edu.vn