https://hust.edu.vn/en/news/news/hust-president-welcomed-the-minister-for-trade-and-investment-of-victoria-state-australia-653863.html
On January 9th, a delegation of the Ministry of Commerce of Victoria State and Monash University (Australia) visited HUST. This trip was expected to open up cooperation relationships between HUST and Victoria State University in general and Monash University in particular.
HUST and Monash University are having exchange programs and transfer admission with the School of Economics and Management, the School of Chemical Engineering, and the School of Biotechnology and Food Technology. Besides, in 2022, representatives of Monash Australia and Monash Malaysia had a business trip and worked directly with HUST.
With the aim of connecting and cooperating between HUST and worldwide leading universities in general and those of Victoria State in particular, this meeting tightened the sustainable cooperation relationship, especially Victoria's educational links with Vietnam, and discuss future educational and research cooperation opportunities with HUST.
At the conference, Assoc. Prof. Huynh Quyet Thang, President of HUST highlighted: "I think this is the appropriate time for us to move forward together and promote cooperation. I hope our relationship will be strongly strengthened."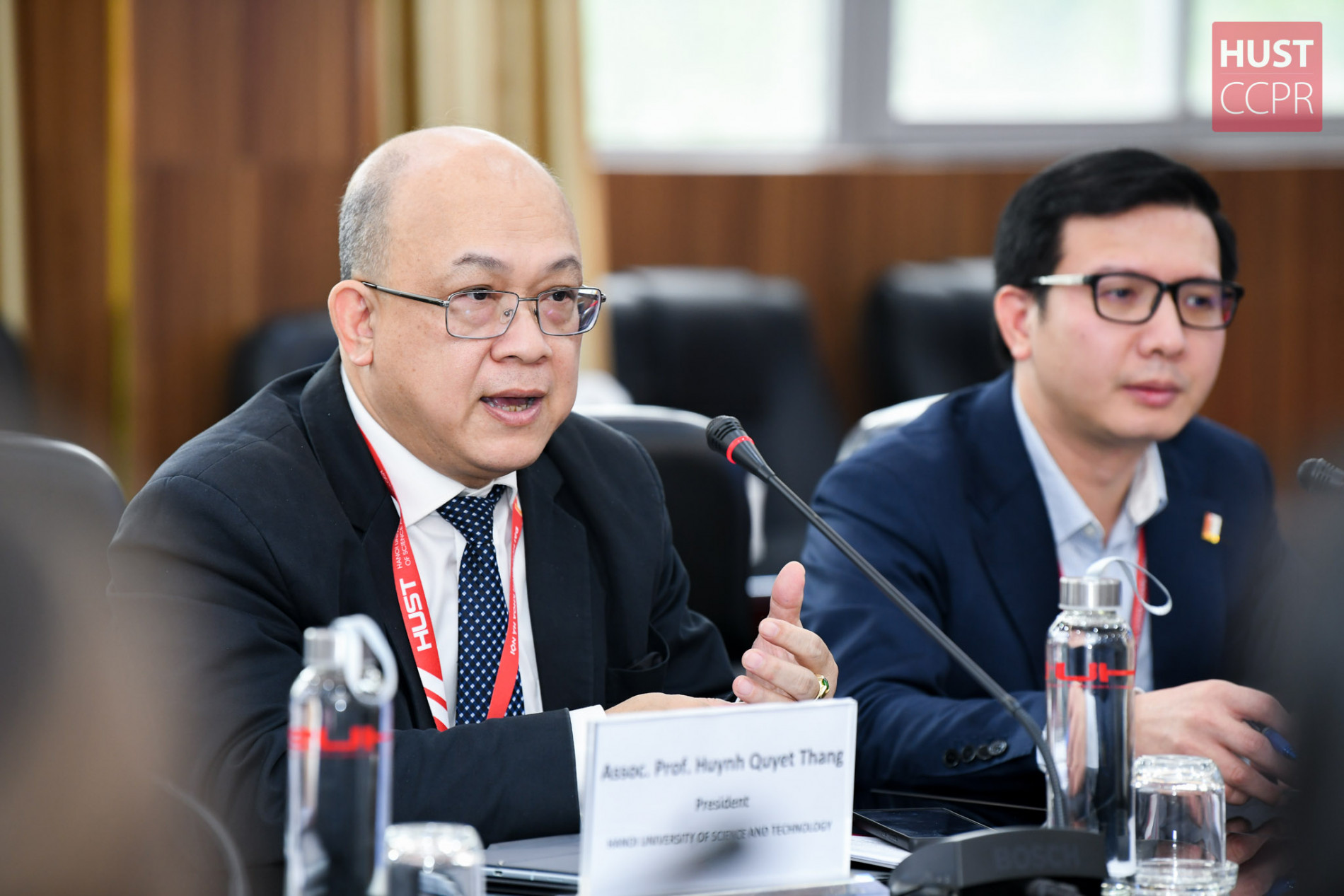 According to Victoria's representative, Vietnam has been consistently ranked as one of the top five countries attracting Victorian international students over the past 10 years, and also, Victoria State has the largest percentage of Vietnamese students in Australia. Therefore, Victoria State aimed to fully promote cooperation in education and research with Vietnamese partners in areas of mutual interest.
Mr Tim Pallas, Victoria's Minister of Trade and Investment pointed out: "HUST is one of the Vietnamese leading universities. The joint training program between Monash and HUST in Biotechnology and Food Technology is innovative because it includes studying at the Monash Malaysia campus before studying in Melbourne."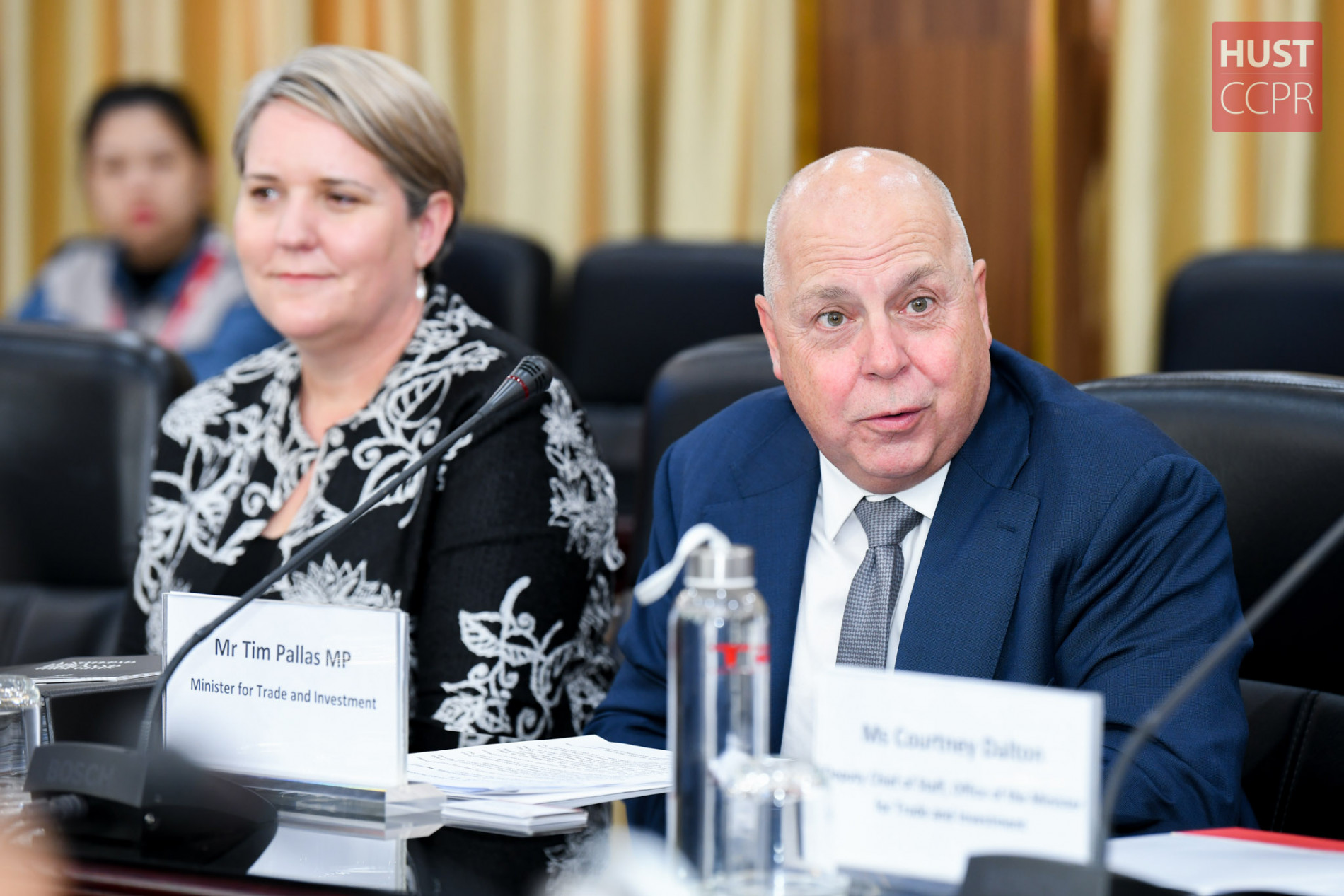 The partnership with worldwide leading universities is HUST's primary target. One of the development orientations for the 2017 - 2025 period is "Development in the direction of international integration, applying regional and international quality standards, selectively following successful models and experiences of prestigious universities in the world, focusing on improving substantive capacity and being simultaneously oriented towards international ranking criteria".
HUST hoped that cooperation with Victoria State and Monash University in teaching, learning and research will grow exponentially.