https://hust.edu.vn/en/news/news/hust-receives-support-for-the-improvement-of-research-and-teaching-quality-653849.html
https://hust.edu.vn/uploads/sys/news/2022_12/c1a47692-9dac-42ef-bb03-ee13c2a0e1fc.jpeg
The Support for Autonomous Higher Education Project (SAHEP) sponsored by the World Bank is timely and meaningful support for HUST in this period. This will be the foundation for the University's sustainable development in the future.
The $155 million project aims to improve the quality and effectiveness of teaching, research, and university administration through infrastructure enhancement. The project focuses on building and upgrading working spaces and research facilities in building C7, including the most advanced and modern equipment today for 30 laboratories in 4 key fields: Electricity, Electronics, Mechatronics, and Materials Science.
At the meeting, Mr Christian Aedo, Head of Education for Southeast Asia - Pacific of the World Bank, was impressed with the University's vision of internationalization and commitment to quality improvement of training and research: "HUST is a lighthouse in Vietnam's higher education section".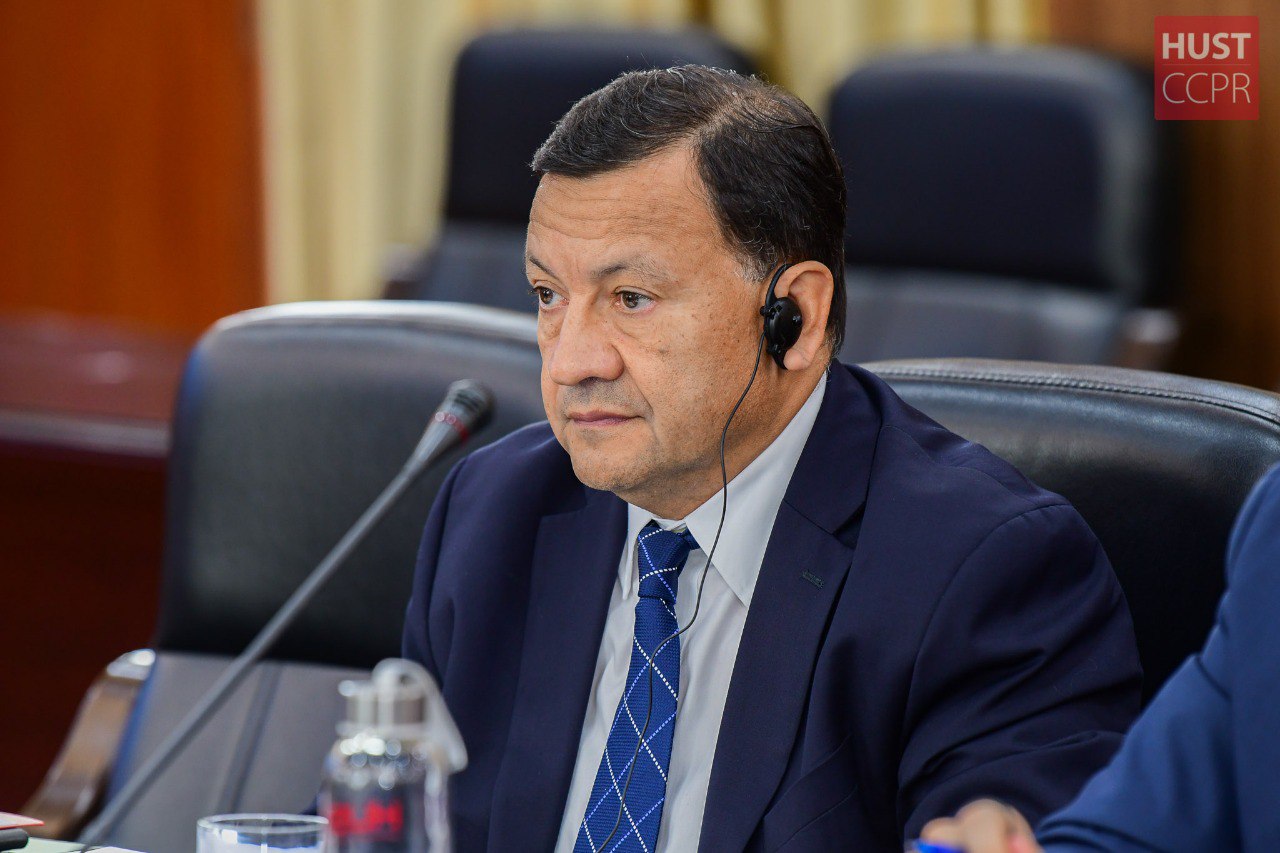 Most of the achieved results exceeded the project's set targets. Research and training capacity is promoted with the C7 building in the final stages and 30 laboratories. Recently, 3 strong research groups have been built with 55 projects completed and 77 articles published on ISI and Scopus. HUST organized the annual student research week with the participation of about 1000 students and the publication of 300 research papers.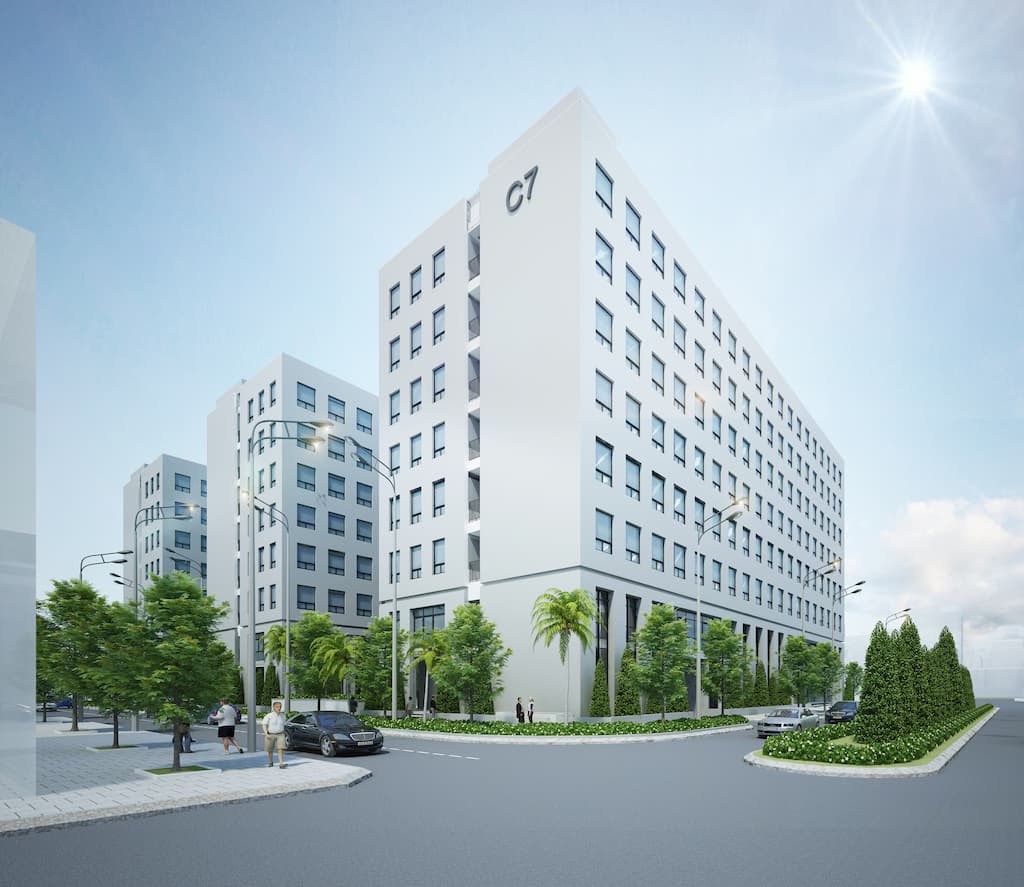 According to Assoc. Prof. Huynh Quyet Thang, HUST's President, with the support of the World Bank in the SAHEP project, the internationalization process at HUST is accelerating. This is one of our key strategies for sustainable development.
The university has worked with more than 250 partners in 36 countries to promote research, academic exchange, and joint training programs. In the past 2 years, HUST has stepped up quality accreditation, with 63% of programs achieving international standard accreditation. Excellent lecturer recruitment projects are implemented to attract talented lecturers, improving the quality of teaching and research staff.
In 2021, HUST put 34 innovative products and solutions from research projects and business cooperation into practical applications and cooperated with 62 FDI enterprises and large companies to jointly develop research projects.
The startup ecosystem model includes HUST Investment and Development Company (BK-Holdings), HUST Startup Investment Fund (BK-Fund) and HUST Alumni Network stimulates the process of research, innovation, and technology transfer to promote the establishment of startups and startups.
In the past two years, HUST assisted the foundation of 7 small and medium spin-off enterprises. This number is expected to increase in the near future.
Dr. Nguyen Trung Dung, General Director of BK-Holdings, shared his experience in building the first business model established at a university in Vietnam: "We have the spirit of a start-up when founding BK-Holdings, which is a successful pilot model of the Government."
He further explained, HUST is a unique case in the higher education system in Vietnam with a complete ecosystem, from idea creation with in-depth research to incubation activities, and ultimately commercialized and financial support from BK Fund.
HUST is one of the leading universities in the G26 group, a network of 26 technical universities in Vietnam that promotes research result and resource sharing among scientists in these fields. In 2016-2021, with nearly 600 billion VND focused on research, the number of domestic and international publications increases gradually. The university also has policies to encourage the increase of citation indexes and the H-Index as a measure for the research activities of scientists.
Regarding teaching enhancement, 39 training programs have been updated, with 20 participating in quality accreditation (6 of which were accredited by the German ASIIN accreditation organization in November). Academic program development and accreditation activities will be carried out regularly, to improve training quality to achieve international standards.
HUST also brought about technological advancement in administration with the launch of eHUST software (version 2.0), D-office, and digital signature,...
In 2022, Engineering and Technology, assessed as the University's strongest broad subject area, is placed at rank 360 in the world for the first time. All five subjects including Electrical & Electronic Engineering; Mechanical, Aeronautical, and Manufacturing Engineering; Computer Science and Information Systems; Mathematics; and Materials science have increased their rankings this year, ranking 1st in Vietnam and 300-450th in the world. These subjects are top priorities on the SAHEP's list.

Reporting and Translating by Ha Kim