HUST Newsletter Issue 9
2023-08-25T03:21:25-04:00
2023-08-25T03:21:25-04:00
https://hust.edu.vn/en/news/news/hust-newsletter-issue-9-653887.html
https://hust.edu.vn/uploads/sys/news/2023_07/cover_1.jpg
Hanoi University of Science and Technology (HUST)
https://hust.edu.vn/uploads/sys/logo-website02_136_200_1.png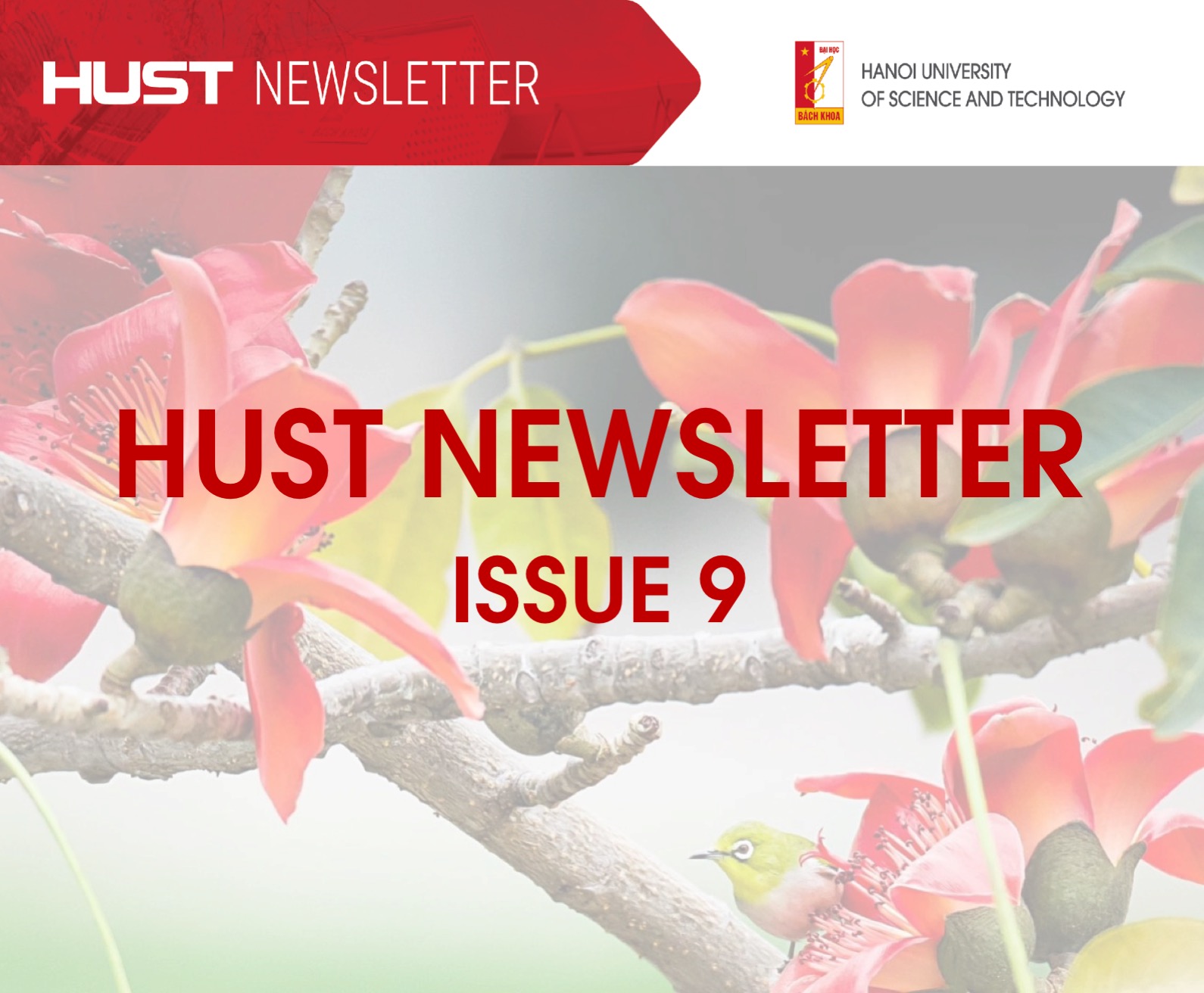 This issue will cover some background information about student research activities, Vietnam Glory awards, and international affairs.
Assoc. Prof. Huynh Quyet Thang – HUST President – together with 15 groups and individuals was honored in the Vietnam Glory Programme 2023 with the theme: Vietnam's will.

U.S. Secretary of State Antony Blinken visited Hanoi University of Science and Technology (HUST) on April 15, 2023 within the framework of his visit to Vietnam. He was impressed with the scientific and technological products of the university.
A significant event took place in Hai Phong as Hanoi University of Science and Technology (HUST) and the Hai Phong Economic Zone Authority (HEZA) hosted a Conference aimed at fostering connections between educational institutions and businesses with the participation of more than 20 local businesses.
In the second quarter of 2023, HUST organized many activities to sign MoU with global businesses and academic partners, regarding research, training,...
On June 7th, HUST held a ceremony to announce the establishment of the School of Materials Science and Engineering and the School of Chemical and Life Sciences, together with their managing positions.
HUST STUDENT RESEARCH ACTIVITIES
New material in biomedical applications
The synthesis of related structure materials from polycaprolactone-carbonate apatite using 3D printing for bone grafting applications.
Basic research on Ecdysteroids compounds
Isolation and Structural Determination of Ecdysteroids from Vietnamese acrostichum aureum.
Equipment to detect toxic gas in the environment
Researching and manufacturing gas sensors and measuring devices for application in monitoring toxic gas concentrations in the environment.
read more >>
read more >>
read more >>



GALLERY: INAUGURATION OF C7 SAHEP BUILDING
The C7 building under SAHEP project at HUST was inaugurated on June 22nd, contributing to improving training quality, research capacity, working efficiency, and administration. New facilities for students and faculty will help improve the quality of teaching and learning. This is the top priority of HUST as well as of SAHEP.