https://hust.edu.vn/en/news/news/cooperation-between-hust-and-naver-will-open-up-a-new-future-653892.html
This is the assertion of Mr. Park Dong Jin, General Director of NAVER in Vietnam at the Inauguration Ceremony of HUST-NAVER AI Training Space on the campus of Hanoi University of Science and Technology.
2023 marks the 3rd year of cooperation between the School of Information and Communication Technology, Hanoi University of Science and Technology, and "Korea Google" - Naver Technology Group.
The two sides have successful cooperation in researching, (especially in the field of AI), and training (short learning courses), with many activities co-organized such as seminar events, summer schools, and hackathons,… for students and the technology community worldwide.
The inauguration ceremony of HUST-NAVER AI Training Space was held on July 17th, at B1-504 room. The Training Space, with modern equipment has an area of 80m2, was built to serve training activities in the combination form of online and face-to-face methods. Multi-functional classroom allows experts from Naver and HUST to organize learning courses everywhere for learners across the country.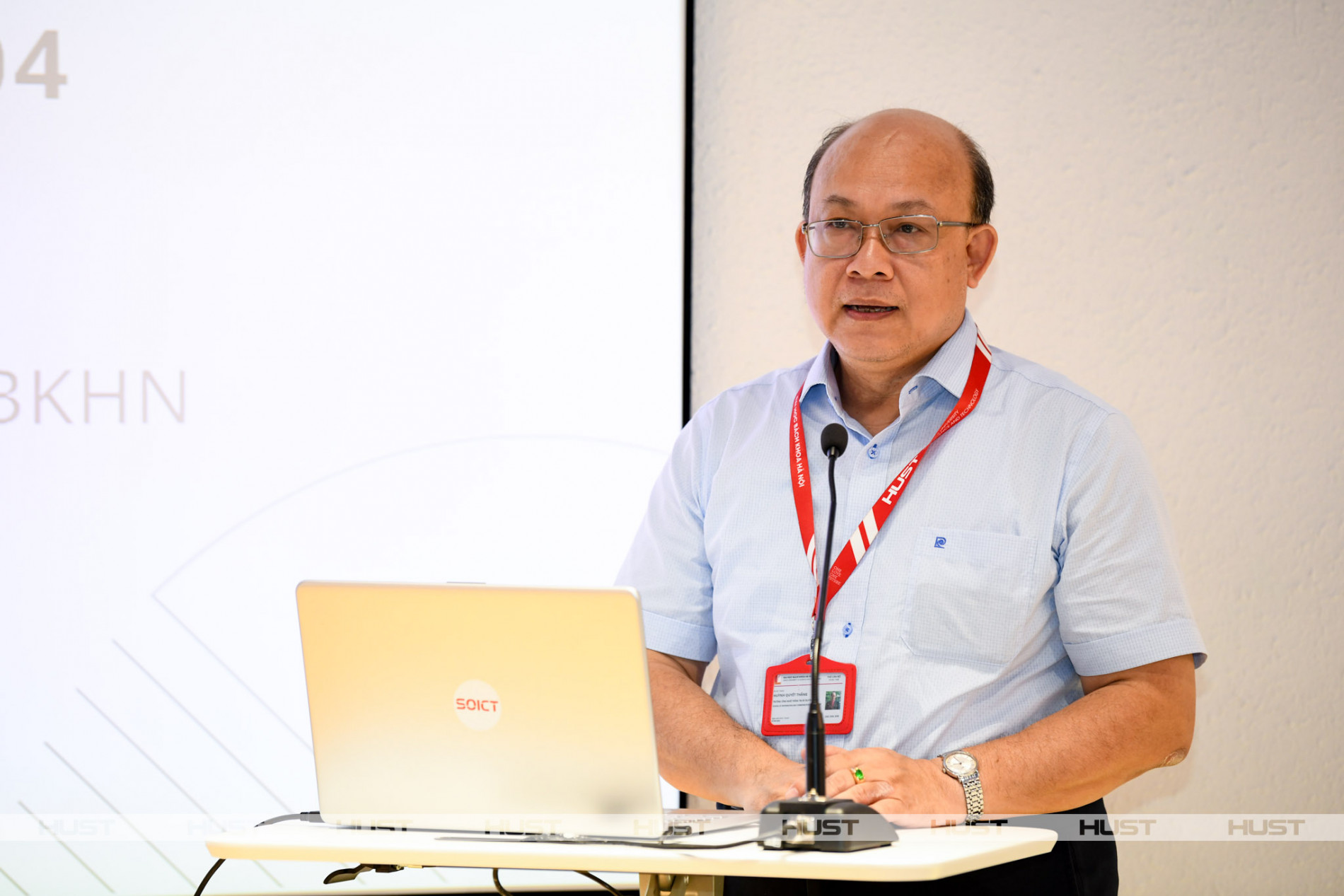 During the ceremony, Assoc. Prof. Huynh Quyet Thang, President of Hanoi University of Science and Technology, said: "This training space is a model classroom as it functions like a window connecting to the outside world, changing teaching methods as well as increasing training efficiency". He also confirmed that 3 years of collaboration with Naver are the beginning of a comprehensive and long-term relationship, with the expectation that HUST will become an outstanding AI training center in Vietnam and neighbor regions.
Previously, the two sides have finished building the International Artificial Intelligence Research Center - BKAI with a total area of over 280m2 on the 10th floor of the B1 building with sufficient facilities and amenities.
Mr. Park Dong Jin, General Director of Naver Vietnam said that he was very surprised that HUST has such advanced and modern space. "I feel very honored and lucky to cooperate with Hanoi University of Science and Technology in such a new field". He also shared that the cooperation has gained excellent achievements with many research and training talents in the field of AI.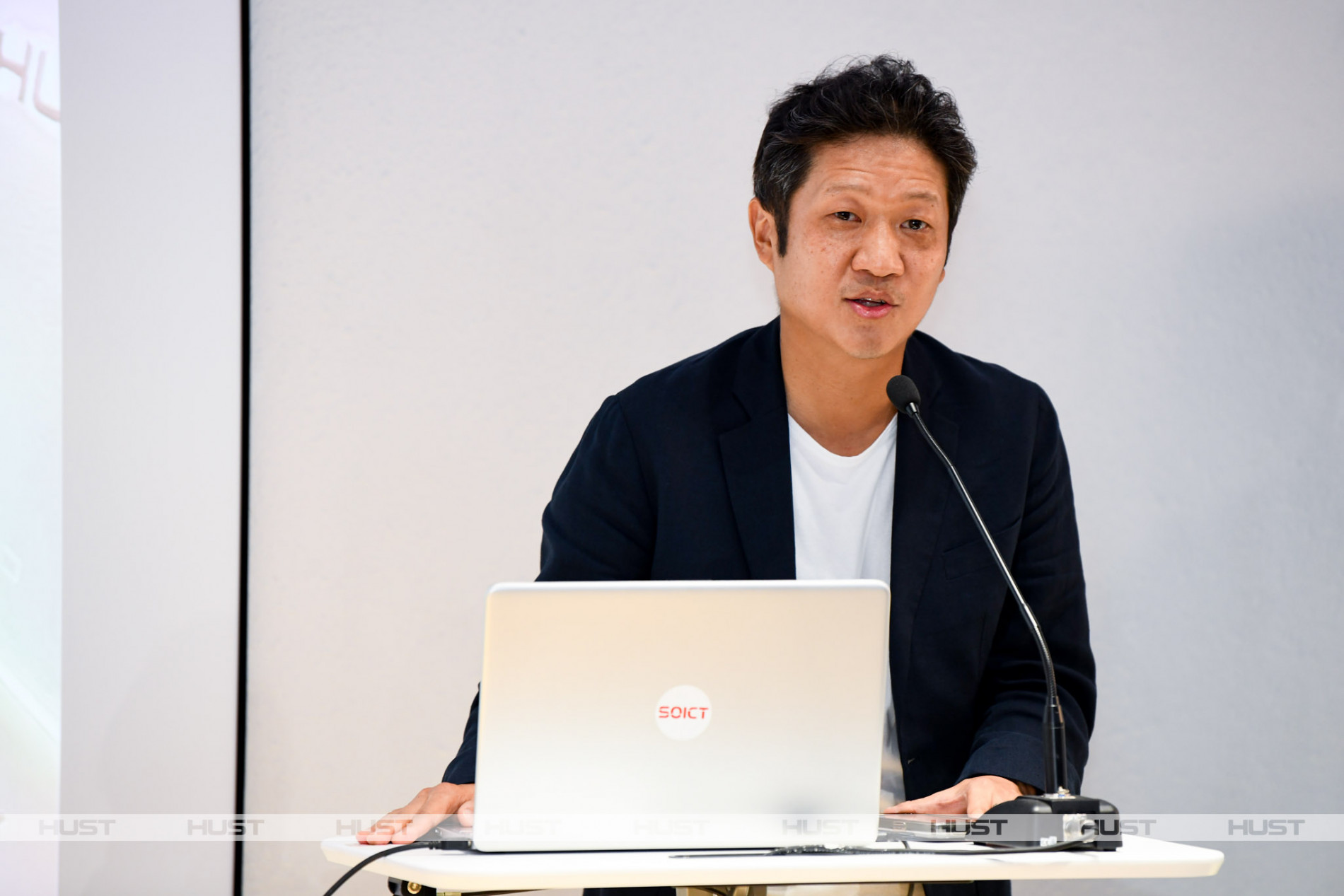 In 2021, the two sides jointly finished 5 research topics based on practical factors that NAVER is interested in. Those topics achieved good results with 10 scientific articles jointly published by both sides. Following the success of the first year of cooperation, in 2022, 8 research topics have been proposed to jointly research and are currently following the planned schedule. Research collaboration has the direct participation of 30 undergraduate students, 10 graduate students, and 1 intern PhD student of the BKAI center.
Regarding community activities, 11 seminars and short learning courses organized by NAVER's experts, have attracted more than 1000 participations. Moreover, the two sides jointly held the AINOW event, which is a seminar about Scientific Data and AI, with the performance of many famous scientists and technology experts.
In 2022, the Hackathon BKAI-NAVER Challenges attracted a lot of attention, nearly 80 teams joined in the event, with a total of more than 250 competitors. The data provided in the competition is a part of the collaboration project's results between BKAI and NAVER in 2021.
This year, SoICT Hackathon 2023 will continue to be held with the participation of NAVER, Tiki, Vietcombank, and Samsung Group. The event will happen from the end of July to the end of September 2023. The theme of the Hackathon this year revolves around recognizing the Vietnamese spoken language, Vietnamese handwriting, and optimization problems in transportation (logistics). Especially, the data set provided in the competition is a part of collaboration projects' results between BKAI Center and NAVER in 2021. These are now the largest set of voice and script data available in Vietnam. Besides, the problem of transportation optimization is also one of the unique topics of Hackathon this year, with a total amount of 50 data sets and the changes of 5 to 1000 transportation points.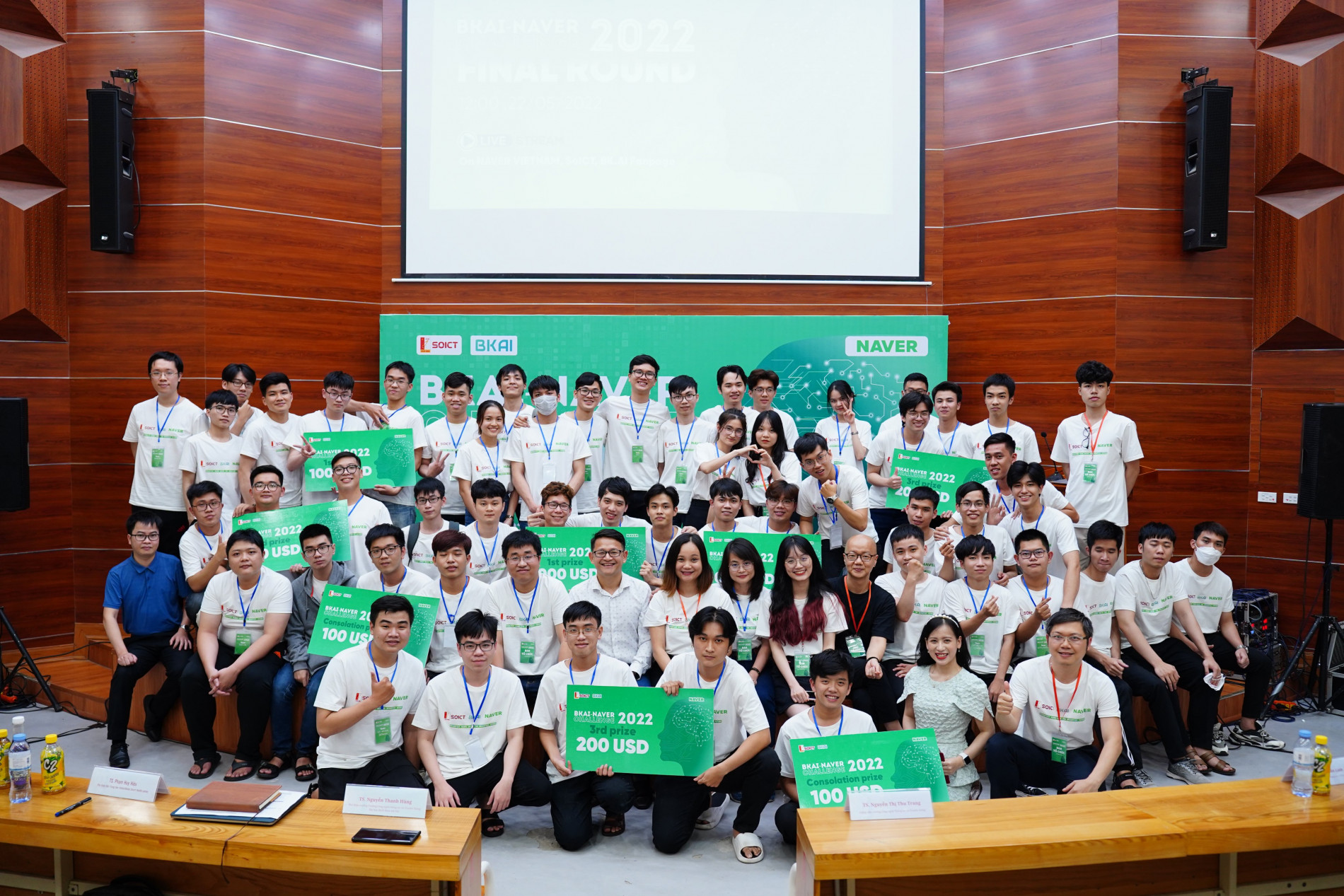 Also at the ceremony, Summer School 2023 with the topic "Modern Machine Learning: Theoretical Foundation and Applications" was launched. It will take place from September 11th to 15th, 2023 at Hanoi University of Science and Technology and Thung Nham – Ninh Binh province. This year's Summer School will open up to IT students, learners, and engineers, who are interested in Machine Learning. Especially, the entire fee of the trip including accommodation and travel expenses will be covered.
"The cooperation potential of two sides is limitless", said Assoc. Prof. Ta Hai Tung, Dean of the School of Information and Communication Technology. He also affirmed that NAVER is a model partner in cooperation between technology big-corps and educational institutions.
The Inauguration Ceremony is also the 5th working session of HUST with Korean partners after the visit of Korean President – Mr. Yoon Suk Yeol to Vietnam this July. According to the Ministry of Planning and Investment, with more than 81,3 billion USD, Korea leads the first in the total investment capital into Vietnam.
"With a tight relationship between the two governments and wise decision in cooperating in AI, we all expect Hanoi University of Science and Technology will become an AI leading research center not only in Vietnam but also in the region", Assoc. Prof Huynh Quyet Thang shared at the ceremony.
Reporting by Ha Kim - Translating by Dieu Linh - Editing by Ha Kim
Photo: Tuan Vu