https://hust.edu.vn/en/news/campus-life/viet-nam-japan-promote-global-joint-training-for-engineers-334782.html
At the official signing ceremony of associate education between Hanoi University of Science and Technology and AIDEM Jsc (Japan) on May 18, 2018, Ms. Chunam Ai – the Second Secretary of Japanese Ambassador in Viet Nam, emphasized the significance of the event in enhancing the 45-year relationship of Vietnam-Japan. It also facilitates the establishment of a highly skilled workforce to match with international labour market during globalization.
Regarding this agreement, both Parties commit to cooperation in organizing capacity building courses for HUST students. In particular, Japanese courses of level N5, N4, N3 will be offered, along with courses of Japanese manners and business culture. Additionally, both Parties collaborate in seeking for technical and graduate internship opportunities with the purpose of improving practical skills for students at Japanese companies.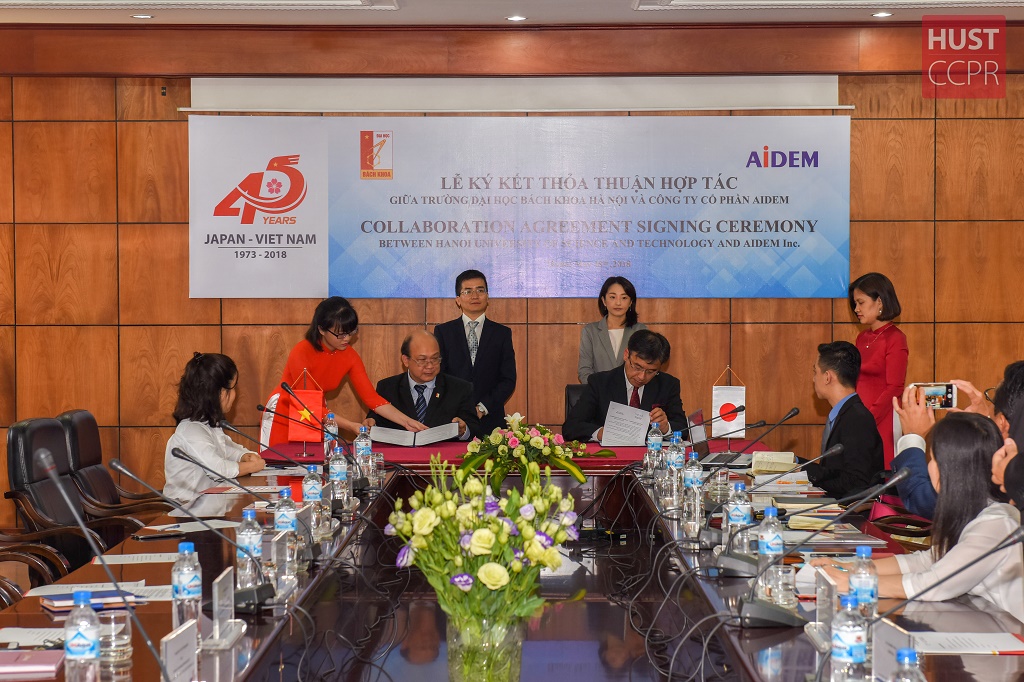 "Integrating training with practice and elaborating international relationship with Japanese universities and companies are among the core strategies of HUST. Within the past few years, HUST has proceeded 50 cooperation documents with Japan's universities, colleges, companies and corporations in training and fostering the high skilled workforce", stated Assoc. Prof. Huynh Quyet Thang - Vice President of HUST, "This associate program between HUST – AIDEM aims to strengthen not only the human resource's competencies in national technical fields but also adaptability to Japanese moralities. The event opens up the potential for more comprehensive global training collaboration in equipping engineers with international problem-solving skills during the age of globalization - global citizen."
From AIDEM, the Company commits to nominate 40-50 junior and senior students from engineering schools of HUST who are divided into two classes to participate in the program. The students must be qualified with selection standards.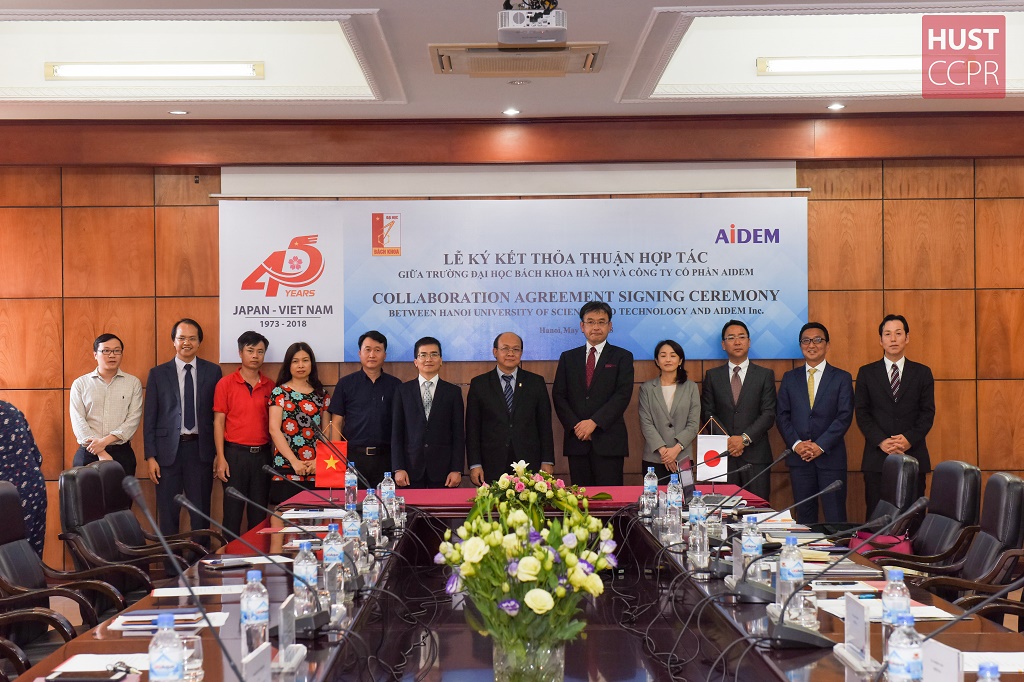 Mr. Akeo Nakamura – CEO of AIDEM hoped that the mentioned students, once armed with understandings from this program, will become a high-quality workforce for Japanese enterprises, as well as contribute to Vietnam's economic development.
Based in the city of Tokyo, Headquarter of AIDEM JSC is a top-ranked company in Japan for human resource training and management, especially supporting fresh-graduate students. The company is currently in partnership with 50 branches and more than 250,000 companies throughout Japan.
The agreement between HUST and AIDEM will be effective within 3 years (August 01, 2018 - July 31, 2021).
Hoang Anh
Photo: Chi Thanh