https://hust.edu.vn/en/news/campus-life/mitsubishi-awarded-12-scholarships-to-hust-students-335359.html
Mitsubishi Heavy Industries Vietnam (MHI) awarded 12 scholarships to outstanding students of Department of Aeronautical and Space Engineering (School of Transportation Engineering), Hanoi University of Science and Technology on 16/05/2018.
"Support from MHI is very meaningful, practical, provides good conditions for HUST students to work and study harder and achieve high academic results. It is also a helping hand for the students to gain future career opportunities in Aeronautical field in Vietnam and international companies" – said Assoc. Prof. Huynh Quyet Thang, Vice President of HUST.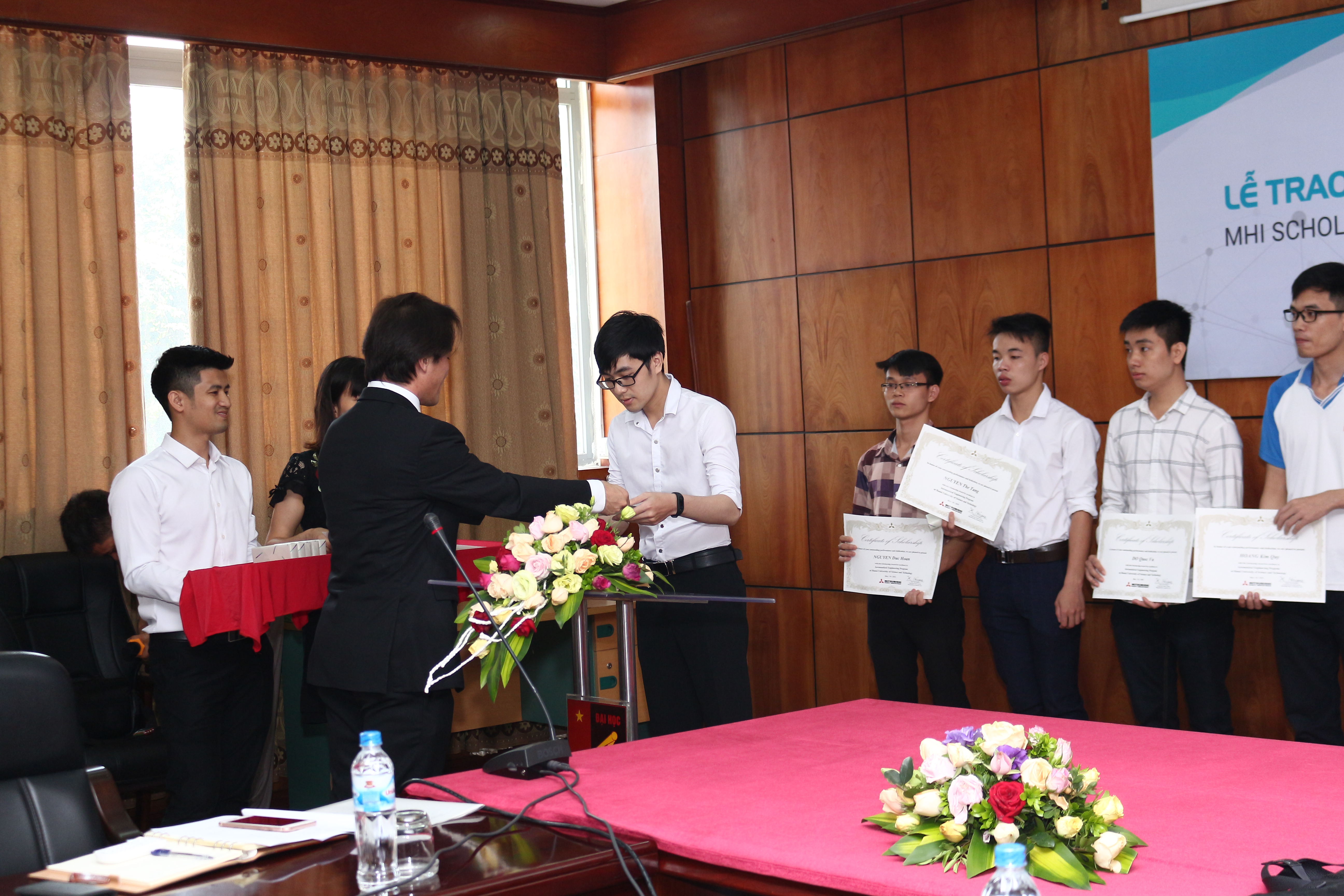 Mr. Takamichi Tanaka , representative of MHI, said that the scholarship program is one of MHI's associate activities of human resources development and training that focus on engineer training programs, research and development collaboration, assisting Vietnamese students with technological practice and exposure to advanced technology in the Aeronautical field. STE-HUST is an educational body with highly-professional resources and top-ranked Aeronautical research all over Vietnam. Thus, MHI looked forward to more cooperation in training and scientific research with STE.
On behalf of the awarded students, Dao Tri Dung spoke: "MHI scholarship means a lot to many students of HUST. I would like to express my appreciation to MHI for supporting us. I do hope that the collaboration between MHI and HUST will go farther and better".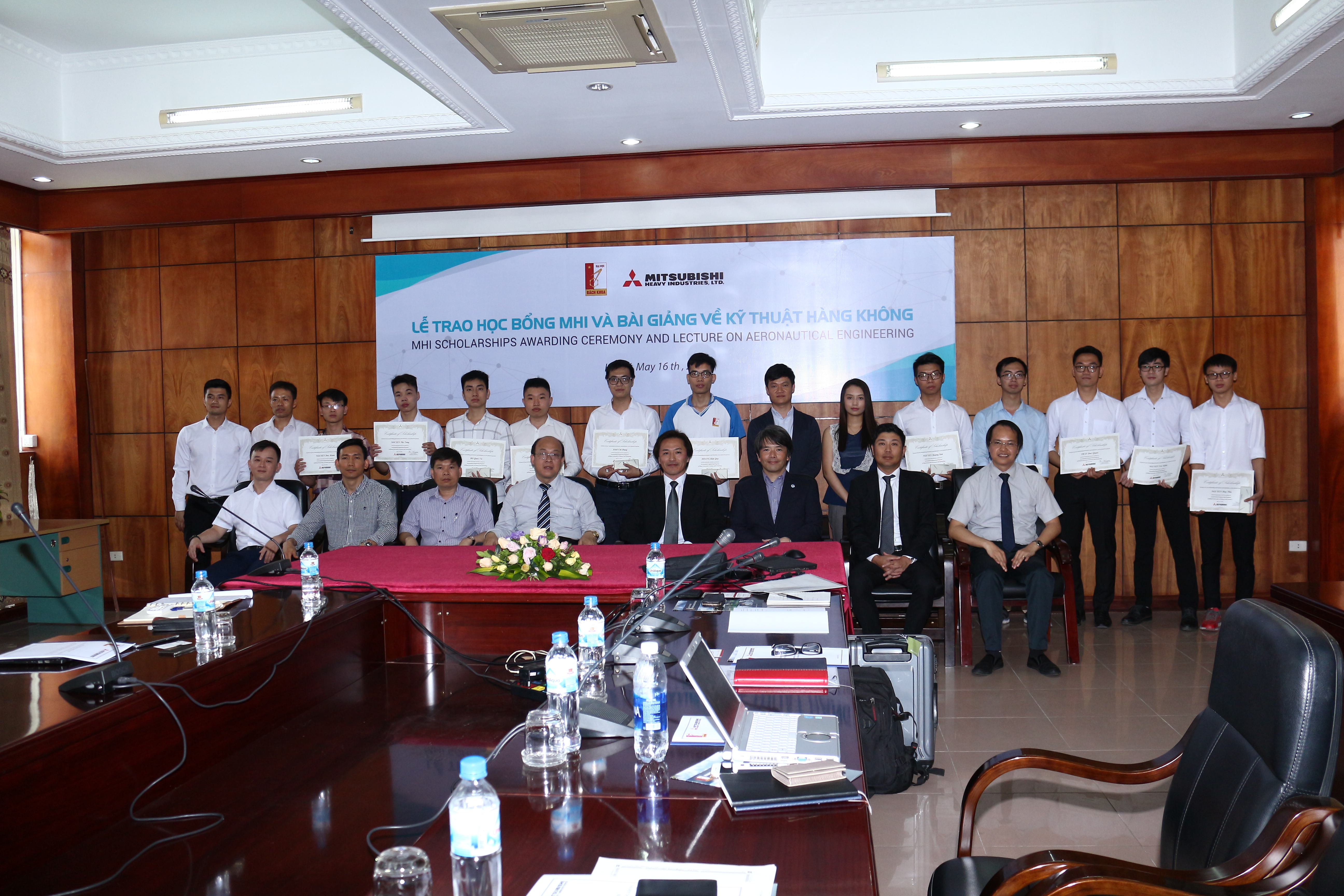 Since the first integration agreement in 2009, MHI has granted 108 scholarships to outstanding students of HUST. Additionally, the Company has also organized 7 seminars with 9 topics related to Japan's advanced technology such as "Clean Coal Tech and Environment Preservation" and "Nuclear Energy"; sponsored 10,000 USD each year for joint-training activities, for example funding for professors and excellent students to visit, exchange and study in Japan; awarded scholarships to students in new technology fields like Aeronautical, Nuclear, etc.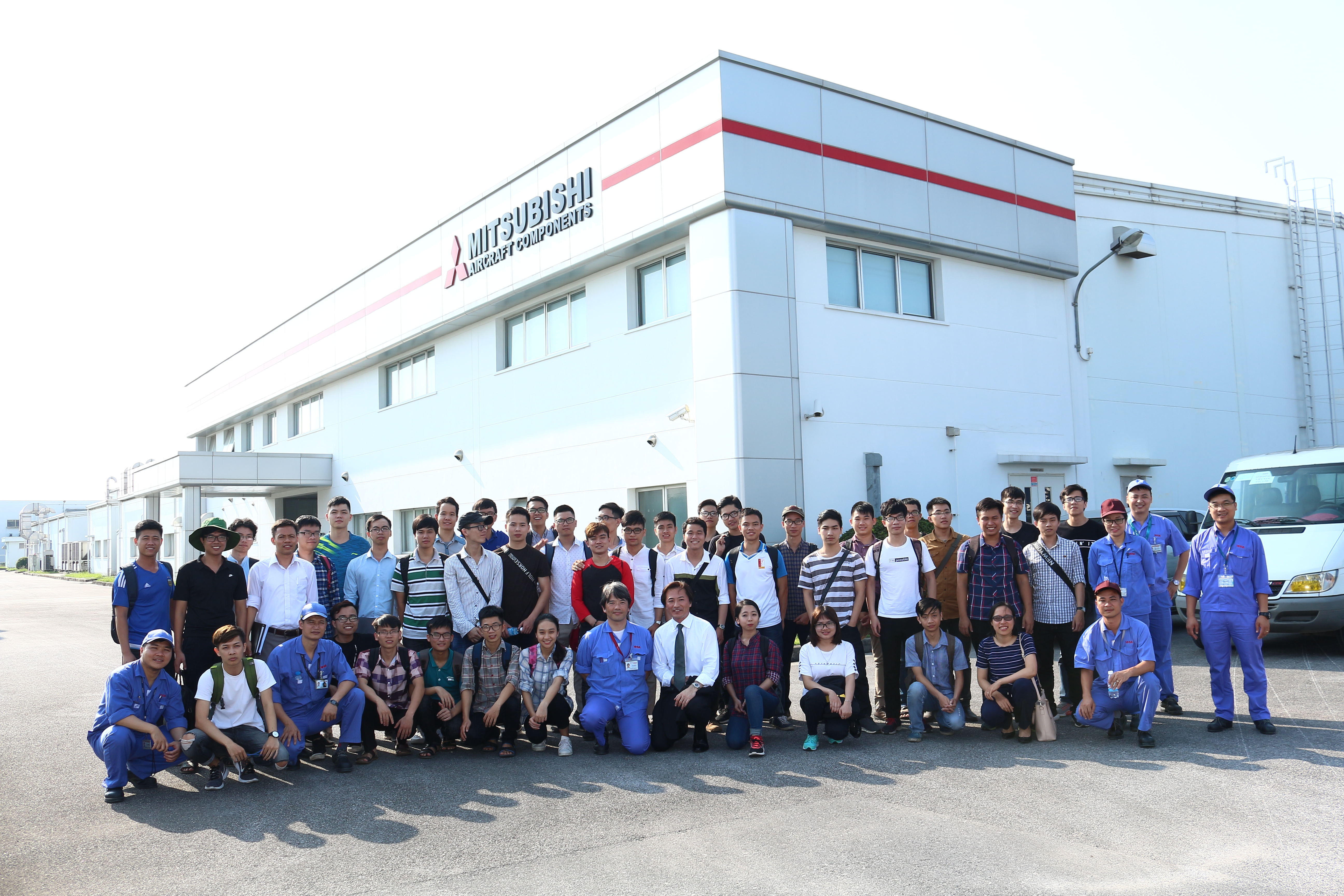 At the ceremony, MHI also introduced applied technology for new-structured materials in plane manufacturing – challenges and opportunities, especially in employing composite and metallic materials in order to improve efficiency for clients as one of this year's tech-trends.
Hoang Anh
Photo: Viet Bac