https://hust.edu.vn/en/news/campus-life/higher-education-needs-revolution-before-the-wave-of-industry-4-0-355710.html
Industry 4.0 has changed the future and labour-need of industries. Higher education plays an important role in solving the requirement of highly skilled workforce and professional skills improvement in this trend. Thus, it is critical to establish a trio-cooperation between Government – University – Industry in developing strategies, policies, and providing a market-match education.
This topic had been brought out at the international seminar of "The Fourth Industrial Revolution and Its Impact to The Higher Education", organized by Hanoi University of Science and Technology (HUST) and Taipei Economic and Cultural Office in Vietnam (TECO) on August 7th, 2018. This is a meaningful event as up to now there are still far too few researches and seminars in Vietnam focus on the evolving of higher education to cope with Industry Revolution (IR) 4.0.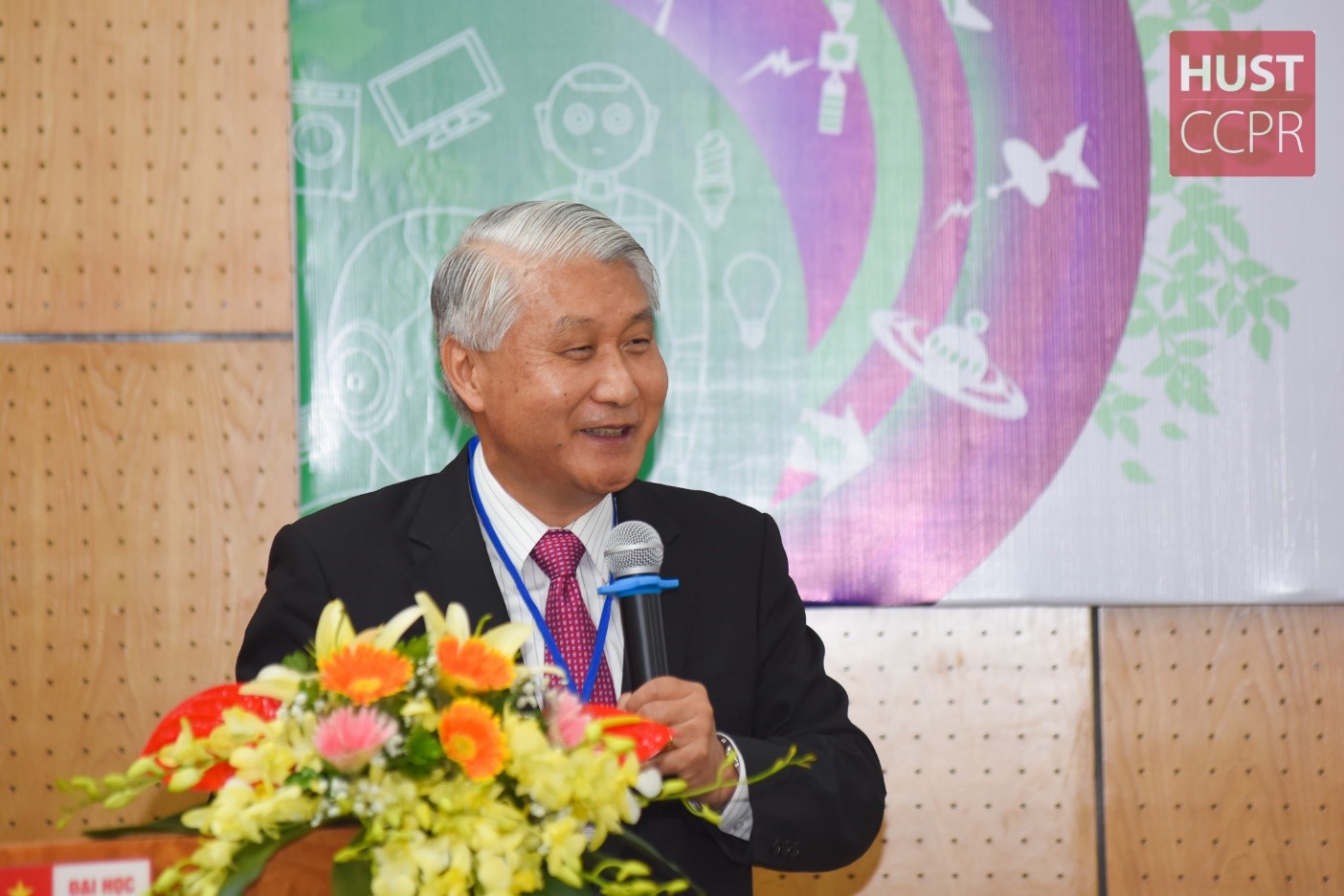 Mr. H. E. Richarch R. C. Shih – Representative of TECO spoke at the seminar opening.
Dr. La Hoang Trung – Director of National Electronic Authentication Centre, Ministry of Information and Communications; Mr. Thach Thuy Ky – Head of TECO Hanoi; Prof. Dinh Van Phong – Vice President of HUST; Prof. Tran Tho Dat – President of National Economic University; Mr. Bui Thanh Tung – Deputy Director of Hai Duong Labour, Invalids and Social Affairs Department; and other scientists, researchers, representatives from Vietnam and international companies had participated in the seminar.
Dr. La Hoang Trung addressed that IR4.0 is a global trend, creates rapid changes in multiple fields, especially in high technology ones such as IT, physics, bio-technology, etc. Recognized the importance of mentioned impacts, the Prime Minister of Vietnam had issued Directive No.16 on enhancing competences for IR4.0. Dr. Trung hoped the cooperation between HUST – Vietnam's top university in researching and training, and Taiwan – a nation with outstanding achievements in IT and software development, will create new ideas in educational policies as well as Vietnam IR4.0 Implementation Roadmap.

Prof. Dinh Van Phong spoke at the seminar.
The seminar focused on three aspects: What education needs to do to confront IR4.0; Opportunities and Challenges with educational agencies; Cooperation between educational agencies and employers in Era of IR 4.0 through the view of employers.
The presentations in the seminar concentrated on several key topics, such as: making education strategies, policies; digital-industry transformation and IR4.0's impacts to higher education; proposal in establishing cooperation between Government – University – Industry, etc.
Prof. Dinh Van Phong believed the seminar and its intensive programs, along with the participation of managers, policy makers in education and industry from Taiwan and Vietnam will elaborate more scholars to join and exchange their practical experience, propose resolutions to cope with requirements and impacts from IR4.0. This will also help to benefit the future collaboration between Vietnam and Taiwan.
CCPR
Email: ccpr@hust.edu.vn