https://hust.edu.vn/en/news/campus-life/strengthening-partnership-with-japanese-businesses-and-institutions-in-the-training-of-high-qualified-human-resources-304583.html
On the 22nd and 23rd January, 2018, the Hanoi-Niigata Workshop on Industry-Academia Collaboration was held in HUST, aiming at promoting the collaboration between these two stakeholders of Vietnam and Japan in training high skilled human resources. There were representatives of universities and enterprises from Hanoi (Viet Nam) and Niigata (Japan) participating in the workshop. This event was organized to celebrate the 45th anniversary of the establishment of diplomatic relationship between Viet Nam and Japan.

The workshop honoredly received the participation of H.E. Mr. Kunio Umeda – Ambassador of Japanese Embassy in Viet Nam, Mr. Tsutomu Takebe - Chairman of Japan-Vietnam Parliamentarians' Friendship League, leaders and managers of universities, governmental organiztaions and business enterprises.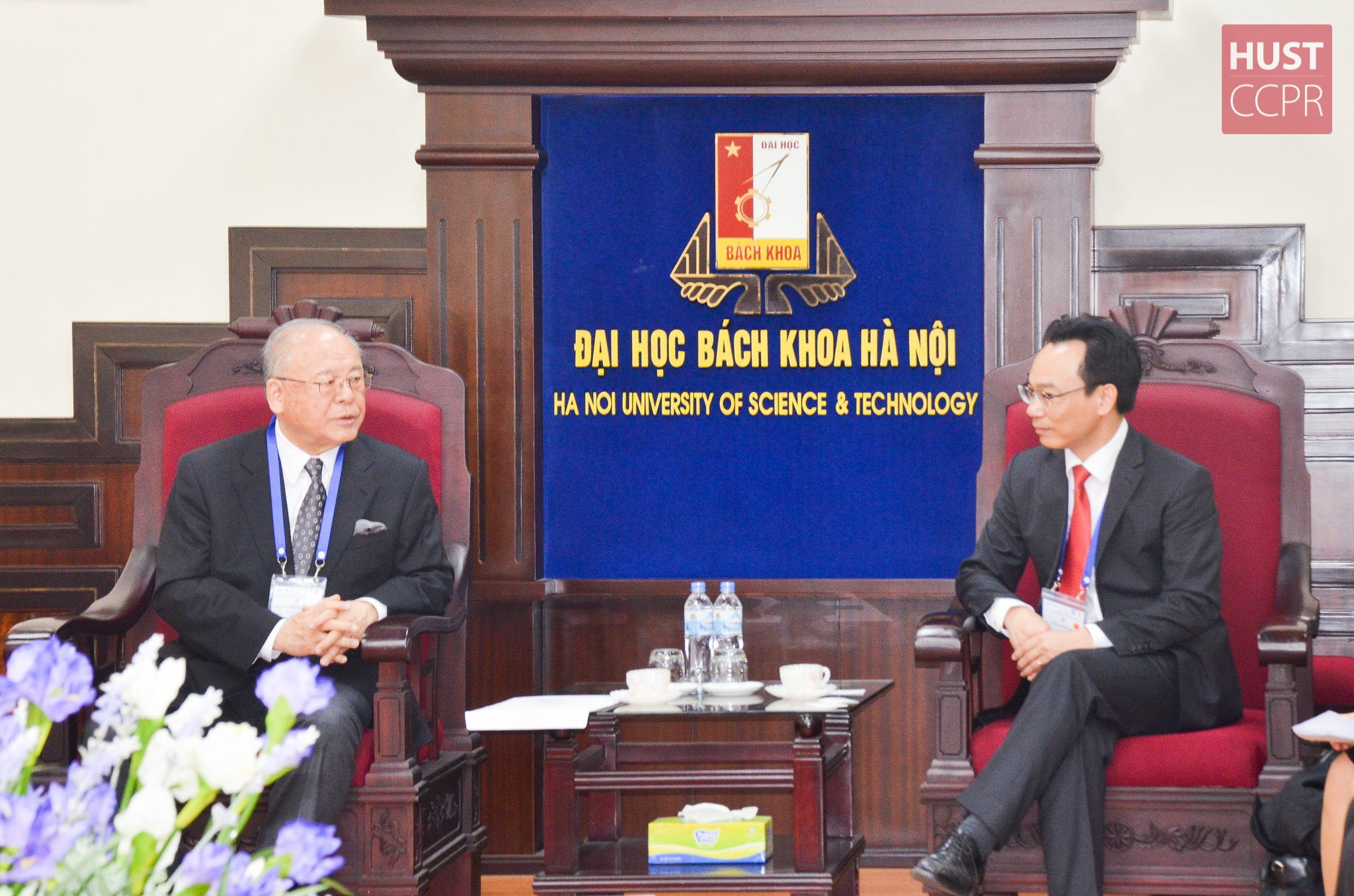 Highlighting an overview of the Viet Nam – Japan cooperation in the last 45 years in his keynote speech, H.E. Mr. Kunio Umeda said: "The relationship between Viet Nam and Japan has been increasingly tightened and sustained when witnessing repeated visits of the two leaders, especially the official visit of the Emperor and Empress; The Japanese Prime Minister Shinzo Abe to Vietnam; and the visit of the Prime Minister of Vietnam Nguyen Xuan Phuc to Japan. In addition, there has also been a significant improvement in socio-economic collaboration. In 2017, the Japanese FDI in Viet Nam was four times higher than two years before , reaching $ 9.1 billion - the highest recorded investment in the history. The number of Vietnamese students in Japan has increased 12 times in the past five years and now stands at 70,000.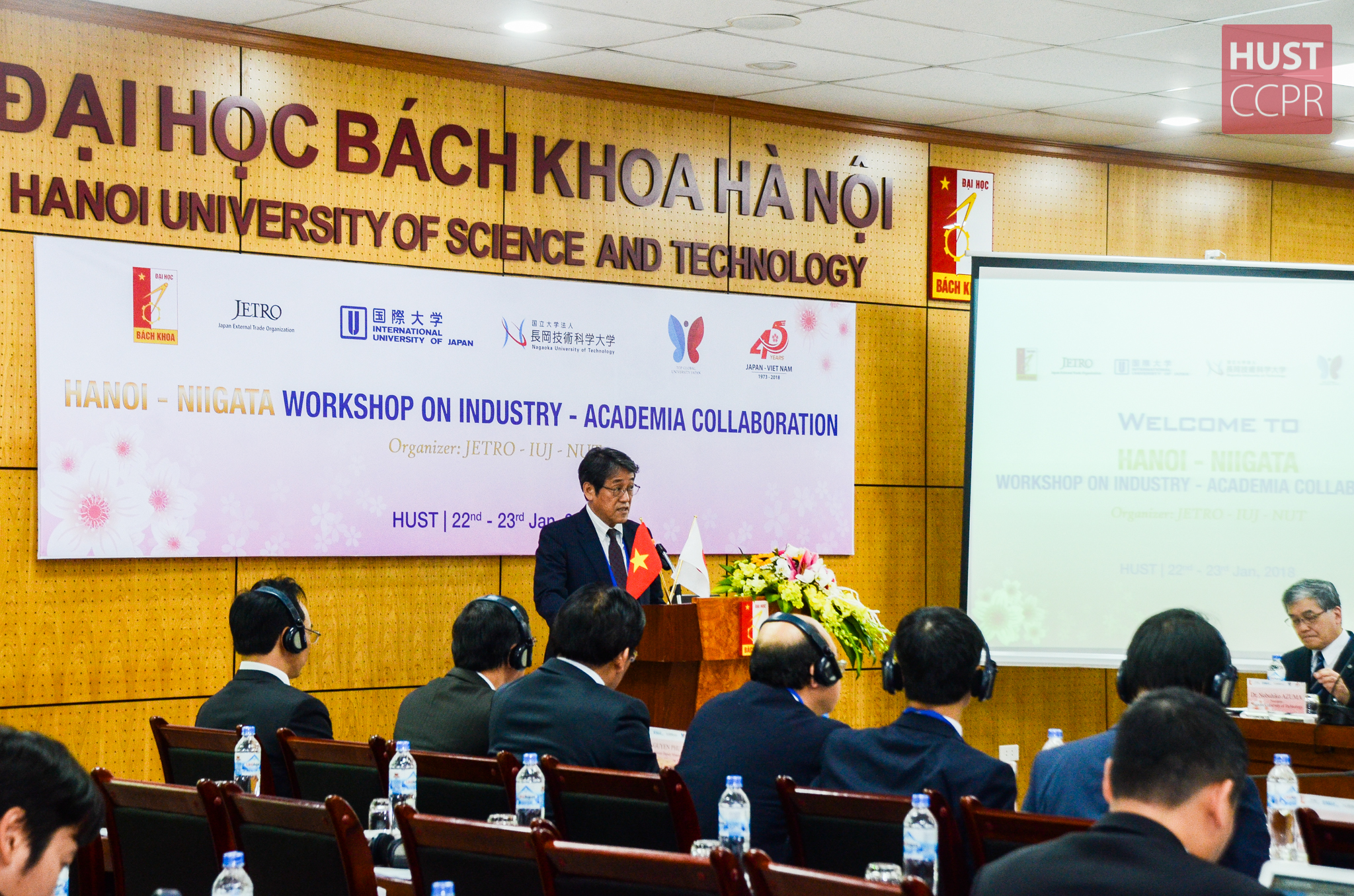 According to H.E. Ambassador Kunio Umeda, the workshop is not just about strengthening the linkage among Niigata Prefecture businesses, universities and representative organizations. It has also become an ideal model for linking government agencies, universities and businesses. This activity contributes to strengthening the Japan-Vietnam relationship.
As the leading HEI in the country, Hanoi University of Science and Technology defined the development of international cooperation with Japanese universities and enterprises as an important component of its development strategy in the period of 2017 - 2025. To date, HUST has signed nearly 40 collaborative MOUs with major universities and research institutes in Japan such as Nagaoka University of Technology, Tokyo University of Technology, and Kyoto University, etc. More than 100 key academic faculties and managers of HUST have been trained at prestigious universities in Japan. This fact proves that the close cooperation with Japanese universities and institutes plays an important role in the development of HUST.

Sharing this opinion, Assoc. Prof. Hoang Minh Son – President of HUST said in his welcome speech: "In the context of globalization and the growth of the strategic relations between Viet Nam and Japan, Hanoi University of Science and Technology and Nagaoka University of Technology are focusing on promoting an integrated training program and joint research project with the link to industry. The linkage between university and industry will contribute to the development of human resources for innovation, creativity and skillful engineers".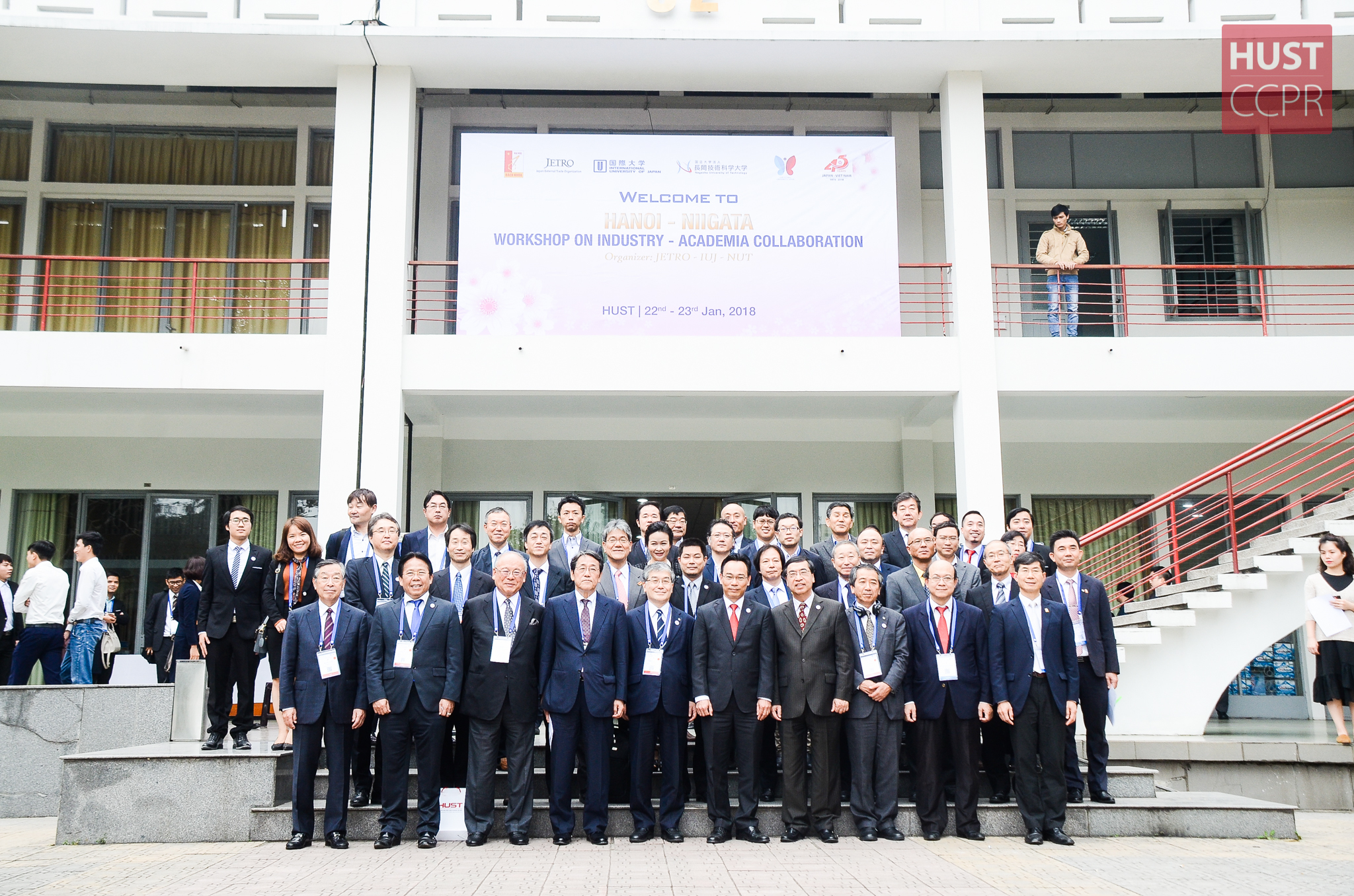 Besides, exhibition booths for 20 institutions were installed, and active discussions on various topics such as exchanging research and innovation outputs, establishment of network and overseas circumstances were carried out.

In addition, participants also took some lab-tours and visited Niigata's companies operations in Hanoi. During these tours, the participants also had opportunities to exchange various issues of responding to the globalization for SMEs.
Thom Vu