https://hust.edu.vn/en/news/campus-life/the-gmsarn-international-conference-2017-and-the-annual-gmsarn-21th-board-meeting-285496.html
The Greater Mekong Subregion Academic and Research Network (GMSARN) is composed of eleven of the region's top-ranking academic and research institutions. GMSARN carries out activities in the following areas: human resources development, joint research, and dissemination of information and intellectual assets generated in the GMS. GMSARN seeks to ensure that the holistic intellectual knowledge and assets generated, developed and maintained are shared by organizations within the region. Primary emphasis is placed on complementary linkages between technological and socio-economic development issues.
In total, there are 70 accepted papers attending the Conference comming from Japan, Thailand, Campuchia, Vietnam and Denmark. In addition to the scientific papers, GMSARN International Conference invited 2 keynote speakers. High ranking leaders of GMSARN member institutions attended the Conference as invited guests. Assoc. Prof. Dr Huynh Quyet Thang, Vice President of HUST, was the chairman of this conference.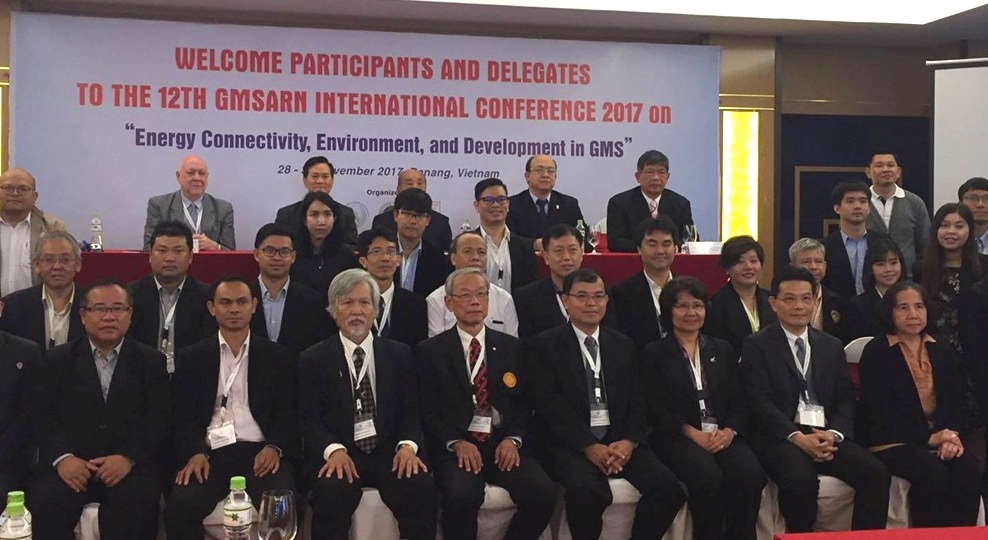 High ranking leaders of GMSARN member institutions attended
the GMSARN 2017 Conference
After nearly 3 working days, GMSARN conference 2017 has successfully ended with the participants from more than 100 scientists coming from education and researched institutions inside and outside the Network.
The year 2017 marks an important development point of GMSARN when GMSARN International Journal is indexed by SCOPUS on 5 Nov 2017. This is also the time that HUST takes the chairmanship position of the Network (2017-2017).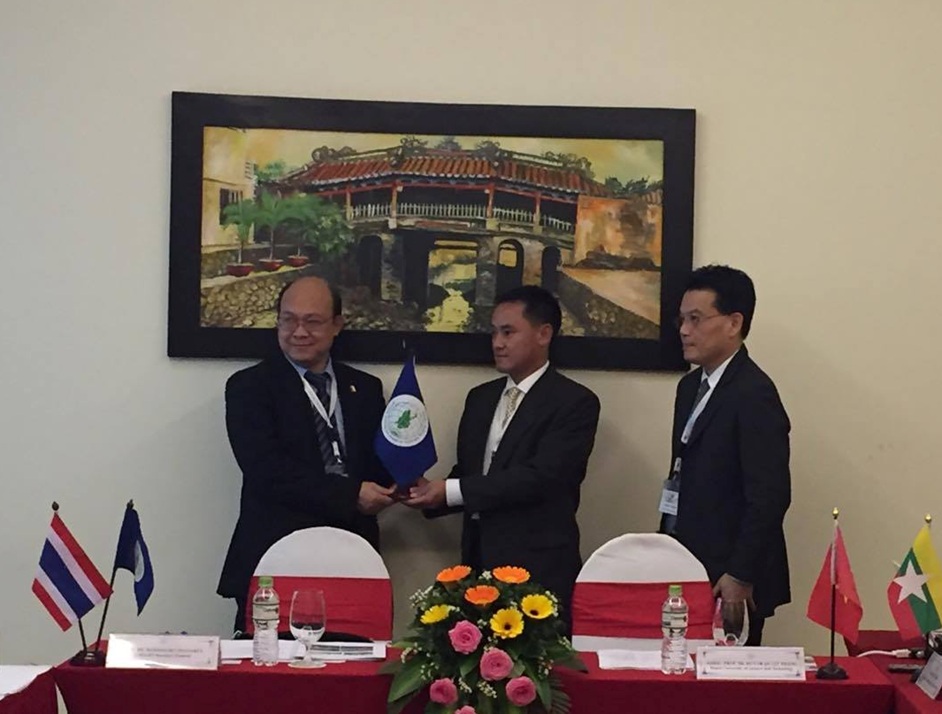 Vice President Huynh Quyet Thang received
the GMSARN chairmanship position for the academic year 2017-2018
On 30 November 2017, the Annual GMSARN 21th board meeting has been organized with the participation of leaders from 15 GMSARN members. GMSARN leaders have reviewed the GMSARN activities' results of last year and discussed the planning activities for the up coming year.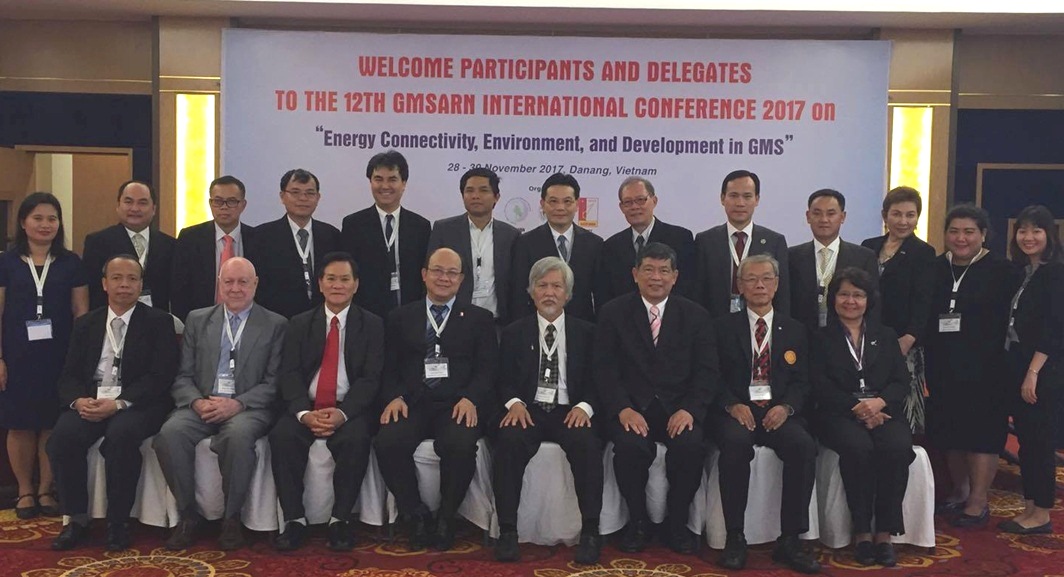 GMSARN Board Management
All high ranking leaders committed to strengthen the bilateral and multilateral cooperation within the framework of GMSARN, and promote the information of GMSARN International Journal to encourage staff and students to submit papers. As planned, the next GMSARN International Conference and GMSARN board meeting will be organized in China under the co-host of Quang Xi University.
More information of GMSARN could be seen at http://www.gmsarn.com.
ICD - HUST