https://hust.edu.vn/en/news/campus-life/summary-of-student-exchange-programme-tf-scale-2017-2018-320774.html
In the domain of program "The 2017 Temasek Foundation Specialists' Community Action and Leadership Exchange" (TF SCALE) sponsored by Temasek Foundation, students from Temasek Polytechnic (Singapore) fulfilled their 2-week exchange journey in HUST at the end of March 2018.
The programme included 2 stages: the first stage from September 18 to October 8, 2017 in Singapore and the second stage from March 18 to March 31, 2018 in Vietnam, with its theme "Sustainable Community Development". Experiencing 3 weeks in Singapore, 25 HUST students and 25 Temasek Polytechnic students had a chance to make friends as well as share knowledge and cultural features of the two nations. Besides, they collaborated to work out ideas and solutions to available issues of the National Kidney Foundation of Singapore, at the same time, presented product models of their projects.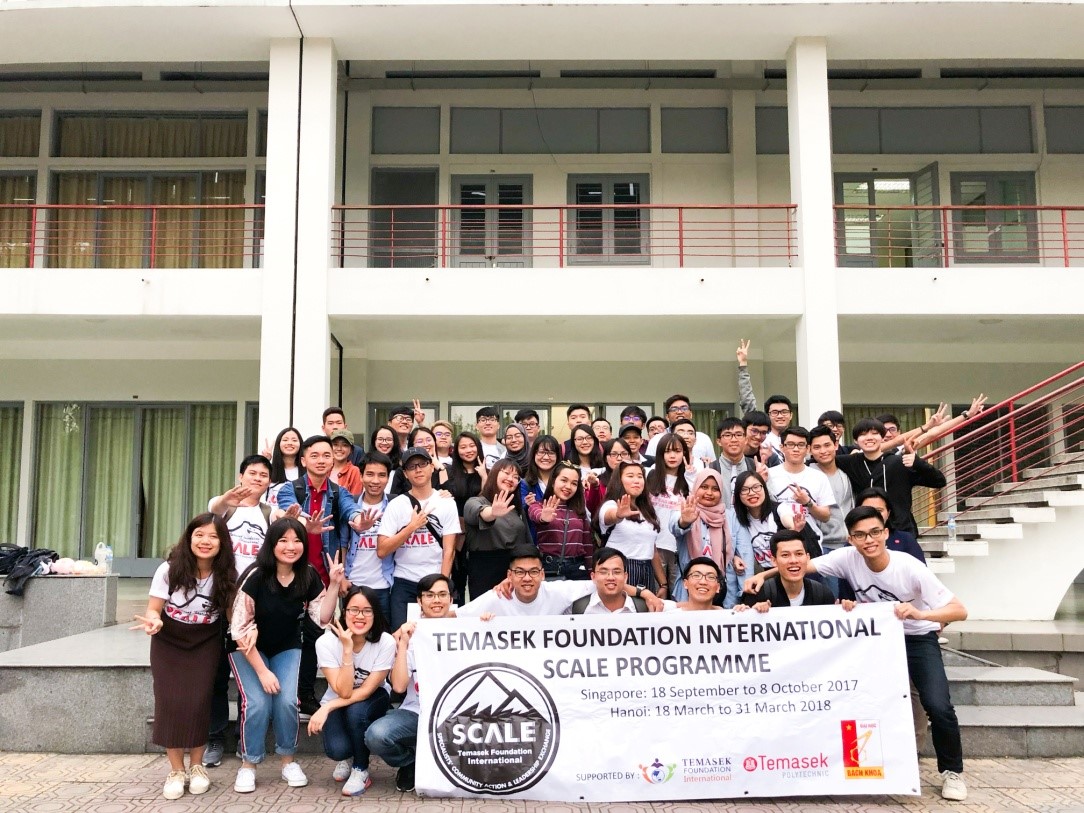 In March 2018 return trip, the Temasek Polytechnic students visited and further conducted community development projects at HUST, marking the start of TF SCALE 2017's second stage. They were introduced to Vietnam's socio-economic and cultural characteristics, then team-worked with HUST students to compare Vietnam-Singapore cultures based on Hofstede dimensions. The group also took part in a campus tour in the morning of 19 March 2018.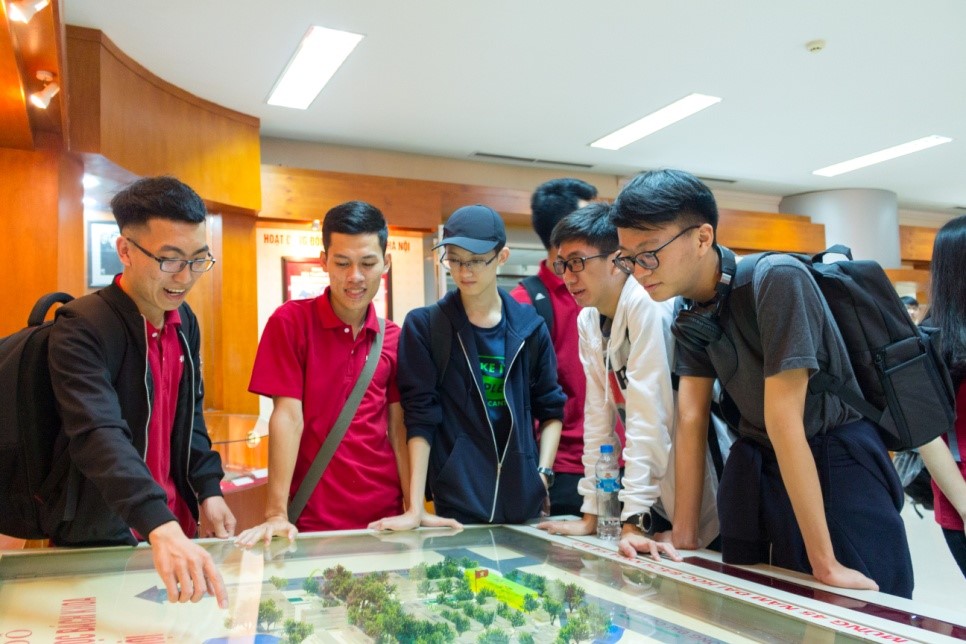 The students paid a visit to Traditional Room inside Ta Quang Buu Library
During the trip, the students participated in a course "Let's learn Vietnamese", vivid extra-curricular activities and Vietnam's traditional outdoor games. The focus of the trip was voluntary deeds fulfilled by the students in Bat Trang pottery village and the National Institute of Hematology and Blood Transfusion (NIHBT). Here, they discussed about sustainable development issues of Bat Trang, and proposed some ideas to NIHBT in order to support hospital-patient interaction by means of user-friendly mobile applications.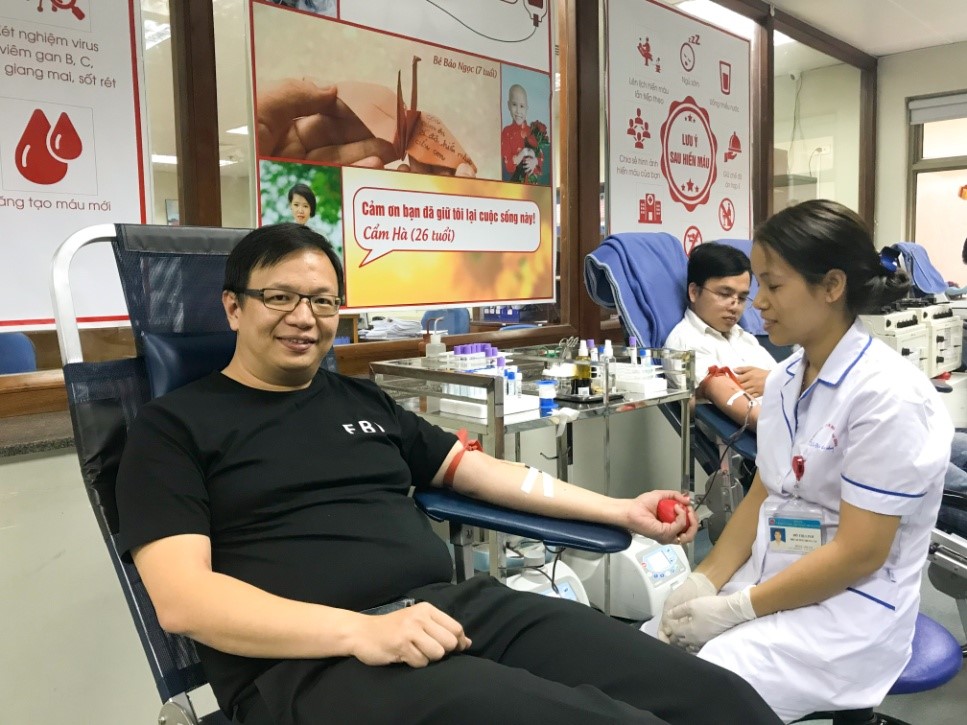 Teachers and students donated blood in NIHBT
With the aim of fostering Vietnam's cultural and historical know-hows, Singapore students paid a visit to beauty spots and tourist attractions in Hanoi and enjoyed Vietnam's cuisines such as Ho Chi Minh Mausoleum, One-pillar Pagoda, Museum of Ethnology, and Temple of Literature. Also, the students had a chance to go sightseeing at Ha Long Bay – one of the world' seven natural heritage sites.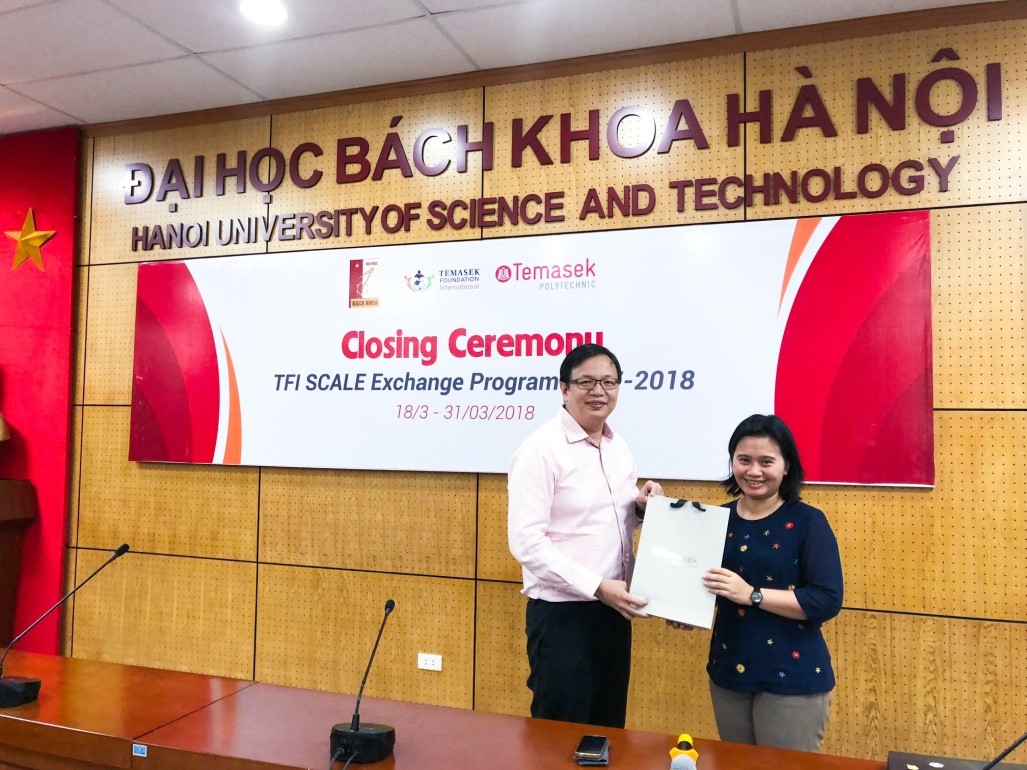 Representatives from two universities made closing remarks and presented gifts
On March 28th, groups made presentations of their projects at C2 Conference Hall, HUST. On behalf of all students, representatives of the two universities shared their thoughts on TF SCALE 2017 and granted certificates for the attendants at the end of the programme.