https://hust.edu.vn/en/news/campus-life/the-renewal-of-mou-with-samsung-viet-nam-brings-new-opportunities-for-students-309659.html
On January 31st, 2018, Hanoi University of Science and Technology (HUST) and Samsung Viet Nam signed a three-year MOU (from 2018 – 2020) which aims at supporting the students in the fields of ICT, electronics and telecomunication engineering in the R&D of mobile hardware and software. This highlights a siginificant progress in the cooperation between the two partners.
The nine-clause agreement focuses on trainning the "seed" engineers in developing mobile platform by following the success of "Samsung Talented Programme - STP", which has been implemented for three years (since 2015). HUST and Samsung Viet Nam will form a Steering Board, whose responsibilies are defining the scope of works, planning and implementing the STP training.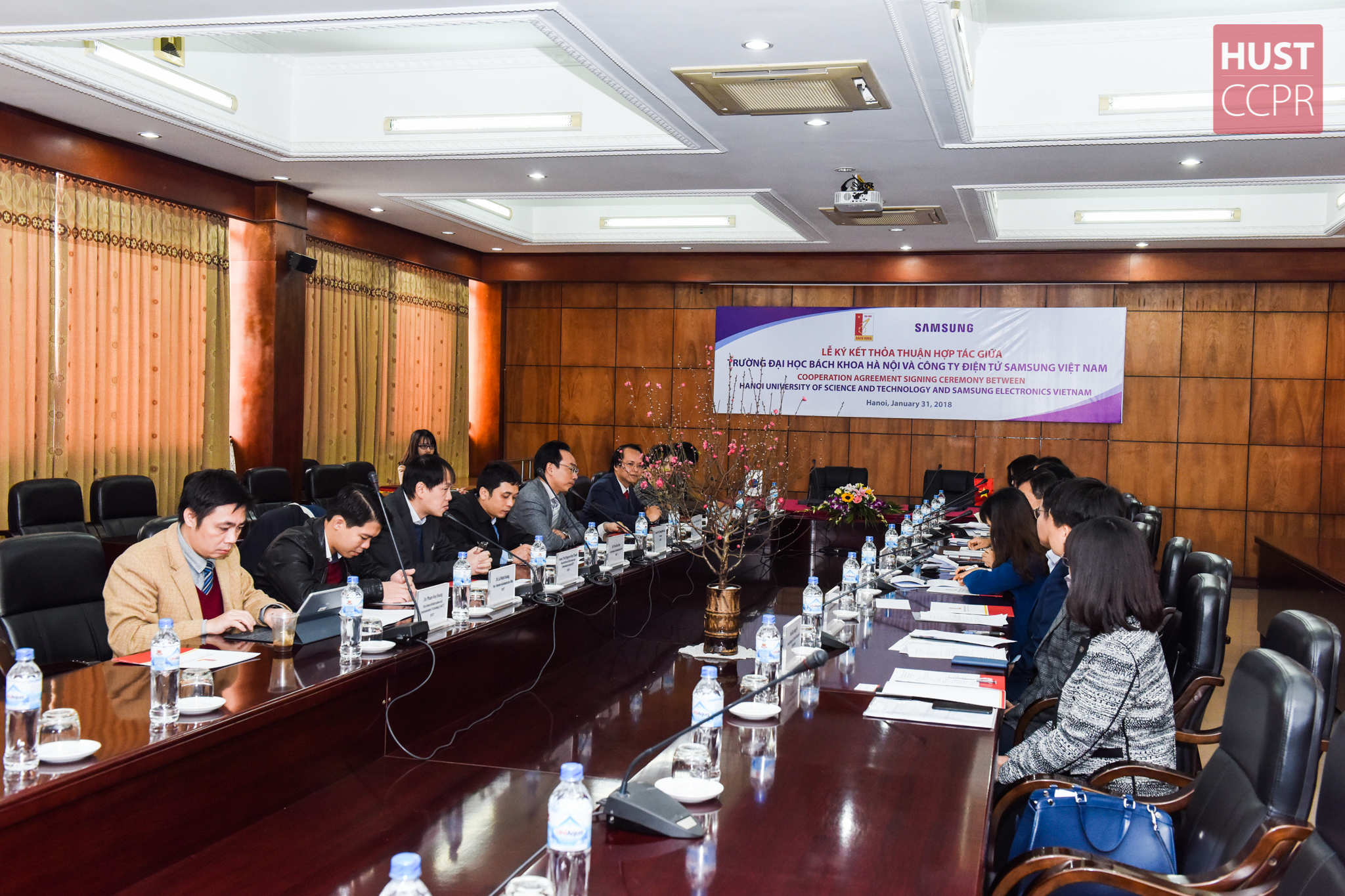 In addition, students will have chance to get the scholarships and even be recruited to work at Samsung Viet Nam 's R&D center after they graduated from HUST and participated in STP. Besides, Samsung Viet Nam will provide research funds, invest in facilities and grant scholarship for STP outstanding students. Especially, in 2018 – 2019, Samsung will invest in research laboratory equipped with 82 computers at HUST.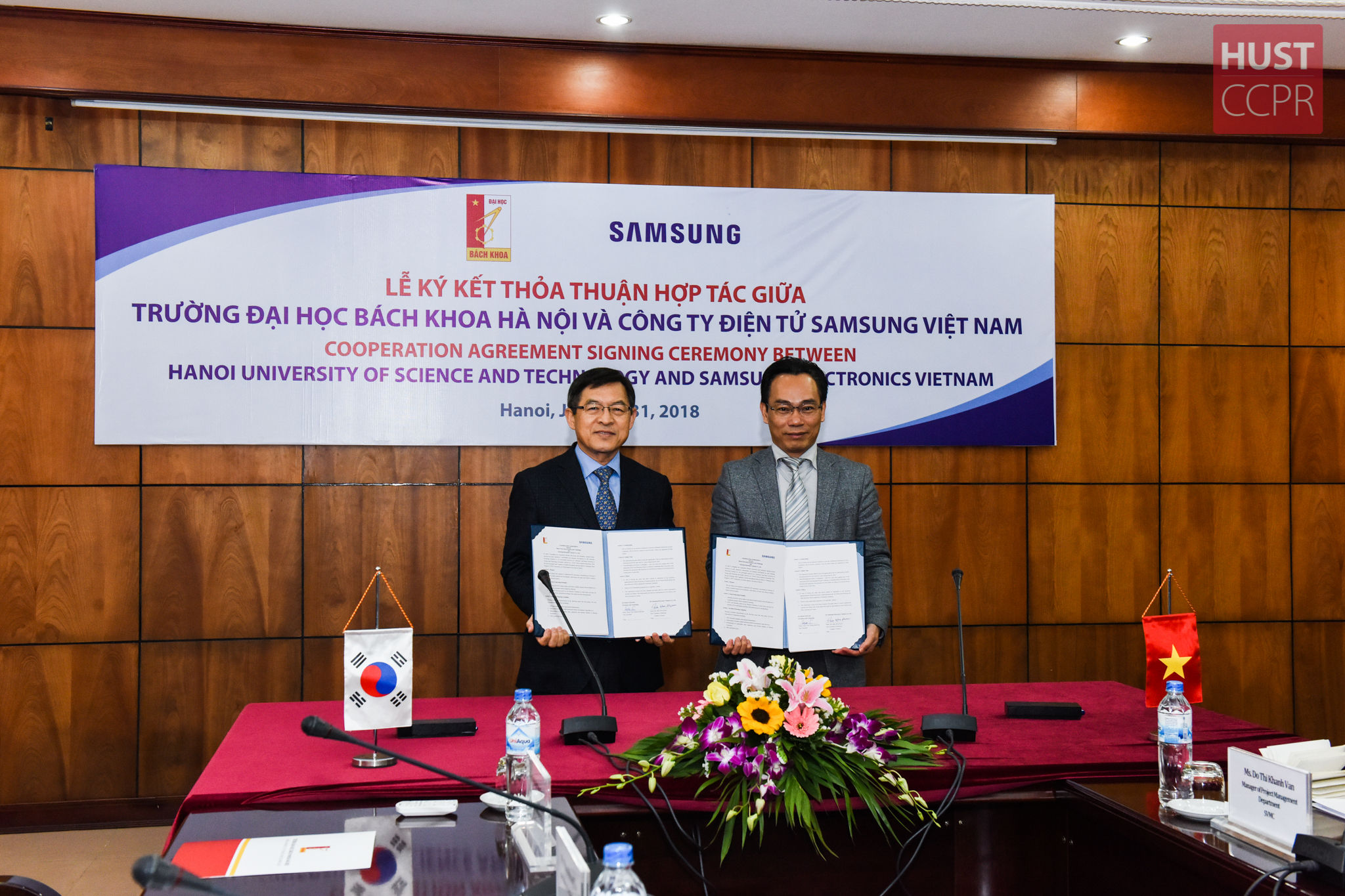 Attending and providing welcome speech, President Hoang Minh Son affirmed that this MOU highlights a new progress in the collaboration between HUST and Samsung Viet Nam. He expected that this collaboration will help the university improve its training quality and strenghthen the development of both party's. Additionally, Assoc. Prof. Hoang Minh Son also believed that the STP students will not only acquire advanced knowledge and appropriate skilles, they will improve the English language and other skills that can profit their future career.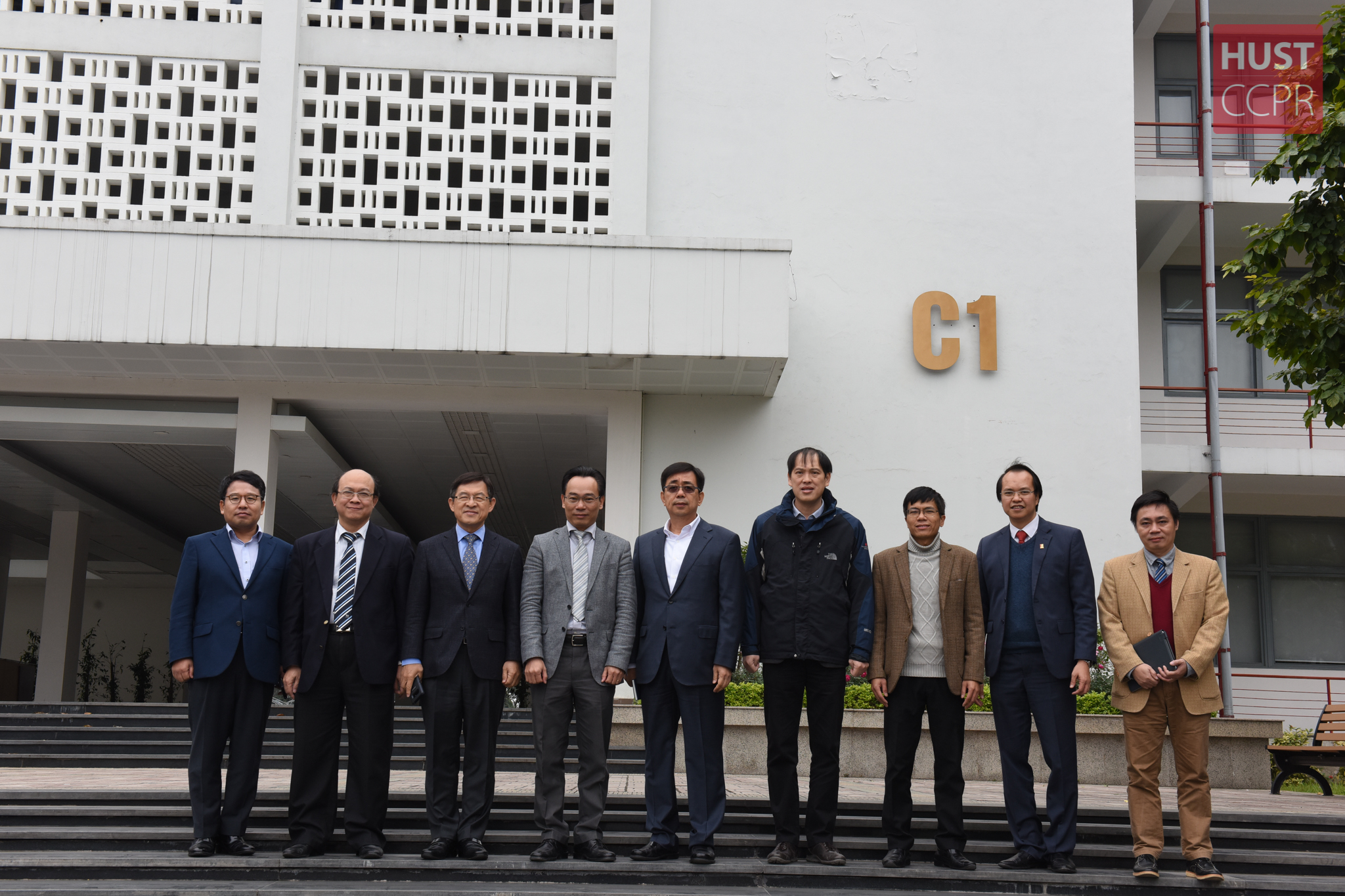 Sharing the same point of view, Mr. Shim Won Hwan, General Diriector of Samsung Viet Nam expressed that the MOU sigining ceremony was a good start for collaborating with HUST. Samsung Viet Nam realized that the success of the STP programme will root from the mutual understanding and argreement between the firm, the university and students. He believed that this will be a successful example of collaboration between university and industry in Viet Nam, which will contribute to the development of high quality human resources, the growth of two parties in particular and of Viet Nam in general.
Sang Nguyen
CCPR