https://hust.edu.vn/en/news/campus-life/higher-education-management-innovation-conference-on-autonomous-scheme-practices-and-sharing-between-europe-and-asia-at-hust-285265.html
Under the framework of TACTIC project - one of the first five Erasmus + Key action 2 projects in capacity building of higher education (initiated from October 2015), Hanoi University of Science and Technology successfully hosted the Higher Education Management Innovation Conference with the participation of more than 60 experts and representatives from European and Asian universities.

The conference aimed to give more chances for the participants to share case studies, lessons and experiences learnt among European and Asian universities on financial management, human resource management, student admission and recruitment, and information management system in the autonomous scheme.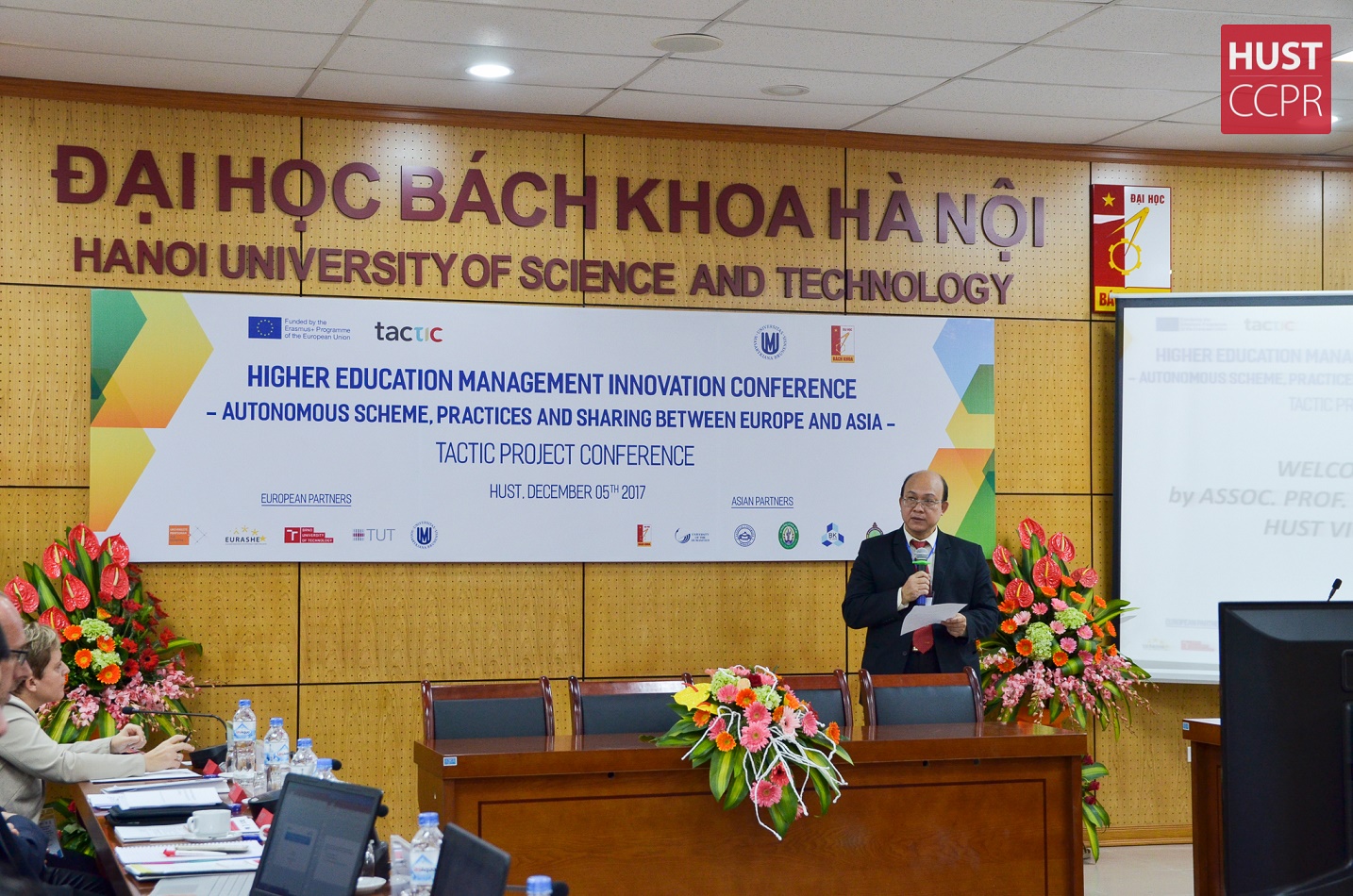 Assoc. Prof. Huynh Quyet Thang – HUST Vice President delivered his welcome remarks in the conference "HUST engaged to put all effort to implement the project output and to facilitate the collaboration and the exchange among TACTIC members and with other partners. Higher Education Management Innovation Conference will share what we have learnt from European partners and raise the lessons learnt, challenges from higher education management in European and Asian situation to the other universities.

Presenting the remarks in the conference, Assoc. Prof. Pham Quang Hung, Acting Director of International Cooperation Department, Ministry of Education and Training said "Erasmus + Key Action 2 projects for capacity building of higher education institutions support many Vietnamese HEIs and Asian partners to build capacity in joint curriculum development, to strengthen the partnership and administration process and to improve management and operation of Higher Education institutions." And "MOET did expect that there would be more outputs of projects, more sharing from this conference so that our Vietnamese and Asian universities can have more experiences to apply into their own universities in future".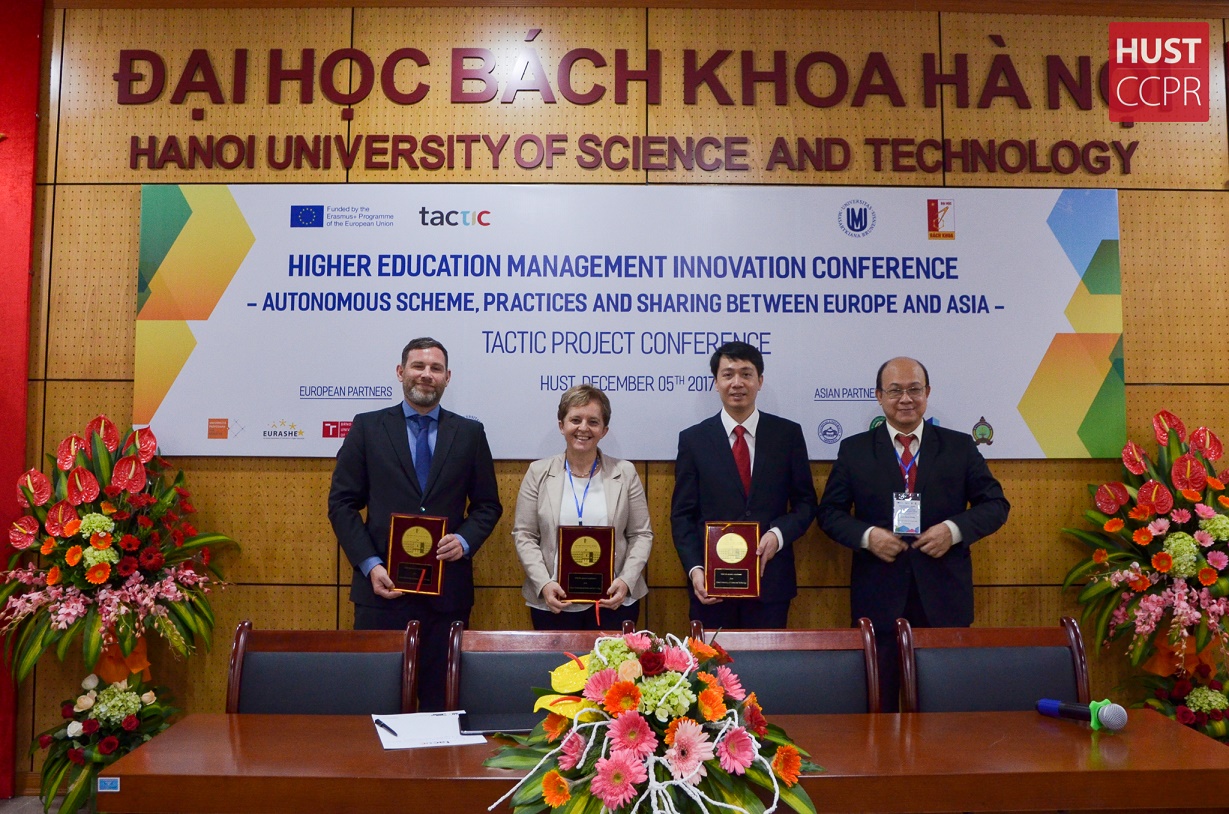 Mr. Tom Corrie, Deputy Head of Cooperation and Development, EU Delegation to Vietnam joined and delivered his welcome speech in the conference and he strongly emphasized the support of EU to higher Education institutions.

There were five keynote speakers invited from universities and international education institutions, who came to share the best practices in HEIs management innovation. After two-year implementation, this is the second time TACTIC project held a conference for sharing experiences in partner universities from Mongolia, Vietnam and Cambodia.
TACTIC project (short of Through Academic Cooperation Towards Innovative Capacity) is an Erasmus + Key action 2 project (capacity building of higher education) funded by European Union from 10/2015 to 10/2108. TACTIC is aimed at developing the capacities of Higher Education Institutions (HEIs) in Mongolia, Vietnam and Cambodia to modernize the universities' management, and improve the services and procedures in line with the advanced EU standards.

Joining as a member of the project, there are two universities in each country: HUST and HCMUT in Vietnam, National University of Mongolia, The Universities of Humanities (Mongolia), University of Meanchey and Battambang (Cambodia).

The coordinator of TACTIC project is Masaryk University (Czech Republic). Other partner universities are Talinn University of Technology (Estonia), Brno University of Technology (Czech Republic), University de Perpignan via Domitia (France) and EURASHE (Belgium).
ICD