https://hust.edu.vn/en/news/campus-life/hust-gets-accreditation-from-high-council-for-the-evaluation-of-research-and-higher-education-219749.html
On June 12th, 2017, Hanoi University of Science and Technology (HUST), has been accredited by the High Council for the Evaluation of Research and Higher Education (HCERES), valid for five years from 2017, together with three other Vietnamese universities: National University of Civil Engineering (NUCE), The University of Danang – University of Science and Technology (DUT) and Ho Chi Minh City University of Technology (HCMUT). This is the first time in Vietnamese higher education system, the HEI evaluation was implemented by an International Accreditation Organization.
As the leading engineering university, HUST has much interest in the education and training quality accreditation. In the past time, HUST has actively implemented the quality management system in accordance with ISO9001: 2008 standards and accredited some training programs with international standards (01 program accredited by ASEAN University Network-Quality Assurance (AUN-QA) and 3 programs accredited by European standards) in order to evaluate all aspects of the University's activities; and has improved the quality of education simultaneously.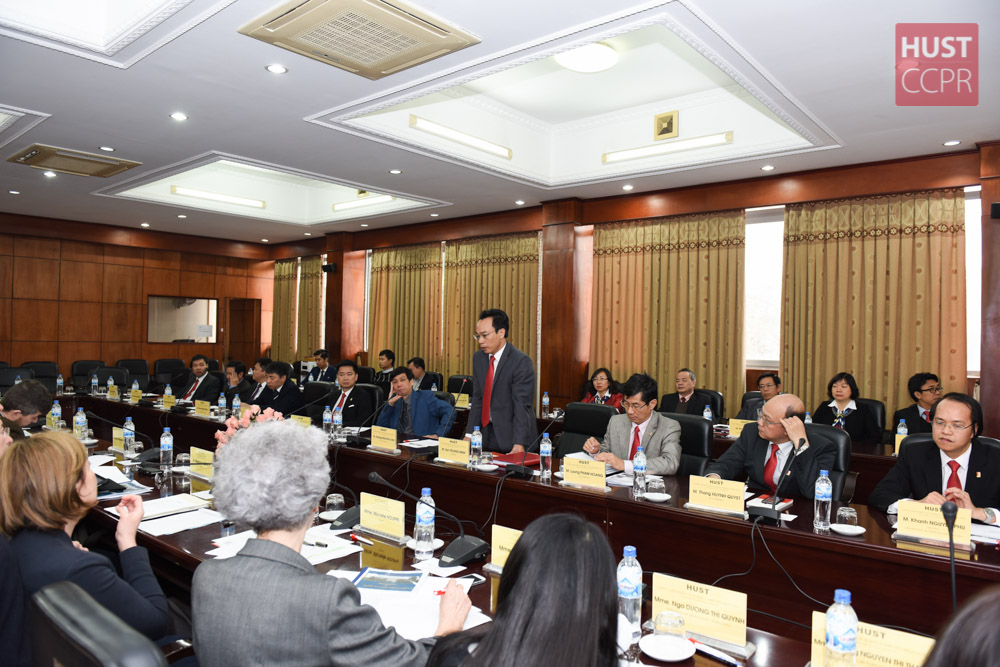 During the visit to France in February 2016, led by the Deputy Minister of Ministry of Education and Training of Vietnam, HUST leaders have officially selected HCERES for accreditation under the guidance of MOET. On April 4 2016, MOET officially sent a letter to HCERES requesting evaluation and accreditation process for above universities including Hanoi University of Science and Technology.
After a preliminary survey on October 19, 2016 by HCERES delegation, HUST prepared a self-assessment report based on a set of 06 fields, 17 standards and 29 criteria for evaluating international higher education and research institutions and has submitted this report to HCERES on January 20, 2017.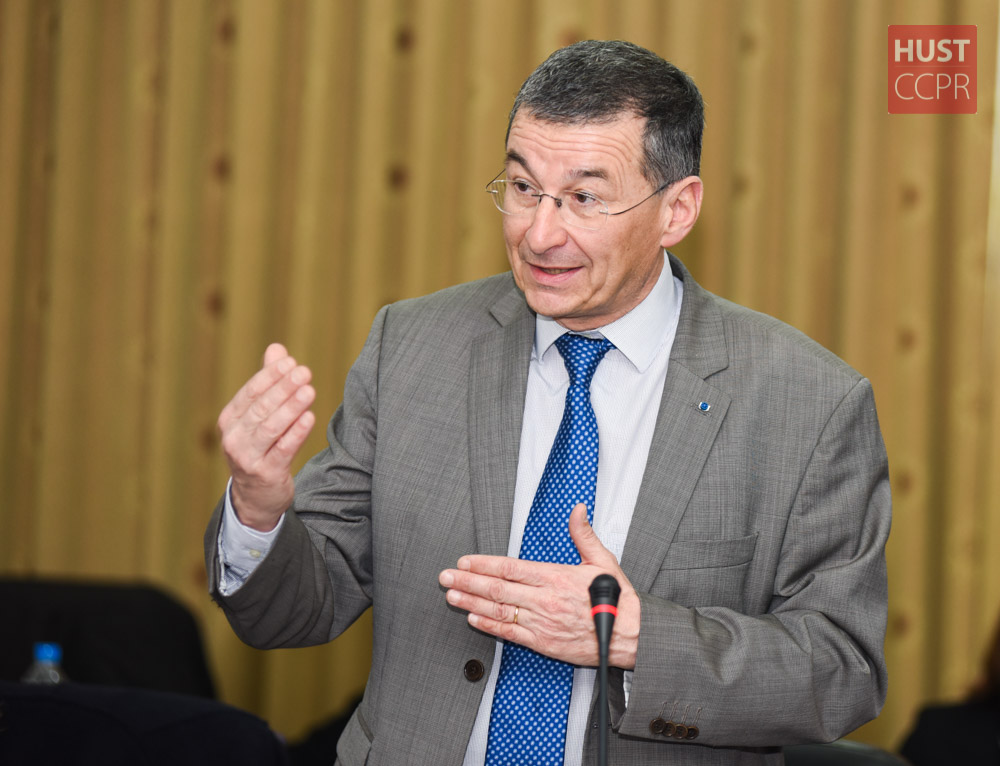 By March 1 2017, HCERES delegation came to Vietnam to evaluate and accredit the quality of its training programs. The delegation appreciated the serious working attitude of HUST which proved a significant information quality as well as the experience in designing the HUST profile. After 2 months, HCRES sent the draft assessment report to the University for feedback. HCERES provided three levels of evaluation: failure, conditional completion (required to overcome some points) and unconditional (5 year validity). Accordingly, Hanoi University of Science and Technology has reached the international standard from HCERES for 5 years. And official results from the Council will be sent to HUST in the coming time.
HCERES was established under the Act No. 2013-660 on July 22, 2013 on the basis of the French Agency for Assessment of Higher Education and Research (AERES) and inherited its activities. HCERES is an independent quality assessment and accreditation body responsible for assessing higher education institutions, research institutions and training programs. HCERES is an official member of the European Association for Quality Assurance in Higher Education (ENQA) and the Standards and Guidelines for Quality Assurance in European higher Education Area (ESG) in the European Higher Education Area and Bologna Process (EHEA). In addition to the French training and research institutions, HCERES also participates in evaluating the training and research institutions of the EHEA countries. On average, HCERES annually evaluates and inspects 50 training and research institutions; 630 research units; 600 university training programs; 300 master's degree programs and 70 doctoral training programs.
HCERES has also conducted international reviews and accreditation for foreign universities, French educational institutions abroad, and international research institutions. The HCERES standards for evaluating international higher education institutions and research include six areas: strategy and governance (mission, development strategy, strategy implementation, communication ); Training and scientific research (training policies, research, training to meet the needs of learners); Vocational training and orientation (learning environment and education management); International relations; Management and operation (financial systems, assets, human resources, information systems); Quality and ethics (quality assurance policy, ethics in education and research).