https://hust.edu.vn/en/news/campus-life/mou-signing-ceremony-between-electric-fuji-vietnam-and-hust-investing-in-the-young-generation-for-sustainability-283904.html
On the 5th December, 2017, the MoU between Electric Fuji Vietnam and Hanoi University of Science and Technology in the field of technical education and training was signed. The MoU includes nine main clauses which will be effected in the next five years. According to the TORs, Fuji Electric Vietnam will sponsor and deliver equipment, software, accessories and training to HUST to enhance the training of Factory Automation System for School of Electrical Engineering of HUST.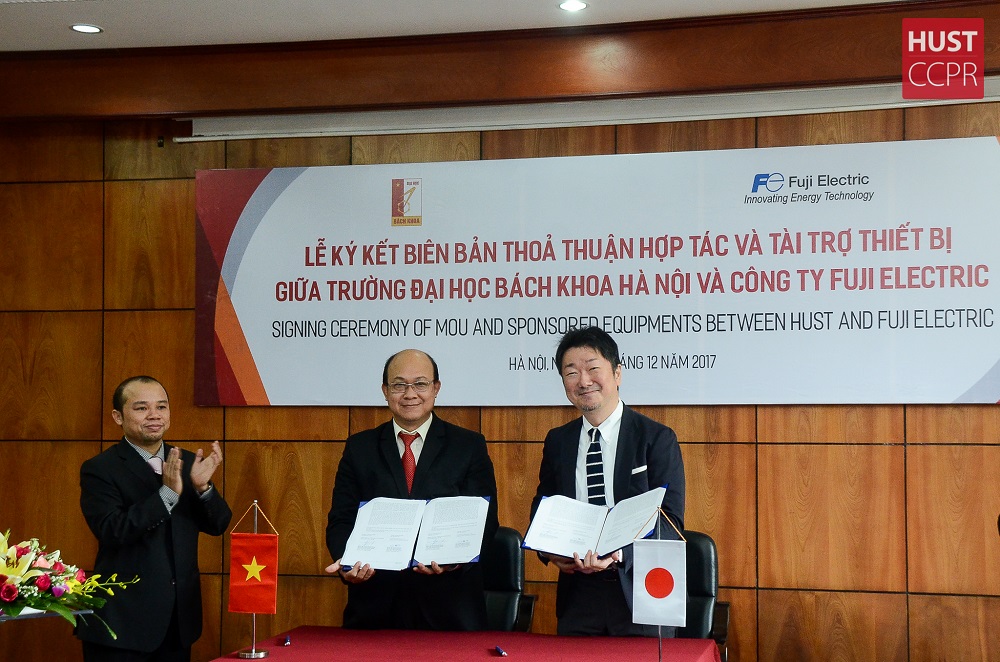 Mr. Keith Ogawa and Assoc. Prof. Huynh Quyet Thang signed the MOU
Giving remark in the ceremony, Mr. Satoru Fukami – Manager of the CSR Promoting Department, President' Office of Fuji Electric Co., Ltd. - extremely affirmed: "Besides the main business activities, Fuji Electric always aims at social and community activities, especially in supporting the next generations. To Fuji Electric, investing in the young generation will assure the sustainability". In addition, Mr. Keith Ogawa - Director of Fuji Electric Vietnam expressed his pleasure for the significant collaboration between Fuji Electric and HUST through previous years. The collaboration aims at providing HUST students with better chances for learning and working with the state-of-the-art equipment, which is currently applied in the firm.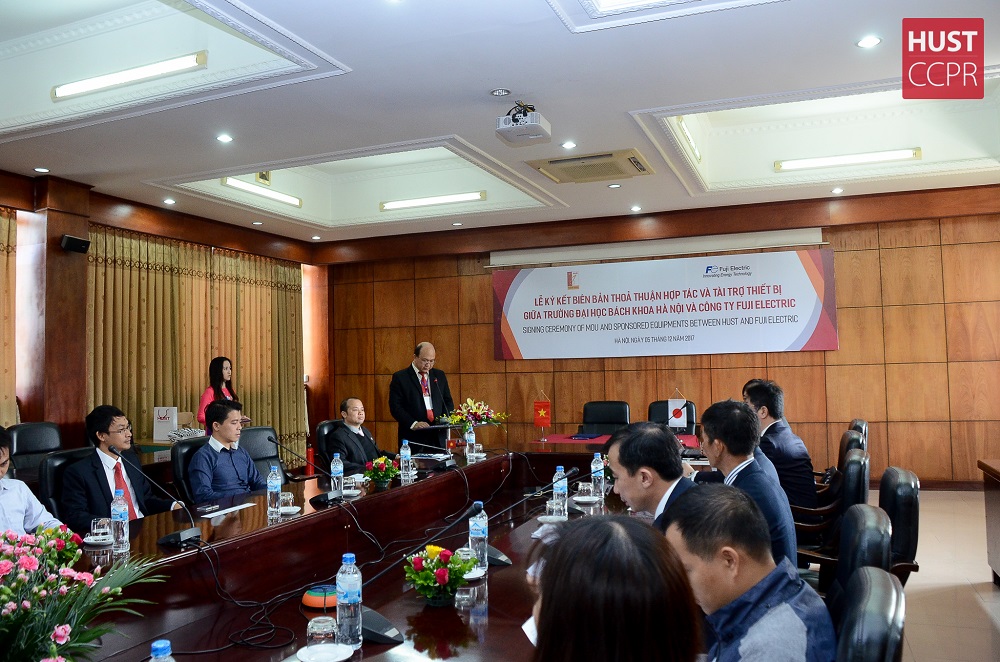 Assoc. Prof. Huynh Quyet Thang
In response, Assoc. Prof. Huynh Quyet Thang - Vice President of HUST - also shared the university acknowledgement: "Hanoi University of Science and Technology is always looking for effective and sustainable cooperation with businesses. And the collaboration with Fuji Electric Vietnam is a vital evidence, which will provide us with better facilities for training and doing research of our lecturers and students".
CCPR