https://hust.edu.vn/en/news/campus-life/pv-gas-invested-two-labs-for-hust-s-students-621742.html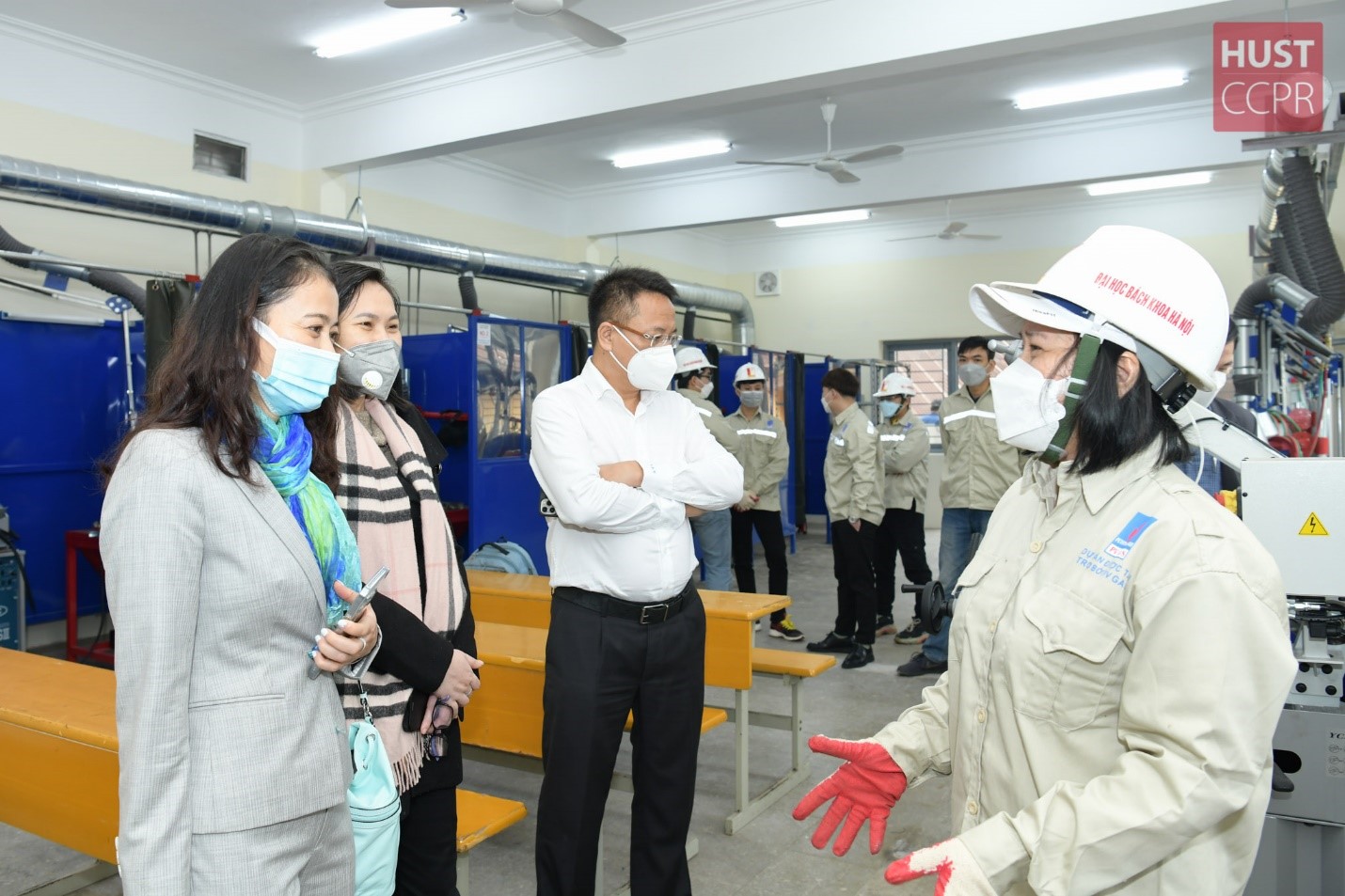 On February 18, Hanoi University of Science and Technology (HUST) held a ceremony to accept two sponsorship packages of Petrovietnam Gas Joint Stock Corporation (PV GAS) with a total value of 5.2 billion VND. This is a meaningful activity to improve the quality of teaching and learning for HUST students.
Speaking at the ceremony, Assoc. Huynh Dang Chinh, Vice President of HUST emphasized: "HUST recognizes the big contributions of PV GAS in training and research activities. Many generations of HUST students had chances to practice, foster their skills and became PV GAS employees"
Ms. Vo Thi Thanh Ngoc, a member of the Board of Directors of PV GAS, a K37 alumnus emotionally shared: "4/6 members of the Board of Directors are the alumni of HUST; in which Mr. Duong Manh Son is the Chairman of the Board of Directors, also a member of HUST Council and Mr. Hoang Van Quang is the General Director of PV GAS. We are always proud to be a HUST student".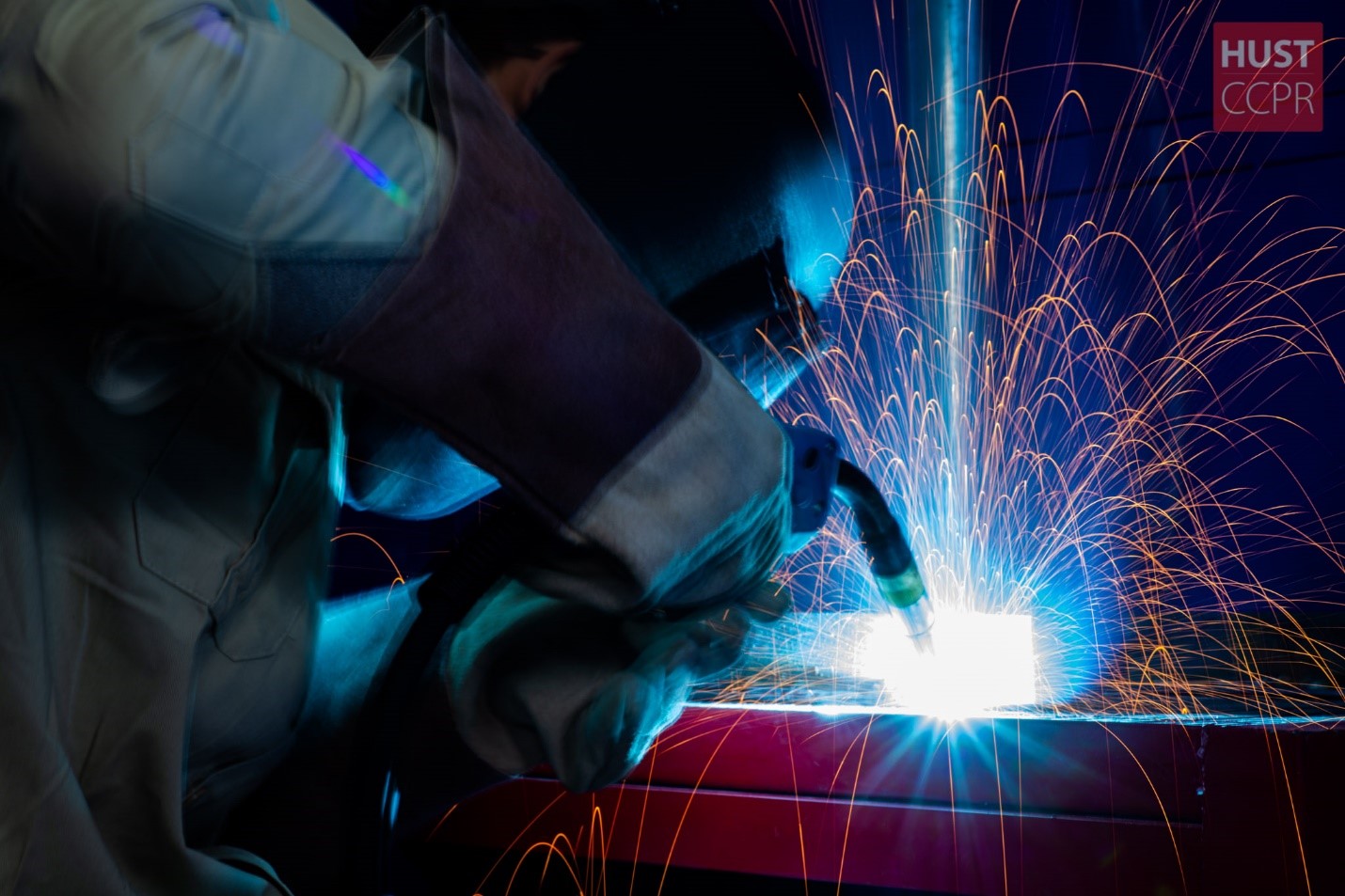 Welding students are practicing on machines sponsored by PV GAS
PV GAS sponsored all equipment for a welding laboratory of the School of Mechanical Engineering (SME). SME students were excited about the modern equipment sponsored by PV GAS. This grant expands the practical skillsets for students, enables them to perform welding methods which previously only learned in theory.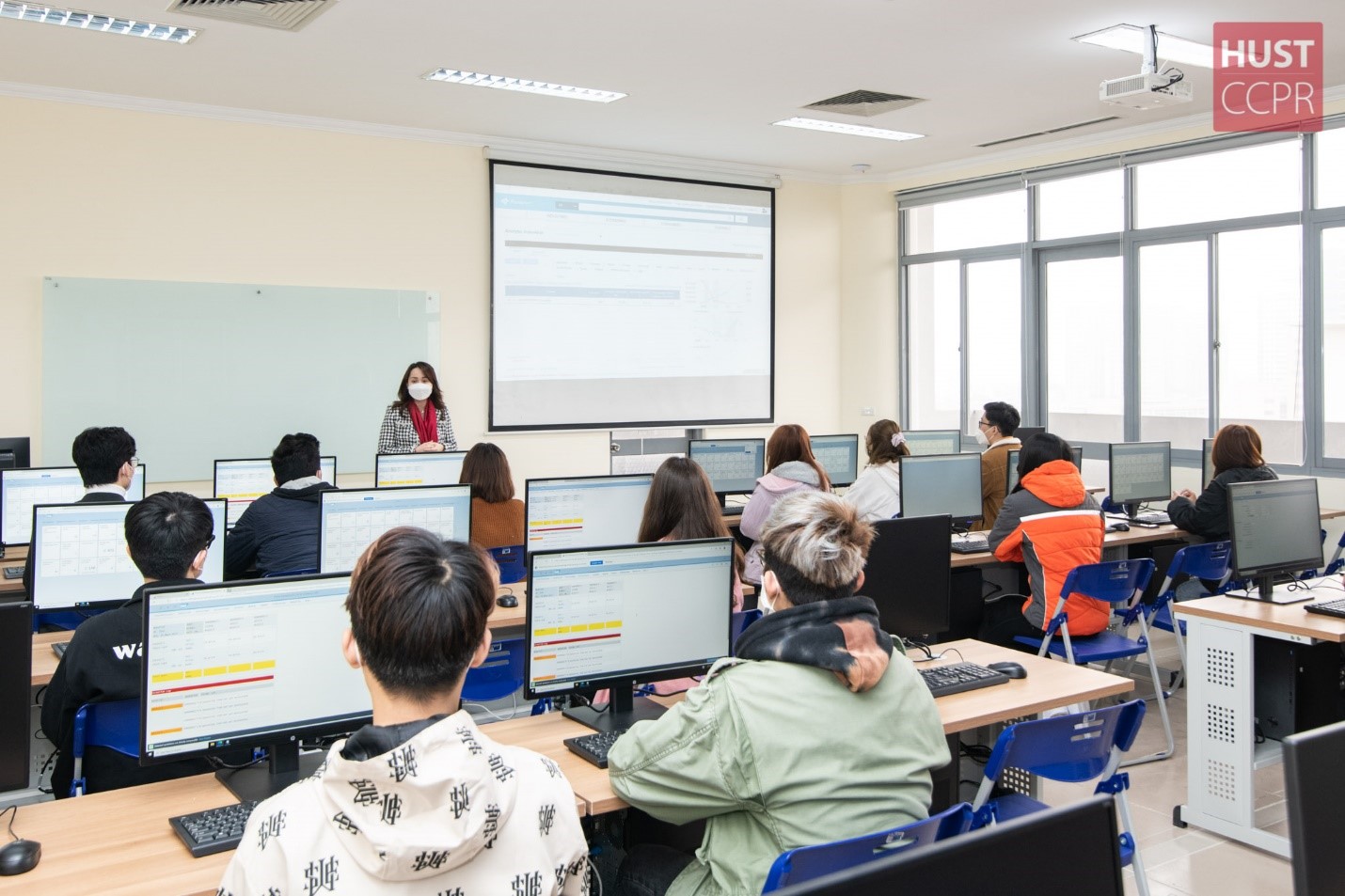 Business simulation lab of School of Economics and Management sponsored by PV GAS
Besides, PV GAS also sponsored the business simulation lab of School of Economics and Management (SEM). This lab will create a big chance for students to run projects related to business simulation, software, data analysis, logistics supply chain simulation, ... Back to face-to face learning after a long period of online learning, the lab is expected to raise the students' satisfaction on their learning process.
PV GAS has always been a close partner of HUST for many years, with lots of meaningful activities for students. Leaders from both sides believe that PV GAS and HUST will continue to develop a strong and effective cooperation relationship in the coming time.
EAO - HUST