https://hust.edu.vn/en/news/campus-life/qs-asia-2018-2019-30-step-up-for-hanoi-university-of-science-and-technology-363385.html
Quacquarelli Symonds (QS) (UK) had announced the 2018-2019 QS ASIA Chart for 505 top universities in Asia. Accordingly, Hanoi University of Science and Technology (HUST) stood at position of 261-270, 30-step higher than 2018, and leading not only the universities under Ministry of Education and Training, but also among other ones under financial-autonomy pilot program in Vietnam.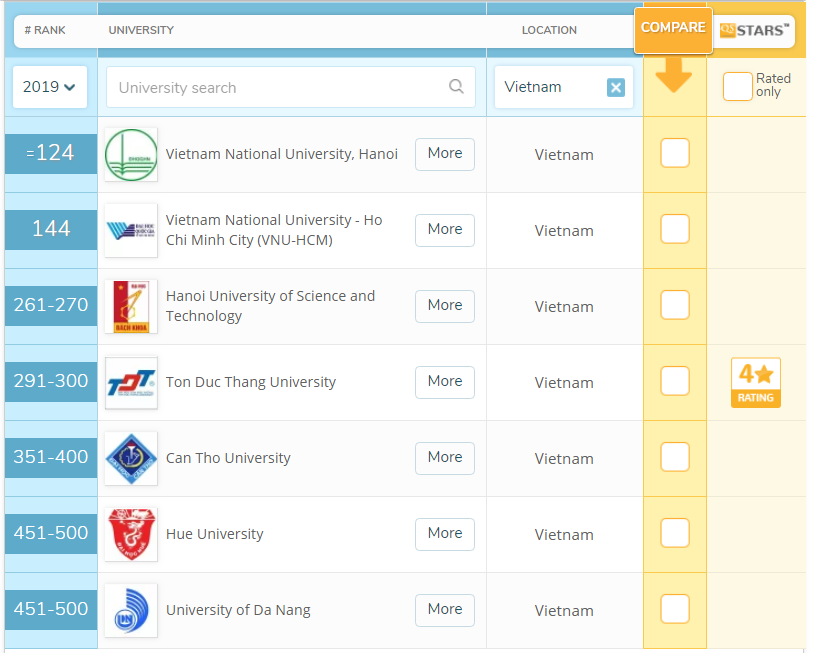 Positions of Vietnam's universities
Regarding QS's figure, with total 505 higher education facilities participated this ranking, with the new ranking, HUST belongs to the Top 52% of this year's chart. Vietnam National University – Hanoi is the Vietnam No.1, next is Vietnam National University – Ho Chi Minh City, HUST is No.3, and following by Ton Duc Thanh University, Can Tho University, Hue University and Da Nang University.
Compared to 2018, QS ASIA 2019 added "International Research Network", which makes the total criteria to 11. This index used database provided by Scopus to quantify the international publicity in research for each participant and took 10% of total point. Besides, there were two other indexes got percentage-deduction, "Faculty Student" deduced from 15% to 10%, while "Citations per Paper" from 10% to 5%. Others remained the same.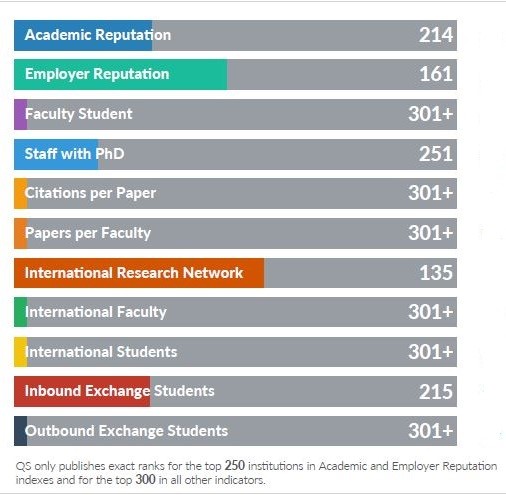 QS Ranking by category of 2019 for HUST
With presenting the index of "International Research Network" for the first time, HUST is marked at the Regional Rank of 135, fairly high position. With "Employer Reputation", HUST rose up to the mark of 161. With "Inbound Exchange Student", the University moved up to 215. Even it was a decrease compared to 2018, but "Staff with PhD" at 65.9 is closer to regional average of 69.9. Hence, the rank of 261-270 in QS ASIA 2018-2019 for HUST is nearly 100 steps higher than 2013.
For the vision of "Becoming the top university in the region in researching, with the core value of science and technology, contributing to the intellectual economy and maintaining peace and security for the nation, pioneering among the higher education system of Vietnam", HUST has always been moving forward in reforming its training methods regarding Vietnam's and international standards.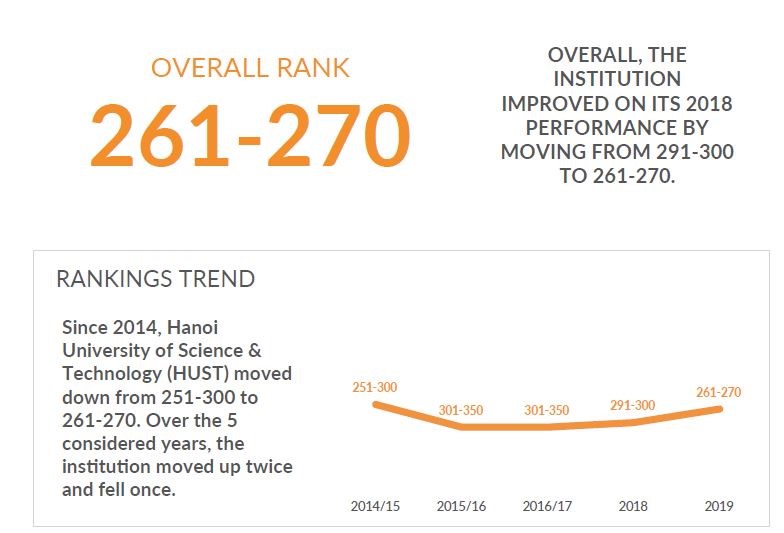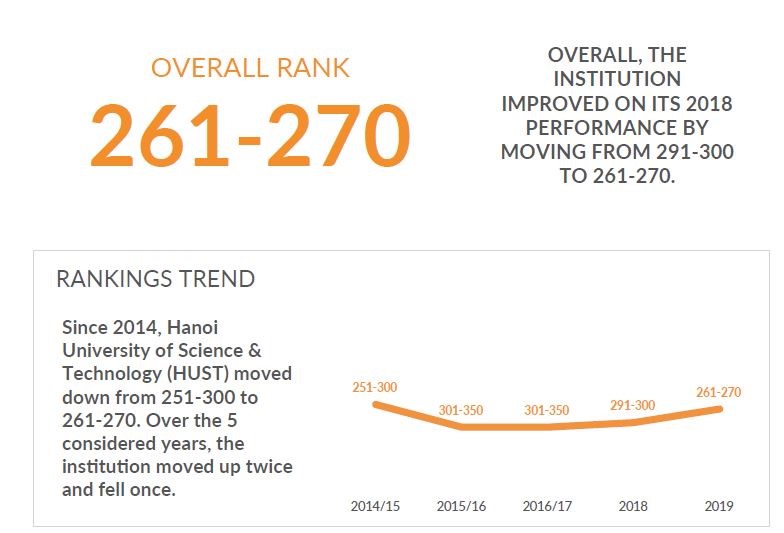 HUST Ranking over the years
For the development strategy of 2017-2025, HUST identifies: "Higher education quality is the most priority and throughout all of HUST activities." The University considers its continuous improvement to be the key value and the core mission for all programs to enhance its training and research. HUST combined the acts of education quality assurance, verification and ranking to encourage and prove itself over the region and the world.
CCPR