https://hust.edu.vn/en/news/campus-life/daad-hust-workshop-on-quality-assurance-and-accreditation-in-higher-education-advanced-practices-from-germany-and-vietnam-607745.html
Assoc. Prof. Huynh Quyet Thang, President of HUST, affirmed that HUST is striving to develop into a leading research-oriented university in Vietnam and to satisfy the regional and international standards.
On November 17-18, a virtual workshop on "Quality Assurance and Accreditation in Higher Education: Advanced Practices from Germany and Vietnam" was co-organized by Hanoi University of Science and Technology (HUST) and the DAAD, regarding as part of a series of celebratory events towards the HUST's 65th anniversary.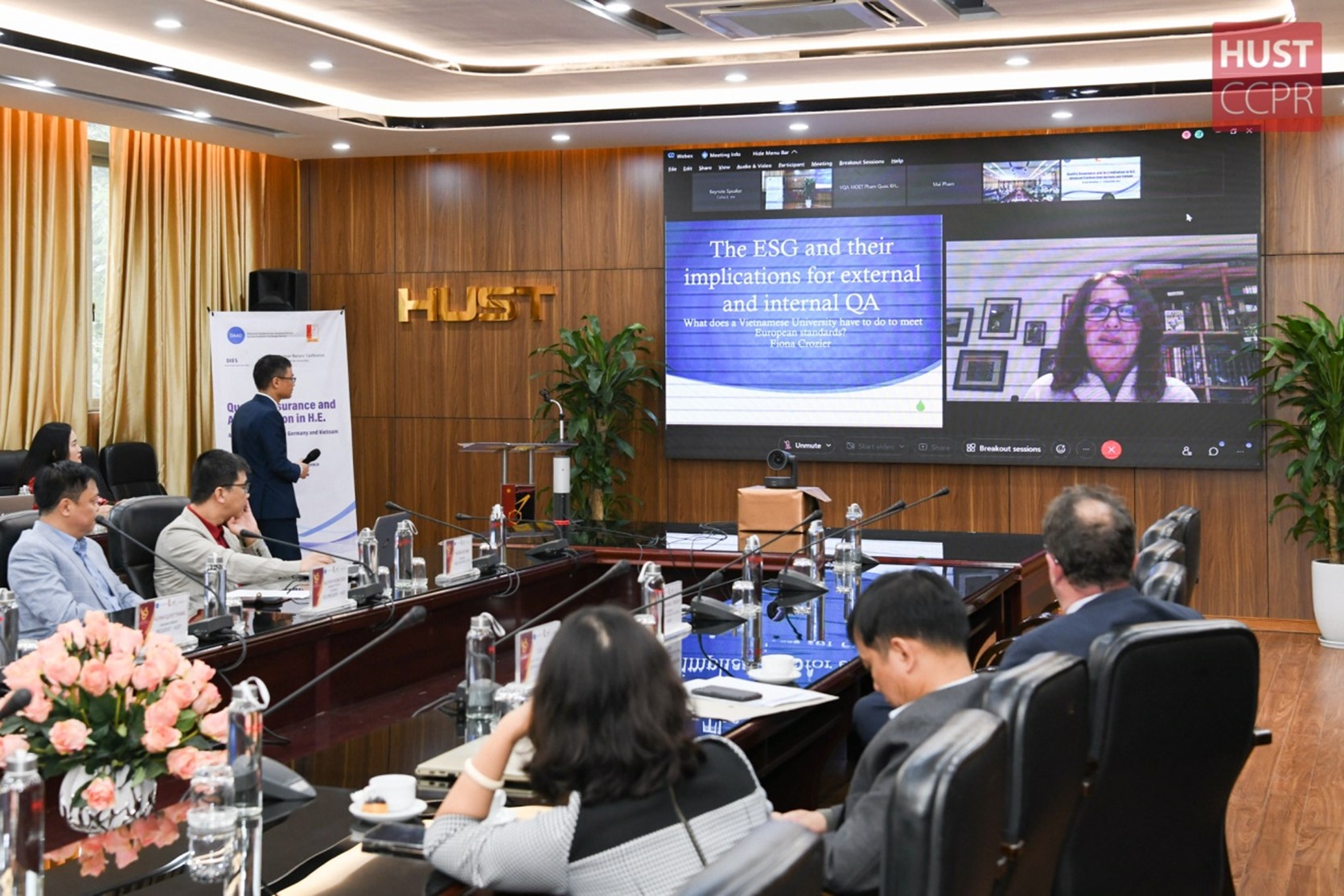 Two important topics of Quality Assurance (QA) were brought into discussion during the workshop: (1) the HEI's internal and external QA and (2) the HEI's accreditation according to European accreditation organizations' standards.
According to Assoc. Prof. Huynh Quyet Thang, in an attempt to achieve the goals of quality improvement in all university's activities with a clear roadmap, HUST identifies: "University is the groundwork - Lecturers are the subject and driving force for development - Learners are the center". HUST is focusing on promoting QA according to European higher education standards to enhance the international integration," shared by the President. "..QA in Education is the process that aims to identify, evaluate and ameliorate the operations' quality of the whole university according to the quality standards on education, scientific research, community engagement and development. For university autonomy, QA in Education is one of the key solutions to improve educational outcomes and contribute to boost the university's position and prestige…"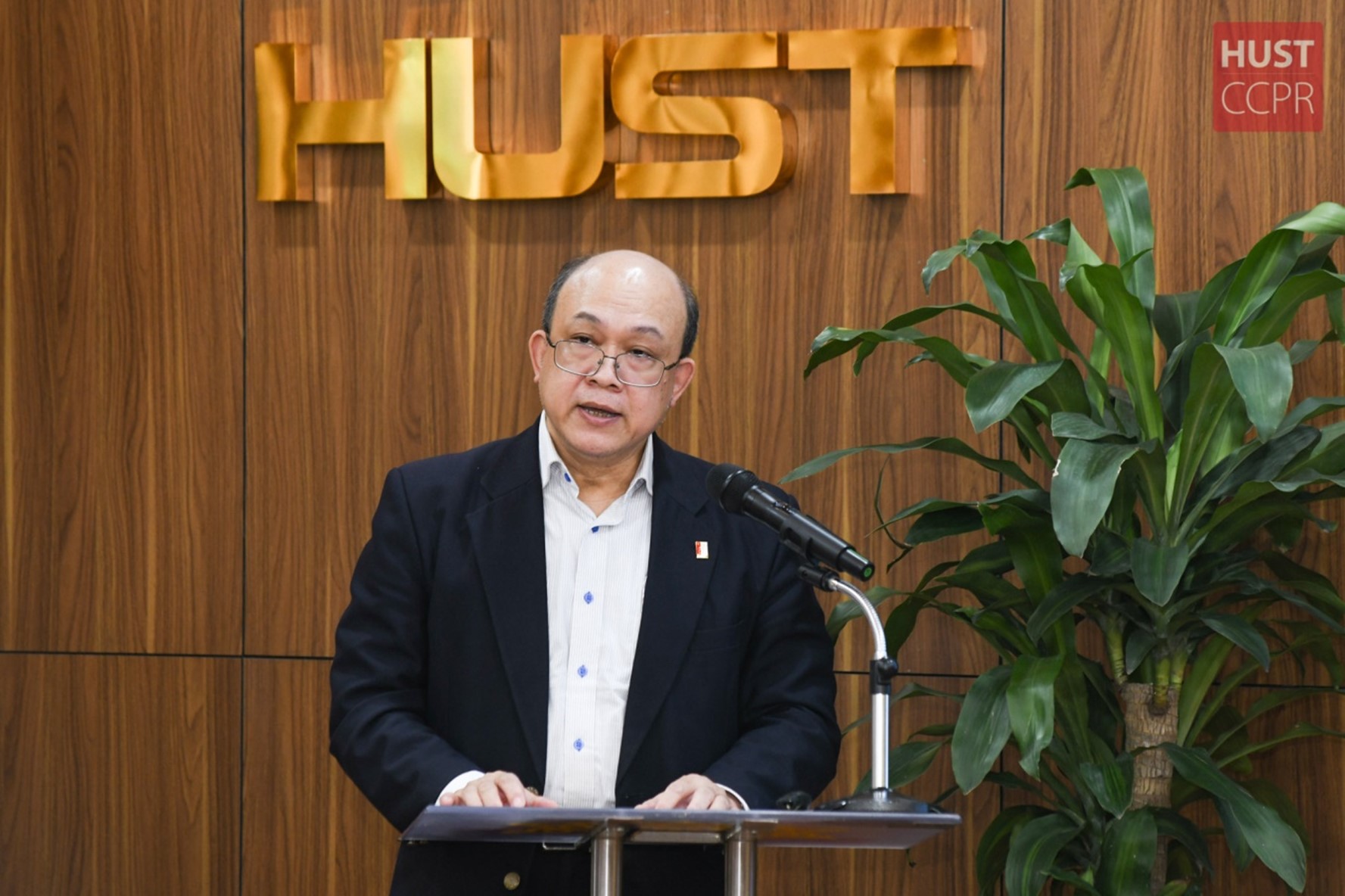 Assoc. Prof. Huynh Quyet Thang – HUST President at the workshop on Nov 17
The workshop gathered representatives from the Vietnamese Ministry of Education and Training, the German Embassy, ​​the DAAD, QA and Accreditation organizations from Vietnam and Germany, as well as the leaders, staff working in the field of QA and Accreditation at Vietnamese universities.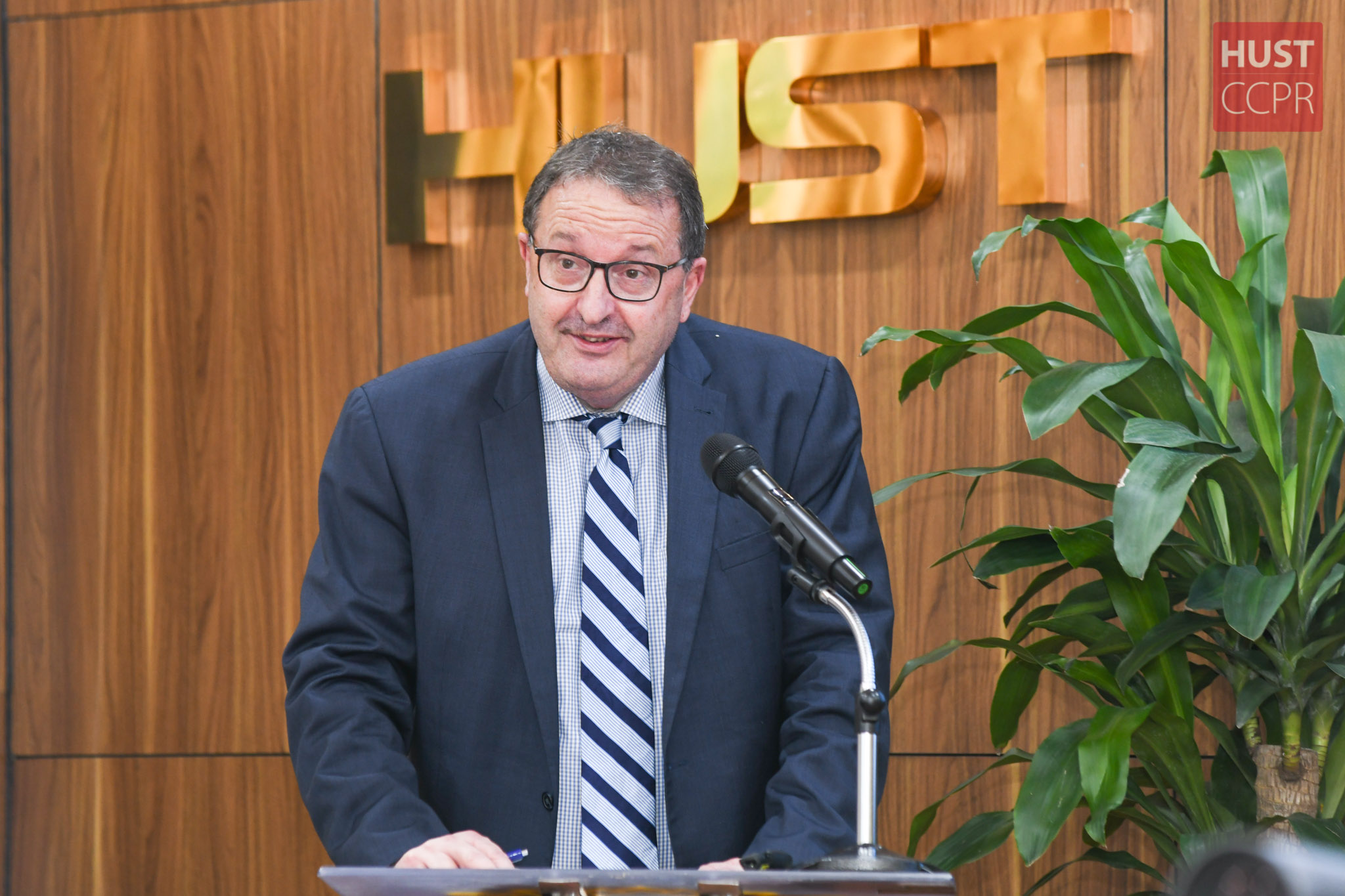 Mr. Jorg Kinnen - the Cultural Counsellor, Head of Cultural and Press Section, German Embassy speaking at the workshop
During the workshop, many presentations on the QA policies and trends of higher education in Vietnam, on the introduction and application of ESG, AQSQ and ASIIN standards in Vietnamese universities, and the actual situation of QA affairs in Vietnamese universities had been addressed. From HUST's side, practical issues of HUST on QA and Accreditation was also shared by the Quality Assurance Office.
During the period of 2021-2025, there are 10 key tasks that have been identified and issued by HUST to implement 5 strategic development goals. That leaded to the establishment of 32 indicators, aiming to evaluate and measure the implementation of these strategic goals.
The German Academic Exchange Service (DAAD) is one of the leading organizations supporting exchange programs for students and scientists. DAAD has supported the mobility of over 1.9 million German and foreign scholars. DAAD also acts as an Association of German Universities and Colleges.
EAO - HUST