https://hust.edu.vn/en/news/campus-life/hust-continues-to-receive-the-innovation-award-595984.html
On September 21, Clarivate announced the 2021 Innovation Award. Hanoi University of Science and Technology is the only university in Vietnam to be honored in the category of Academic Institution, winning this year's Clarivate South and Southeast Asia Innovation Award 2021.
Every year, Clarivate (UK) recognizes the most innovative organizations in the region according to patent-related metrics that get to the essence of what it means to be truly innovative. This analysis is done using proprietary Clarivate data from Derwent World Patents Index™ (DWPI) and Derwent Patent Citations Index™ (DPCI).
The evaluation is strictly driven by metrics for both patent volume (patents published) and patent quality (grant success rate, extent of globalization, and citations).
Innovation Awards 2021 Recipients (listed in alphabetical country order within each category)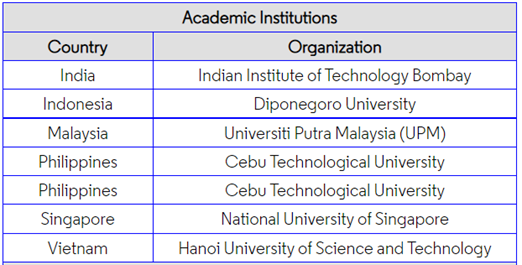 This year, Clarivate recognizes most influential innovators in South and Southeast Asia. Among 276 organizations from academia, government and corporate sectors were recognized, HUST, together with 27 other organizations are proud to receive an Innovation Award. Vietnam Academy of Science and Technology (Government Research Organization category) and Viettel Group (Corporation category) are 2 other representatives from Vietnam to win this year's awards.
Clarivate is a global leader in providing trusted insights and analytics to accelerate the pace of innovation with more than 8,500 colleagues in over 40 countries worldwide. Their vision is to improve the way the world creates, protects and advances innovation.
Clarivate delivers critical data, information, workflow solutions and deep domain expertise to innovators everywhere.
For more information, please visit clarivate.com.
Source: https://clarivate.com/news/clarivate-recognizes-most-influential-innovators-in-south-and-southeast-asia/