https://hust.edu.vn/en/news/campus-life/ieee-vehicle-power-and-propulsion-conference-2019-connecting-green-e-motion-497569.html
The 2019 IEEE Vehicle Power and Propulsion Conference (IEEE-VPPC'2019) held in Melia Hotel, Hanoi, Vietnam under the organization of Hanoi University of Science and Technology from Oct. 14-17, 2019 with the attendance of 250 scientists from 31 countries.
IEEE-VPPC is a top-level conference of the IEEE Vehicular Technology Society (VTS) and has been circled between Europe, North America, and Asia. This 16th VPPC, organized by Hanoi University of Science and Technology, is the first time the conference has ever been held in Vietnam and in South-East Asia.
This year, the conference contains 5 keynote speeches, 2 tutorials, and 238 accepted papers presented in 25 oral and 3 poster sessions. With those, IEEE-VPPC 2019 in Hanoi becomes one of the largest conferences over the 16-year history. In order to "connect green e-motion," the conference received more than 250 participants from 31 countries; including academic and industry researchers and engineers in disciplines of electrical machines, power electronics, energy storage systems, charging infrastructure, and intelligent control applied for electrified transportations, especially electric and hybrid vehicles. All presented papers are included in the conference proceeding and stored in the database of IEEExplore and can be submitted to the IEEE Transactions on Vehicular Technology for a possible publication after a peer review process.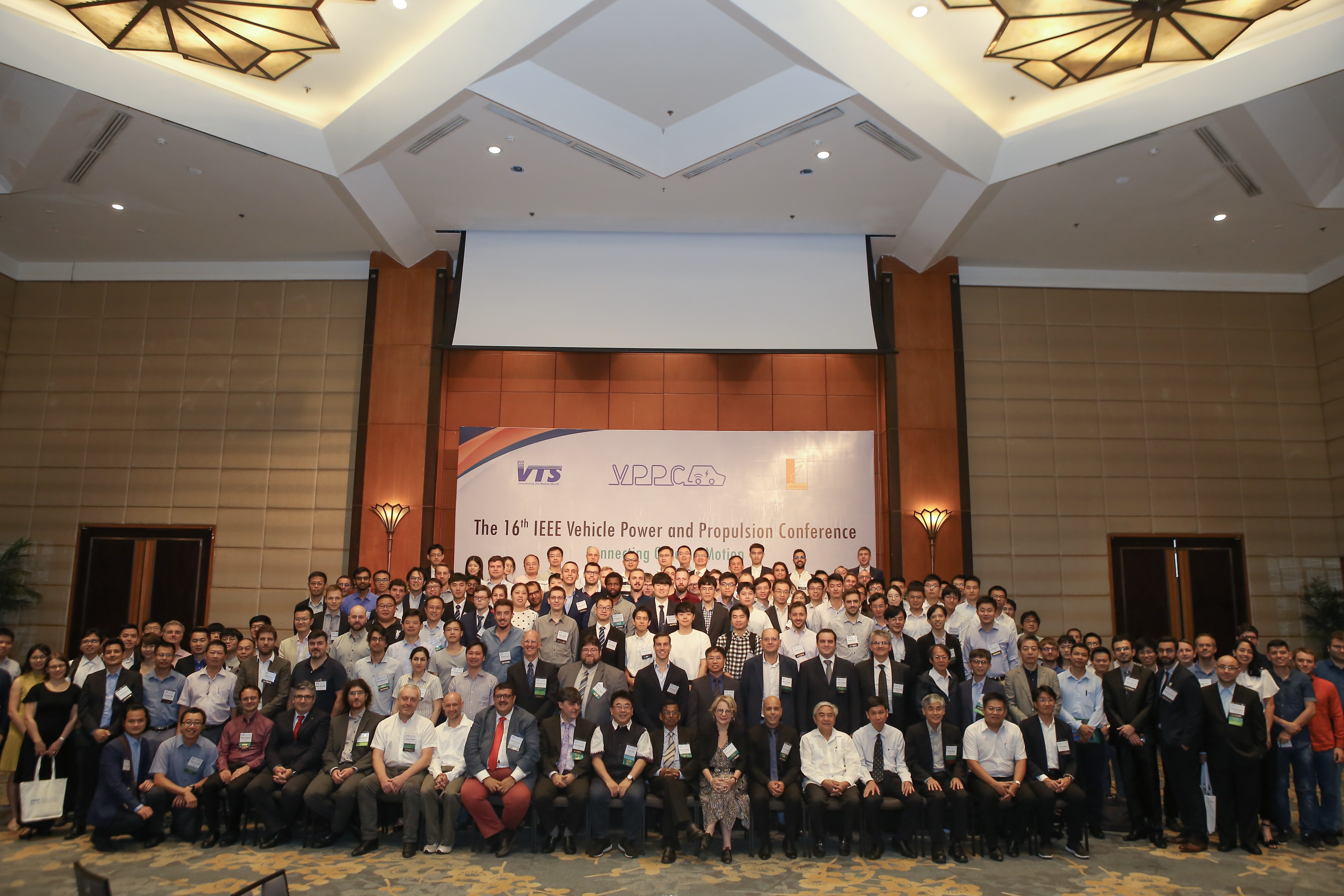 Within the global context of the vehicular research community and the local context of electric vehicle in Vietnam, the conference achieved 2 objectives. First and above all, it is to maintain this flagship conference at its top-ranked performance, by both the quantity and the quality of the papers; to develop a high-quality forum for collaboration discussions between academics, industry, and policymakers. Secondly, it is to contribute as a strong push to the development of electric vehicles in Vietnam, including researches in universities, R&D in companies, and state policies to support and develop electric vehicles.
The rich program of the conference is the outcome of a strong commitment of numerous colleagues: authors, reviewers, organizational and technical committees, regular track chairs, special session organizers, keynote speakers, tutorial instructors, the VPP TechCom and many others, including local committee members, volunteers.
The conference is partly sponsored by VinTech City and the National Foundation for Science and Technology Development (NAFOSTED). The industrial support from Infomatic Pte. Ltd., Hyundai Kefico, and Honda Vietnam in exhibitions and technical tours are appreciated.
"VPPC'19 is a high-quality international conference. By hosting this conference, the research at Vietnamese universities, the manufacture of electric cars will be pushed. It also promote the completion of State-oriented policies, support and development of electric cars", Assoc. Prof. Ta Cao Minh - Chairman of the Conference - said.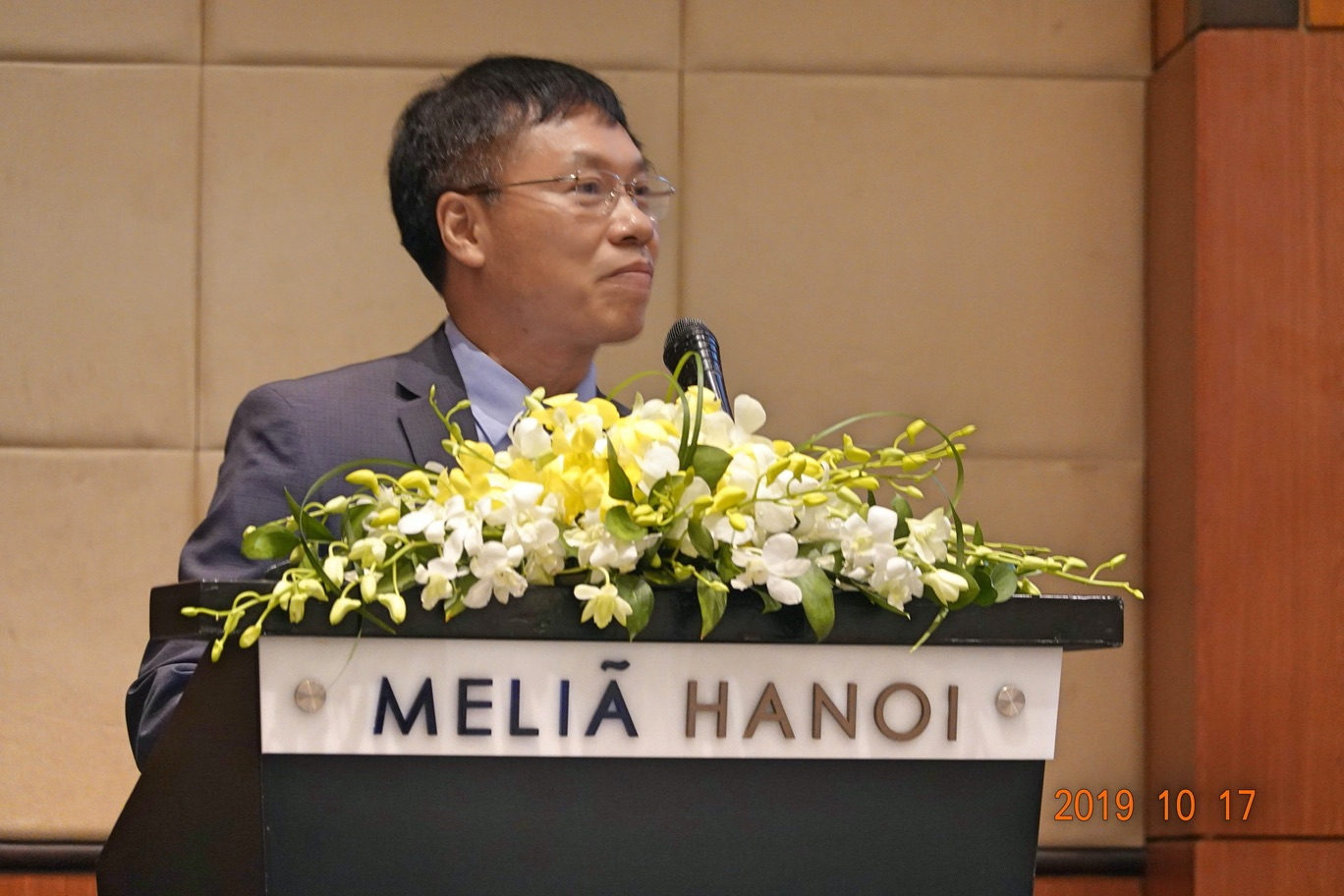 The next year's conference, VPPC'2020, will be held in Gijón, Spain.
"We had really great days in VPPC 2019 Conference, very good conference and very good friends. Thank you very much and congratulations to all members of the organization team!" Prof. Pablo Arboleya – University of Oviedo, Spain.
Communication and Branding Office