https://hust.edu.vn/en/news/campus-life/international-conference-on-emerging-challenges-business-transformation-and-circular-economy-607277.html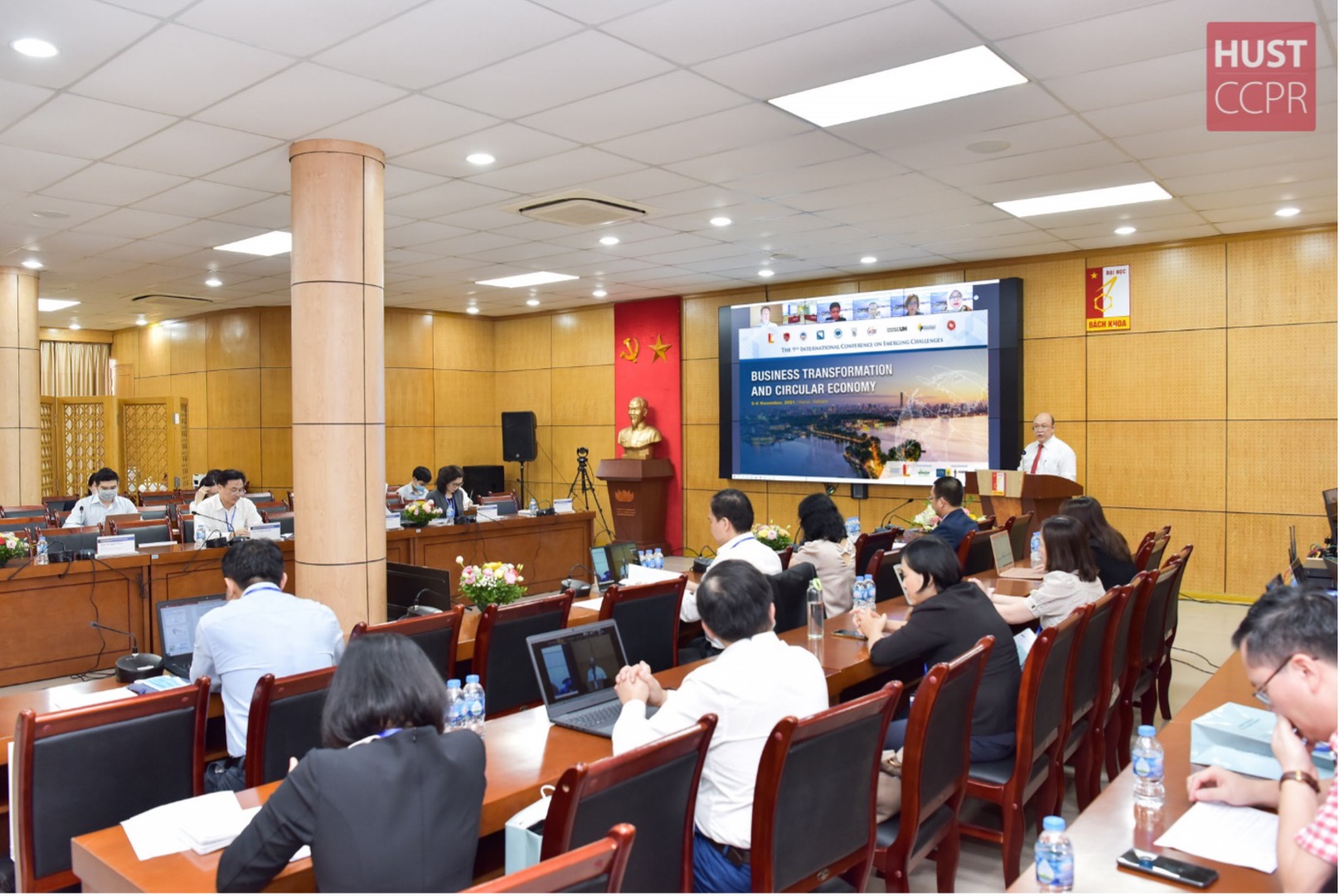 On November 5 and 6, 2021, the 9th International Conference on Emerging Challenges: Business Transformation and Circular Economy (ICECH 2021) was organized in Hanoi.
The conference attracted over 140 research papers from different universities and research institutes throughout the country, and all over the the world, such as the New Zealand, UK, Australia, Germany, Indonesia, Malaysia, Denmark, France, and Belgium. The contents of the research papers revolve around contemporary topics in the field of business transformation, green manufacturing and consumption and new normal adaptation. Among the articles sent to the seminar, the Organizing and Scientific Committees have chosen to publish nearly 120 research papers on the conference proceedings which are published by Back Khoa Publishing House and Atlantis Publisher indexed in CPCI (WoS), Compendex, CNKI, Google Scholar and WangFang data.
Recent changes in the world economy, especially the Industrial Revolution 4.0 and COVID-19 crisis, have shown an urgent need to adopt more modern technologies and practices for sustainable resource utilization and waste management. The immense challenge must be seen as an opportunity for the new wave of business transformation and the transition to a circular economy.
According to the Ellen MacArthur Foundation, by 2025, about $1 trillion per year in material cost savings could be generated from circular business. Countries' economies, businesses and workers will all benefit, as they form new businesses and create new jobs to fill the niches created by the circular economy, through resource recovery and reproduction.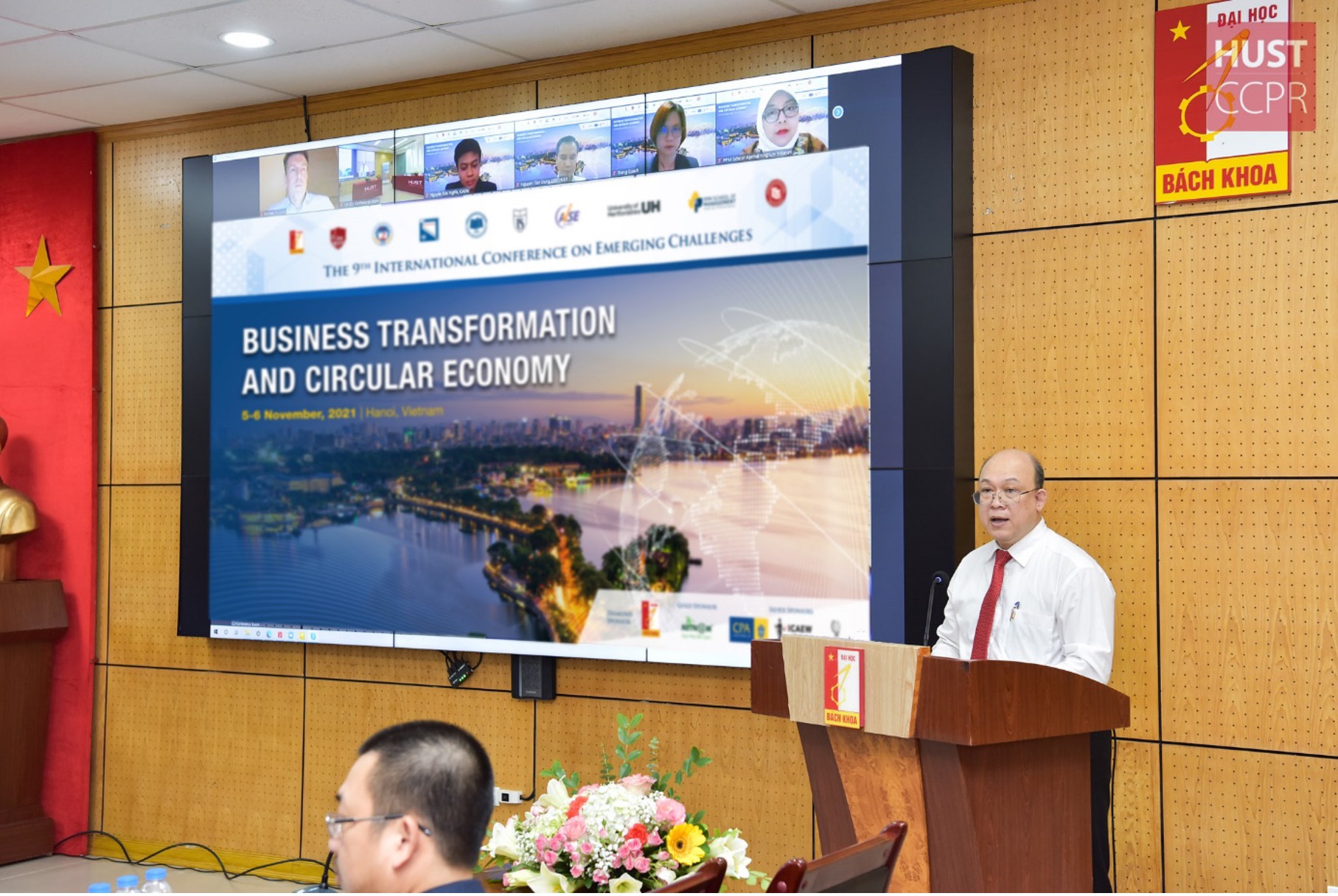 Speaking at the conference, Assoc. Prof. Huynh Quyet Thang, President of HUST emphasized the needs of strong collaboration, innovative ideas, and effective solutions in the context of business transformation and circular economy happening vigorously around the world. He also further coveyed great thanks and appreciation for the great support of the co-organizers and partners to make the conference possible.
The conference was organized by the School of Economics and Management of Hanoi University of Science and Technology, University of Economics and Business - Vietnam National University, Hanoi, Faculty of Business and Management - National Economics University, The University of Danang – University of Economics, University of Economics Ho Chi Minh City, International School - Vietnam National University, Hanoi, Foreign Trade University, University of Hertfordshire (UK), AVSE Global (France) and PPM School of Management.
EAO - HUST