https://hust.edu.vn/en/news/campus-life/nearly-500-international-scientists-discuss-crystallography-192577.html
From December 4th to December 7th 2016, 500 Vietnamese and Asian scientists discussed research on crystallography at the 14th Conference of the Asian Crystallographic Association – AsCA 2016 at Hanoi University of Science and Technology.
Crystallography began shortly after Roentgen discovered X-rays in the early 20th century. After more than 100 years of development, crystallography contributed enormous scientific and technological achievements to humanity. Today, crystallography does not just focus on the structure of metals and alloys but also have expanded into chemical and biological structures such as genes and polymers.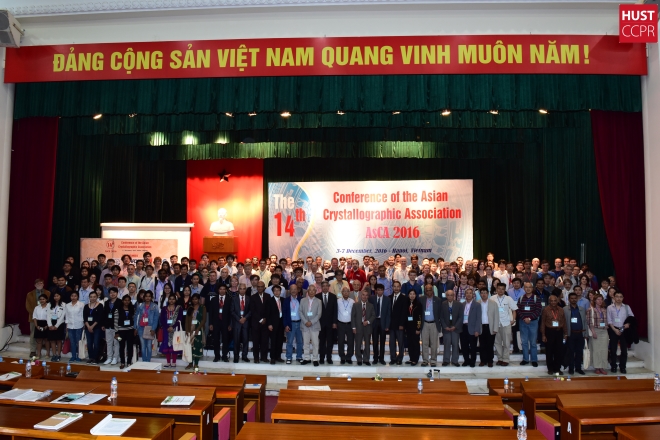 This conference is an important scientific event in the field of crystallography in Vietnam, which is held every three years to introduce the results of studying molecular structure, material properties, new achievements, application of techniques, technology and progress in Asian countries and around the world. This year, the AsCA 2016 Conference was organized by the School of Engineering Physics, Hanoi University of Science and Technology with the faculty of Prof. Masaki Kavano from Tokyo University of Technology and Prof. Jagadese J. Vittal from National University of Singapore - Co-chairpersons, Associate Professor Hoang Minh Son - President of Hanoi University of Science and Technology, Associate Professor Pho Thi Nguyet Hang - Dean of School of Engineering Physics and Associate Professor Duong Ngoc Huyen - Head of Department of Optics and Optoelectronics, Co-head of the organizing committee.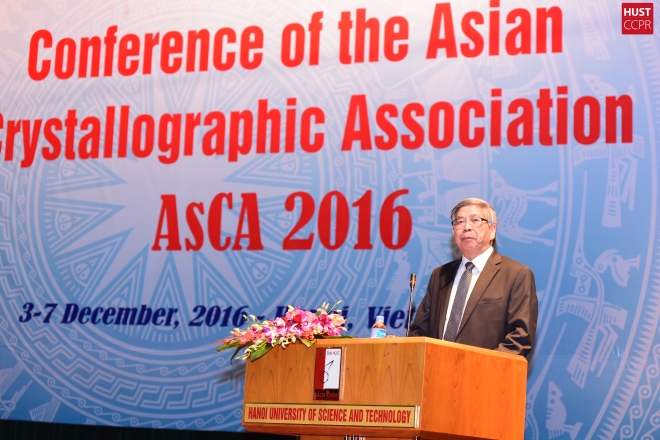 President of the Vietnam Union of Science and Technology Associations
Prof. Dang Vu Minh in AsCA 2016
According to Professor Dang Vu Minh - President of Vietnam Union of Science and Technology Associations (VUSTA), the evaluation of international experts shows that the level of research capacity of Asian scientists in crystallography is very competent. However, in order to develop crystallography in Vietnam, it is necessary to emphasize on three issues: development of high quality human resources who are well trained and in contact with research institutes and centers; high level science and technology centers in crystallography fully equipped with advanced laboratory equipment; a mechanism to mobilize cadres to study the application of achievements in production and life. As a result, this year's AsCA Conference is a forum for discussions and exchanges of research, bridging the cooperation between universities and research institutes of Vietnam with prestigious scientists of the world.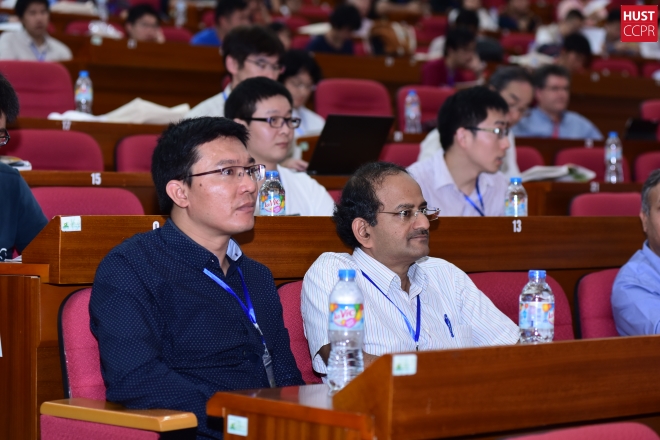 More than 400 scientific papers were presented at the conference with up-to-date and in-depth knowledge of nearly 500 leading researchers and scientists from many countries in Asia and the world (Japan, Korea, Singapore, China, Taiwan, Australia, the USA, etc.). The conference was divided into 20 sessions focusing on key topics: chemical structure, biological structure and new structural analysis techniques, etc., in which many research projects are highly valued. In addition, the conference invited world-leading professors to present eleven comprehensive reports; notably, Prof. Sumio Iijima of the University of Meijo (Japan) emphasized the importance of crystallography in the study of nanomaterials.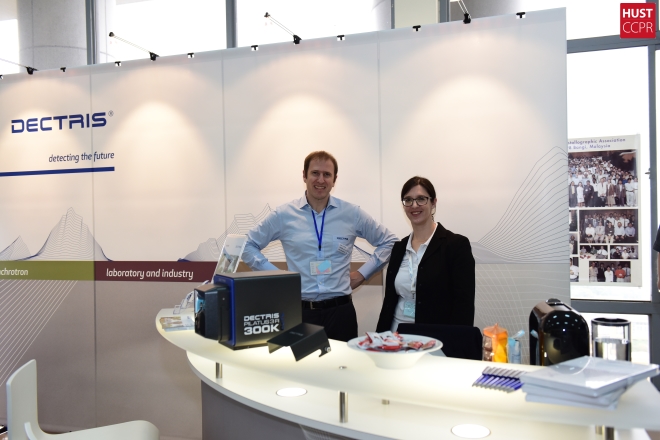 Some notable topics include: powder structure determination, crystal configuration; use of CSD and structural evaluation, crystallization, disease-related proteins, crystalline and non-crystalline solids, synchrotron irradiation, advances in X- Ray and neutron crystallography, crystallography for earth sciences, planet and related techniques, etc., which attracted interest and discussion of many delegates. Many other speakers also share the latest research results and trends in the world. Some results have been commercialized or transfered to business collaborates, with practical value and high application in life.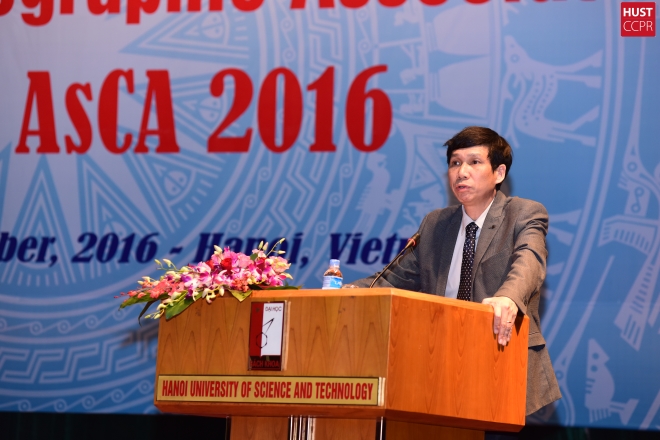 Vice President of HUST Dinh Van Phong in Asca
Together with the universities and research institutes in Asia, Hanoi University of Science and Technology is considered one of the prestigious institution in training technical physics and materials science in Vietnam, creating a favorable research environment for young scientists. Some of the leading scientists, lecturers who have been trained and matured from the University participated in presenting research works at this conference. "This confirms that crystallography is one of the areas that the University has prioritized to develop. This is not only a concern of the Vietnamese scientific community but also a concern of global scale in the present and in the future, contributing to the development of science and technology of Vietnam and humanity"- Prof. Dinh Van Phong , Vice President of Hanoi University of Science and Technology emphasized.
Hoang Anh
Photo: Kim Chi