https://hust.edu.vn/en/news/campus-life/successful-hosting-of-the-30th-international-symposium-on-transport-phenomena-istp30-499342.html
The 30th International Symposium on Transport phenomena (ISTP30) was organized by School of Transportation Engineering, HUST combined with the Pacific Center of Thermal-Fluids Engineering (PCTFE), the Heat Transfer Society of Japan (HTSJ), and the Japan Society of Mechanical Engineers (JSME). It was held on November 1-3, 2019, at Halong bay, Quang Ninh, Vietnam.
There were honor participants presented at the symposium, such as Assoc. Prof. Nguyen Phu Hung, Deputy Director of Department of Science and Technology of Economics – Technology, Ministry of Science and Technology; Prof. Dinh Van Phong, Vice president of HUST; Prof. Le Anh Tuan, Dean of School of Transportation Engineering – HUST; and up to 200 experts, scholars, engineers, and researchers from many universities, industry groups, and vocational societies of 12 countries all over the world. This symposium is well known as an annual and prestigious symposium in transportation engineering, thermal-fluids engineering with the aim of exchanging the newest achievements in research, development and industrial application. Research fields of the symposium are thermal engineering, fluid dynamic, noise and vibration in fluid, aerospace technology, micro-nano technology, manufacturing and material processing technology, combustion engineering, fuel cell and battery technology, sustainable and renewable energy technology.
Prof. Le Anh Tuan, chairman of ISTP30
At the symposium, Prof. Dinh Van Phong, vice president of HUST stated that "ISTP is a prestigious symposium that is held annually. All research fields of ISTP30 are very interesting, they are being focused on researching from basic fluid flows to industrial applications of transport phenomena. These are all interesting fields in science and technology. Therefore, HUST always advocates the cooperation between our university and ISTP30 under the sponsorship of PCTFE, HTSJ and JSME". Professor also expected the symposium will become a useful forum for scholars, researchers and engineers in exchanging mutually the newest achievements in research and application. In addition, it will become a communication and promotion for scientific cooperation in the world, which is to resolve even more difficult problems, but more interested in research works.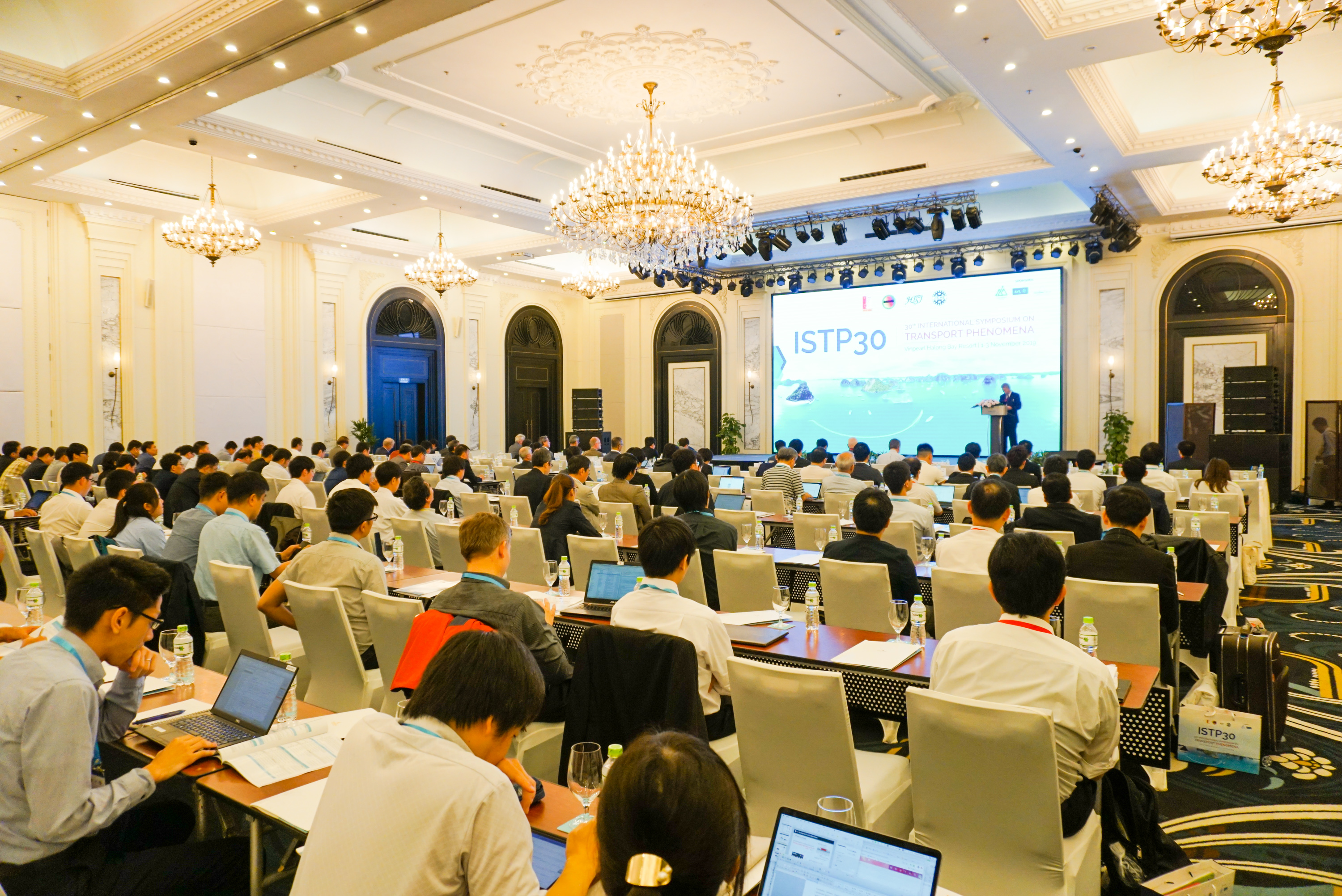 Symposium was attended by 145 international foreigners out of 191 participants from 12 countries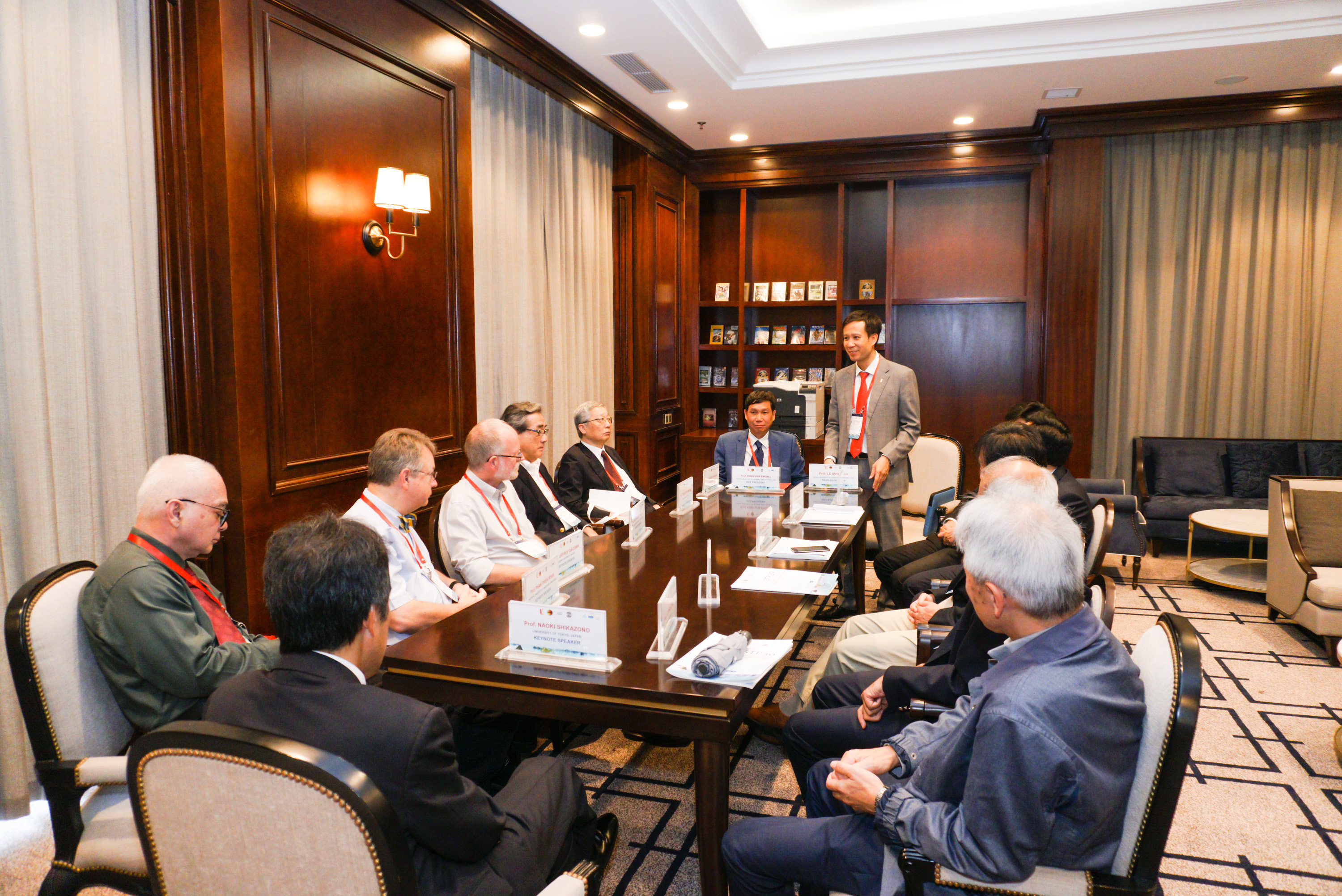 Prof. Dinh Van Phong and Prof. Le Anh Tuan in discussion with leading scientists
Prof. Masaru Ishizuka, chairman of PCTFE highly appreciated the symposium organization. He said that "this is the first time our symposium has been organized thoroughly, widely and attractively with many scholars, famous scientists in thermal-fluids and transport phenomena".
STE - CCPR