https://hust.edu.vn/en/news/campus-life/the-10th-international-symposium-on-information-and-communication-technology-soict2019-502532.html
On Dec 04th-06th, 2019, the annual conference about technology was held and attracted a number of participants from many countries. The symposium covers 4 main fields, including AI and Big Data Analytics, Information Networks and Communication Systems, Human Computer Interface and Software Engineering and Applied Computing.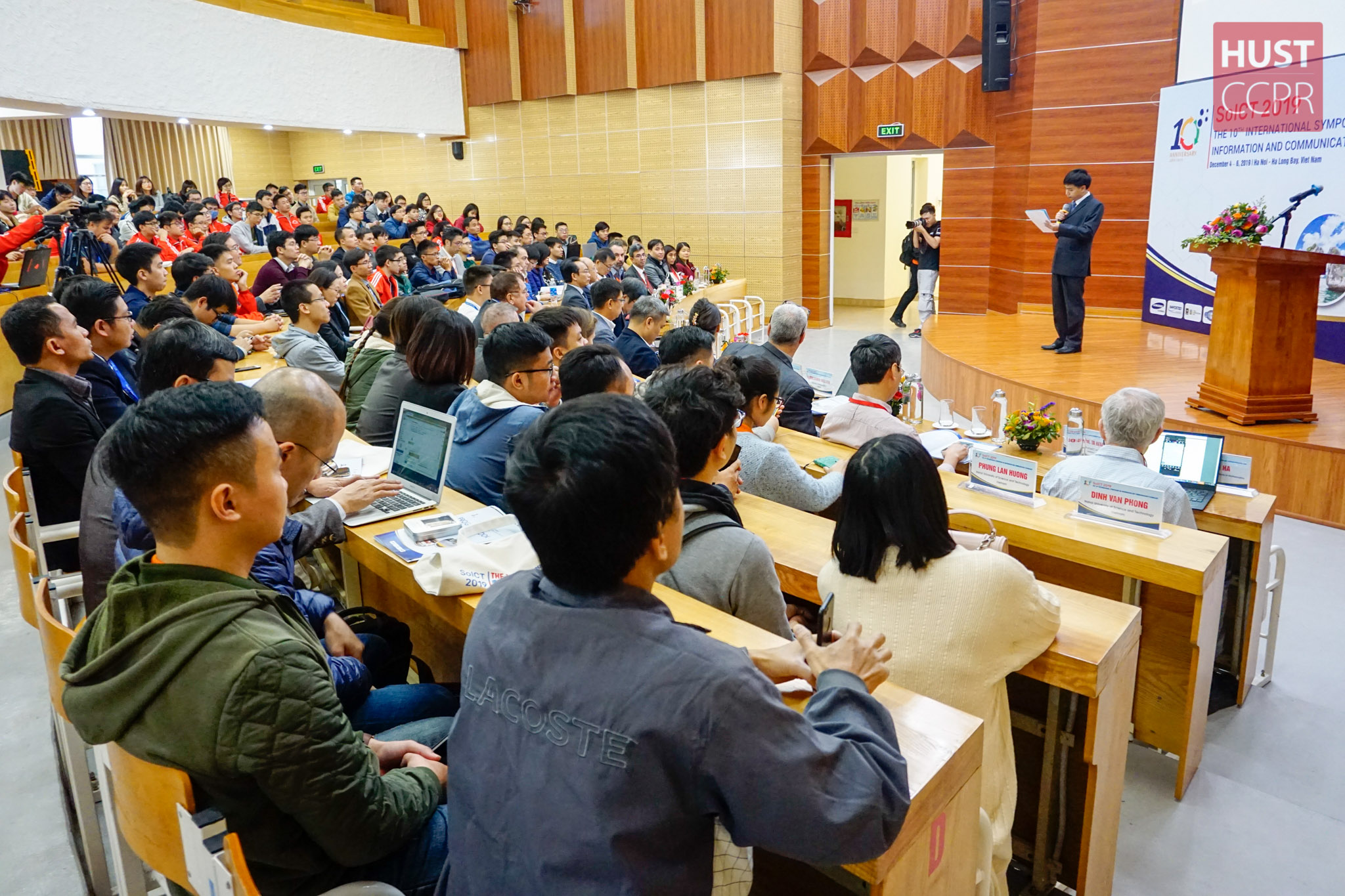 With the great influence of the Forth Industrial Revolution, the field of information and communication technology proves to be one of the most important areas that needs to be highly focused on in recent times. The symposium aims at providing an academic forum for researchers and graduate students to share their latest research findings and to identify future challenges in computer science. The symposium will include tutorials and keynotes given by world-class speakers.
Assoc. Prof. Dr. Hoang Minh Son, President of Hanoi University of Technology, were proud to share about HUST's recent ranking as well as the impressive impacts and quality that School of Information and Communication Technology has enhanced. In addition, he was delighted to see how far the SoICT symposium has gone since the very beginning.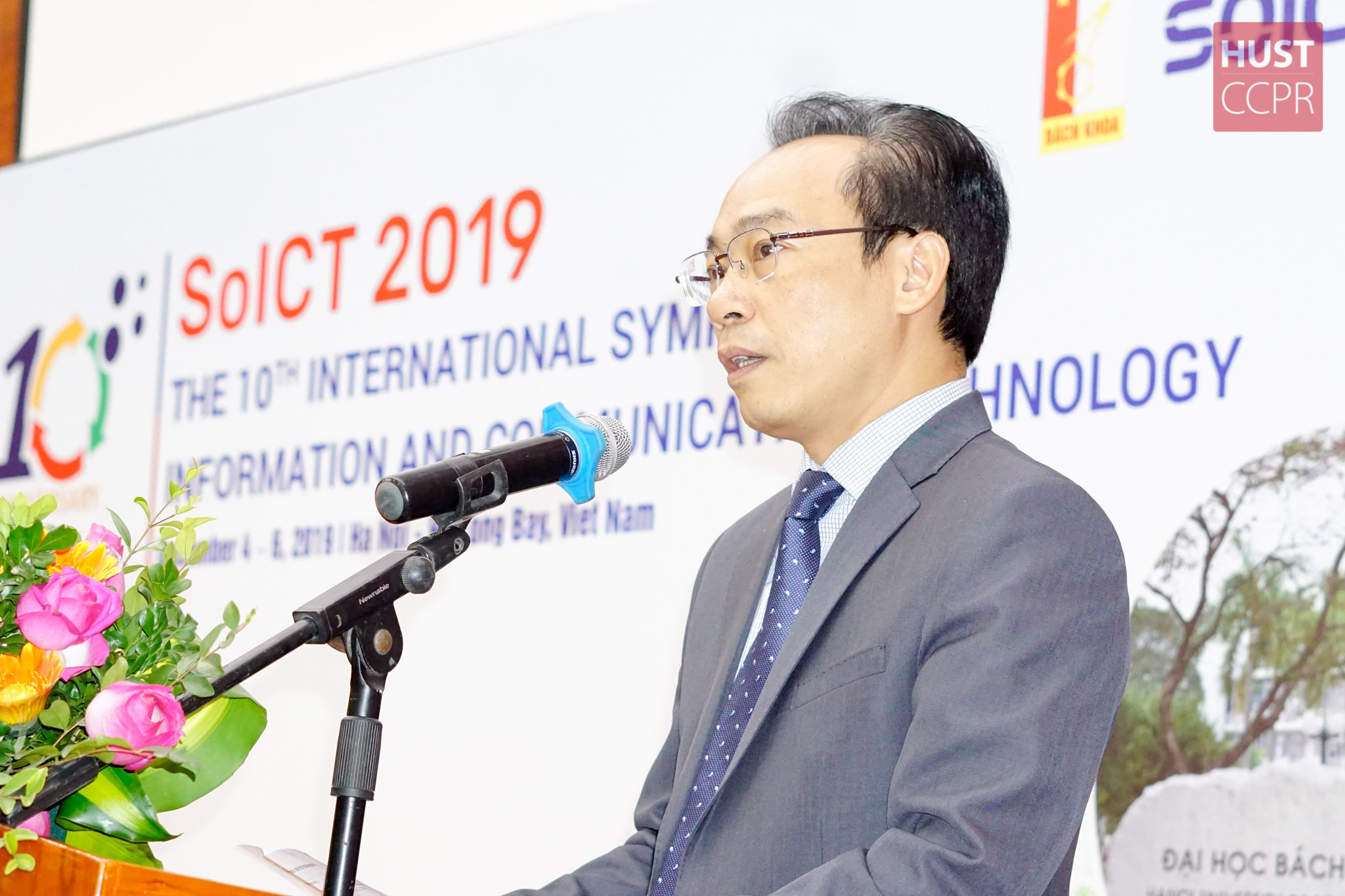 He said, "This SoICT 2019 marks an important milestone as the 10th anniversary of the symposium series. Starting as a small conference with submissions mostly from HUST alumni students, the symposium has gained an international reputation and offered a great academic forum for experts to work on new ideas."
Mr. Zhenjiang Hu, the chairman of the symposium, cannot hide his happiness when attending the event. He hoped the event would connect the worldwide authors, invited speakers and experts to discuss about research and potential collaboration.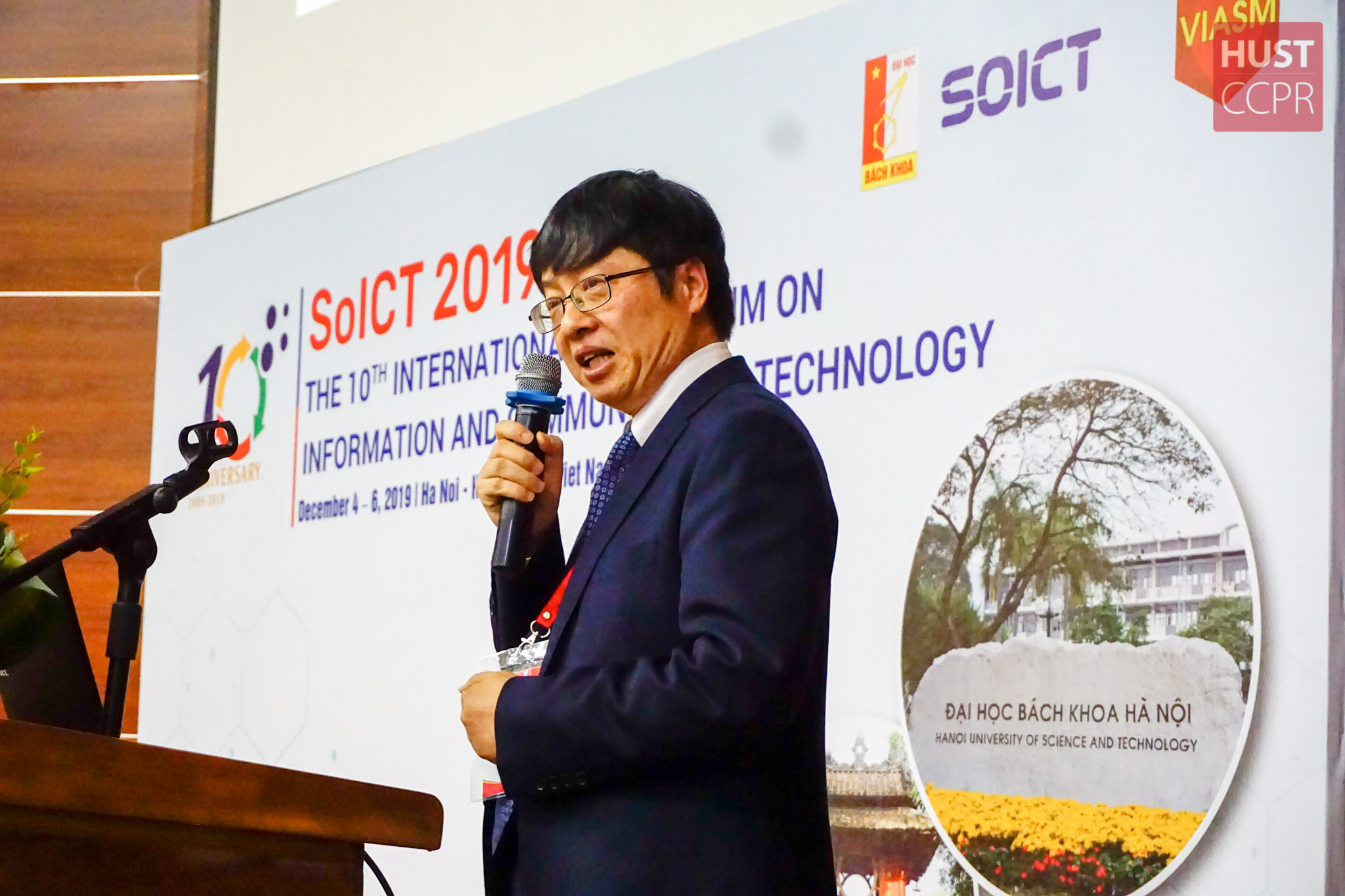 Impressive numbers from the event:
160 papers from 28 countries: USA, France, Italy, Spain, Japan and China...
77 papers were accepted to the symposium (with acceptance rate at 48%)
6 keynotes from world-class experts
SoICT 2019 will be indexed by DBLP, Ei Compendex, Scopus and Clarivate Analytics Web of Science (ISI Web of Science).
Thu Ha