https://hust.edu.vn/en/news/campus-life/the-9th-aun-seed-net-regional-conference-on-electrical-and-electronics-engineering-rceee-2016-organized-by-hust-125468.html
The 9th AUN/SEED-Net Regional Conference on Electrical and Electronics Engineering (RCEEE 2016) organized by HUST
On November 17&18, 2016, Hanoi University of Science and Technology successfully organized The 9th AUN/SEED-Net Regional Conference on Electrical and Electronics Engineering –RCEEE 2016 at Ta Quang Buu Library Building with the participation of 200 researchers, lecturers and representatives from outstanding international and domestic academic – research institutions and industries. The conference aimed at creating a platform to share the most updated technology and research of regional common issues in Electrical and Electronics Engineering field. AUN/SEED-Net project, JICA - Japan is the main support of this event.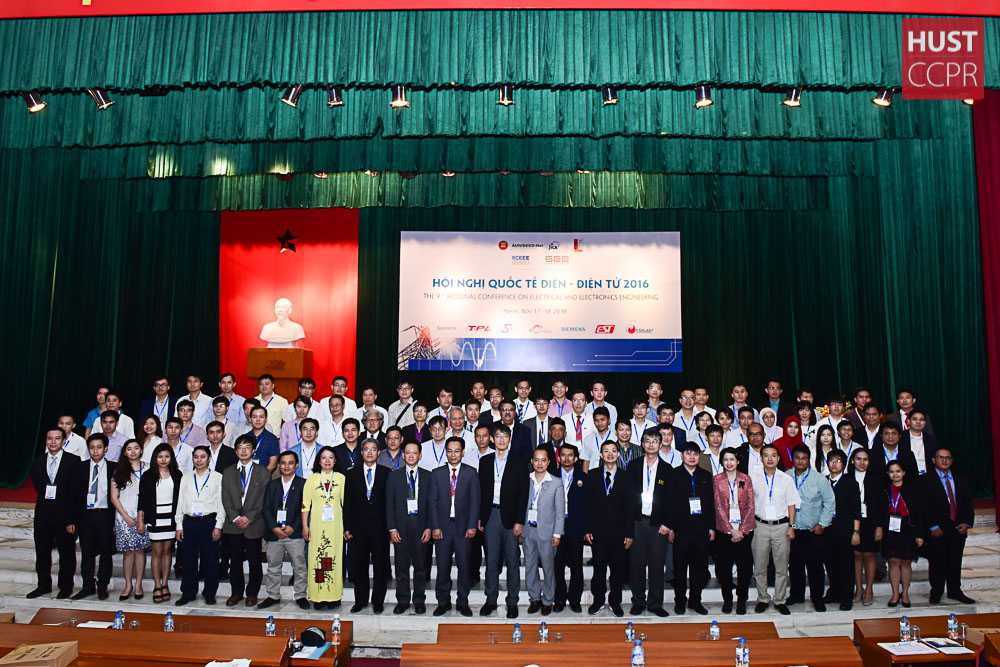 Addressing at the Opening Ceremony, Assoc. Prof. Dr. Hoang Minh Son – HUST's President expressed the University's pleasure to be appointed as the organizer for this event and this was one of the serial events celebrating the 60 years foundation of the University. Assoc. Prof. Dr. Hoang Minh Son also emphasized that "HUST strongly believes that with open discussions and presentations on the practices Electrical and Electronics Engineering, the Conference will open a new development stage for the development and cooperation at university level between Hanoi University of Science and Technology and AUN/SEED-Net university members in general and for the a closer sharing and understanding among the scientists and researchers attending the Conference in particular".
Dr. Nguyen Huy Phuong – Dean of School of Electrical Engineering, HUST, Chair of the RCEEE 2016 published that within 120 submitted full papers, the Organization and Scientific Committees has reviewed, selected and published 83 high-qualified ones.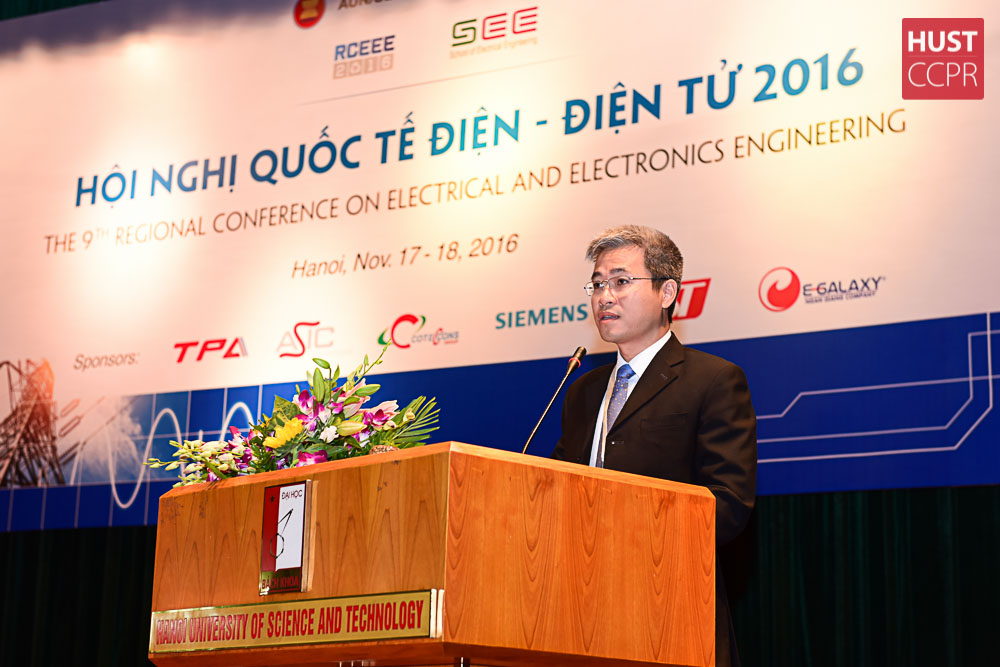 Dr. Nguyen Huy Phuong – Dean of School of Electrical Engineering, HUST, Chair of the RCEEE 2016 at the opening ceremony
Among these 83 high-qualified full papers, there will be 30% of papers to be considered for publishing in the high ranking ASEAN Engineering Journal, presenting from Mr. Iwadate Hiroshi – Project Coordinator, Research and Network Promotion Unit, JICA Project Office for AUN/SEED-Net. RCEEE 2016 included 4 Parallel Sessions with 60 Oral reports and a poster session with 23 researching works in related areas. In the conference, researchers focused on sharing scientific knowledge and achievements on four main themes in the Electrical and Electronics Engineering fields, namely: Electric Power Systems, Electrical Equipment and Control, Measurement and Sensors, Communication Networks and Signal Processing. Various research results in both theory and practice with numerous scientific and practical contributions were presented by globally recognized scientists. In addition, participants from big industrial partners brought fruitful introduction as well as up-to-date innovation and technology trend to apply the Electrical and Electronics accomplishments in a variety of disciplines involving sustainable energy, telecommunication systems, computer networks, IoT, transportation, image processing, speech synthesis, etc. The purpose of the conference also holds the great efforts in exchanging practical experiences on technological transfer, creativity and enhancement in product and service types that are currently exploited throughout the world.
The Conference has successfully maximized the outreach of the AUN/SEED-Net Network for stronger impacts by involving external participants, including representatives from the industry, community, non-MIs, and other professional organizations.