https://hust.edu.vn/en/news/campus-life/the-role-of-innovation-in-improving-the-economic-growth-548418.html
From 9 to 10 January, 2021, Hanoi University of Science and Technology (HUST) introduced innovative products in the fields of Smart Cities, Smart Factories, Cyber Security, Digital Transformation, Technology in Agriculture and Environment in the Vietnam International Innovation Expo.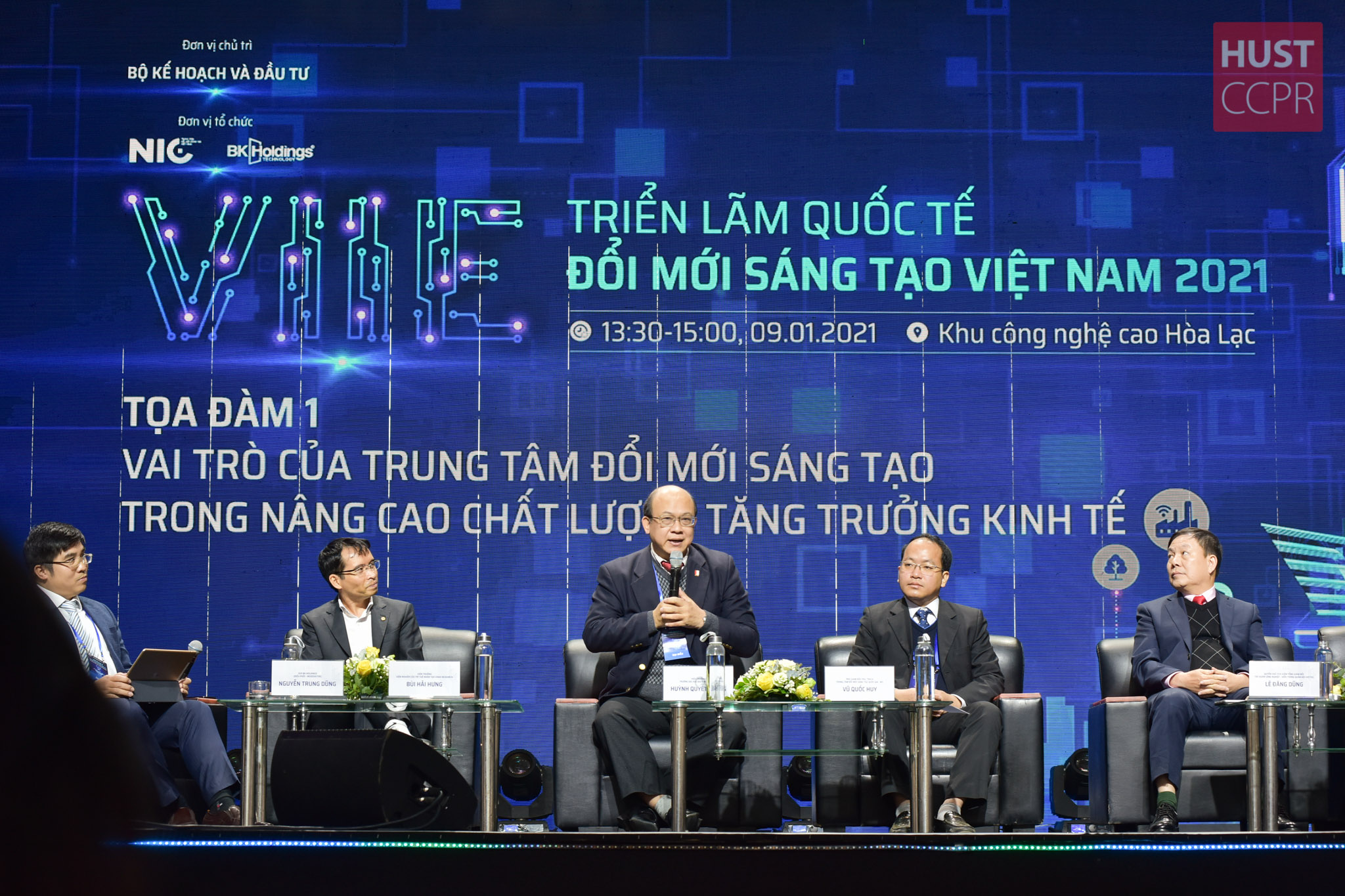 Assoc. Prof. Huynh Quyet Thang – President of HUST and Dr. Nguyen Trung Dung - General Director of BK-Holdings also participated as speakers of the talk: "The Role of Innovation in Improving the Economic Growth"
Speaking in the talk, Assoc. Prof. Huynh Quyet Thang shared that: "Higher Education Institutions, in fact, can be considered as a special model of an enterprise in the field of science and technology. Therefore, innovation is an inevitable and urgent need in the context of a rapid development of science and technology".
At HUST, the innovation spirit has integrated into training activities by: (1) Building academic programs responding to current trends and requirements of science and technology, (2) Fostering innovation spirit in learning and scientific research activities from the first year of study, (3) Creating a learning environment with appropriate learning and teaching methods in accordance with current educational technology trends. As for the research activities, HUST's President emphasized the need to have different research groups for different current research trends. Besides, HUST is also very actively participating in stated-owned projects collaborated with Industry.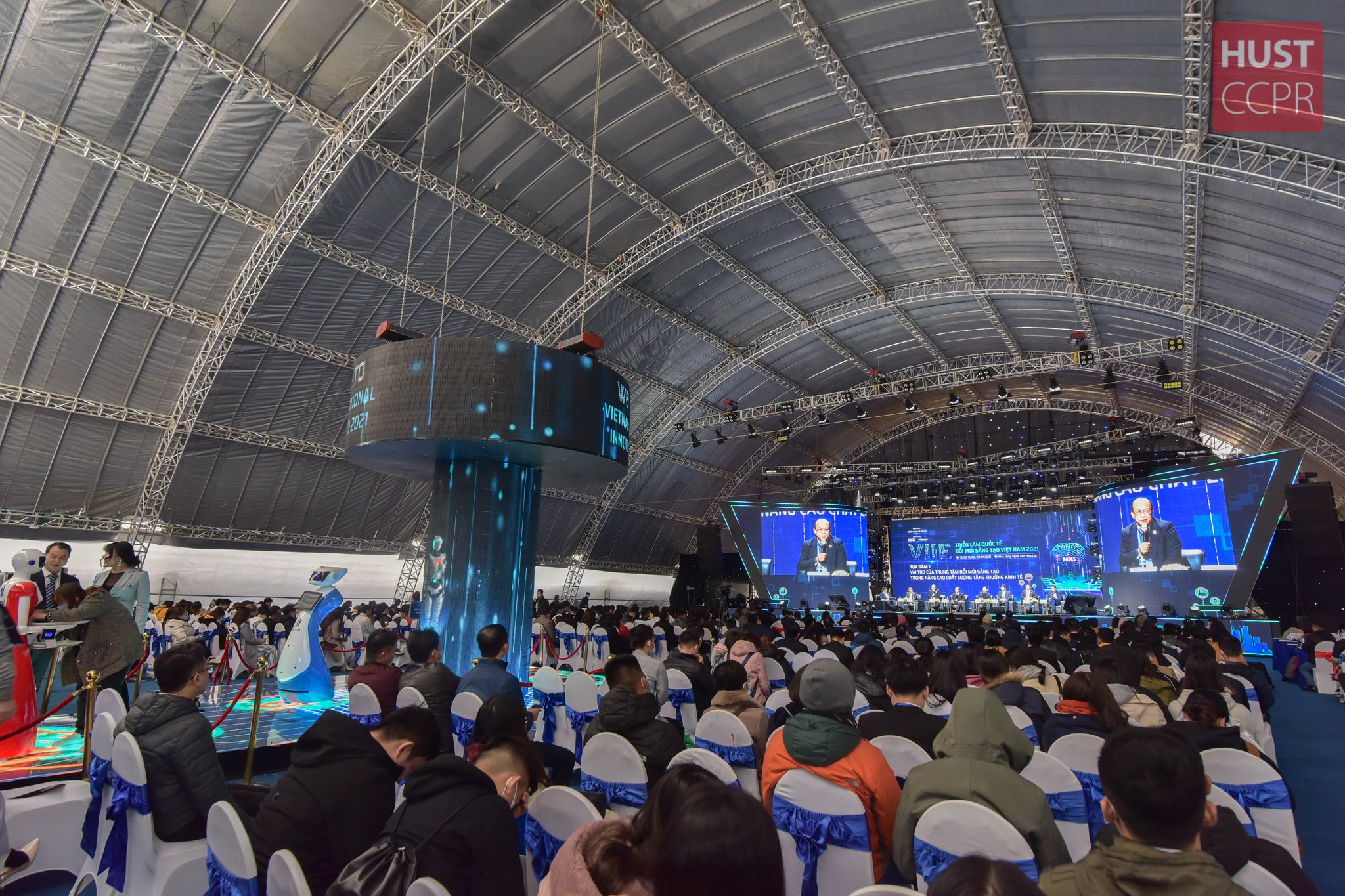 In the event, Assoc. Prof. Huynh Quyet Thang also emphasized the importance of an ecosystem of Government – University – Industry. At HUST, the innovation ecosystem has been fostered at all schools and departments. At the institutional level, HUST has a wide range of student clubs, with the support from Student Affairs Office, Ho Chi Minh Communist Youth Union, and Union of Students. Under Schools and Faculties, there are specialized departments and laboratories that students can easily get involved in research activities.
To create an innovation and entrepreneurship space, HUST has BKHUP where students and faculty members can share ideas, knowledge and connect with Industry. To attract the investment for innovation, BK Fund – a fund for science and technology development was launched in 2020. HUST's President also shared that the digital transformation for HUST's innovation ecosystem will be carried out in the near future in order to facilitate the information searching in the fastest and most transparent manner.
In this groundbreaking event of the Vietnam National Innovation Center, Assoc. Prof. Huynh Quyet Thang expressed his desire that the center would be the hub for universities to find out information and to build strong and sustainable partnership between University and Industry. The Vietnam National Innovation Center is expected to inspire students and faculties to do research and bring about multiple social and economic transformations.
Some other pictures at the showroom of Hanoi University of Science and Technology in the Vietnam International Innovation Expo: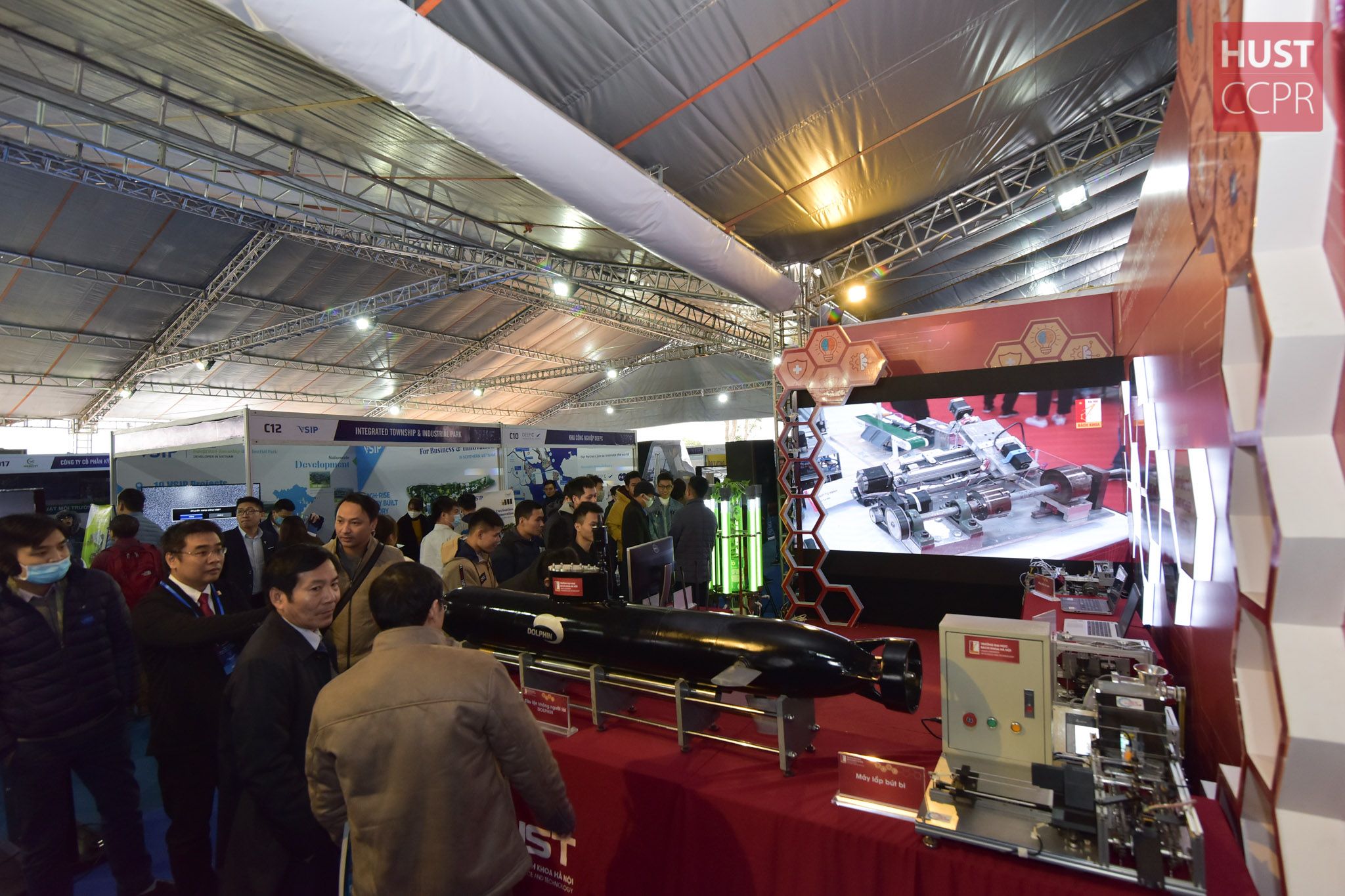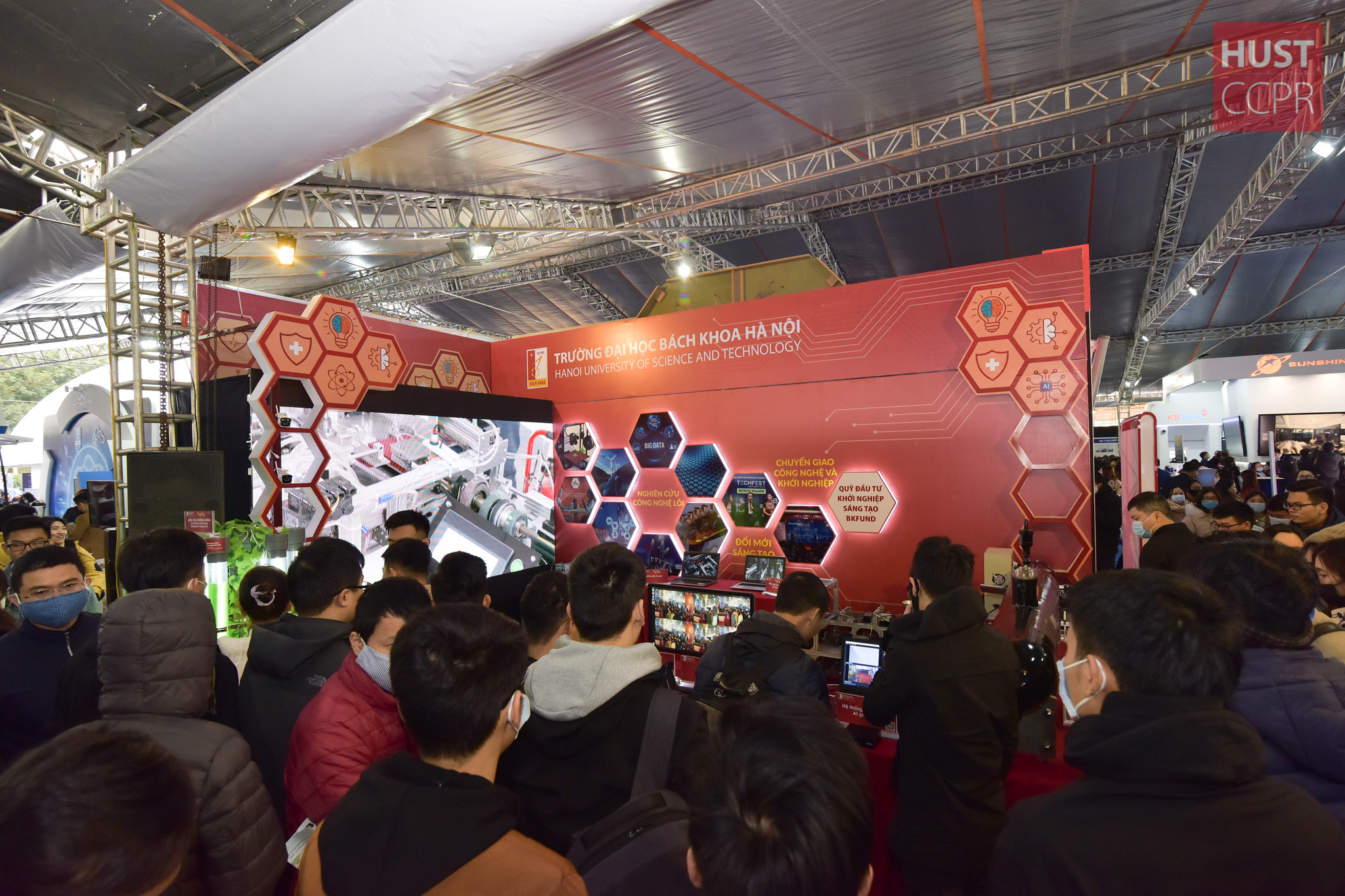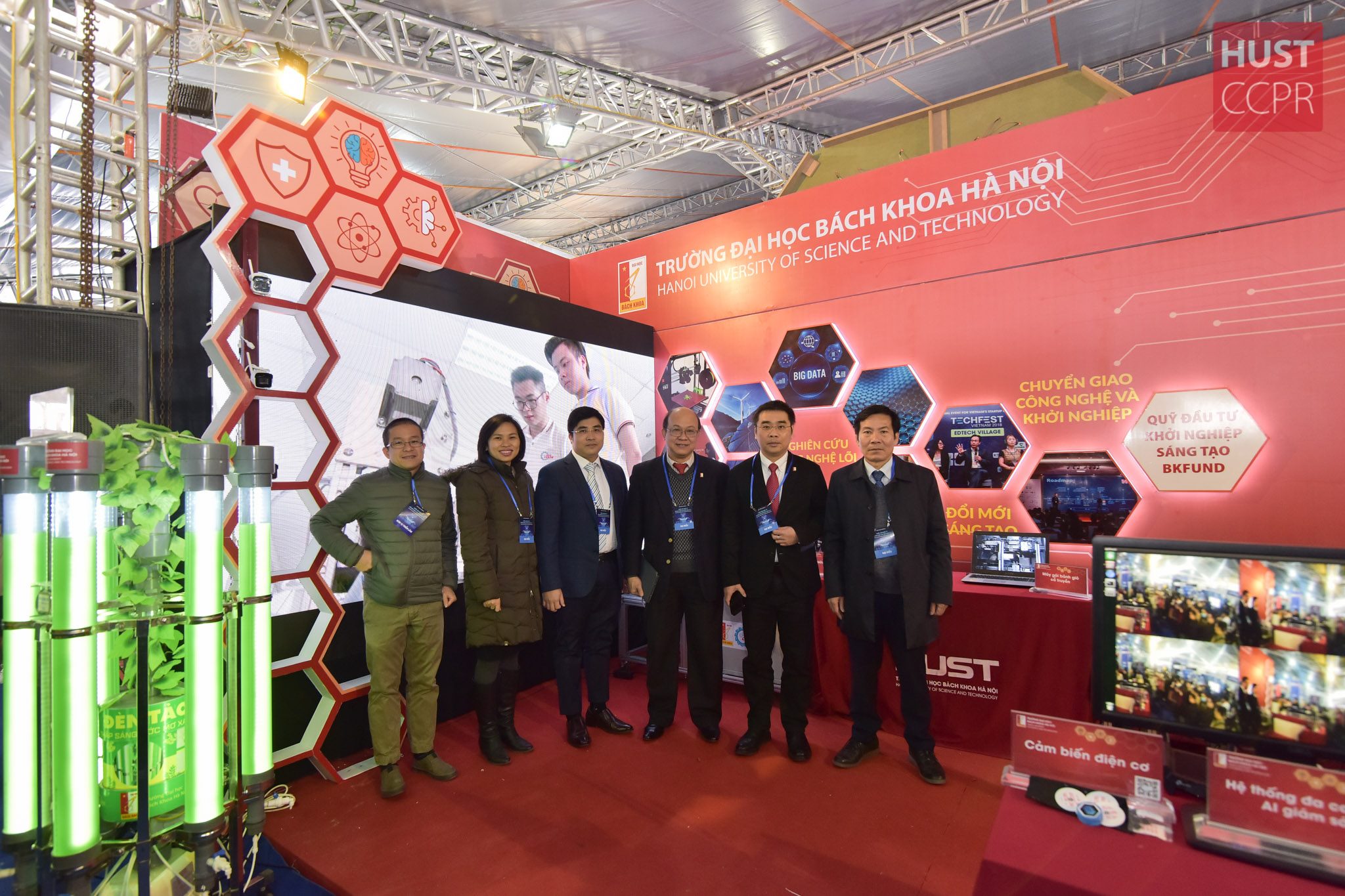 EAO - HUST