https://hust.edu.vn/en/news/campus-life/hust-launched-the-international-standard-graduate-training-space-621812.html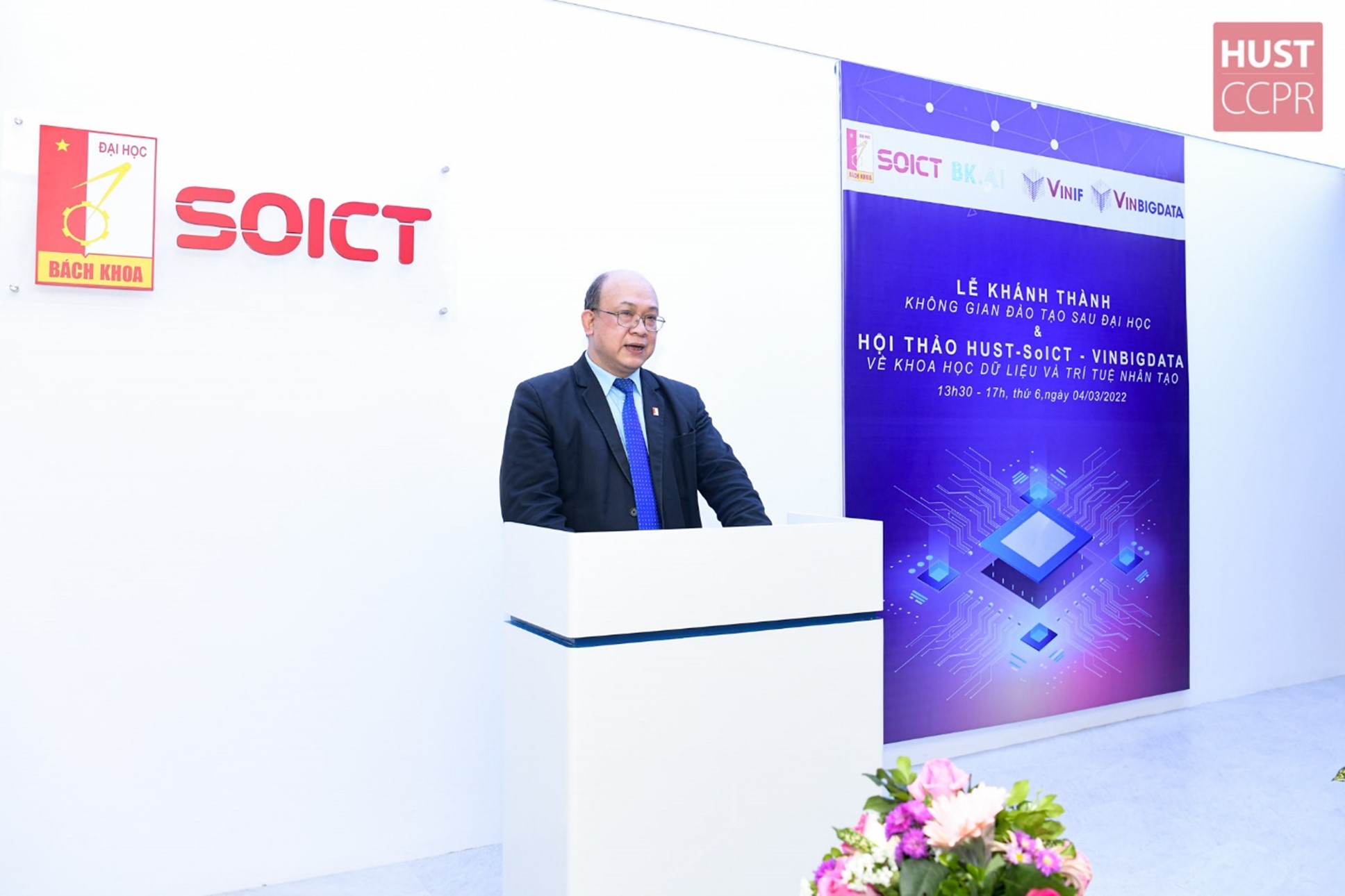 On March 4, the School of Information and Communication Technology (SOICT), Hanoi University of Science and Technology (HUST) held a ceremony to launch the Graduate Training Space. Also, the conference "HUST - SOICT - VIN BIGDATA on Data Science and Human Intelligence" sponsored by Vingroup Innovation Fund (VinIF) took place on the same day.
This funding is within the framework of the Master's Program in Data Science and Artificial Intelligence. Classrooms are equipped to abide by international standards, which create an effective learning environment for lecturers and graduate students.
Also in this event, SOICT cooperated with VinBigdata to organize a Workshop on Data Science and Artificial Intelligence to share the latest research results of both sides.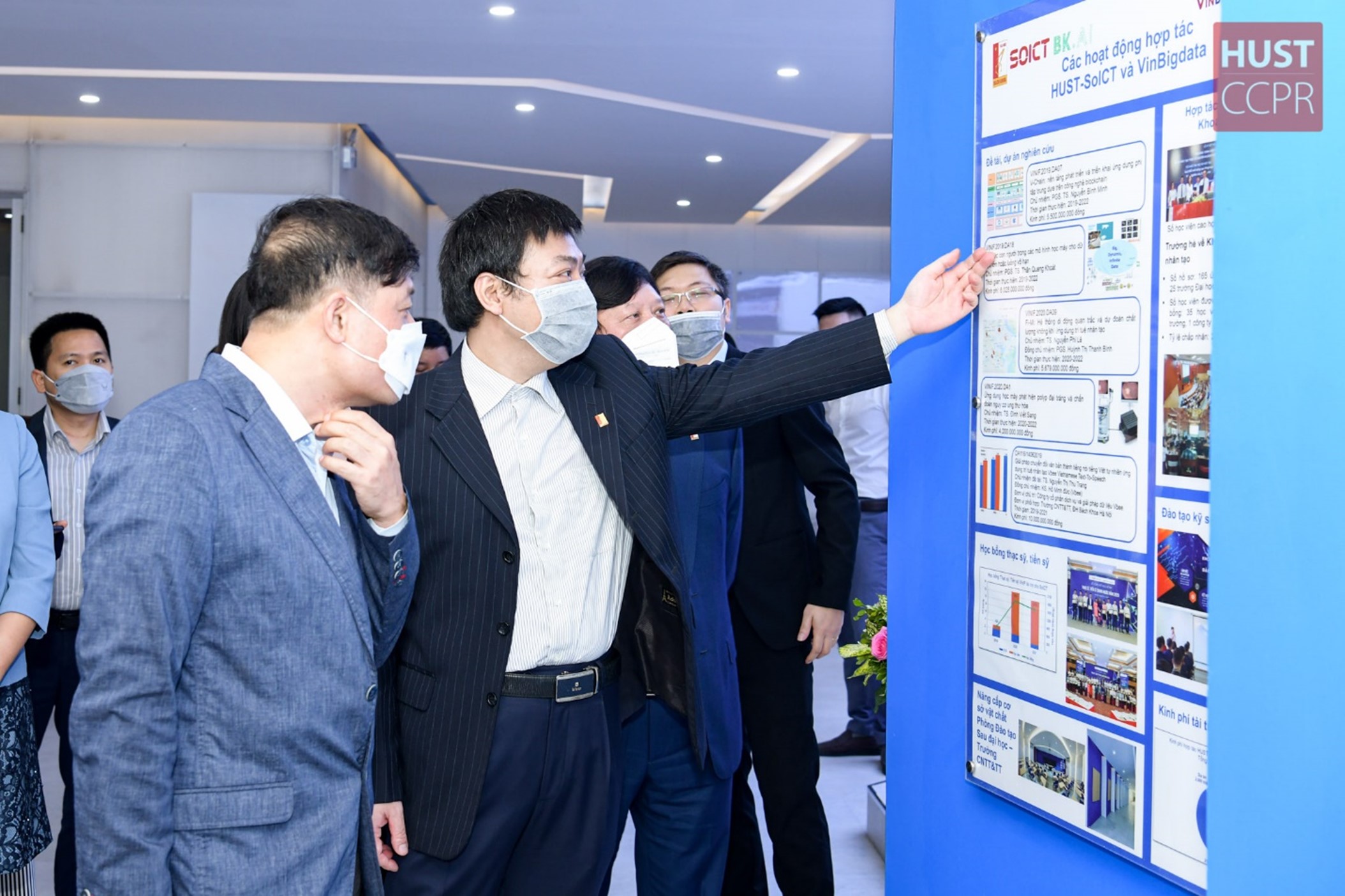 Assoc. Prof. Nguyen Dac Trung - Head of Academic Affairs Office introduced cooperation activities between SOICT and VinBigdata
With an aim of improving the quality of training as well as promoting graduate students to do research, VINIF has sponsored 9 research topics and projects owned by HUST, 64 master's scholarships, 23 scholarships for doctoral students, 1 data science master's training program.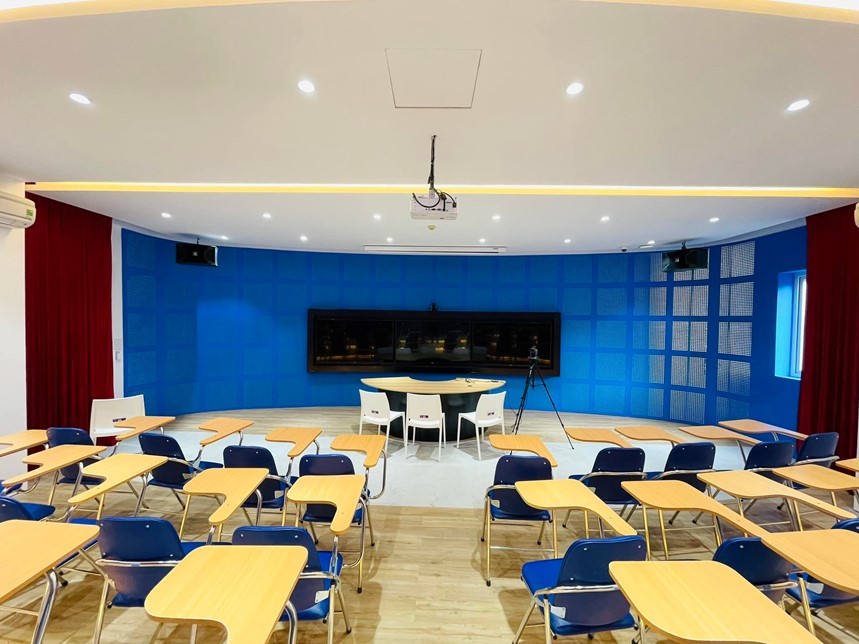 Space for the graduate program with international standards
Speaking at the ceremony, Assoc. Prof. Huynh Quyet Thang, President of HUST emphasized: "HUST has always strived to become one of the national innovation centers for artificial intelligence, to be in the ranking of the top 20 institutions in the world, as well as a leading institution in the ASEAN region. HUST leaders will create the best conditions for teachers and students to work, to research, and maximize their creative capacity".
Prof. Vu Ha Van, Scientific Director of VinBigdata shared at the ceremony: "We are aiming that graduates will be paid to study and research for 4-5 years".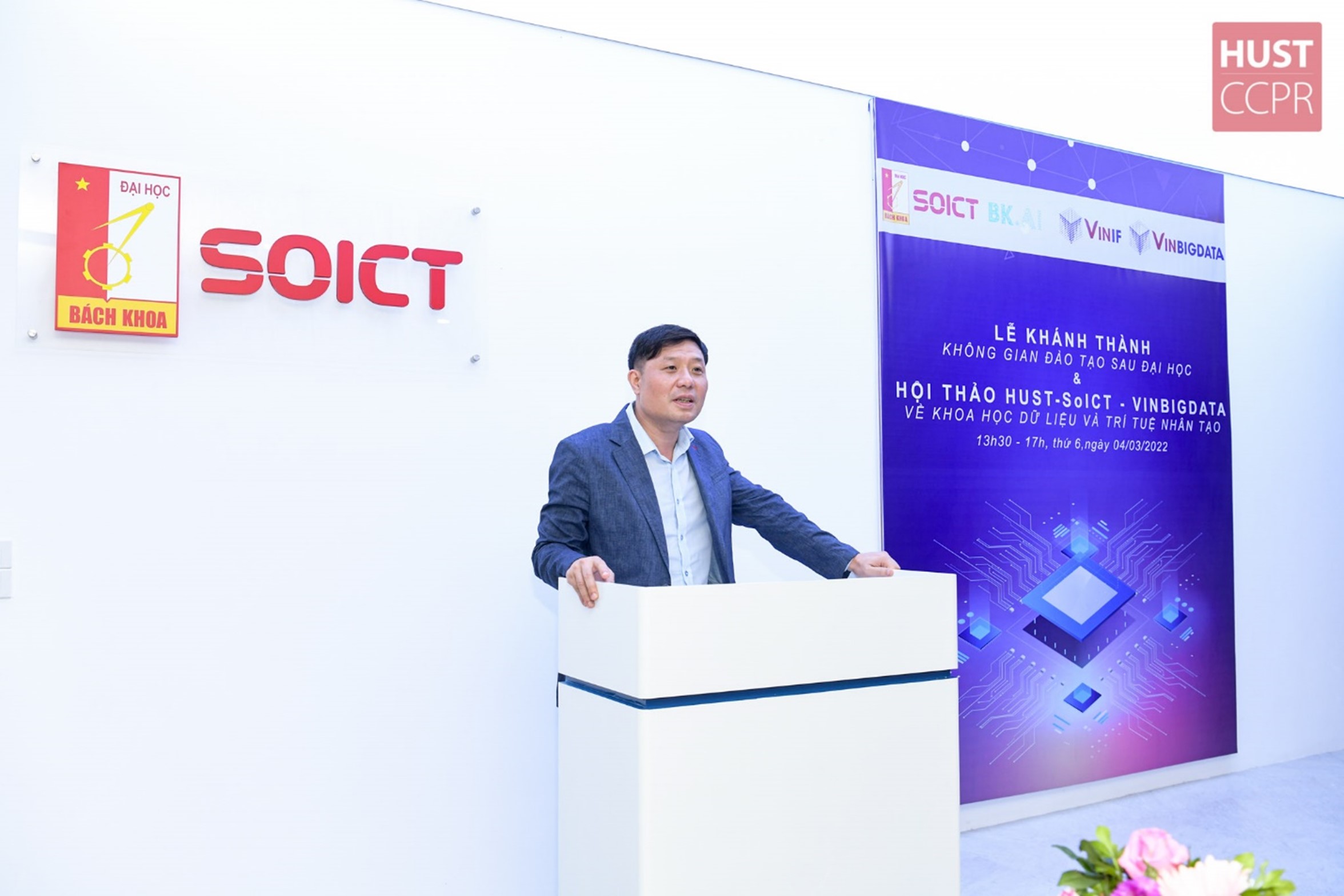 Prof. Vu Ha Van spoke at the ceremony
Prof. Van considers HUST as a promising destination for the young Vietnamese elite to do scientific research. He assessed that "HUST is the most reputable university in Vietnam in research and training activities".
Currently, HUST expects to recruit 20% of HUST students to participate in postgraduate training each year. Accompanying HUST, VinIF supports scholarships for graduate students 120 million VND/year and Ph.D. students 150 million VND/year.
EAO - HUST