https://hust.edu.vn/en/news/campus-life/the-7th-international-conference-on-emerging-challenges-management-in-the-digital-evolution-502785.html
On December 5-6th, 2019, Hanoi University of Science and Technology, The University of Danang – University of Economics, VNU University of Economics and Business, National Economics University and AVSE Global (France) organized the 7th International Conference on Emerging Challenges: Management in The Digital Evolution (ICECH2019) in Hanoi, Vietnam.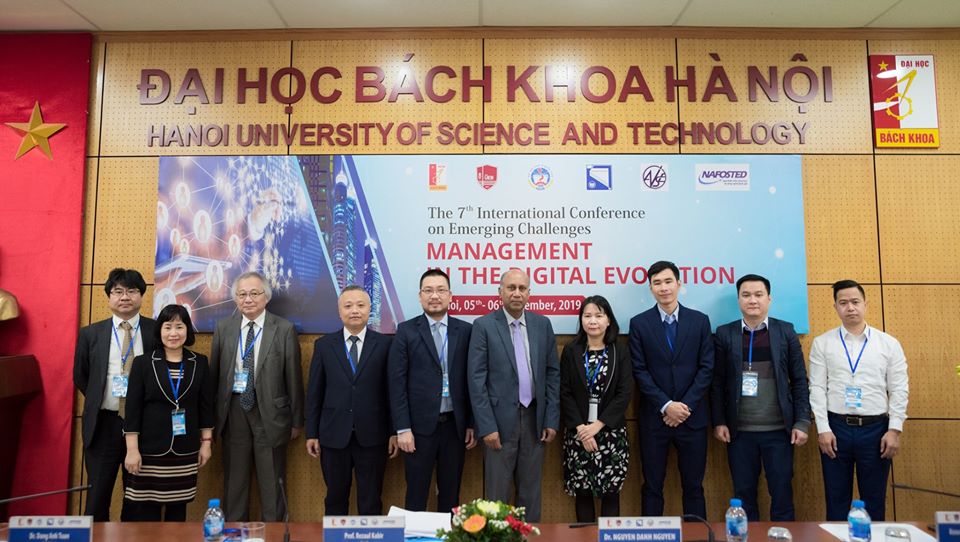 ICECH2019 aimed to provide an academic conference for academics and professionals to share their most updated research findings and knowledge in growth and sustainability in Asia-Pacific. This conference covered a variety of topics including strategic management, human resources, corporate governance, marketing management, organizational behavior, sustainable business development, innovation and entrepreneurship, etc.…
With the greater impact of digitalization in recent times, the symposium had gained increasing recognition, showing that ICECH has been playing an important role as a forum for researchers and experts in the region.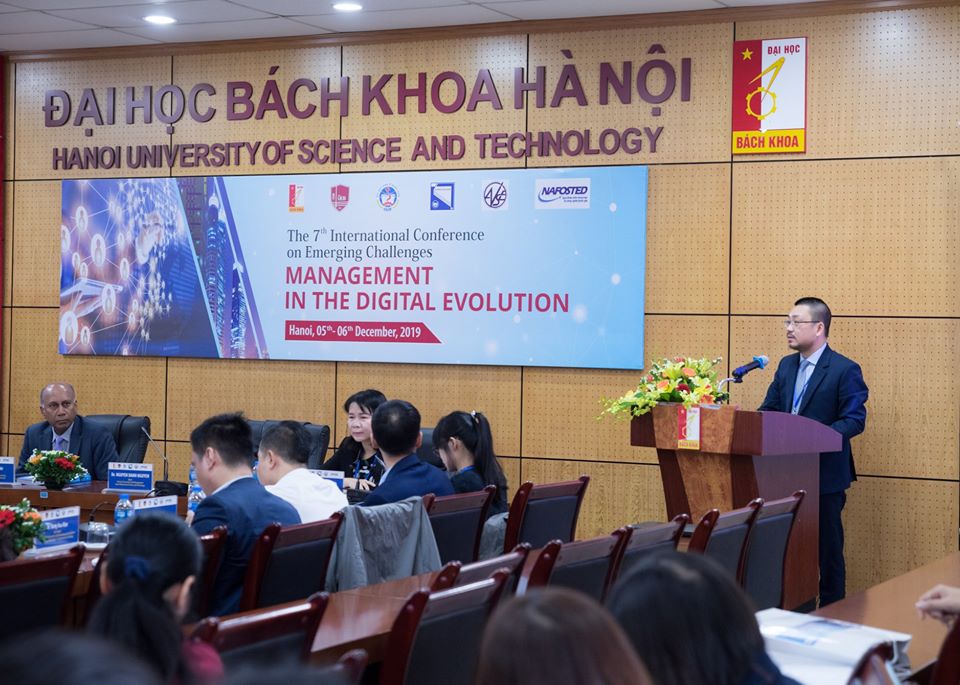 Dr. Nguyen Danh Nguyen, Dean of School of Economics and Management, Hanoi University of Science and Technology delivered the opening remarks, expressing his gratitude for the experts and participants of the event and his hope for this convention to be a great success.
This year, the symposium was attended by many world-class experts such as Prof. Rezaul Kabir (University of Twente, The Neitherlands), Prof. Hisham Farag (University of Birmingham, England), Prof. Huynh Trung Luong (AIT, Thailand) and Prof. Matsui Yoshiki (Yokohama National University, Japan). In addition, more than 50 papers of authors from Vietnam and other countries were published in the Conference's journal with 26 presentations were given at the convention.
Thu Ha
Photo: School of Economics and Management