https://hust.edu.vn/en/news/campus-life/mou-signing-with-mcmaster-university-canada-293599.html
On the 6th December, 2017, there was a bilateral collaborative agreement signing ceremony between Hanoi University of Science and Technology (HUST), Vietnam and McMaster University, Canada. This event was carried out during the visit of the Premier of Ontario - Kathleen Wynne to Vietnam in order to promote bilateral trades and collaboration in science, technology, foods and agriculture.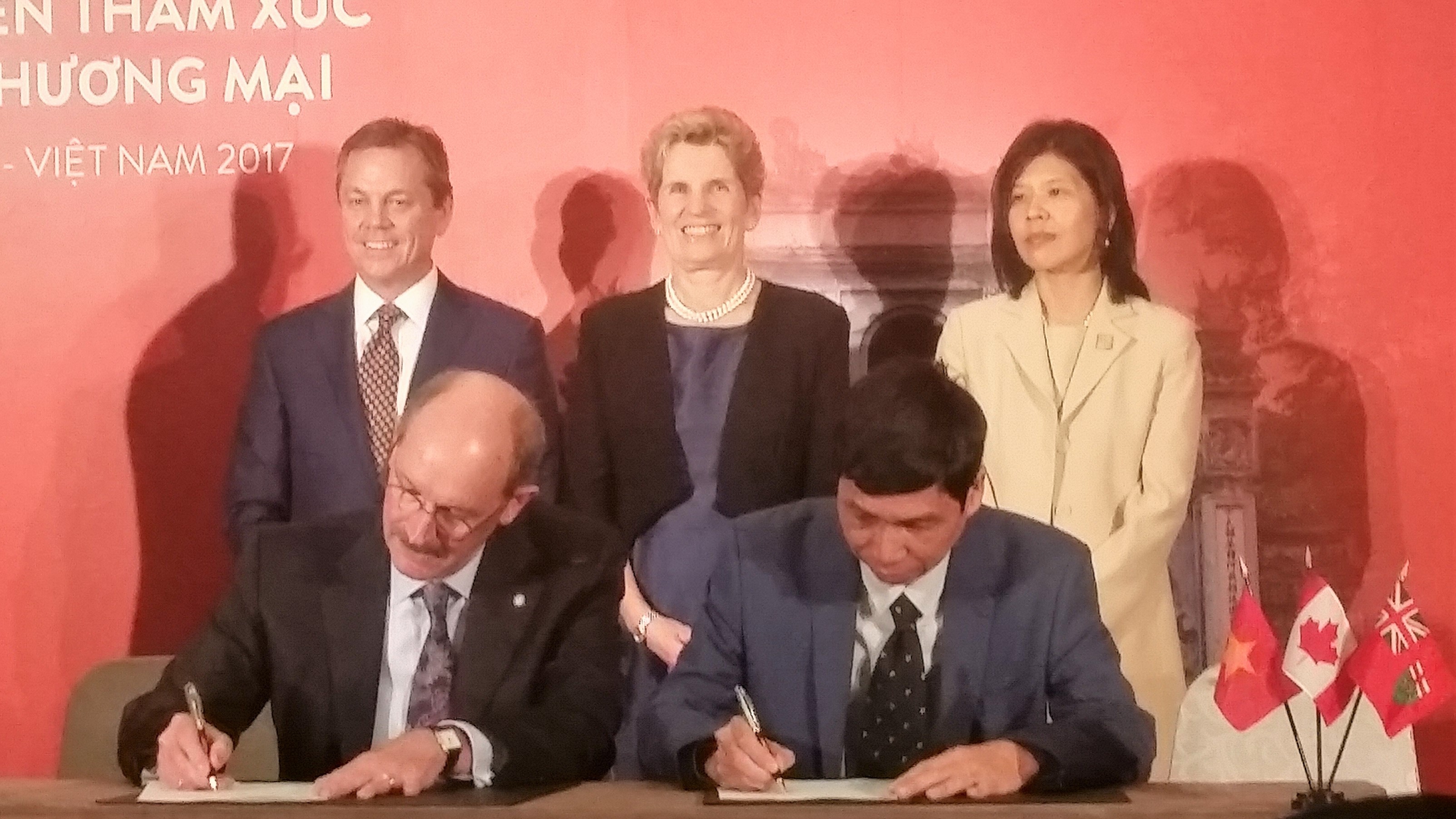 Prof. Dinh Van Phong and Dr. Peter Mascher signed the Memorandum of Understanding
On behalf of the two institutions, Prof. Dinh Van Phong – Vice President of HUST and Dr. Peter Mascher – Vice Provost of McMaster University signed the Memorandum of Understanding, in which the two universities will collaborate in research, academic exchange of faculty staff and students for undergraduate and graduate programs. This MoU will be affected in five years and bring with greater opportunities for HUST to develop significant relations with Canadian HEIs.
McMaster University was established in 1887, as a leading HEI in Canada. Currently, McMaster University ranked in top 5 of Canadian universities and is one of the two universities of the Ontario State listed in the top 100 universities in the world.
With research oriented vision, McMaster University aims at collaborating in research with leading and highly recognized universities and research institutions worldwide.
ICD - CCPR