https://hust.edu.vn/en/news/campus-life/hust-s-researchers-successfully-invented-a-quick-test-kit-for-ncov-507938.html
Research group of Dr. Le Quang Hoa, School of Biotechnology and Food Technology (HUST) has recently announced their success in developing a nCoV test kit, named RT-LAMP, which gives the result after 70 minutes rather than at least 4 hours by the current method.
Instead of using the Reverse Transcription Polymerase Chain Reaction (RT-PCR), HUST's scientists use the technique of The Reverse Transcription Loop-mediated Isothermal Amplification (RT-LAMP), which is regularly applied to identify the ribonucleic acid (RNA) of pathogens.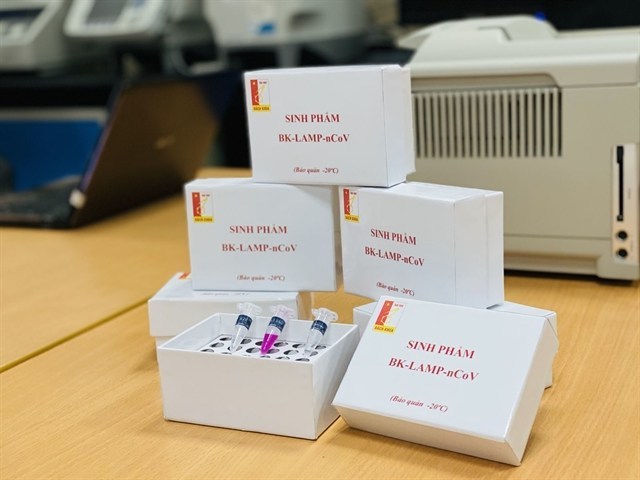 The RT-LAMP test kit developed by HUST's scientists
Accordingly, the cost for each product is 350.000 VND ($15), comparing to 1.000.000 VND (approximately $43) of the RT-PCR kit. On the other hand, RT-LAMP is evaluated to be simpler yet more applicable than other micro biotech techniques.
After the publishing of the nCoV's genome sequence 2019 on the GenBank database on Jan 13th, the scientist group started their experiment on developing the new test kit. These ambitious and passionate researchers hope to have at least 12 RNA samples of the novel coronavirus to check and experiment before having the products registered and mass-produced.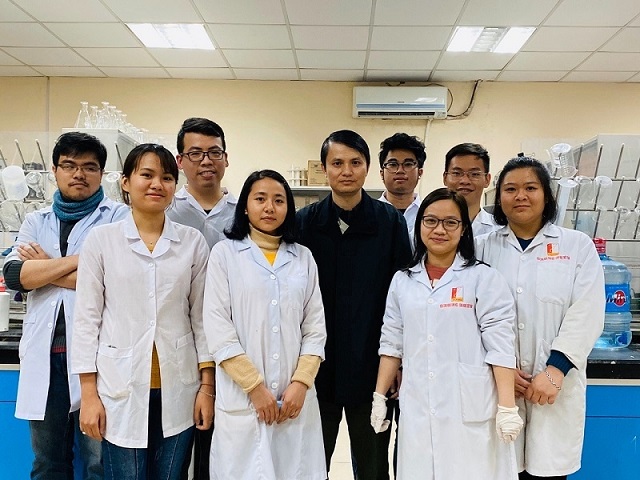 HUST's research group who successfully developed the new test kit
Dr. Le Quang Hoa's research group has more than 15 years of inventing, developing and detecting factors causing disease based on biotech and immunological techniques. The quick test process for the African swine fever virus (ASFV) using RT-LAMP is currently experimented on samples and has been already applied at several factories in order to control the infectious agents in imported foods.