https://hust.edu.vn/en/news/campus-life/green-playground-a-collaborative-project-between-hanoi-university-of-science-and-technology-and-hoa-binh-department-of-education-and-training-613280.html
(HBO) – A creative playground model was inaugurated at Nguyen Tat Thanh School in Hoa Binh city on January 4. The inauguration ceremony saw the participation of representatives from the provincial Department of Education and Training, the Hanoi University of Science and Technology, and the ACES Vietnam project.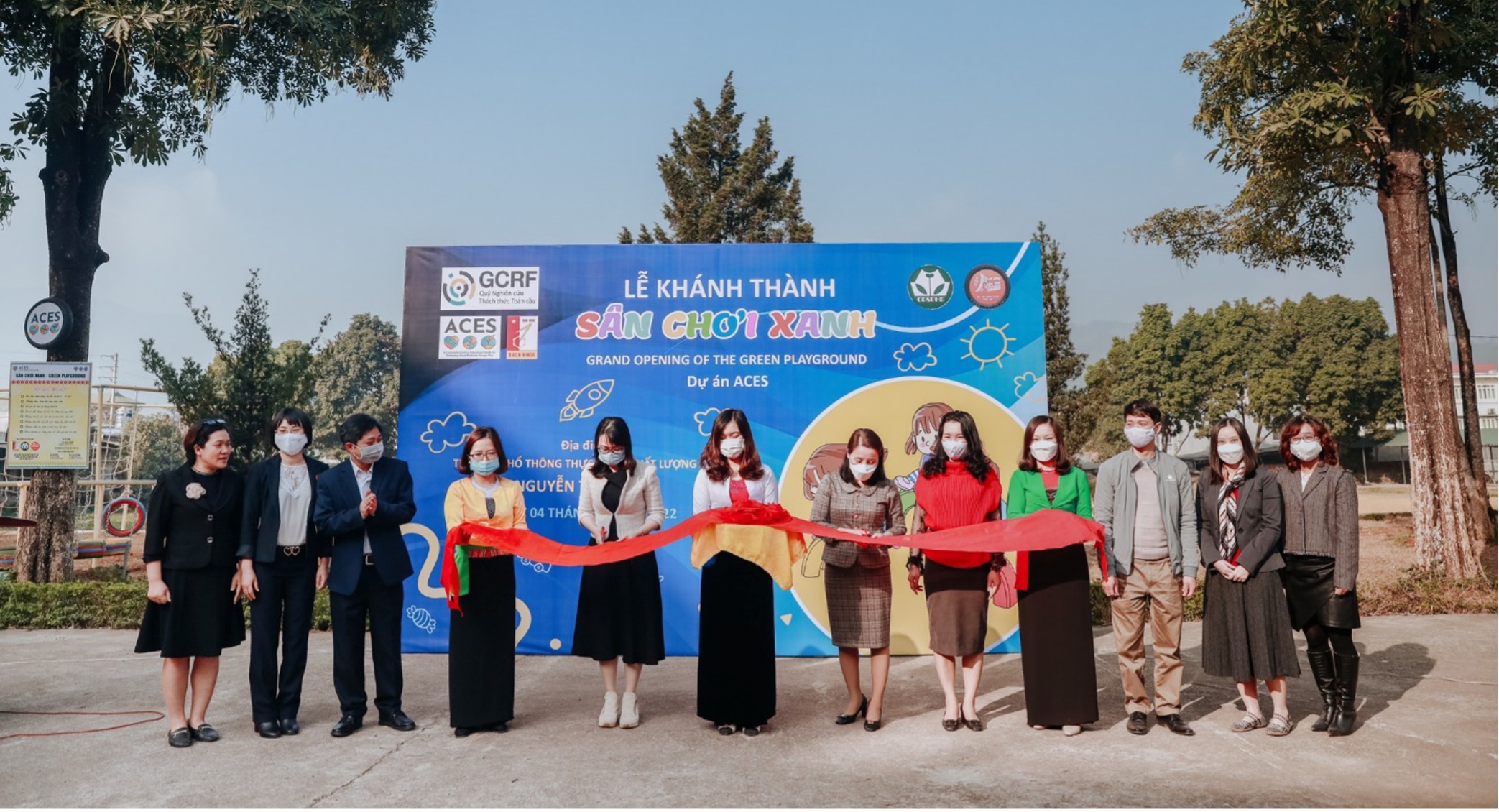 Delegates cut the ribbon to inaugurate the "Green Playground" project at Nguyen Tat Thanh School in Hoa Binh city.
The "Green Playground" is an educational playground model that combines playfulness and streamlined education, which is different from normal physical playgrounds. It consists of four sections: physical playground, recycling garden, herbal garden, and Muong cultural space. Facilities in the physical playground are made from recycled materials. Meanwhile, pupils can use plastic bottles to grow flowers in the recycling garden.
The playground is part of the project "Community-centred educational model for developing social resilience: playfulness towards an inclusive, safe and resilient society", which is implemented by the Hanoi University of Science and Technology and funded by the Global Challenges Research Fund (GCRF) with the participation of many universities worldwide.
The playground was completed with the support of ACES Vietnam project, Yves Perrin - a French teacher, and lecturers of the Hoa Binh College of Education, and idea contribution of pupils. The model can be replicated in other schools in the locality, including those in particularly disadvantaged areas./.
Some pictures of the "Green Playground"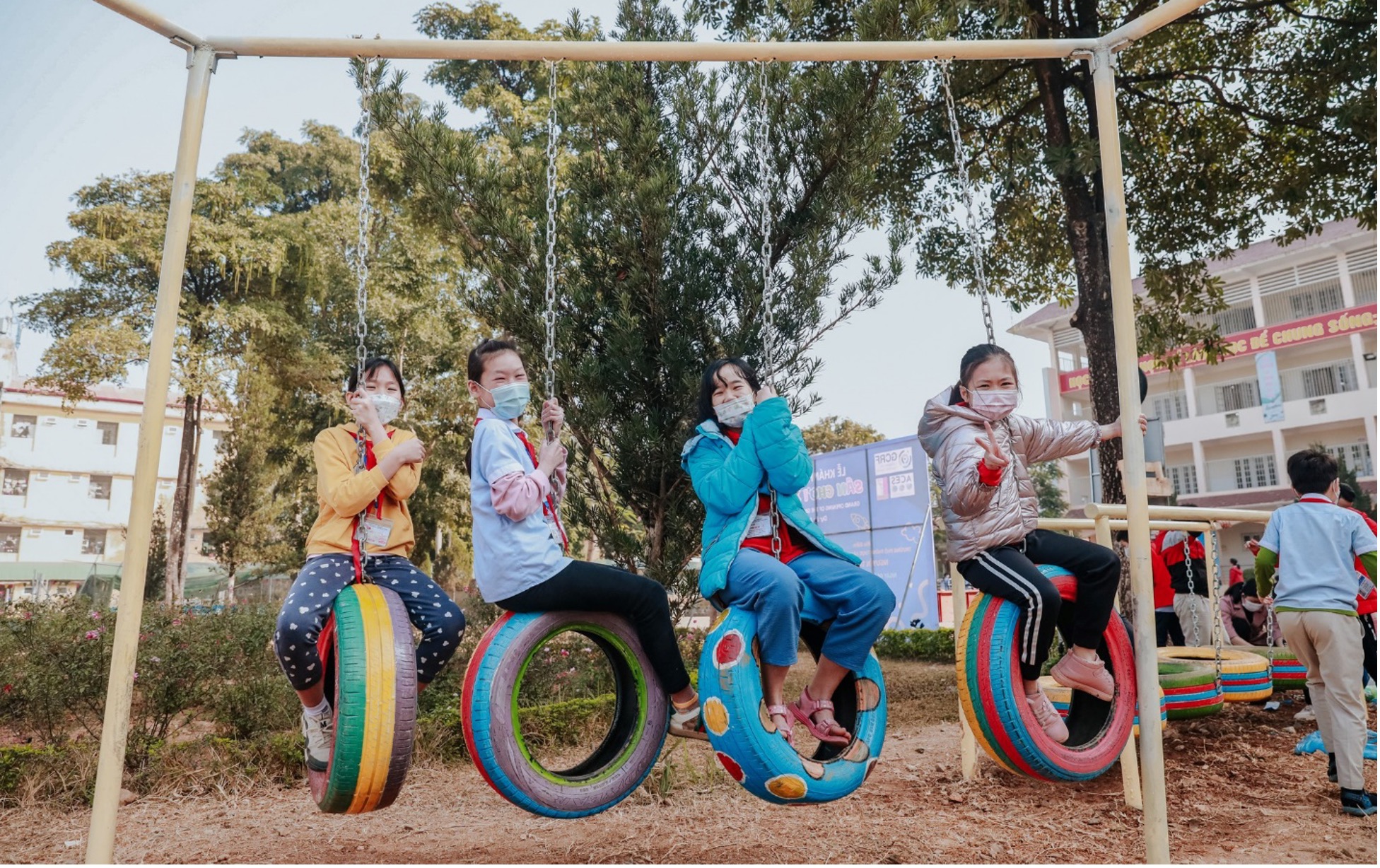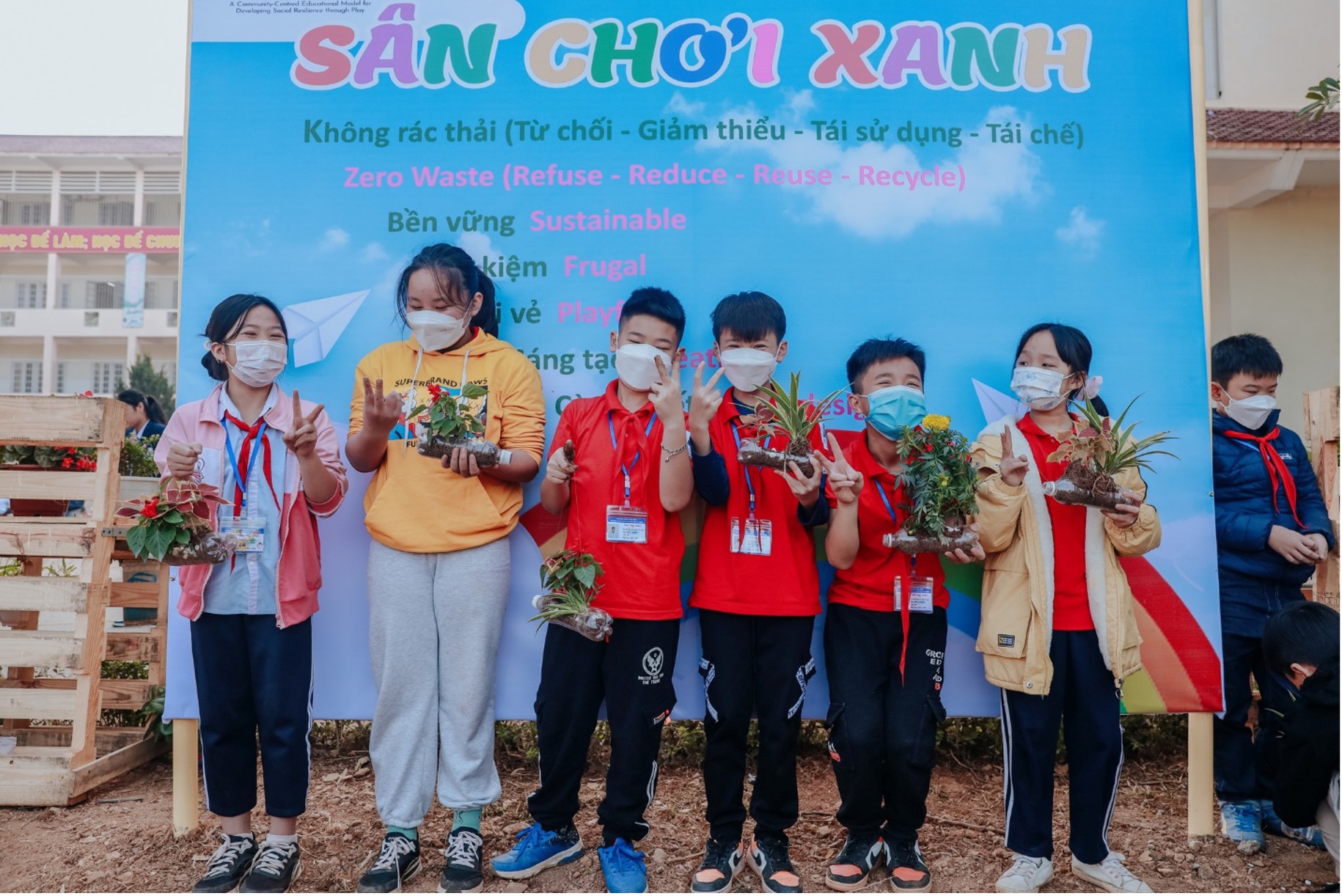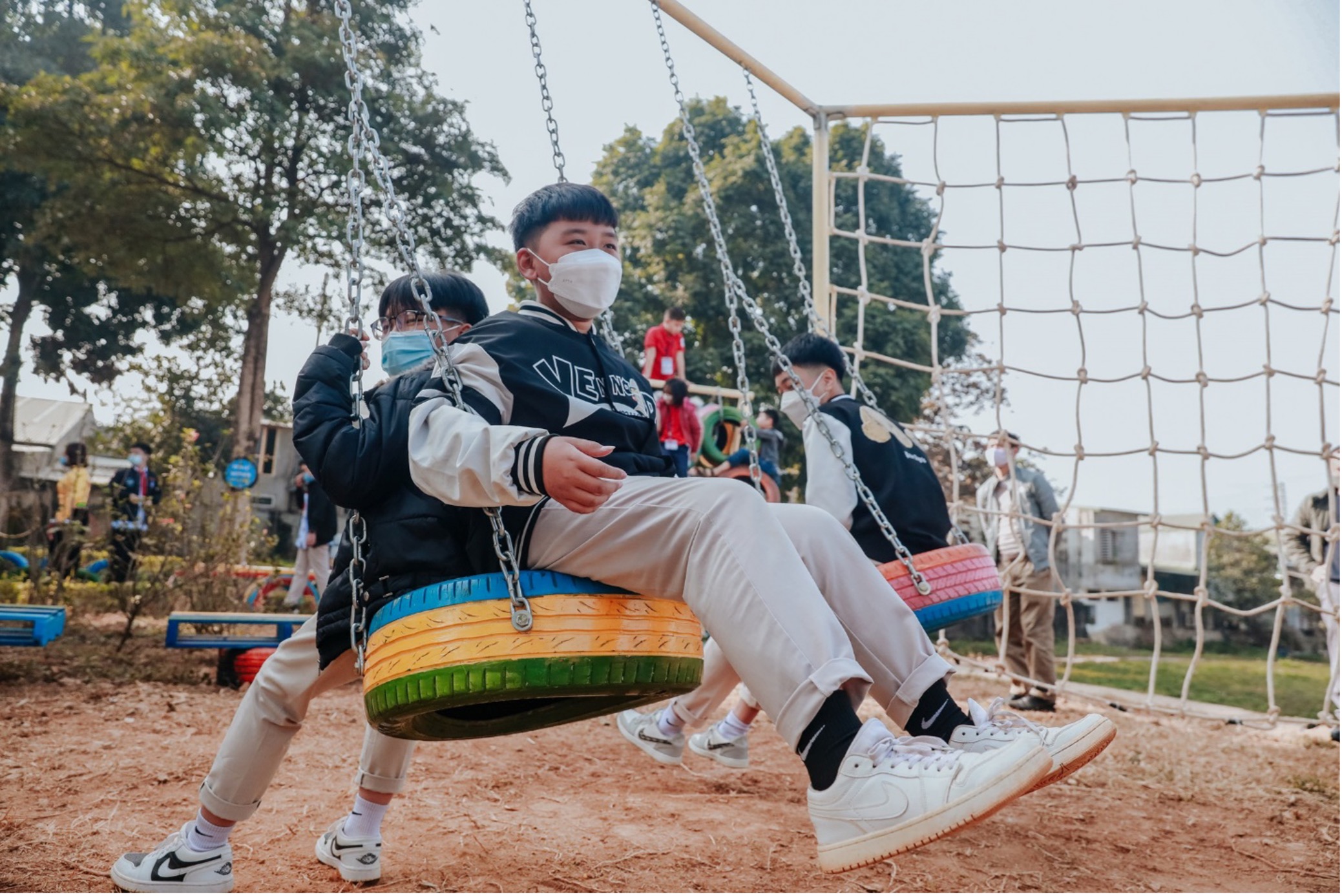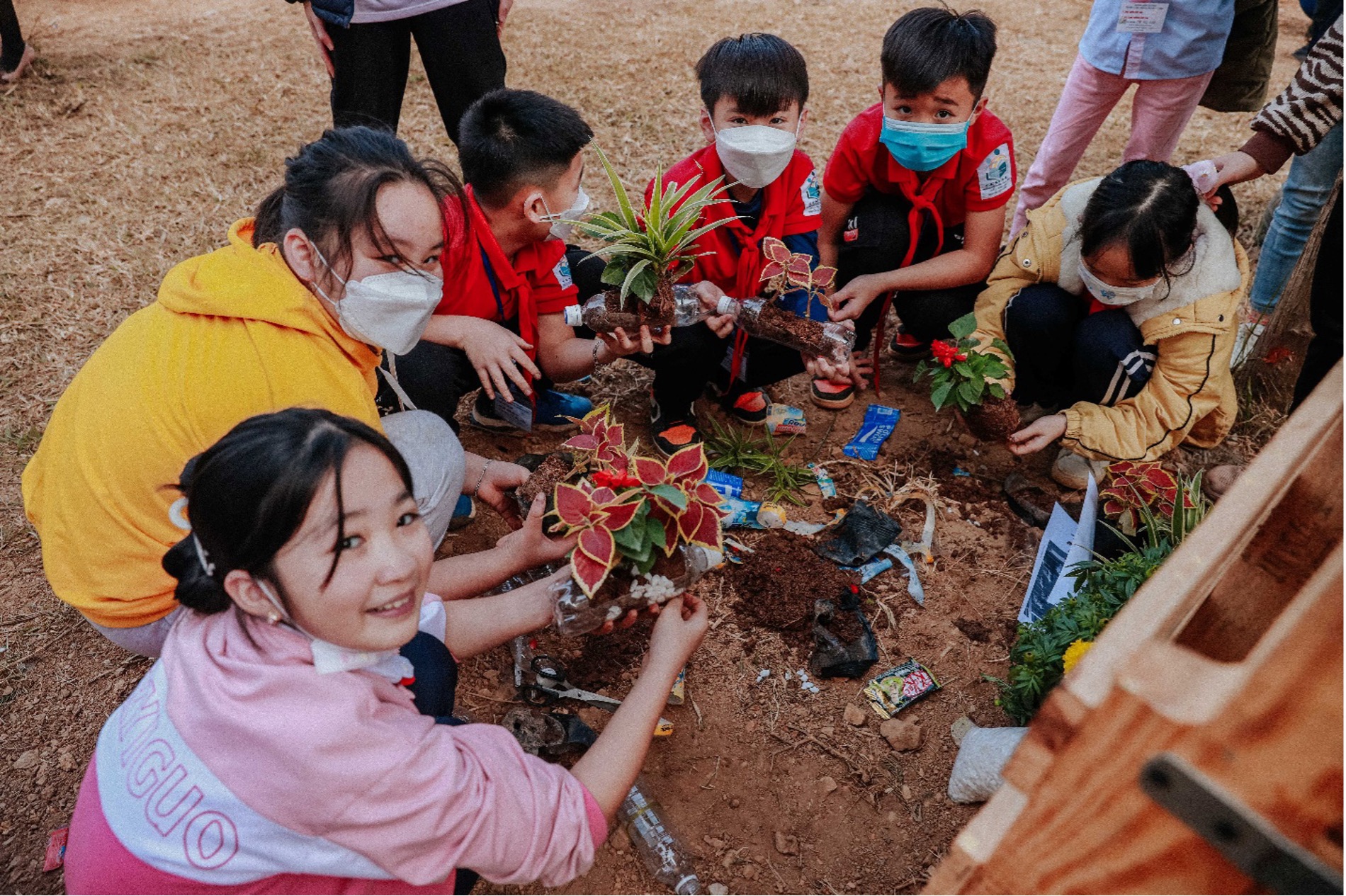 Sources: HBO