https://hust.edu.vn/en/news/campus-life/hust-s-highlights-on-enterprise-cooperation-in-april-574048.html
University – Industry (U-I) collaboration has received special attention at Hanoi University of Science and Technology (HUST) in the recent years. April was seen a very successful U-I collaboration month and marked the initial activities towards celebrating the 65th foundation anniversary of HUST in October 2021.
With the meaningful support from Hanoi Beer-Alcohol-Beverage Joint Stock Corporation (HABECO), on 8th April 2021, HUST and HABECO signed a Memorandum of Sponsorship on upgrading the front hall of Building B1 and analytical equipment for the School of Biotechnology and Food Technology, with total value of over VND 2 billion. This sponsorship also reflects a strong sense of giving back to the university as it was initiated and supported by a number of HUST's influential alumni who are now HABECO's executive leaders. They would like to contribute their effort in making an innovative environment to later generations of students, especially when 2021 is a 65th anniversary of the university.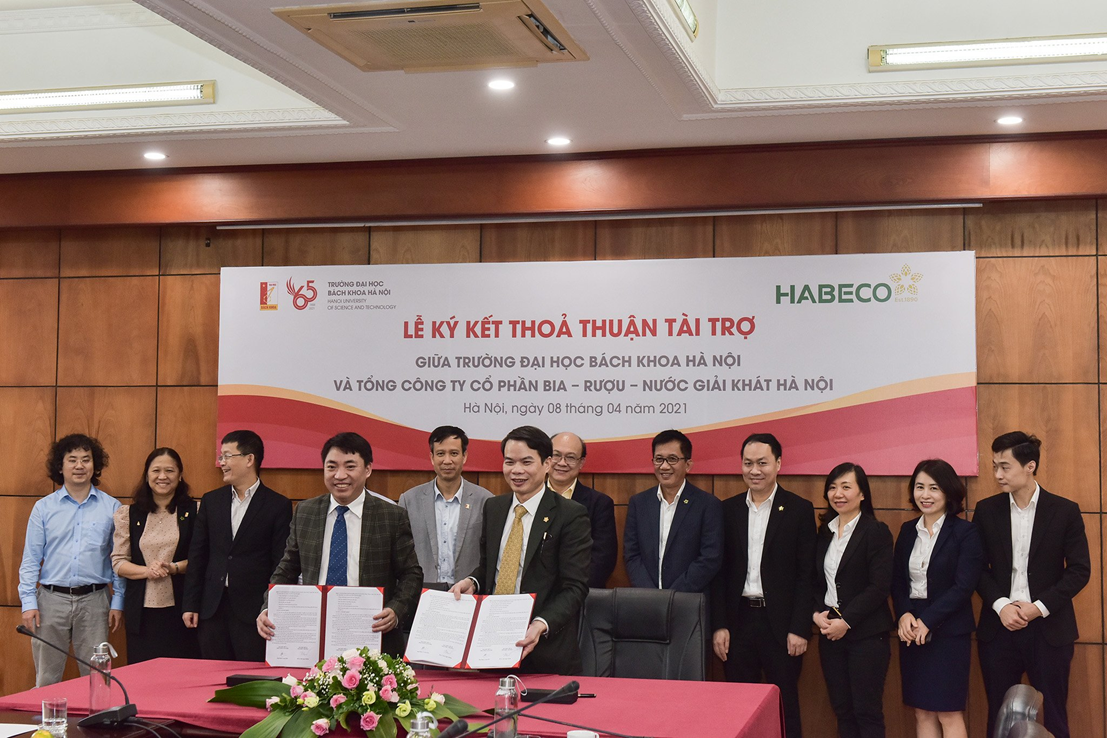 A signing ceremony between HUST and HABECO
HUST takes great pride in collaborating with one of the leading groups in Asia such as Viettel. In 2021, Viettel ranks the 325th in list of the world's 500 most valuable brands with the value of USD 6.016 billion (according to Brand Finance, a world-leading independent branded business valuation consultancy firm). HUST's alumni make up 25% key executive staff besides 2800 other alumni who are working for Viettel.
The Military Industry-Telecoms Group, Viettel signed a Memorandum of Understanding with HUST which emphasized a commitment from both sides to cooperation on education through a series of areas including developing "Viettel Talents" program; joint scientific research, a joint research lab, and a HUST's Alumni Network at Viettel.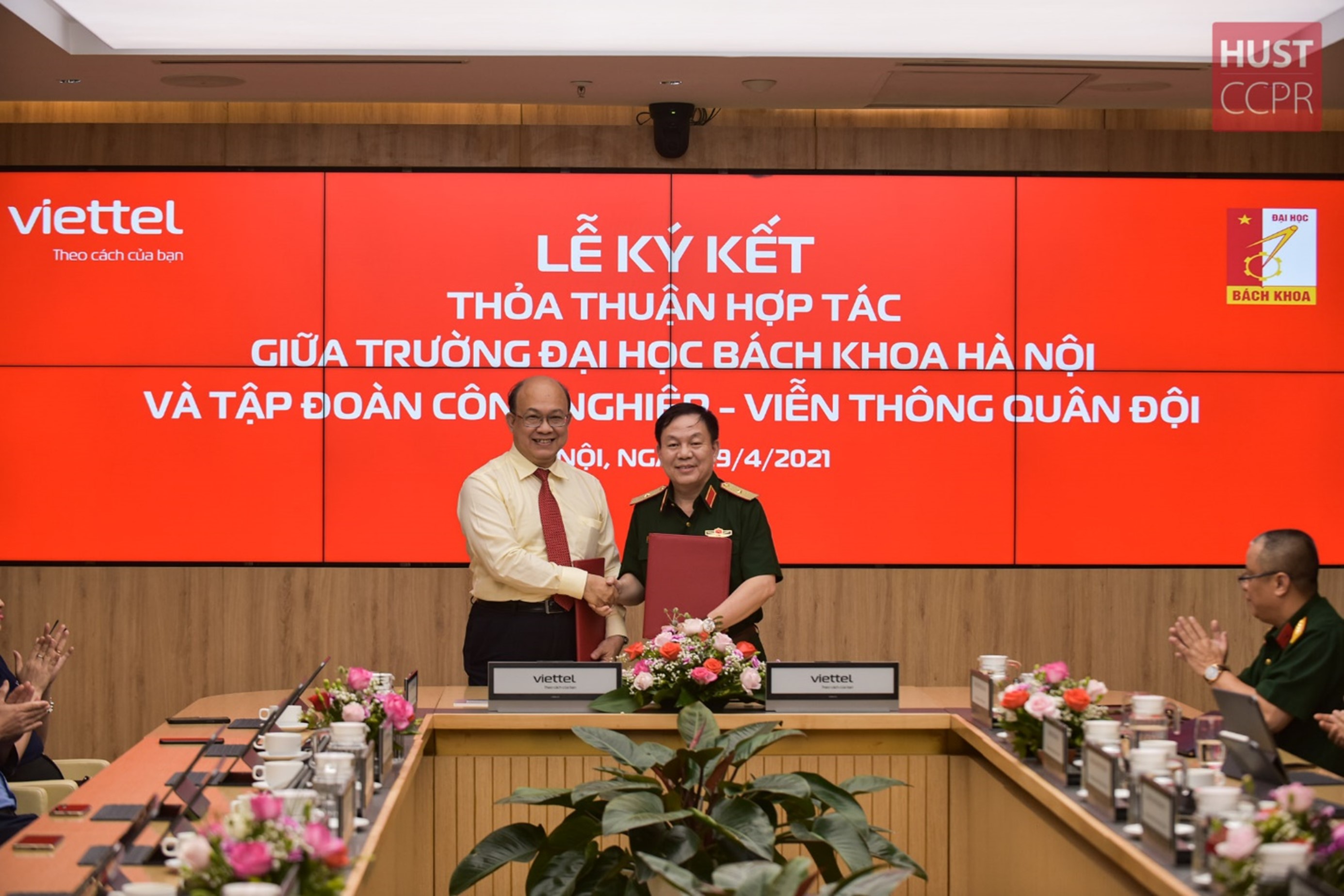 Viettel Group and HUST leaders at the signing ceremony
Partnering with industry becomes very essential at the university. The above collaboration highlights not only a strong commitment to scientific and technological development but also friendship and collaboration between HUST and our partners. We hope that such remarkable collaboration will bring about positive outcomes in the near future.