https://hust.edu.vn/en/news/campus-life/ford-vietnam-supports-school-of-mechanical-engineering-of-hust-in-training-and-research-activities-618361.html
On February 23, Ford Vietnam Co., Ltd. presented a red Ford Ecosport 2016 car to the School of Mechanical Engineering of HUST to support their training and research activities. Also, this donation is an essential stepping stone for further cooperation between HUST and Ford Vietnam.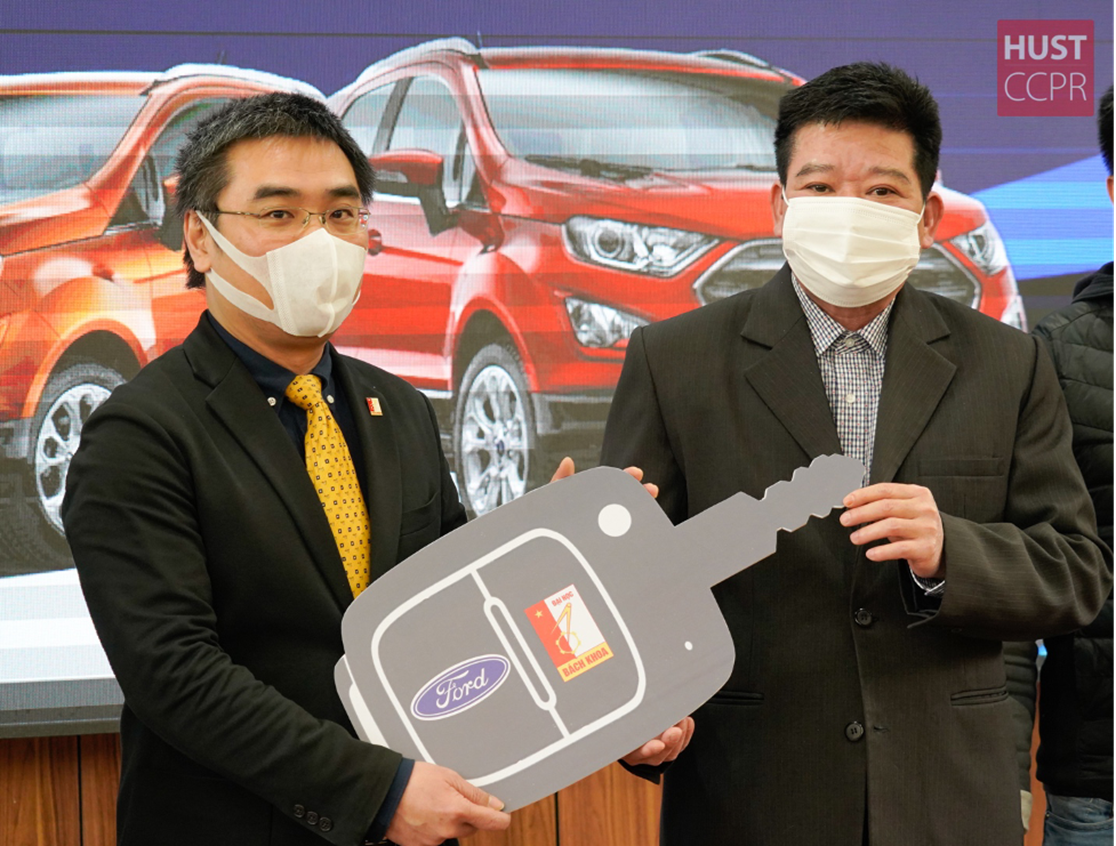 The 2016 Ford Ecosport car has a high ground clearance, which is convenient to move in crowded urban areas, but also creates a very sporty feeling when traveling on passes and slopes... Facing the often flooded streets during the rainy season in Vietnam, the Ecosport 2016's ground clearance is up to 200mm with a high air intake system, which partly helps the car wade through small puddles quite easily and also very safe.
Assoc. Prof. Huynh Dang Chinh - HUST Vice President expressed his appreciation to Ford Vietnam for their sponsor to the training and research activities of HUST. "During the past few years, Ford Vietnam has greatly sponsored to HUST, helping students to gain practical experiences while still studying in university, bridging the gap between school lessons and real work.", emphasized by Prof. Huynh Dang Chinh.
The Vice President also addressed his expectation to the continuous development of Ford Vietnam, so new engineers and bachelors of HUST will have the chance to work in a cutting-edge technology environment, in the context of rapid development of energy, transportation, and vehicles as actual.
Mr. Nguyen Ngoc Khuong, Deputy General Director of Ford Vietnam Co., Ltd. shared the company's motto: "Long-term commitment to the community". He affirmed: "We understand that human resources is an important factor determining the development of the domestic automobile industry in particular and the Vietnamese economy in general. HUST, specifically the School of Mechanical Engineering, is one of the leading educational engineering institutions in Vietnam, and is the cradle of supplying prestigious and high-quality human resources for the country and for Ford Vietnam".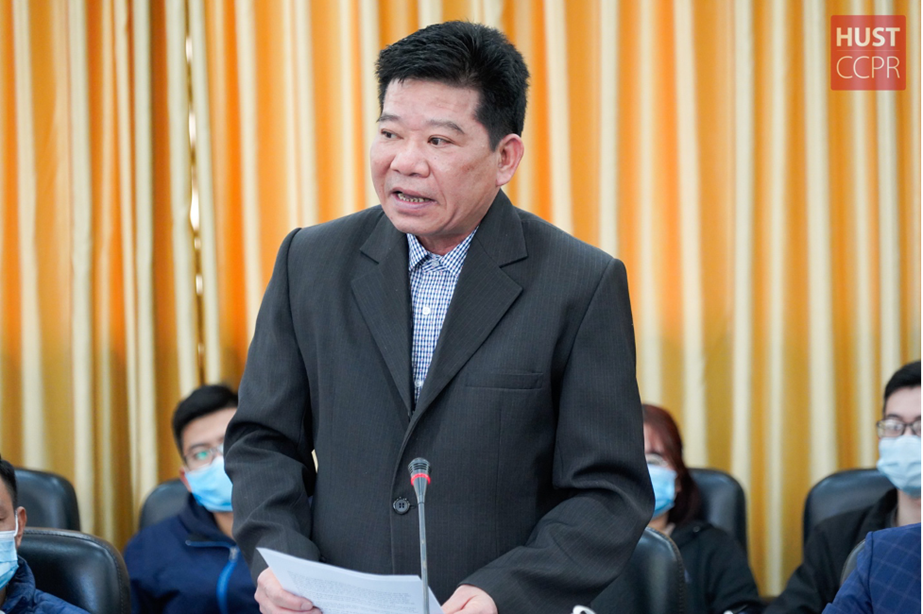 Mr. Nguyen Ngoc Khuong, Deputy General Director of Ford Vietnam Co., Ltd., spoke at the car handover ceremony.
He added: "In gratitude for HUST, Ford Vietnam donated cars to the School of Mechanical Engineering to serve for the research, study and practice learning of HUST students, so they will be better equipped while going to the labor market".
Receiving the sponsored car, Assoc. Prof. Nguyen Viet Dung - Vice President of the School of Mechanical Engineering stated that this activity is very meaningful for students as it motivates them in studying, researching and experiencing. "The School of Mechanical Engineering always highly appreciates the university-industry partnerships. This is the driving force to improve the quality of learning by motivating students to learn through experience", shared by Prof. Nguyen Viet Dung.
Ford Vietnam Company was established in 1995 as a joint venture between Ford Motor Company and Song Cong Diesel Company with a total investment capital of 126 million USD so far. Right from the early days of its establishment, Ford Vietnam has always accompanied and supported HUST students in the fields of dynamic mechanics and automobile mechanics. Many generations of HUST students had chances to practice, experience, foster their skills and become Ford Vietnam employees, holding management and leadership positions.
EAO - HUST