https://hust.edu.vn/en/news/campus-life/hanoi-university-of-science-and-technology-cooperates-with-sun-inc-to-establish-education-technology-r-d-centre-edtech-centre-634040.html
On the morning of June 1st, 2022, the opening ceremony of the Center for Technology and Digital Transformation Solutions in Education (EdTech Centre) took place successfully, with the participation of Mr. Nguyen Son Hai – Director of Information Technology Department (Ministry of Education and Training), Associate Professor Huynh Quyet Thang - President of Hanoi University of Science and Technology (HUST), Mr. Taihei Kobayashi - CEO of Sun* Inc, together with representatives from management and research units inside and outside HUST, information technology companies, and press agencies.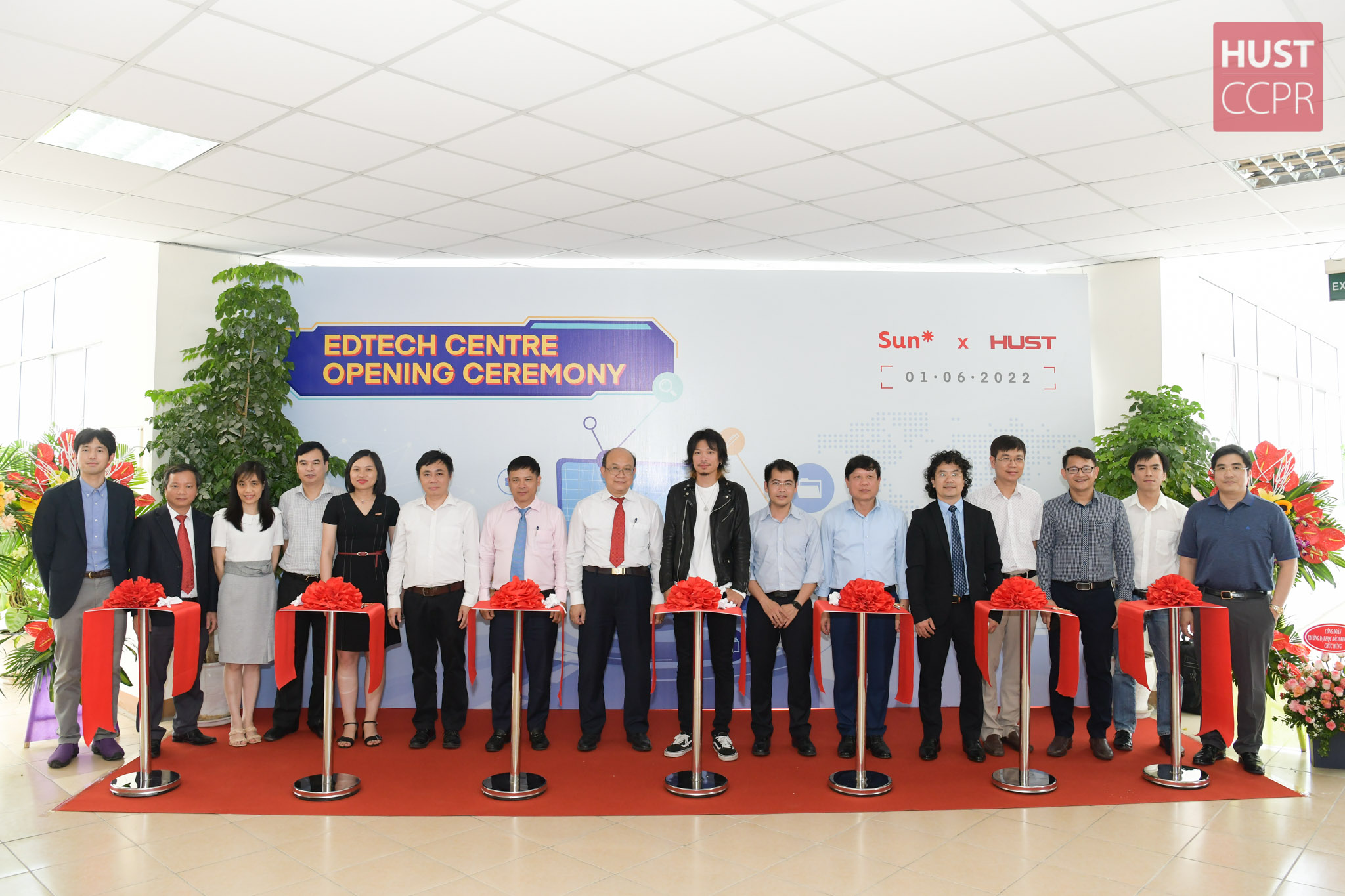 The establishment of the Center marks an important cooperation step between HUST and Sun* in the digital transformation journey in education. Hanoi University of Science and Technology with the strength of a leading technology research and training institution in Vietnam, combined with Sun*'s experience in developing and operating many technology products in the education sector in Japan and Vietnam. With those advantages of the two sides, this cooperation aims to contribute to the mission of digital transformation of Vietnam's education, and to the completion of the goals set out in the Government's Project on Increasing technology application in digital transformation in education and training for the period 2022-2025, with a vision to 2030. In this project, Sun* will invest $796,000 in the first year and $719,000 in the second year and Hanoi University of Science and Technology will provide other fees and facilities.
The EdTech Center was built with an open operating model, encouraging domestic and foreign scientists and research experts to conduct research and applications in the field of digital transformation of education, in order to improve the efficiency of education, bringing high-quality education to everyone. In the long-term goal, The EdTech Center is a place to connect research, development, and application teams of digital transformation in education at Hanoi University of Science and Technology with non-university institutions, to promote strength and jointly conduct research goals.
The Center has the following specific tasks: Scientific research and applications; Implementation consultants; Support undergraduate and graduate training: Cooperation with domestic and foreign partners
Initially, EdTech would develop two initial products: eHUST - an online education management system; and a large-scale online training system, in line with the Government's requirements on digital transformation in education, integrating online and offline training called MOOCdaotao.ai.
HUST and Sun* do hope that EdTech Center will soon reap many successes, bringing positive effects and awesome values ​​to education in the near future.
EAO - HUST