https://hust.edu.vn/en/news/campus-life/hanoi-university-of-science-and-technology-hust-actively-promotes-digital-transformation-in-education-617699.html
Organized by Hanoi University of Science and Technology and Open University (UK), the workshop "Digital Transformation in Vietnam Higher Education" on February 15th addresses opportunities and challenges of digital transformation in Vietnamese higher education system.
During the workshop, Assoc. Prof. Huynh Quyet Thang, President of HUST, affirmed that digital transformation was one of the most pivotal missions of the university. He was pleased to share with the key digital transformation guests about HUST's achievements on digital transformation over the past time, particularly the launch of eHUST Online University Administration System on September 22nd, 2021.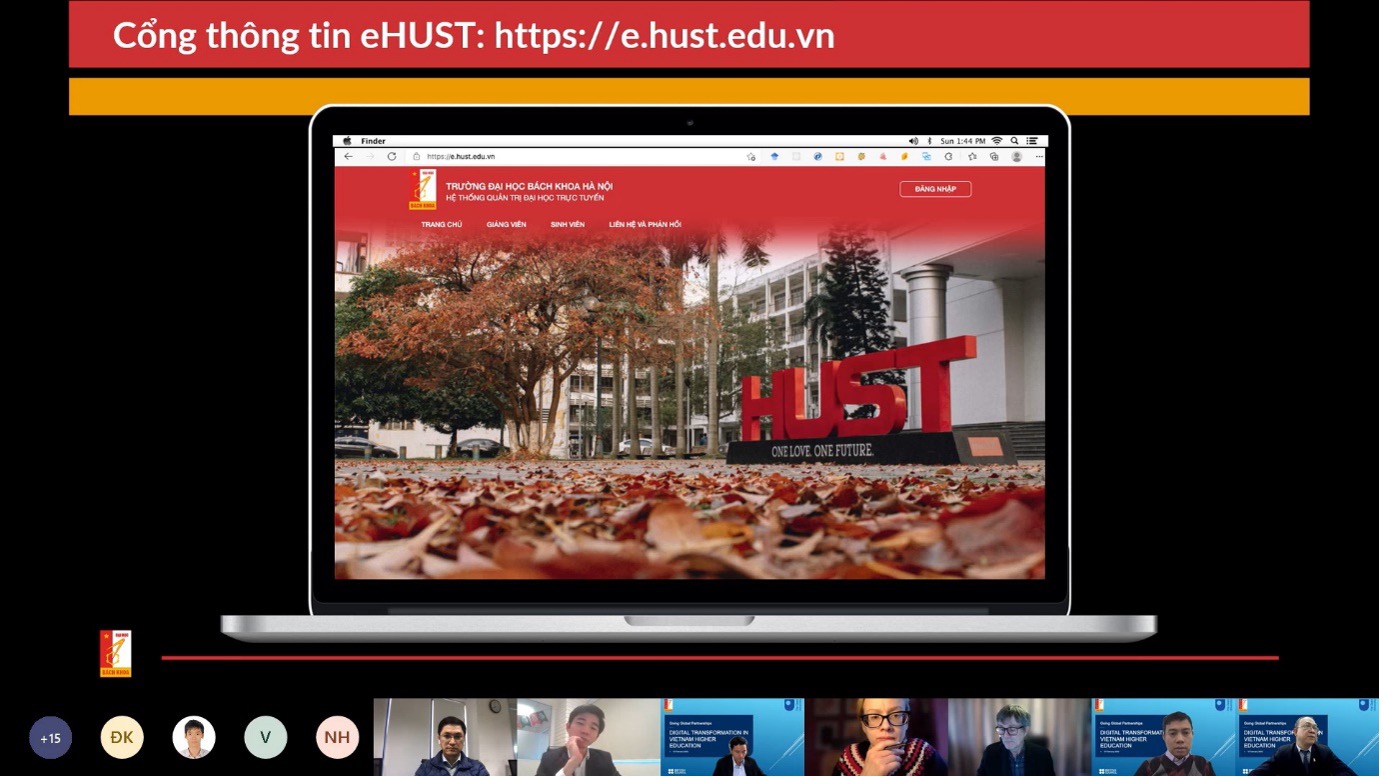 Assoc. Prof. Huynh Quyet Thang, President of HUST introduced eHUST system
"The advent of the eHUST System is considered a significant step in the digital transformation process of HUST", Assoc.Prof. Huynh Quyet Thang said.
eHUST has been integrating available applications to build a general architecture, ensuring the convenience and efficiency of teaching, learning and administrative procedures for lecturers, students, and staff. In addition, the system collects the data of university activities in order to present the analysis and evaluation to foster more effectivemanagement and administration of the university. The system's database shows its ability to extract reports and statistics quickly and precisely, thus, it responds well to the standardized data model of the Ministry of Education and Training,
As a large size university with about 35,000 students, 2,000 officers and teachers, and more than 200,000 alumni, eHUST is expected to become a dynamic ecosystem supporting all stakeholders.
"Digital transformation is not simply a project, but can create critical changes in an any organization", Dr. Dao Dinh Kha, former Director of Information Technology Department - Ministry of Information and Communications said.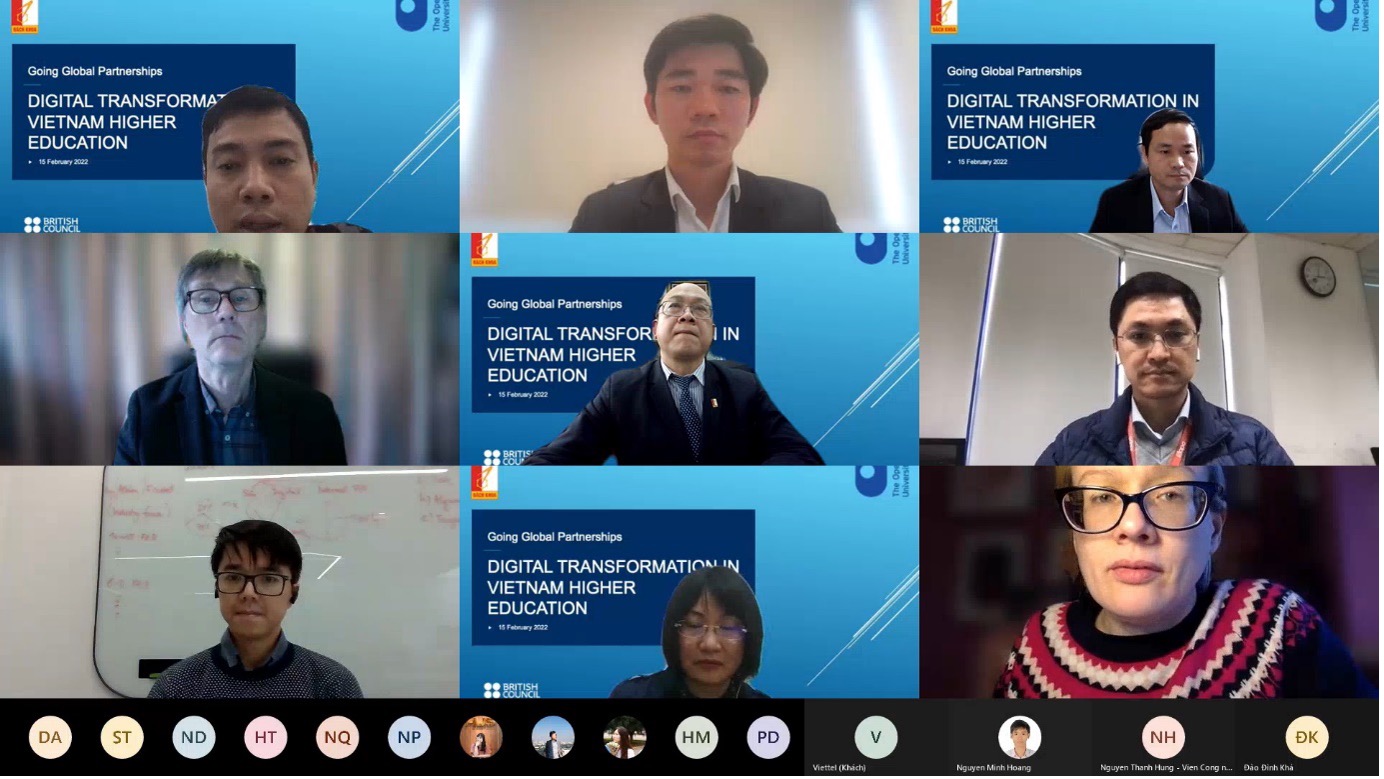 Delegates from universities and enterprises discussed at the workshop
For businesses, digital transformation is regarded as a basis for their production and operation. "Digital transformation is not a short-term project, but a long-term journey due to the non-stop change of technologies", Mr. Le Nhan Tam, Chief Technology Officer at IBM Vietnam said. He emphasized the two critical factors for a successful digital transformation process of every organization: a clear digital transformation strategy and the determination from leadership.
The workshop is co-hosted by Hanoi University of Science and Technology and Open University (the UK) in the framework of British Council's research on "Willingness for digital transformation in Vietnam universities and opportunity to cooperate with the UK". With the recent achievement of eHUST system, the collaborative project with OU, and the current workshop, HUST shows its continued commitment in promoting digital transformation in higher institution as well as working with multiple domestic and international partners to promote an effective digitalized education system and beyond.
EAO - HUST