https://hust.edu.vn/en/news/campus-life/hust-celebrates-its-65th-anniversary-announcing-to-establish-3-schools-606668.html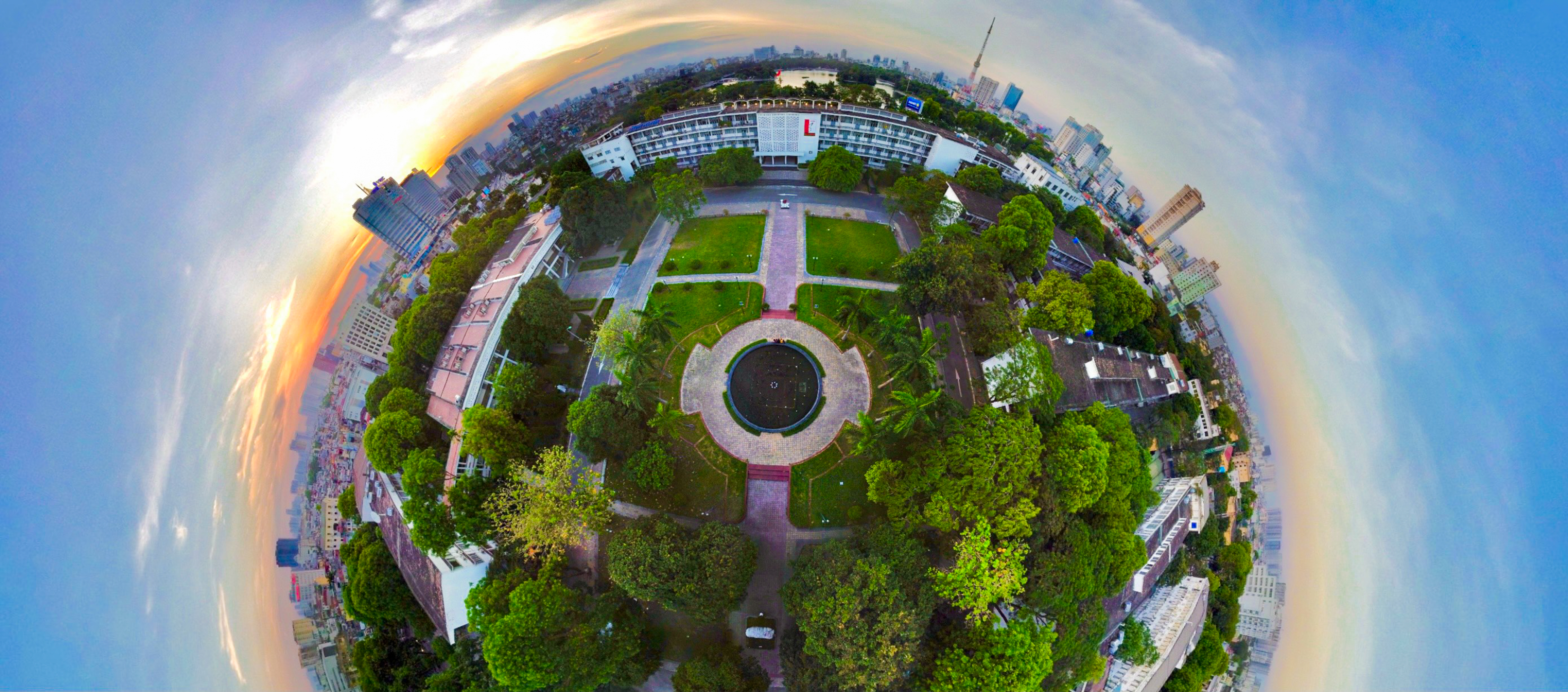 On its 65th anniversary celebration, Hanoi University of Science and Technology announced the establishment of 3 schools. This is the very beginning of the transformation process, with the purpose to create more opportunities for growth and innovation.
The 3 schools, School of Information and Communication Technology, School of Mechanical Engineering, and School of Electrical – Electronics Engineering, are merged and reorganized from seven faculties and institutes.
According to Assoc. Prof. Huynh Quyet Thang, HUST President, this is an important milestone in the university's transformation process. At the end of 2025, HUST aims to become a fully autonomous multidisciplinary university, with 5-6 newly-formed smaller colleges pursuing unified missions and objectives.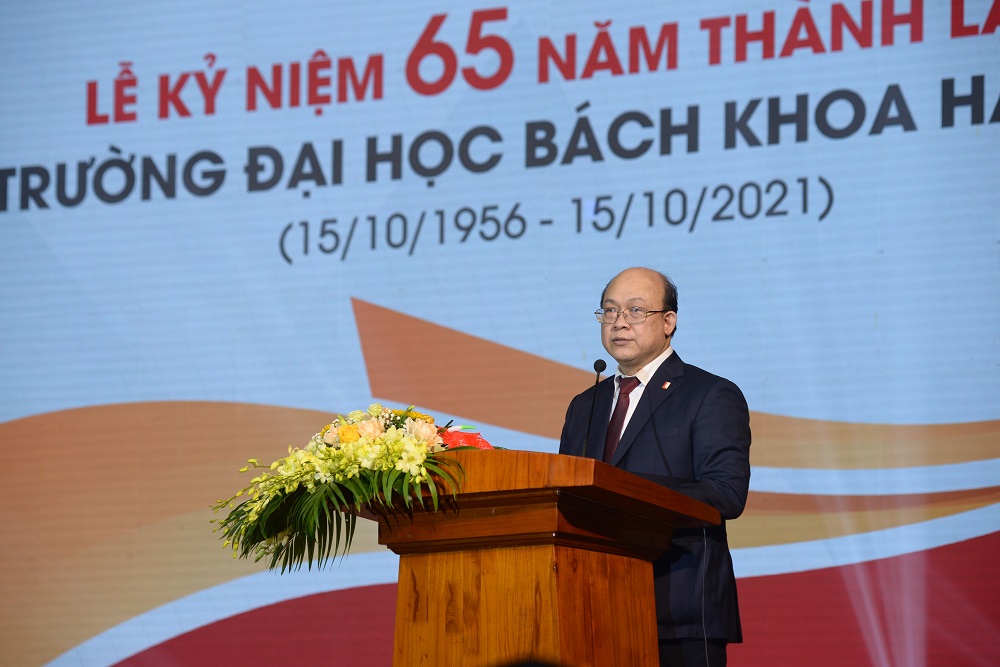 Assoc. Prof. Huynh Quyet Thang, HUST President, at HUST's 65th anniversary. Photo by CCPR
According to HUST leaders, there are four specific goals for the establishment of these schools.
Firstly, Mechanical Engineering, Information and Communication Technology, and Electrical – Electronics remain HUST's key fields of development. These schools will improve their training and research with the target to be ranked at 300-400 in QS world university rankings in 2025 (the current rankings in 2021 are 401-450th);
Secondly, these schools continue to maintain their positions as the leading institutions in training, research, and technology transfer in Vietnam and the ASEAN region, with high reputation in the respective fields in the world;
Thirdly, each school will encourage innovation, incubate technology to found impactful spin-off/start-up and attract investment from technology corporations and investment funds in Vietnam as well as in other countries;
Lastly, each school will play an important role in socio-economic development, through its participation in national projects as Smart cities, National Digital Transformation, Digital Government, Digital Society,…
At the 65th anniversary ceremony, HUST announced the decision to appoint management positions of the 3 schools: Assoc. Prof. Truong Hoanh Son as the Dean of School of Mechanical Engineering; Assoc. Prof. Ta Hai Tung as the Dean of School of Information and Communication Technology; Assoc. Prof. Nguyen Huu Thanh as the Dean of School of Electrical - Electronics Engineering.
HUST has prepared for this renovation for the past 5 years. The university's model transformation plans have been discussed and updated in internal conferences and communication channels to ensure solidarity and consensus among the whole school's staff and lecturers.
Following the "One HUST" philosophy, this process is expected to reform the organizational structure and build an advanced management model, thus motivating innovation and development.
By the end of next year, 5-6 schools and 4-5 faculties and research centers under HUST will form. By 2025, Hanoi University of Science and Technology will become a fully autonomous university of international repute, with a lean, advanced organizational and governance model.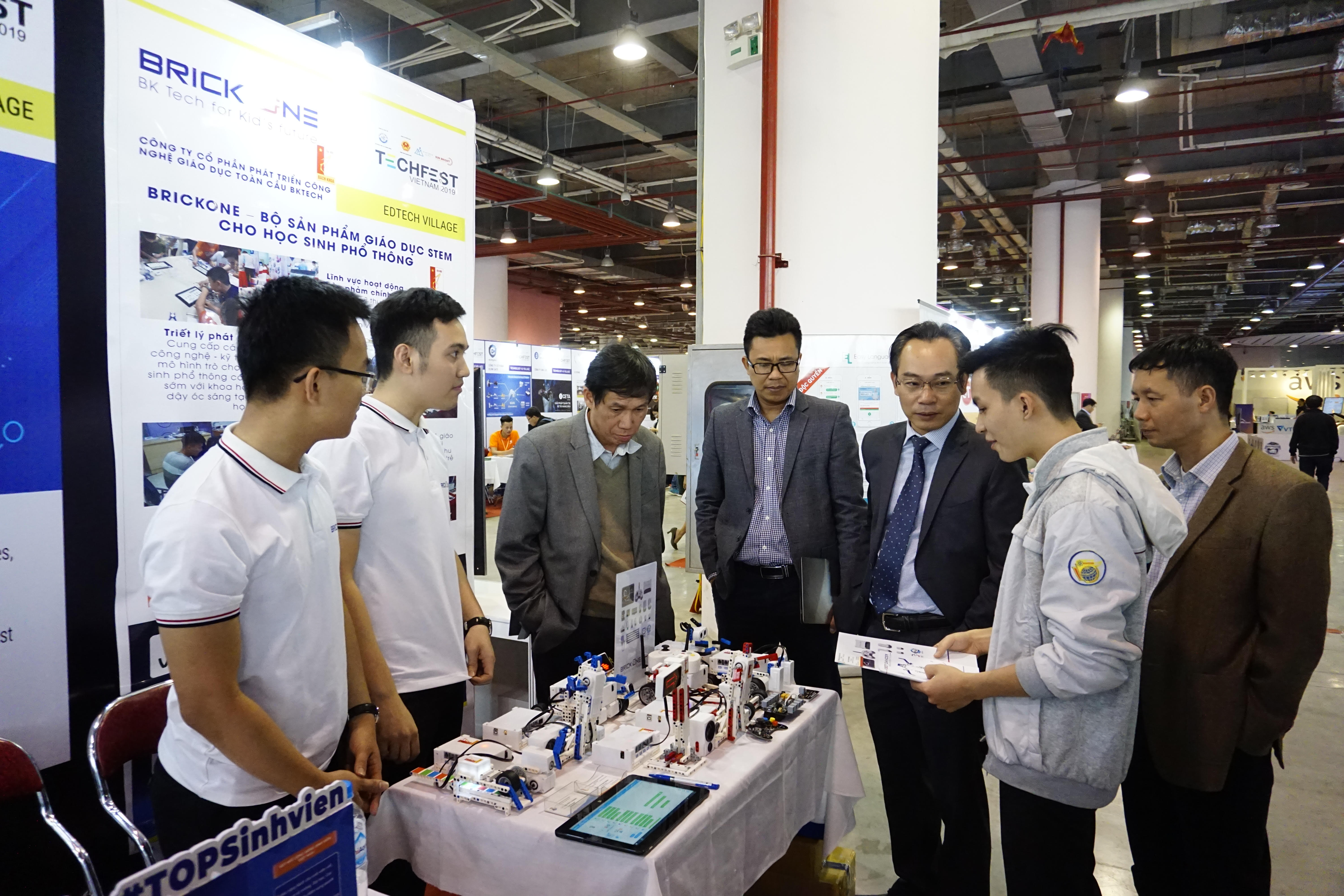 HUST students presented their "Make-in-HUST" product at TechFest, The National festival for Innovative startups. Photo by CCPR
In the 2020-2025 period, HUST commits to 5 innovation movements: digital transformation towards a digital university; teaching and research replanning for sustainable development; Make-in-HUST product promotion; innovative startup ecosystem buildup; and social contribution by spreading knowledge through industry-government-university collaboration.
From this school year, HUST also establishes the Tran Dai Nghia scholarship, which will be given to low-income students with excellent academic performance. The scholarship fund is named after the first president of the university after receiving consent from his family. This represents HUST's commitment to
Currently, HUST has over 1,100 teaching staff, of which nearly 80% have doctoral degrees. Our university has 35,000 students with 65 undergraduate majors, 47 graduate majors, and 32 doctoral majors.
HUST has 3 high-quality engineer training programs that comply with the French and European Network for Accreditation of Engineering Education (CTI ENAEE), 11 training programs that meet the ASEAN University Network-Quality Assurance standards (AUN-QA), and 2 programs that meet the standards of the Certified Public Accountant Australia (CPA)…
In 2021, HUST is ranked first in Vietnam by the QS World University Rankings by three subject areas including Computer Science and Information Systems; Electrical & Electronic Engineering; Mechanical, Aeronautical and Manufacturing Electronic Engineering.
HUST is also the only Vietnamese higher education institution honored to receive the "Innovation" award from Clarivate in 2020 and 2021.
CCPR