https://hust.edu.vn/en/news/campus-life/hust-merro-sign-mou-to-promote-greater-cooperation-in-the-future-498535.html
Vice President of Hanoi University of Science and Technology (HUST) Prof. Dinh Van Phong and President of Medical Environment Reproductive Research Organization (MERRO) Ms. Atsuko Matsuoka signed an MOU on November 05, 2019. MERRO pays great attention to Biomedical engineering and is very willing to provide scholarships for post-graduate students with excellent results in the field.
It was not the first time Prof. Dinh Van Phong met Ms. Matsuoka. The welcoming speech was therefore warmer than ever, much like the reunion of the old friends as they recalled they had the chance to greet each other at an event last year. Prof. Dinh Van Phong expressed his happiness to be there, at HUST campus, to witness the successful partnership between HUST and MERRO and hoped to see greater cooperation in the future.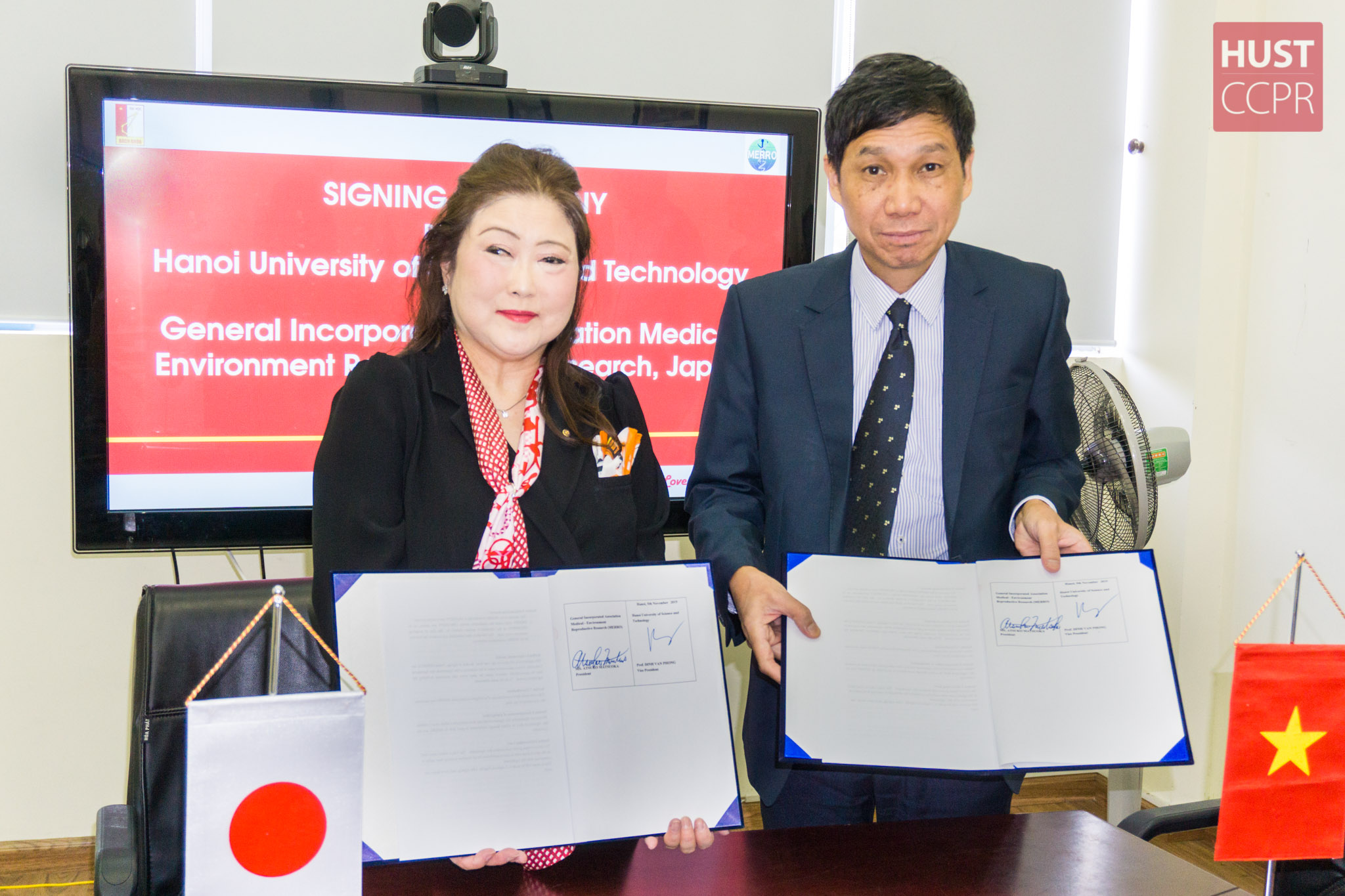 This year, MERRO gave 1 scholarship for the best student of HUST who takes a master degree in Biomedical engineering. Ms. Matsuoka assured that she would like to increase the number of scholarships for HUST students in the coming years. At this ceremony, Nguyen Doan Khoi, the HUST student chosen for the scholarship, took the opportunity to say thank. "My education pursuit would not have been possible without your generous donation to the MERRO. Thank you for enabling me to reach my fullest personal and professional potential", said Khoi. He did not forget to promise that he would use what he learnt and gained at HUST to make a contribution to medical industry community after his graduation.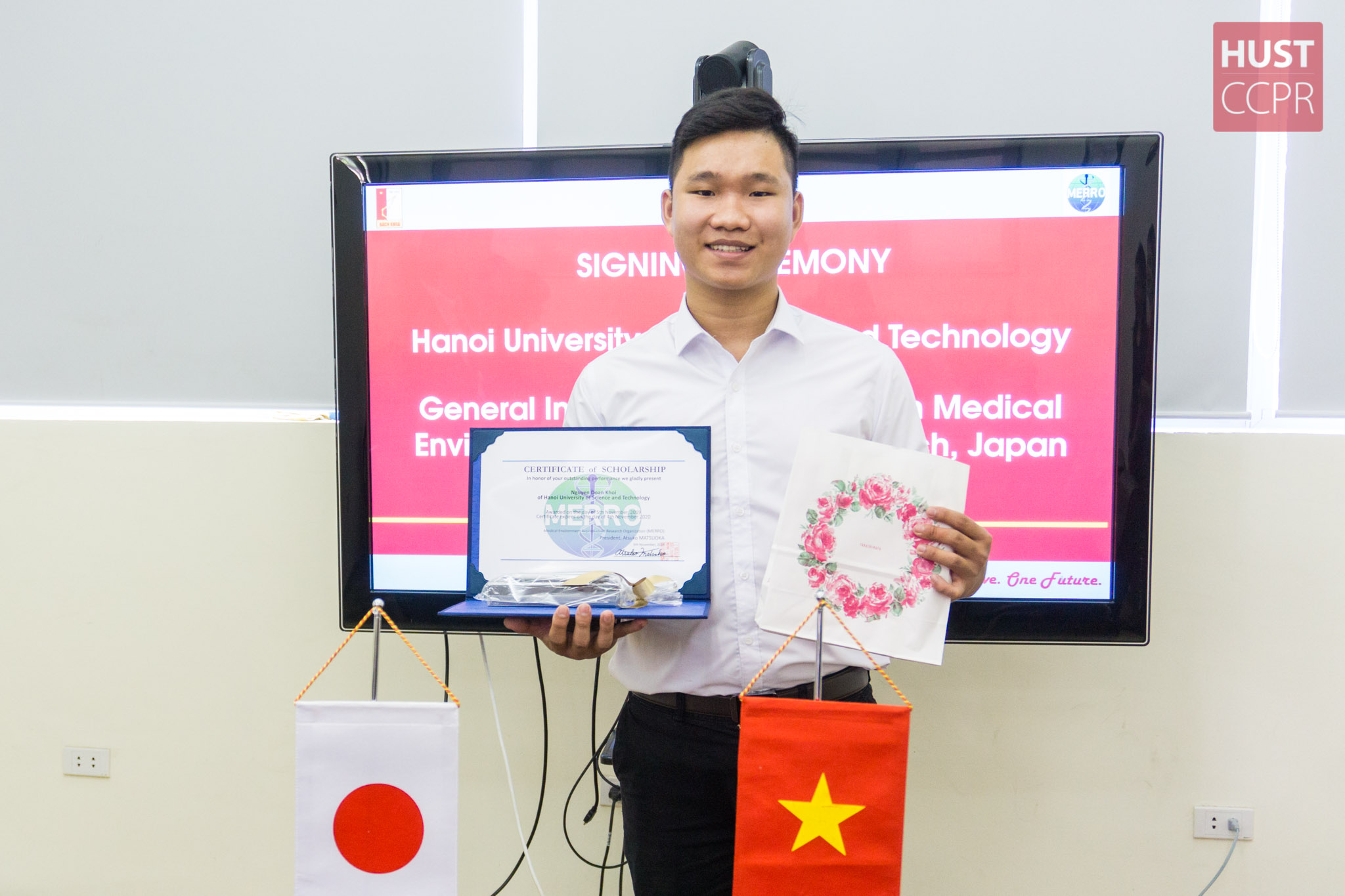 After the MOU was signed between Prof. Dinh Van Phong and MERRO President Atsuko Matsuoka, Khoi was given a Certificate of Scholarship as a reward for his hard work and determination.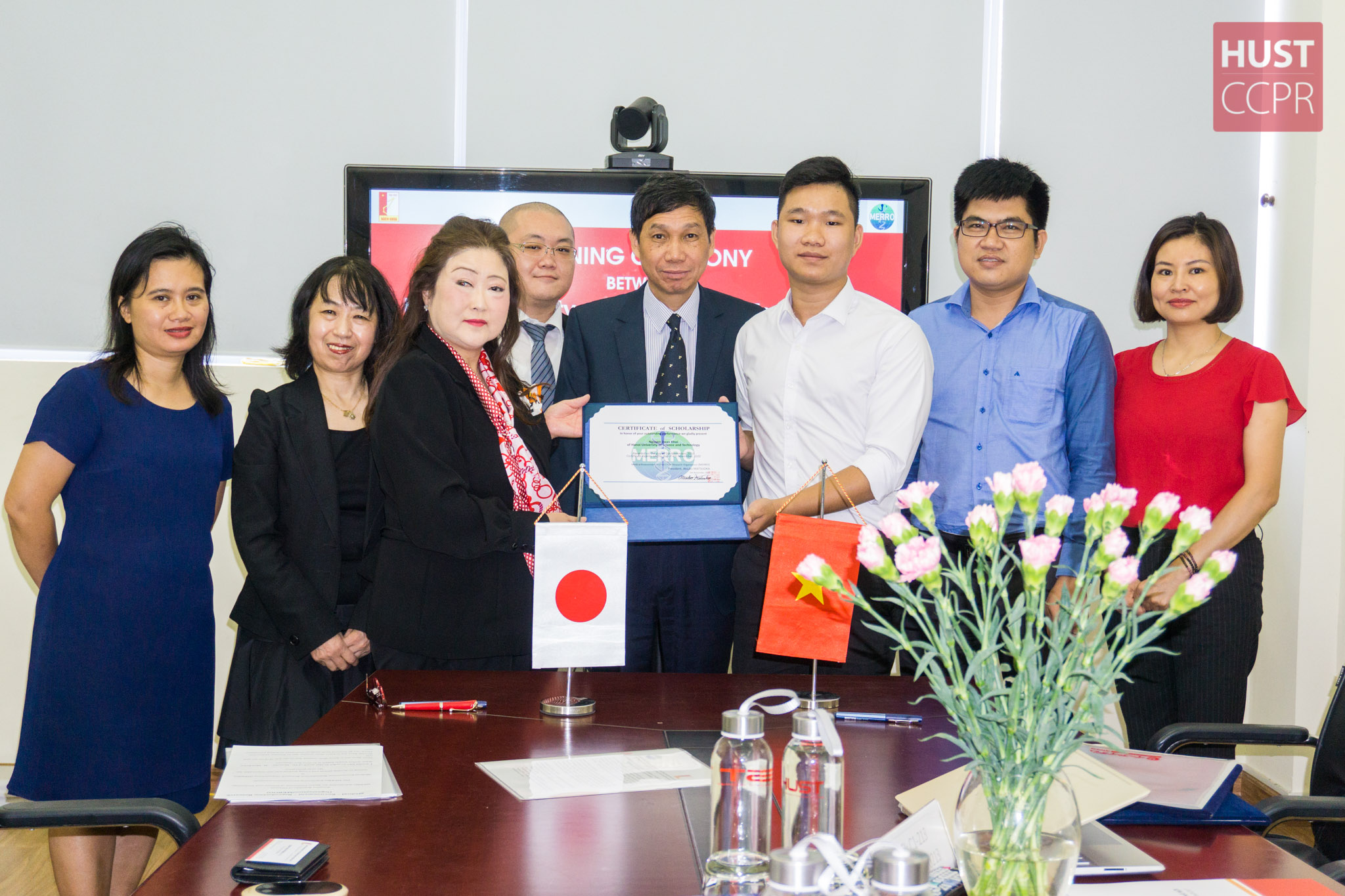 The signing ceremony closed with a warm and friendly atmosphere, and the relationship between the two sides was very much cemented.
Thu Hà