https://hust.edu.vn/en/news/campus-life/hust-names-associate-professor-huynh-quyet-thang-as-13th-president-531712.html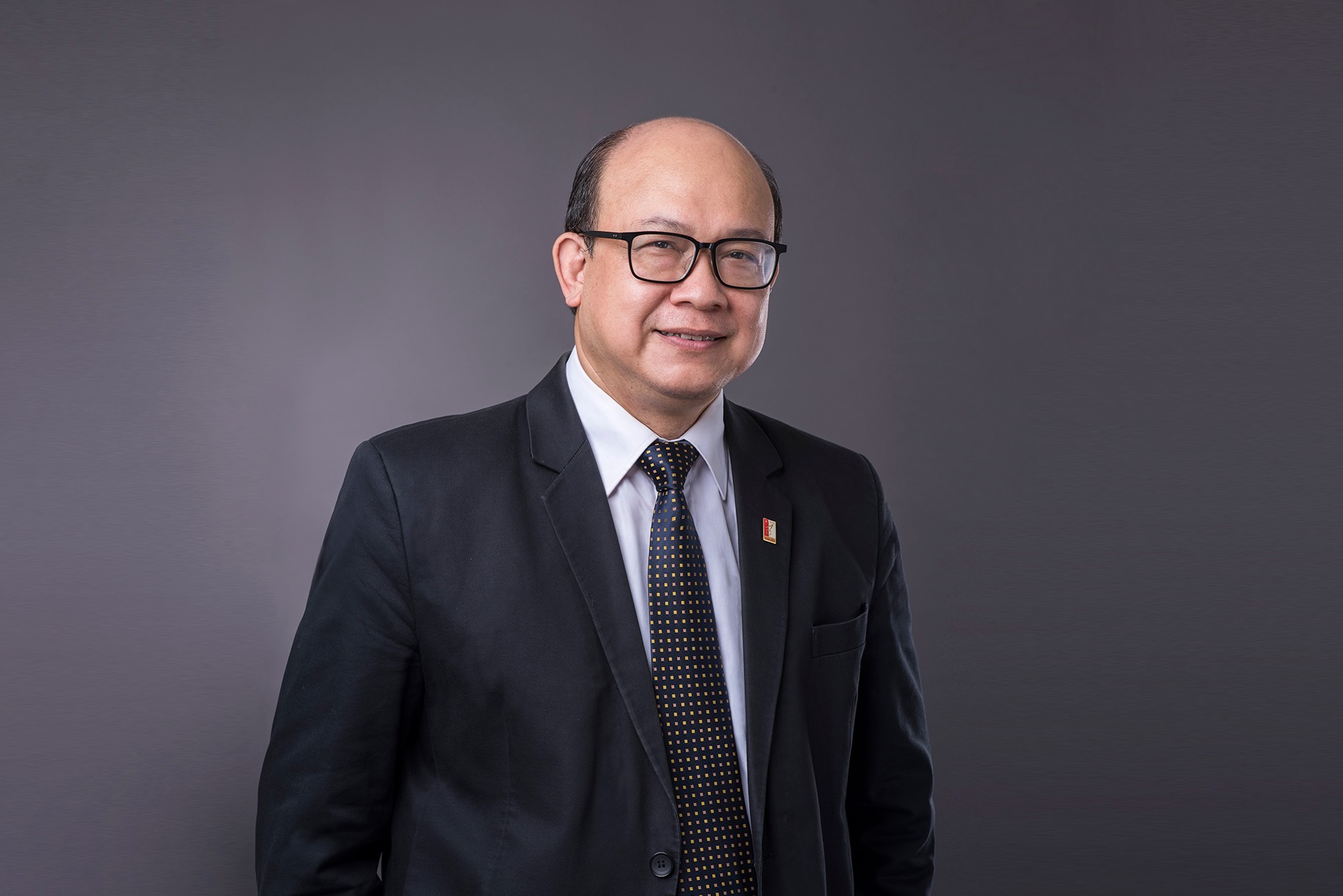 The newly elected president has played a critical role in steering the university to a higher ranking in the world.
Associate Professor Huynh Quyet Thang, a distinguished computer scientist, has become the 13th president of Hanoi University of Science and Technology, also known as HUST, after a vote by the university's governing council and with the consent of the Education Ministry.
As the university's vice president for academic and student life since 2015, Associate Professor Huynh Quyet Thang, 53, has driven radical changes in undergraduate admissions process. He has also worked closely with the deans of HUST's 16 schools to lift the benchmarks of academic quality and excellence. Given the long-term strategy, he has advocated an organization reform that is expected to transform the university into a leading multidisciplinary and interdisciplinary institution of higher education both at home and abroad.
In the next 5 years, the president is aiming to improve the university's standing in the Times Higher Education Rankings to the group of 601-800 best universities in the world from its 2020 ranking of 801-1,000. The rankings list is the only global university performance table to judge research-intensive universities across all of their core missions: teaching, research, knowledge transfer and international outlook.
The newly elected president has also set out aims to increase HUST undergraduate and graduate enrollments, expand research, boost the transfer of technological innovations to the private sector and advance university spin-offs whose ownership is shared with its research staff.
"I am committed to doing my best out of respect for the shared interests so that Hanoi University of Science and Technology will retain its position as an example of autonomous and innovative public universities where students and faculty are given equal and transparent opportunities to develop their talent," President Huynh Quyet Thang said at the event to mark the commencement of his 5-year term. He added "unity, reform and innovation" would help HUST sustainably develop into a top research university in the fields of science and technology in the Southeast Asia.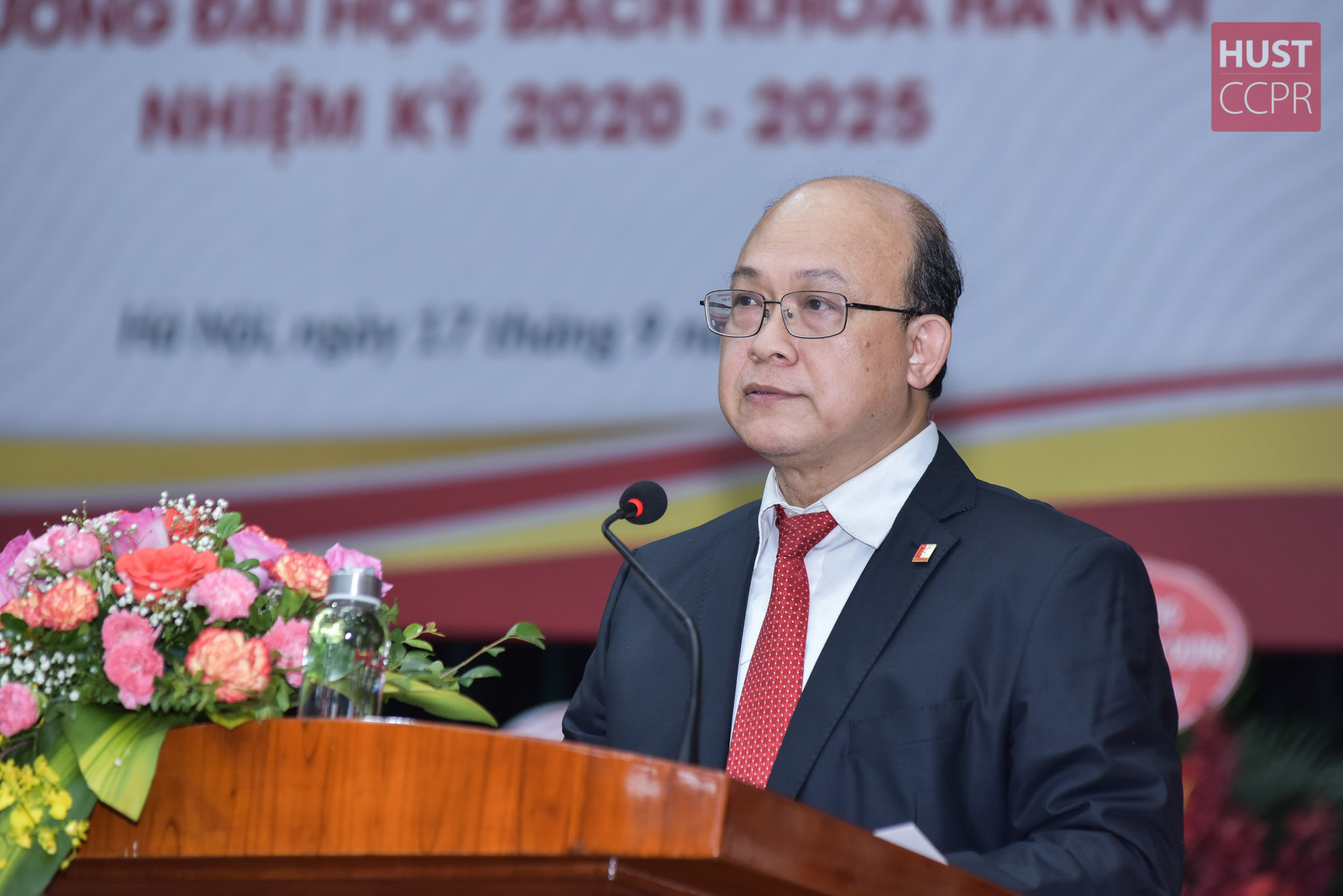 Associate Professor Huynh Quyet Thang, as the 13th president of HUST, speaks at the inauguration ceremony on Sept 17. Photo by CCPR.
President Huynh Quyet Thang earned his undergraduate degree in electronics and automation engineering in 1990 and completed his PhD in computer science at Bulgaria's Technical University of Varna in 1995.
He has been a member of the HUST faculty since 1998 and is currently an associate professor in software engineering at the School of Information and Communication Technology. The newly elected president has held leadership posts for half of his time on the HUST faculty. He was promoted to the school dean in 2009 and became the university's vice president for undergraduate and graduate education in 2015.
Associate Professor Huynh Quyet Thang is a co-author of more than 80 papers published in refereed journals and conference proceedings. He is a member of the US-based Association for Computing Machinery, the world's largest professional association Institute of Electrical and Electronics Engineers, Vietnam Association for Information Processing as well as Vietnam Software and Information Technology Services Association.
Founded in 1956, Hanoi University of Science and Technology is a top-ranked public institution of higher learning in Vietnam. Based on its ranking in the 2020 publication of Times Higher Education, it placed fourth among engineering and technology universities in the Southeast Asia region.
The research university provides a technologically focused education to more than 32,000 undergraduate and 1,700 postgraduate students in fields ranging from engineering, computing, and sciences, to business and languages.
More than 93 percent of the university's graduates are reported to get full-time job offers within one year after graduation, contributing to all aspects of the country's economic and civic life and diversifying the country's workforce in various sectors.
It currently has more than 1,000 faculty members who have intensive research and teaching experience. More than 70 percent of the faculty have completed their doctorate degrees from prestigious universities around the world while 21 percent are full professors and associate professors.
The university embraces a truly interdisciplinary environment where students work shoulder to shoulder with faculty in about 200 laboratories, of which one is a key national powerhouse research center and 11 are government-built laboratories.
Hanoi University of Science and Technology has partnerships with more than 200 universities, colleges, research centers and educational institutions from 32 countries.
Hanh Pham