https://hust.edu.vn/en/news/campus-life/hust-produced-antiseptic-solutions-to-prevent-covid-19-for-more-than-35-000-people-510646.html
With the priority given to students' health, School of Chemical Engineering (SCE) and School of Biotechnology and Food Technology (SBFT), HUST produced antiseptic solutions following WHO instructions. The solutions are expected to serve more than 35,000 lecturers, staff and students of the school, in order to actively prevent and fight acute respiratory infections caused by COVID-19.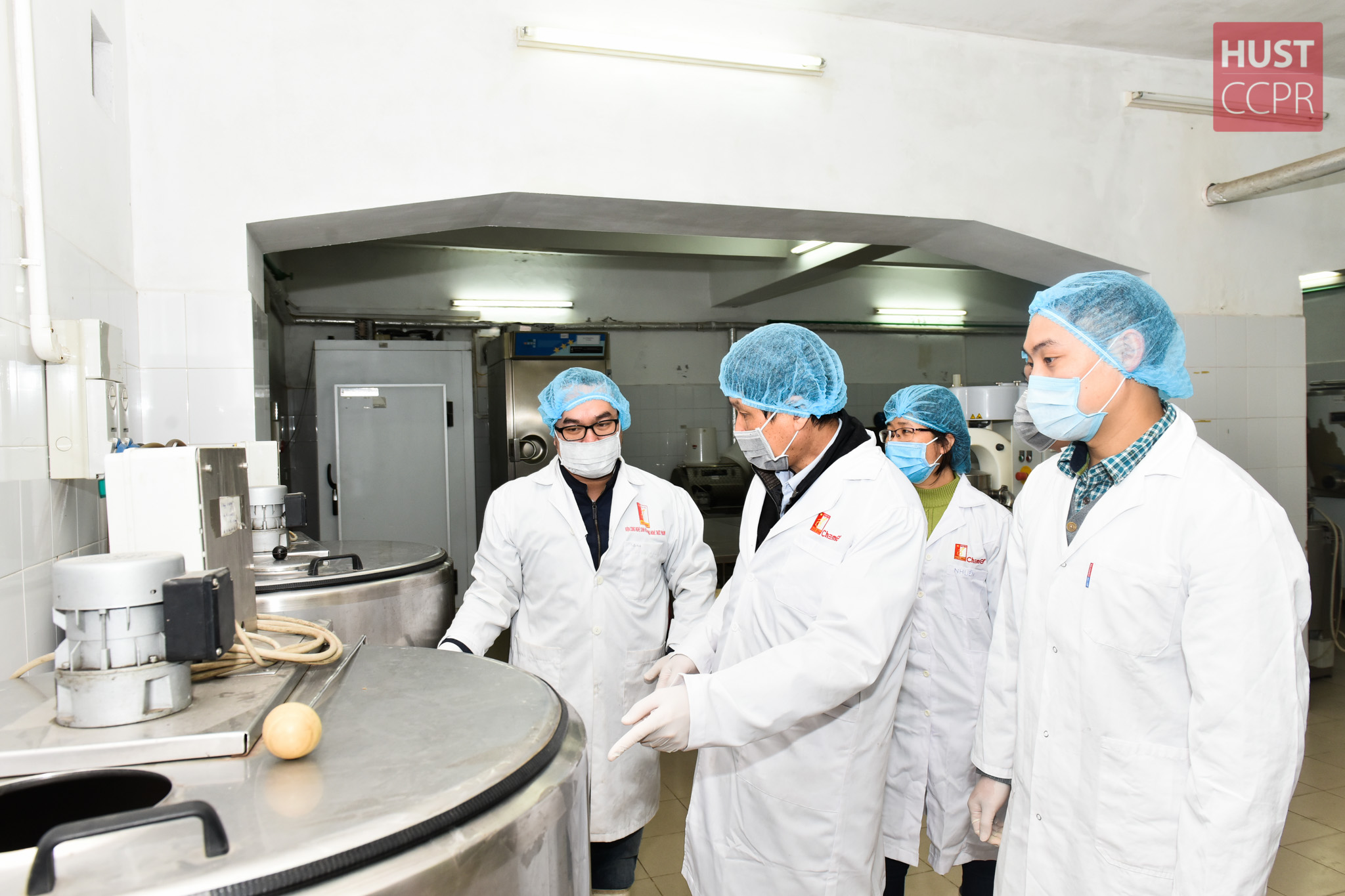 The solutions can serve up to more than 35,000 people on campus
According to Assoc. Prof. Truong Quoc Phong, Vice Director of School of Biotechnology and Food Technology, SBFT have enough resources, machines, and infrastructure to manufacture antiseptic solutions on large scale, up to thousands of liter per day. With the cooperation between SCE and SBFT, 1.000 liters/day will be produced to meet the demand. Currently, the solutions have been put into use and been well-evaluated by lecturers and students.
In the situation of extremely scarce and highly expensive materials, after receiving the news about HUST's self-produced disinfectant solution, numerous graduates contacted made contact with the university to provide materials and chemicals, adding resources for Hanoi University of Science Technology to drastically implement measures to prevent and control diseases, disinfect entire lecture areas and the university campus to prepare for the returning dates.
These are truly practical actions that contribute to spreading the warm, beautiful and humane stories during the epidemic outbreak and show the community spirit of HUST students. As Assoc. Prof. Tran Van Top - Vice President of Hanoi University of Science and Technology said: "All hearts are definitely worthy of respect. With a beautiful heart, we can turn simple actions into wonderful things!".
Some pictures about the antiseptic solutions' production: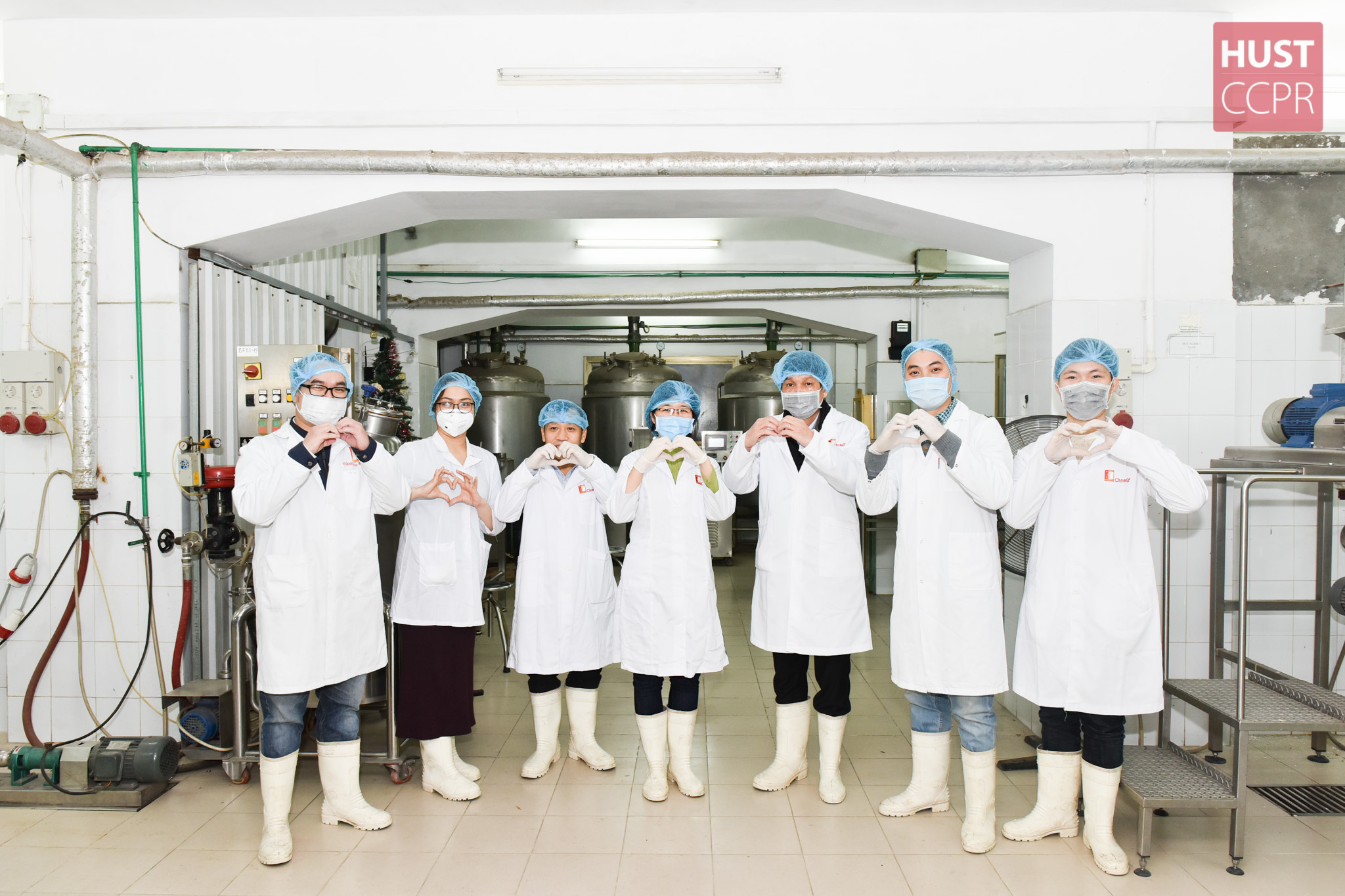 Group of HUST's lecturers and researchers produce the solutions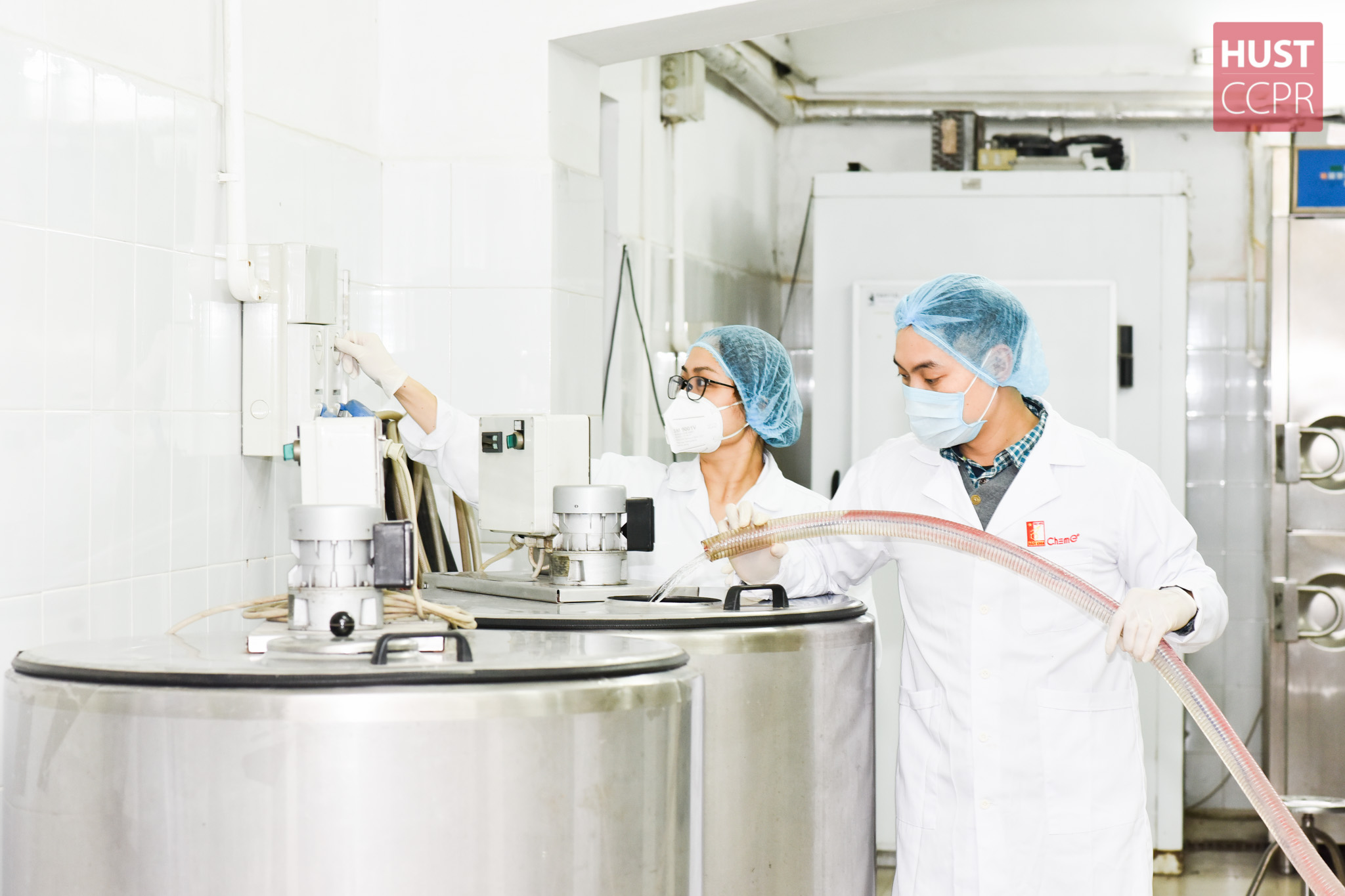 The solutions are produced inside HUST's laboratory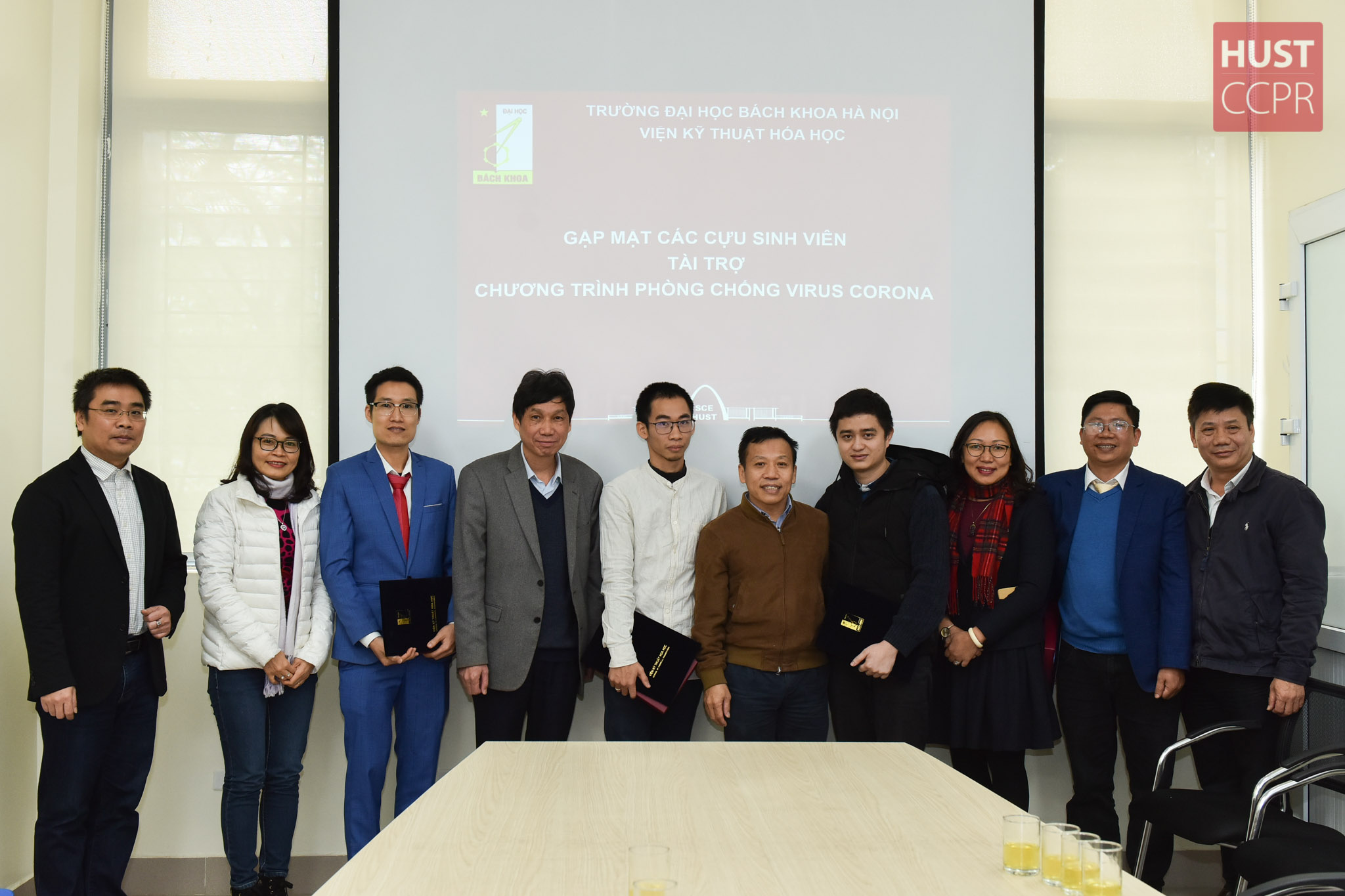 The warm meeting with alumni who made a great contribution to HUST's COVID-19 prevention campaign
Washing hands with soaps or alcohol-based sanitizers is an effective preventive measure of COVID-19. World Health Organization (WHO) recommended to regularly wash hands when going to risky places for infection such as public transportation, crowded places, hospitals, markets, and airports.