https://hust.edu.vn/en/news/campus-life/hust-supports-international-students-amid-prolonged-covid-19-social-distancing-581189.html
Amid the complicated evolvement of COVID-19 across the country and the prolonged social distancing order which has been implemented for weeks in Hanoi, the Hanoi University of Science and Technology (HUST) has provided prompt support for our international students who are currently staying on HUST's campus.
There is a total of 119 full-time international students from Laos, Cambodia, Sri Lanka… who are studying in HUST under different Engineer and Bachelor programs in Mechatronics, Electrical Engineering or Electronics and Telecommunications. When the 4th COVID-19's wave hit Vietnam at the end of April, HUST always remains at our students' disposal to keep them up to date with the pandemic situation in Hanoi as well as in the whole country for the best prevention and preparation.
As Hanoi imposes a citywide social distancing order starting from 24th July 2021, a large number of HUST students, including international students were stuck in the dormitory and encountered a lot of difficulties in purchasing necessities for their daily life.
To assist international students in the context of ongoing restriction measures which requires residents to "stay where they are", on 10 August, 119 boxes of noodles were provided for the ones currently living in dormitory areas A2-A3, B7BIS and T4.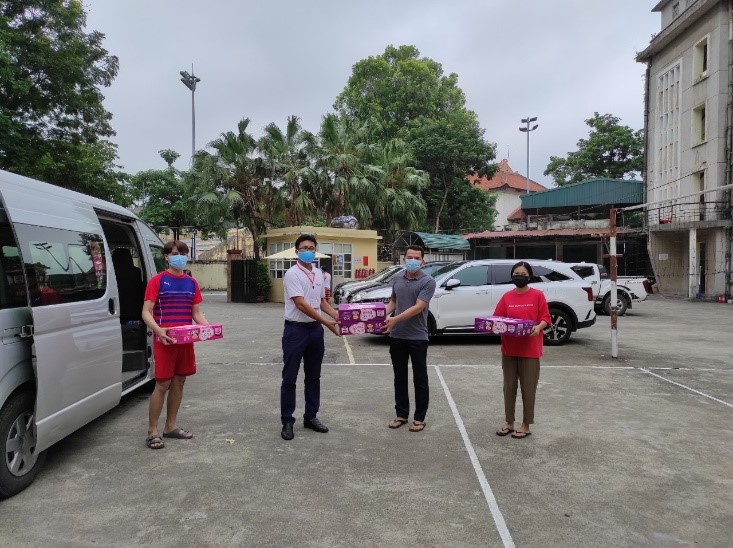 HUST provided international students with 119 boxes of noodles on August 10, 2021
Besides, on August 15, HUST also actively cooperated with Hanoi Youth Union and Student Union to supply different necessities (such as eggs, milk, vegetables, …) to HUST international students to help them maintain their living while facing the continuously extended social distancing order.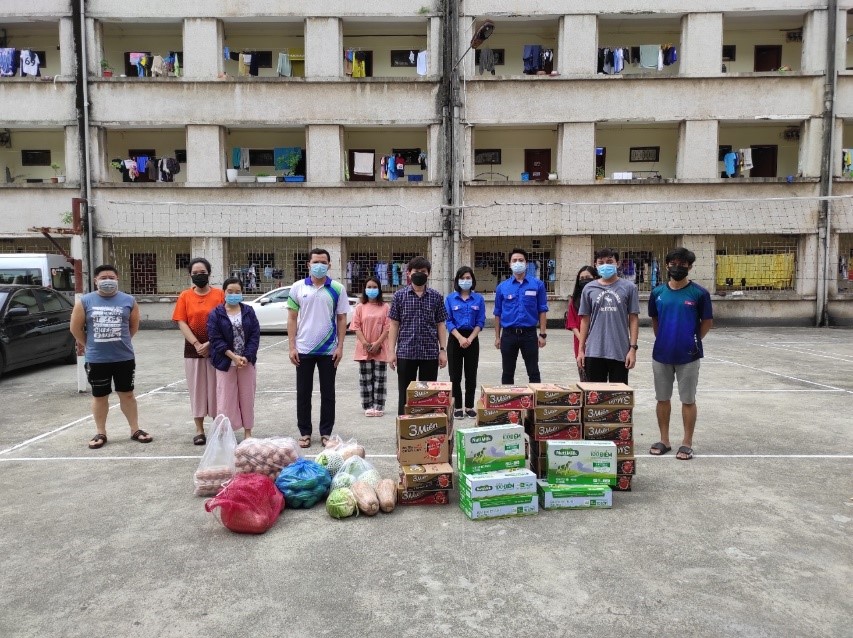 Bringing necessities to HUST international students on August 15, 2021
During previous waves of the COVID-19 epidemic since the early of 2020, HUST actively coordinated with different embassies and local authorities to support many international students returning to Vietnam for study in spite of significant travel restrictions due to the ongoing global pandemic spread at that moment. In addition, HUST also made a huge effort to assist international students to continue to receive government scholarships in the context that many countries around the world have been seriously affected by the COVID-19 epidemic.
EAO - HUST