https://hust.edu.vn/en/news/campus-life/notices-about-covid-19-prevention-when-going-back-to-school-509712.html
The Management Board sent out notices and instructions for students, faculties, and staff on the first days of school about prevention measures of Covid-19 and what to do in case there are symptoms of virus infection.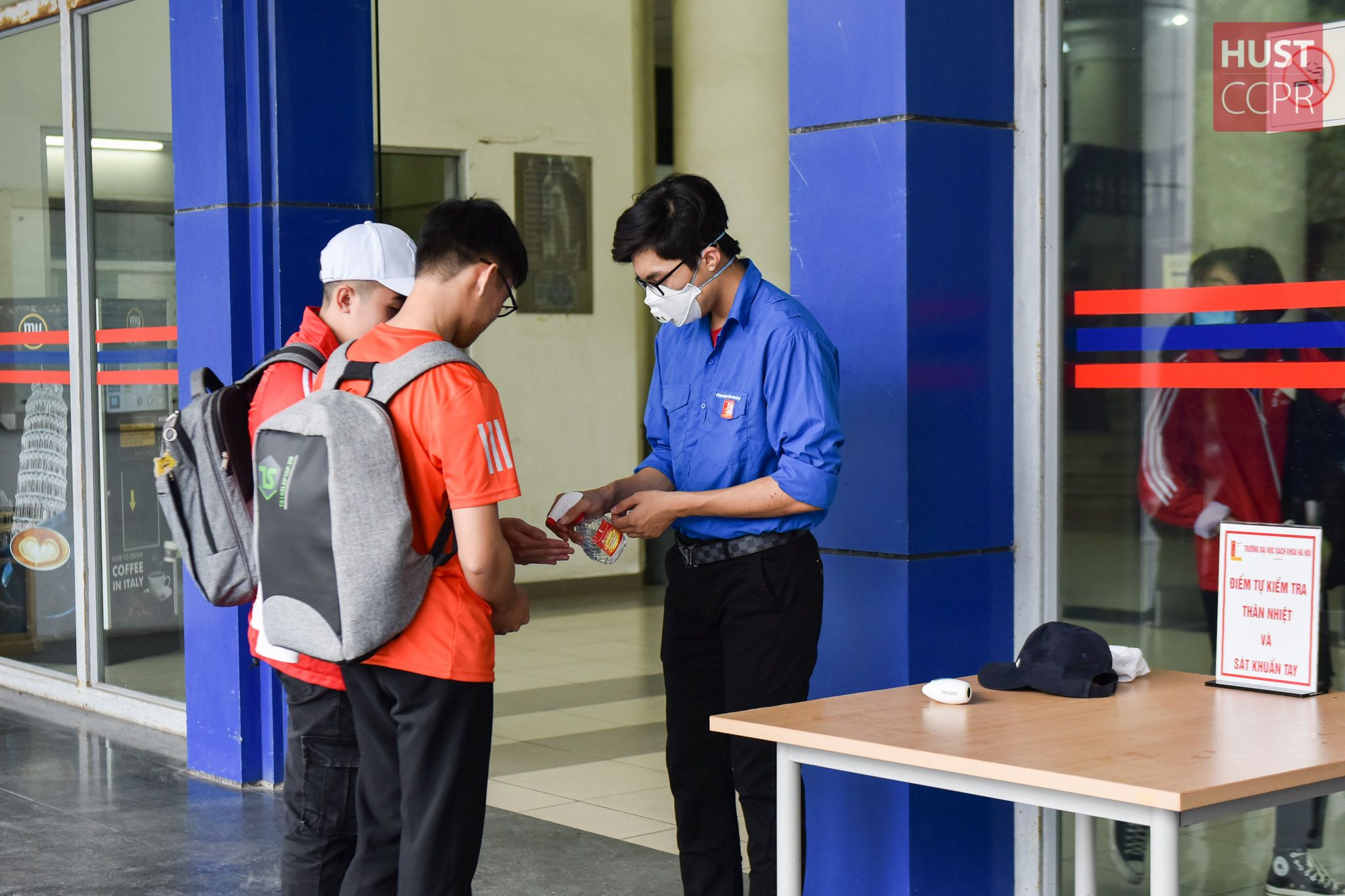 Firstly, when attending class, you have to follow the 6 following rules:
1. Perform regularly personal hygiene according to the guidance of the Ministry of Health;
2. Purify your hands before entering the lecture hall; actively clean seats and classrooms;
3. Wear the face masks regularly (including in the classroom) for the first 2 weeks;
4. Sit in a fixed position in the classroom (for each course);
5. Take note daily of physical contact;
6. Follow the instructions of Volunteers.
Second, if you feel uneasy about your health at school, or you feel tired, you SHOULD and NEED to RELAX to protect your own health, your friend's and your lecturer's.
Please be assured in this situation, prevention of diseases is held in high priority, the lecturers will provide the conditions favourable to study, do online exercises, and contact via the Internet.
Thirdly, in case there are symptoms of Virus infection, you comply with HUST's regulations on the training portal: https://ctt-daotao.hust.edu.vn/DisplayWeb/DisplayBaiViet?baiviet=35677
Don't panic, don't be careless, let's win by understanding and abiding by the regulations. This is the responsibility of each individual to ourselves, the surrounding people, and the community. "Fighting the disease like fighting the war", this is the time we need to join hands, together we following the rules to win the disease.