https://hust.edu.vn/en/news/campus-life/sap-ceo-bill-mcdermott-it-all-needs-to-start-with-a-dream-358389.html
SAP CEO Bill McDermott, who grew SAP from USD 39 billion (2010) to USD 144.7 billion (Feb 2018) visited Vietnam for the first time. In spite of his packed schedule meeting with top government officials and leading Vietnamese enterprises, Mr. Bill McDermott also spent time sharing with HUST students about his life and leadership lessons.
During his talk, Bill emphasized the importance of tech talents in the Fourth Industrial Revolution and noted that there are immense Industry 4.0 opportunities for Vietnamese students and SAP is willing to partner with training institutions to make it a reality.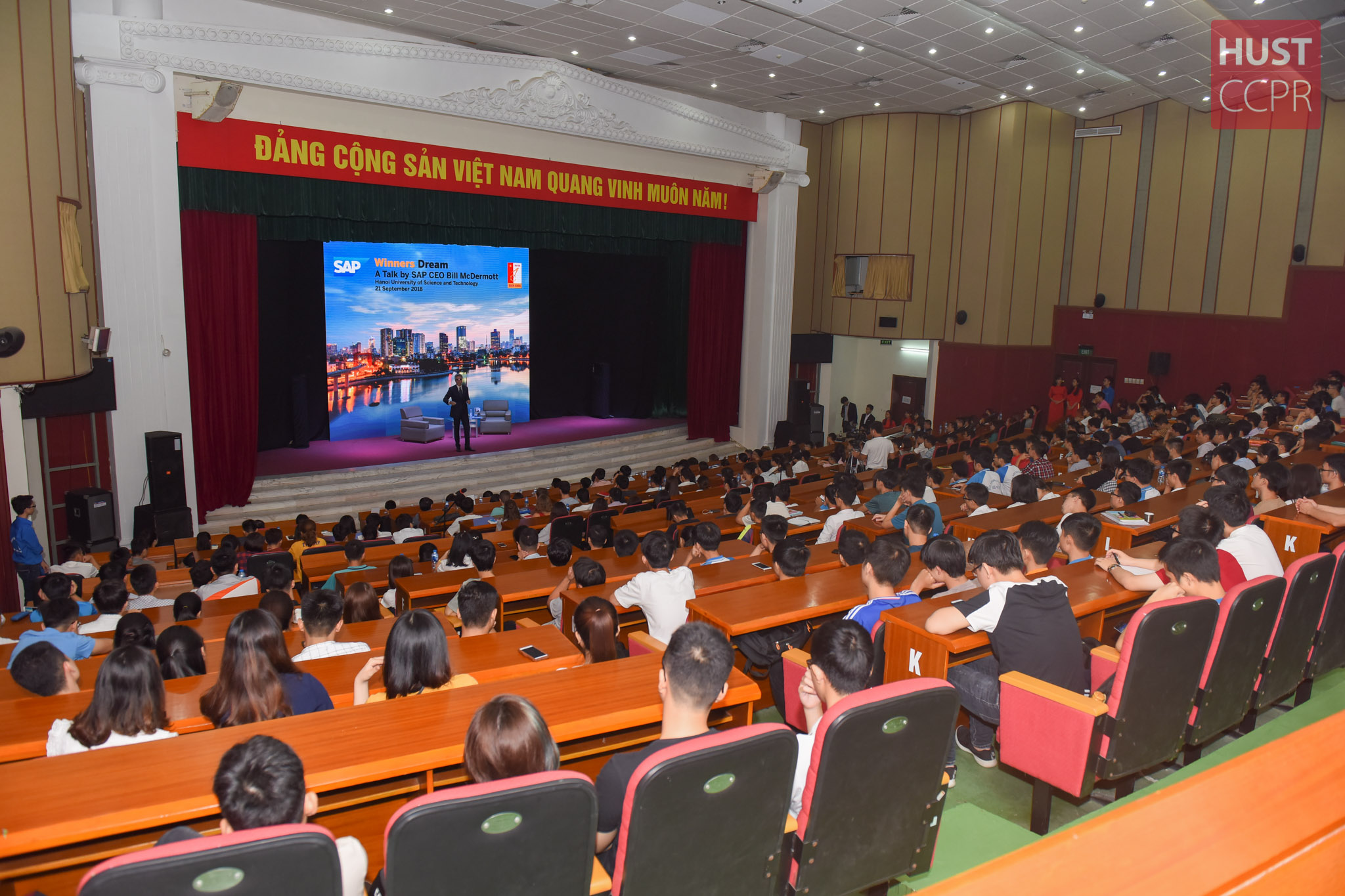 "At the age of 16 I worked 3 jobs and saved enough money to buy my own deli. In order to succeed in life, you need to find your own winners dream and you will naturally elevate yourself to achieve your dream. You need to be ready for bad times, change if you need to but don't give up just because you have a bad day."
Apart from the story of starting his own business at 16, to paying his way to college and becoming the youngest corporate officer at Xerox, Bill captivated HUST students in his humble journey to becoming SAP CEO, the worldwide leader in enterprise software with over 93,000 employees and 2 million + people ecosystem.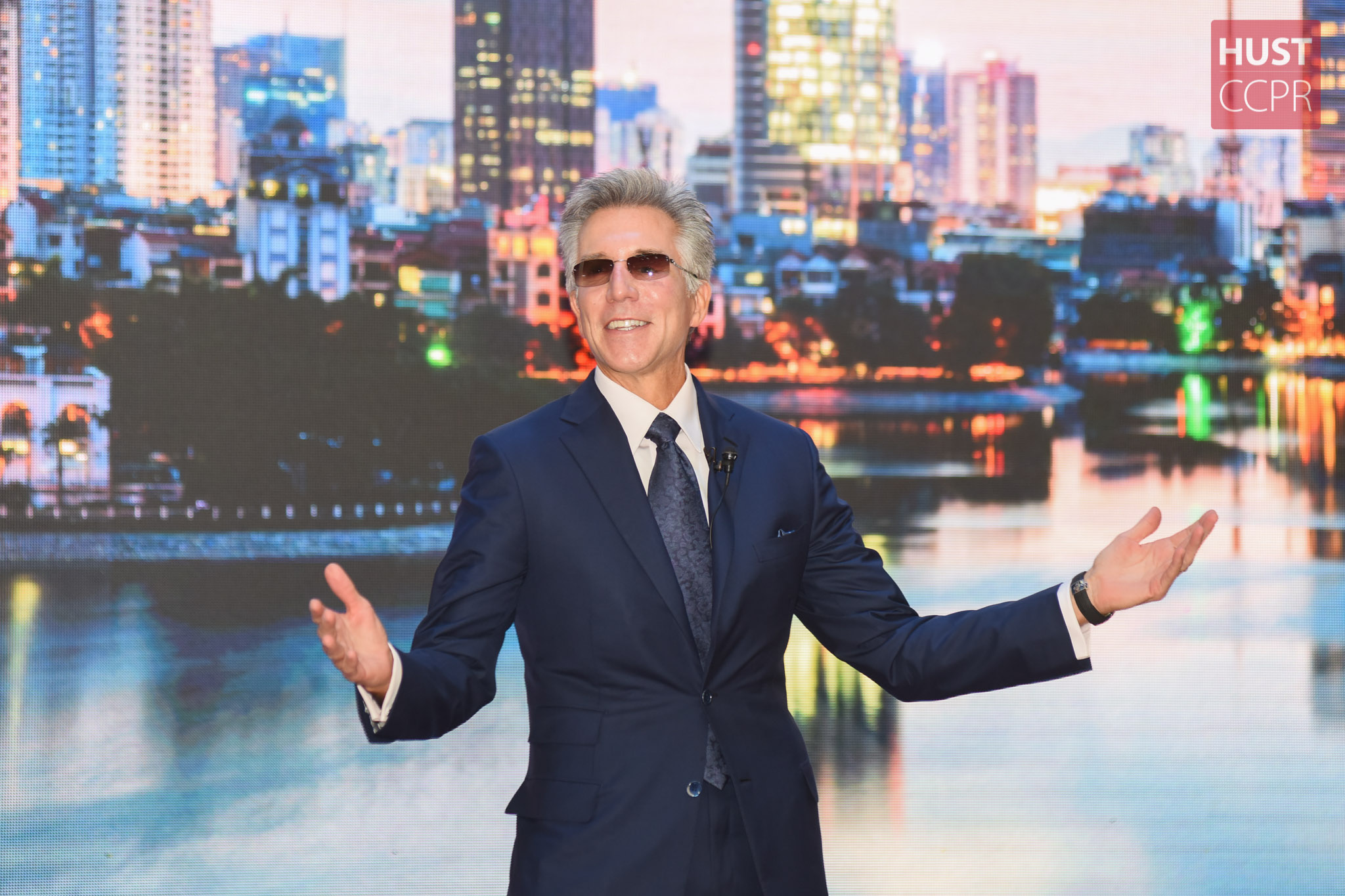 According to Nguyen Phuong Mai, HUST student, the key takeaway from Bill's talk is to love and trust people, as well as yourself, in order to get the results you want. "I am very impressed with Bill's talk. It's a pity I did not have the opportunity to ask Bill questions that came up my mind when after learning about his life lessons".
Ngo Anh Tuan, HUST students, said: "What strikes me most from his speech is to stay positive, and not to give up when you face difficulties".
Bill McDermott said: "There are lots of opportunities for Vietnamese youth in the Fourth Industrial Revolution. SAP wants to bring you into our value chain and help you be ready for machine learning, AI, IoT etc…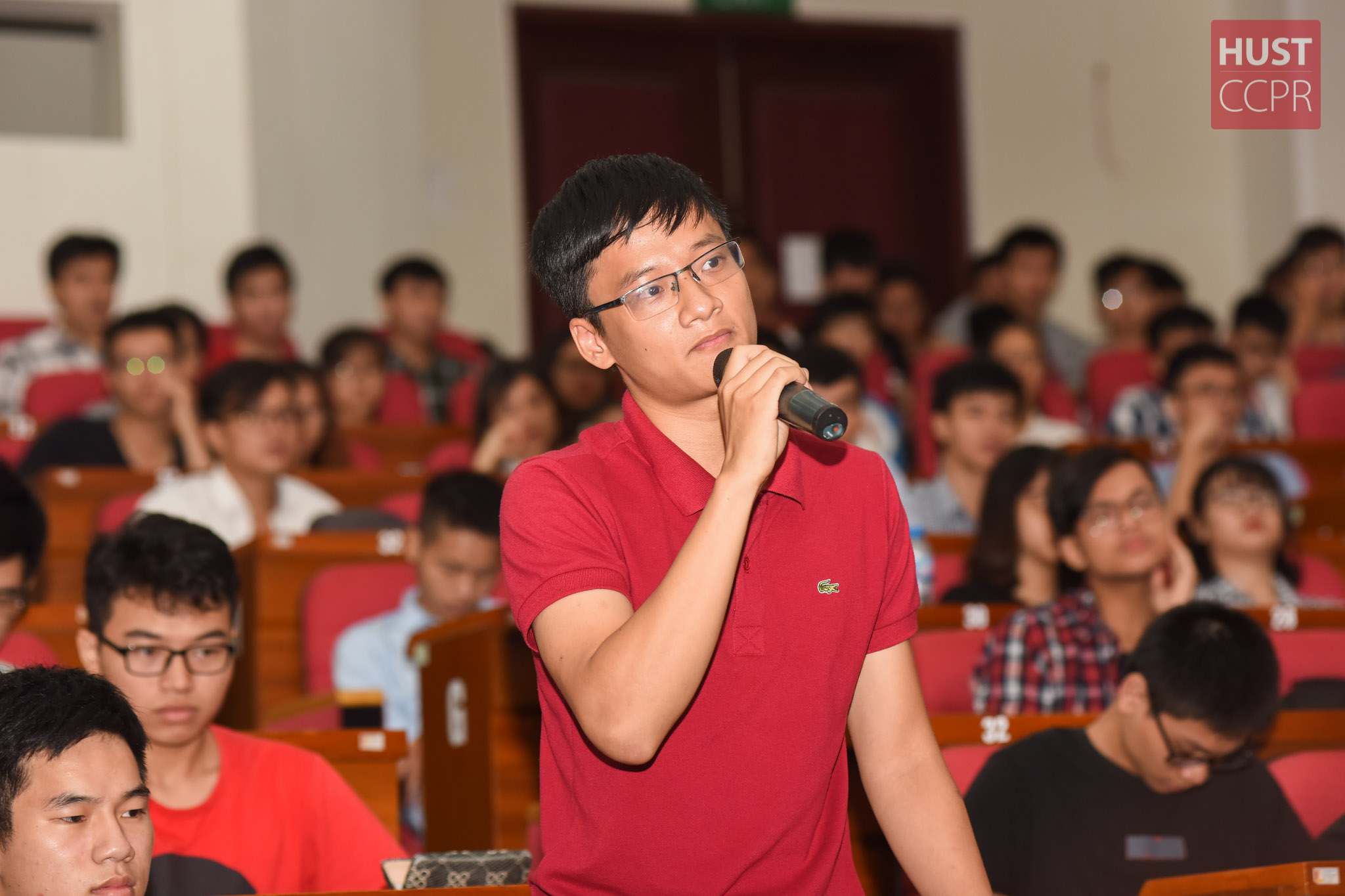 Since becoming SAP CEO, Bill has implemented an innovation-led strategy and helped grew SAP market value from USD 39 billion (2010) to USD 144.7 billion (Feb 2018). He is the only American in history to lead Europe's most valuable technology company. He is also very impressed that Vietnam has so many talented people, an energetic SME sector, and a fast growing economy. SAP and Bill are ready to help train young Vietnamese talents for Industry 4.0, such as the partnership with HUST.
"Our partnership with HUST means HUST is part of SAP's University Alliance Program. Students will be equipped with the relevant SAP technology and knowledge to be ready for Industry 4.0".
Prof Hoang Minh Son, HUST President said: " Bill is an amazing life example for HUST students. Vietnamese students can learn so many things from Bill, most notably you need to have love and passion for your job and for new technology".
"Love, trust and results are my advice for young Vietnamese people looking to make a big impact in the future", said Bill McDermott.
Bill is also sharing his life and leadership lessons through his best-selling book Winners Dream - a journey from corner shop to corner office.