https://hust.edu.vn/en/news/campus-life/seven-talented-hust-students-winning-the-asean-india-hackathon-2021-577681.html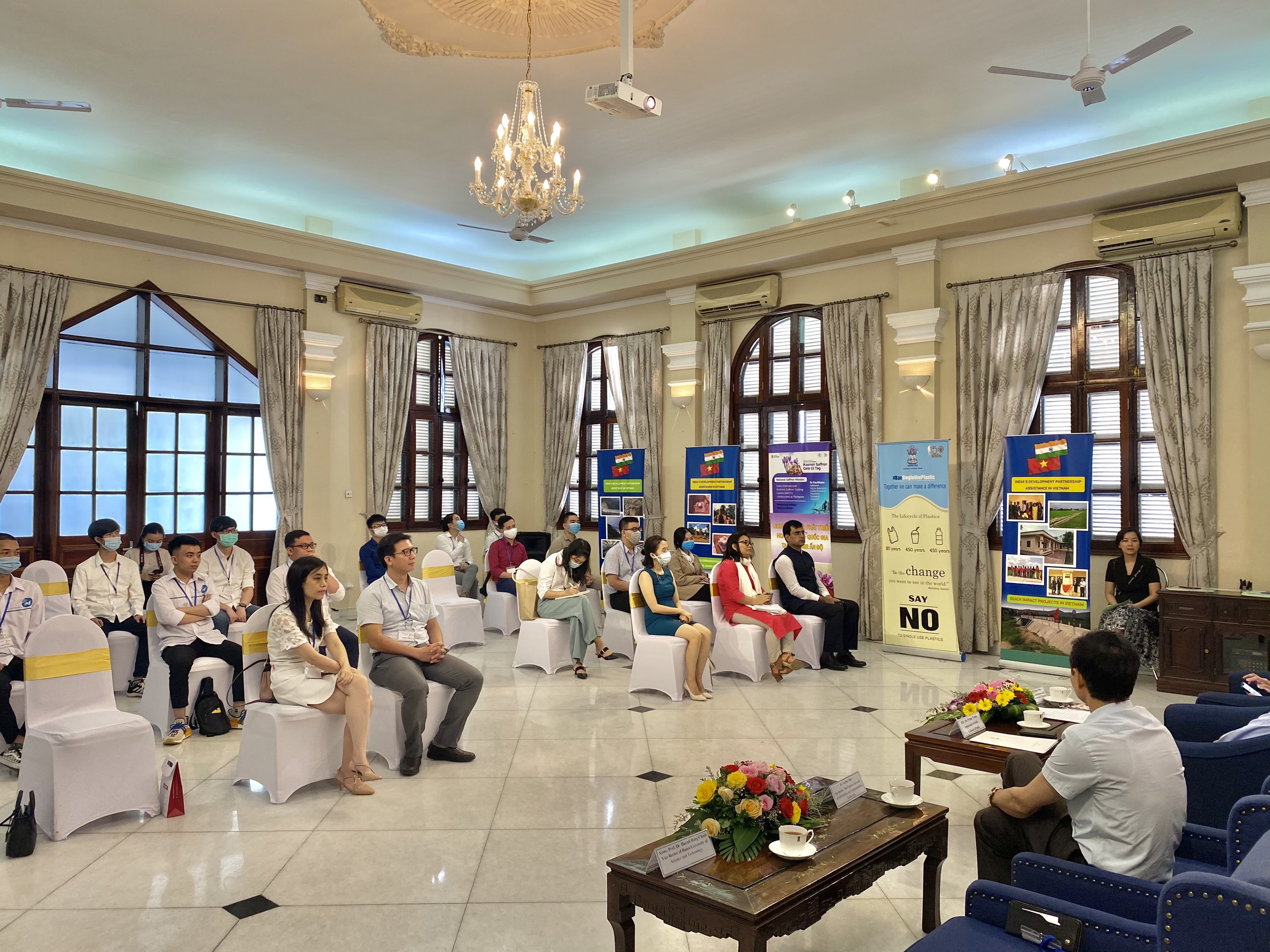 On 7 July, the Embassy of India held the Prize Distribution Ceremony for winning students from Vietnam who had participated in the ASEAN-India Hackathon. Ambassador Pranay Verma handed over the prize cash to seven HUST students. Senior officials of the universities and Ministry of Education and Training of Vietnam also joined.
Addressing the event, Ambassador complimented the winners for their achievements and expressed desire that the Hackathon would lead to new linkages between the youths of India and Vietnam and inspire them to explore collaborative solutions to global challenges.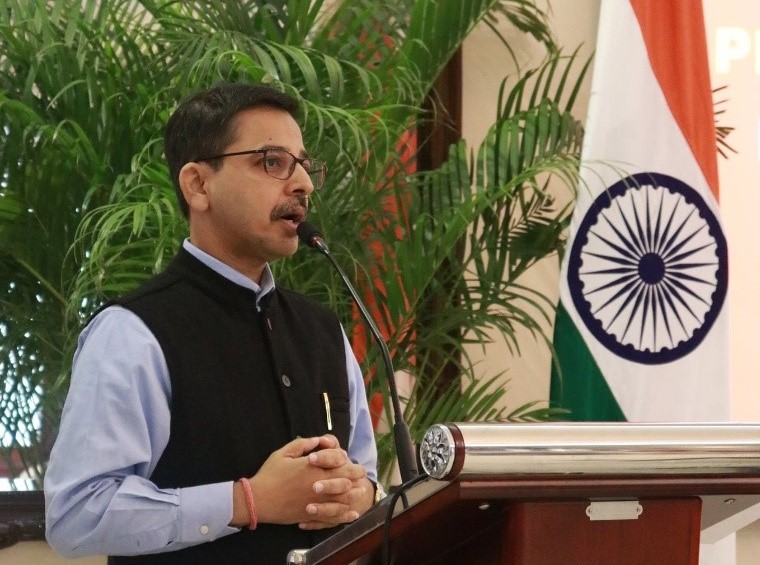 Ambassador Pranay Verma gives opening remarks at the ceremony
Joining this meaningful event, Assoc. Prof. Huynh Dang Chinh, HUST Vice President is delighted to "witness the success of 7 HUST students in the ASEAN – India Hackathon 2021. This unique hackathon has presented opportunities for India and all the 10 ASEAN countries to collaborate and work on new concepts to offer innovative and sustainable solution for some of the daunting problems faced by our society" – he shared.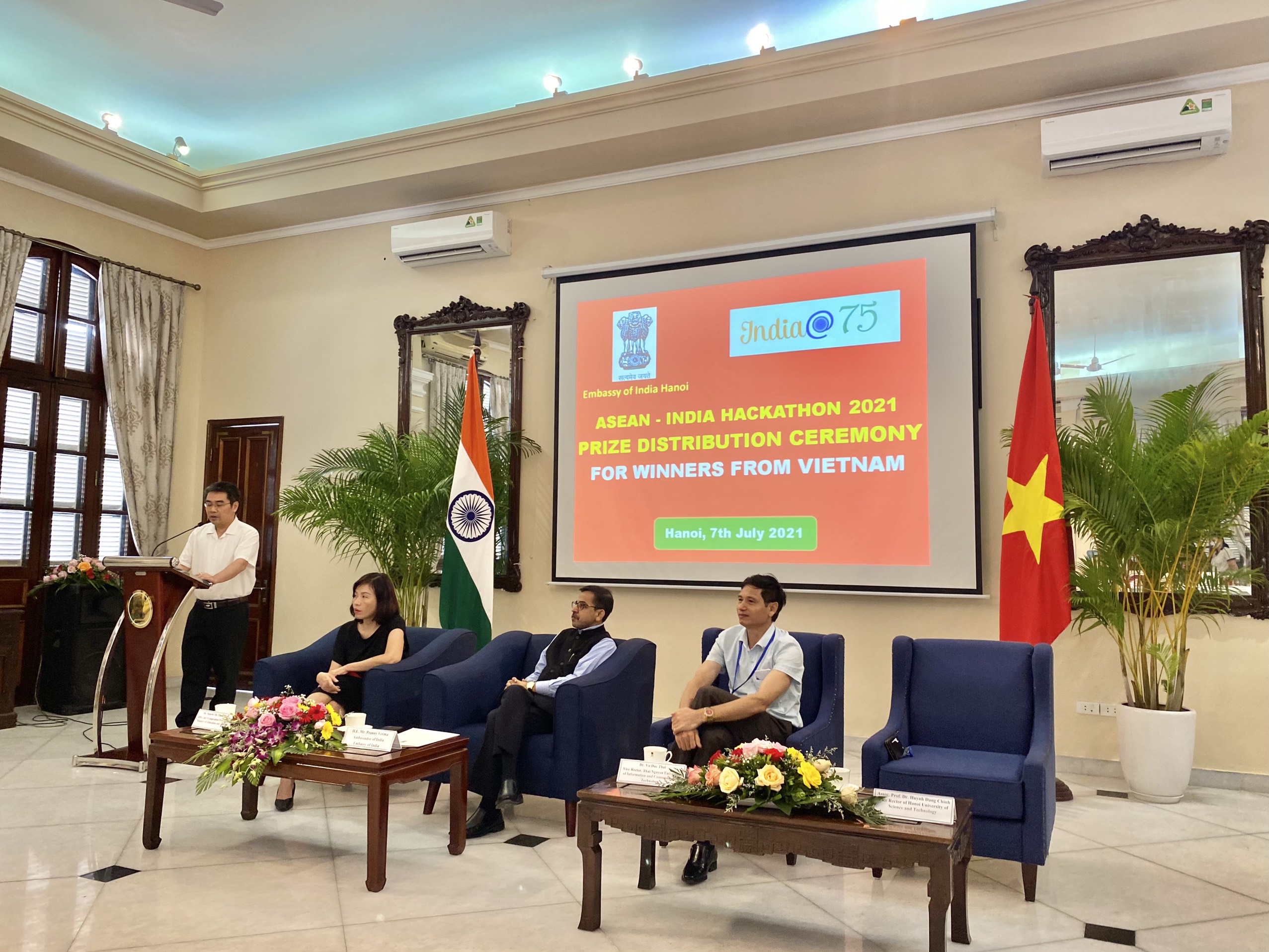 Assoc. Prof. Huynh Dang Chinh shares at the ceremony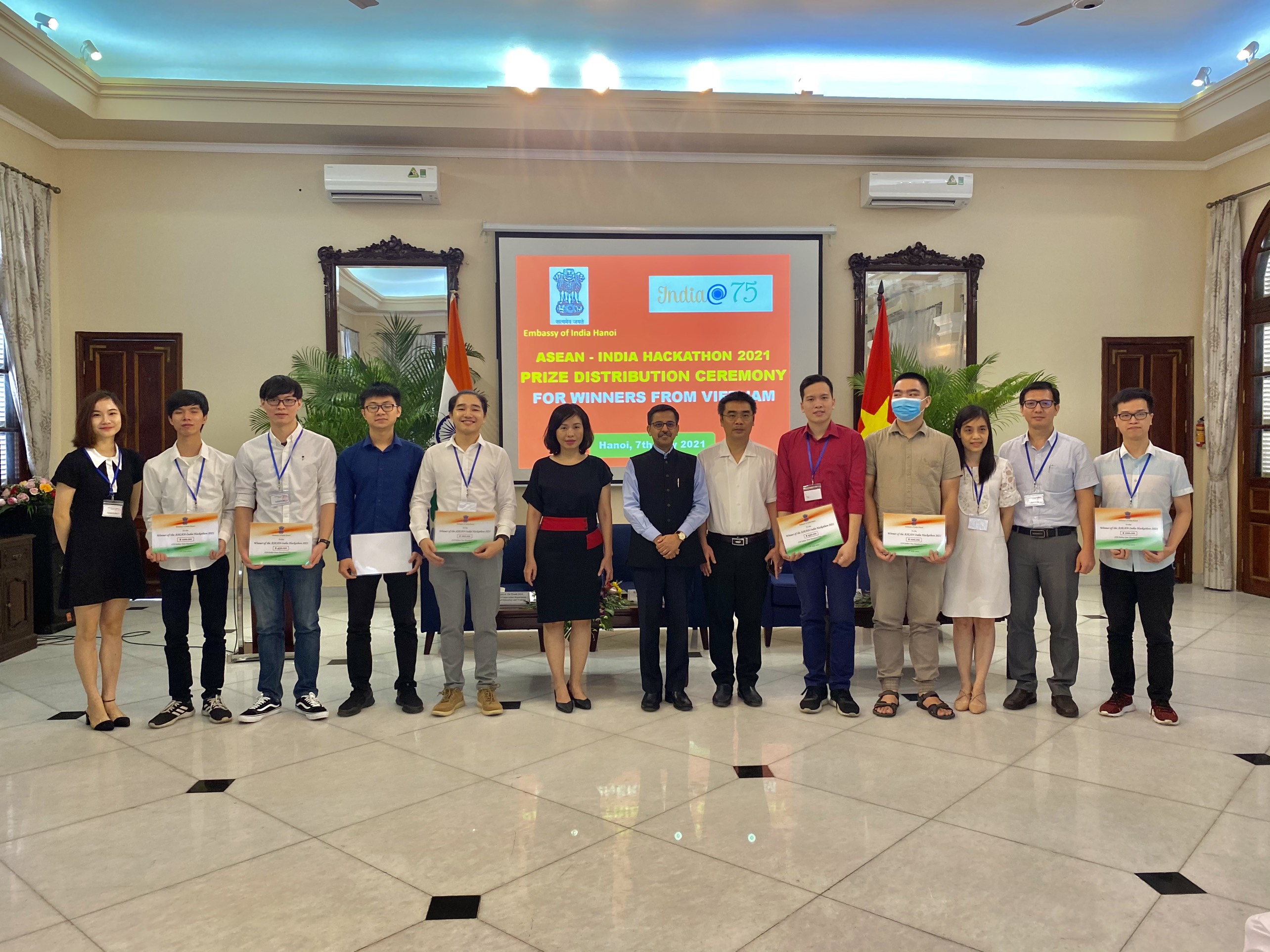 All seven HUST students winning the prize
Under severe impacts of Covid-19 pandemic, a substantial adjustment also has to be made for the hackathon to take place virtually. Since the pandemic has raised major concerns about the mission of education, Incentives like the ASEAN – India hackathon is essential to continue cultivating a strong collaborative problem-solving mindset among our youths.
The ASEAN-India Hackathon, held online during 1-4 February 2021, attracted 330 students and 110 mentors from ten ASEAN countries and India, who competed as 55 teams to come up with innovative solutions to 11 problems across two broad themes of "Education" and "Blue Economy".